Back to School Season: What Can We Expect?
Across Canada, students and their parents are gearing up for the back-to-school season, the first season that has been closest to normalcy in quite some time. After such a tumultuous few years, families have faced many challenges, changes and disruptions throughout their school year, so it can be anticipated that they may feel a bit overwhelmed or apprehensive at this time.
With September fast approaching, what can we expect for the back-to-school season? How can we prepare our students to stay safe while navigating in-person learning and extra-curricular environments, especially with new variants like the BA.5 and BA.4.6 on the rise?
Individual Provincial Guidelines vs. CDC Guidelines
Although Canada has lifted most COVID-19 mandates and regulations across the country, each province has released their own guidelines for the back-to-school season, which can be found in this CTV News article. We can see that it is a bit more relaxed than the advice provided to our neighbours in the US, where the Centres for Disease Control and Prevention (CDC) has released their own roadmap for navigating in-person learning environments.
For Canada, each province may slightly differ in their specific guidelines, however, they do share the common theme of recommending that families take precautions such as masking up and self-isolating, especially if the student is unvaccinated, feels ill, or has been exposed to/is experiencing COVID-19 symptoms. Self-management is another key element across each province's guidelines, and they ask that each student self-screen themselves for symptoms prior to beginning each school day. Students who do fall ill will be isolated from their peers and then sent home. Protective face masks are not a requirement for students and teaching staff in Canada, but schools have created an environment where they are very welcomed if preferred.
However, in contrast, the CDC fully recommends that all students, staff and visitors wear masks indoors in K-12 schools in the US. They state that when teachers, staff, and students consistently and correctly wear a mask, they protect others as well as themselves (and we agree!). Wearing a high-quality face mask when indoors allows students and teachers to stay ahead of any breakouts that may occur, as well as hinders them from bringing any of these new and evolving COVID-19 variants home (which is imperative if you live with or are visiting a vulnerable or immunocompromised individual). With flu season just around the corner and further updates coming out on new variants such as the BA.5 and BA.4.6, we understand why an organization as esteemed as the CDC continues to recommend the use of face masks.
Related products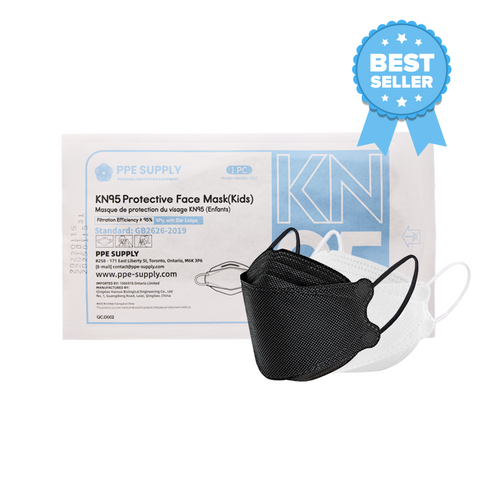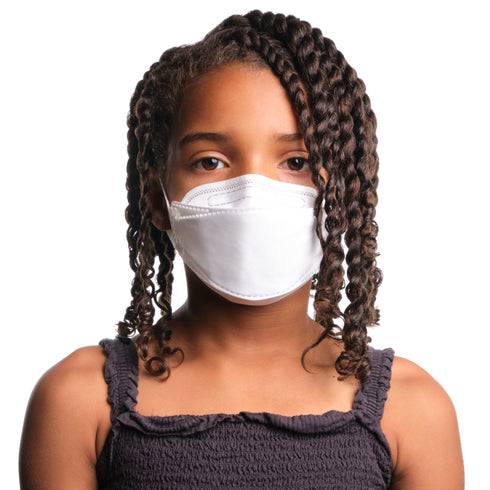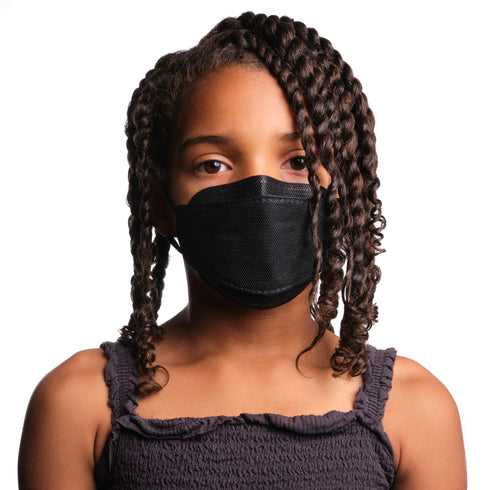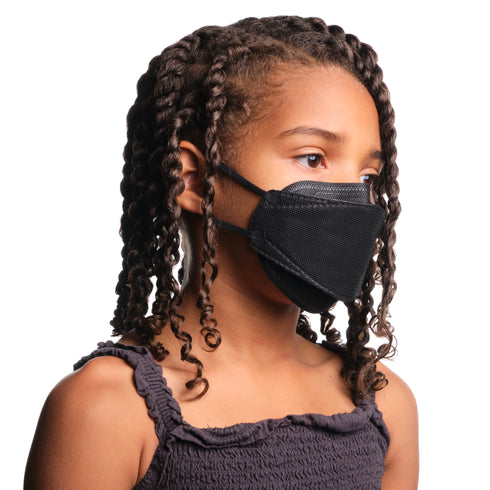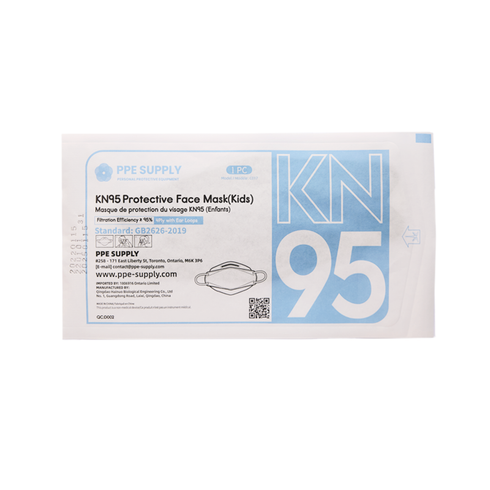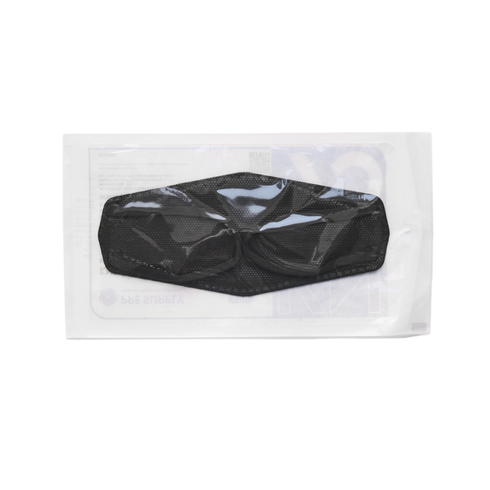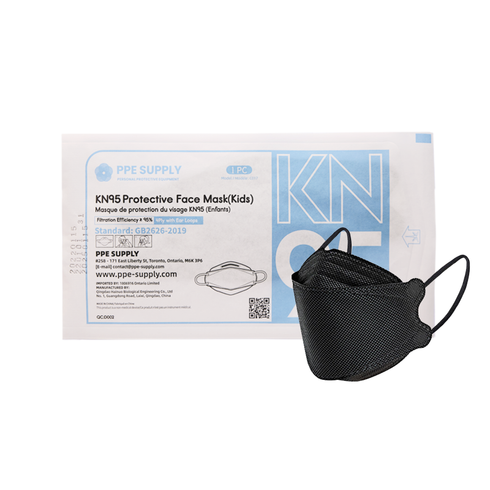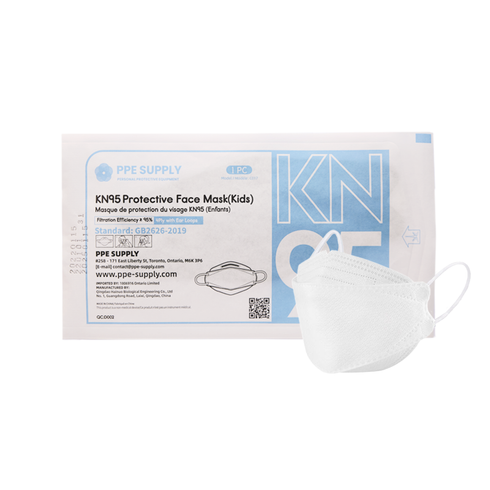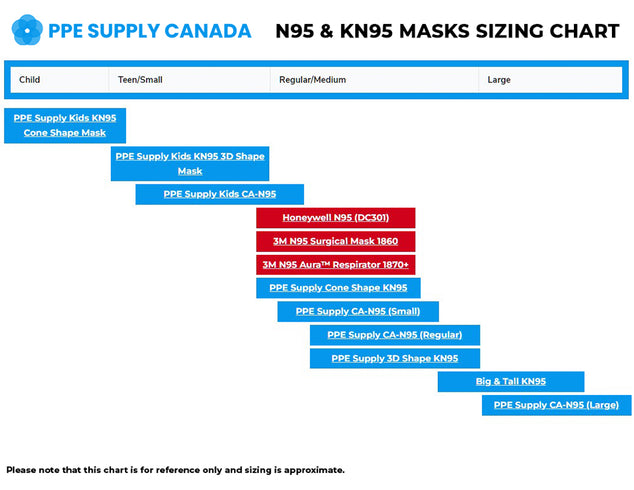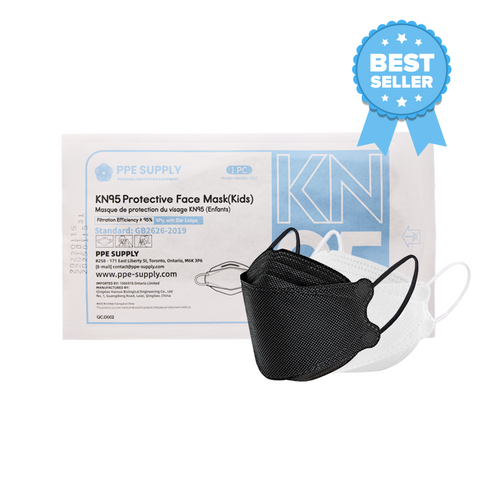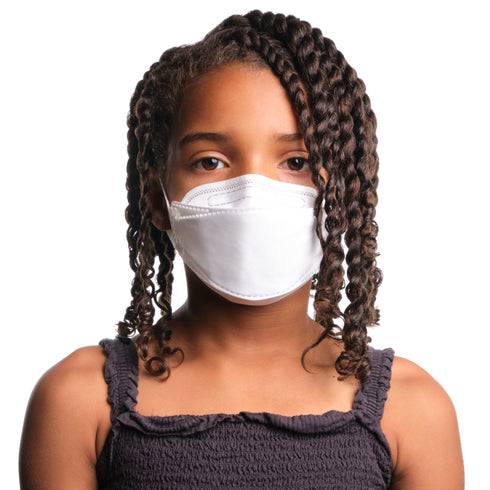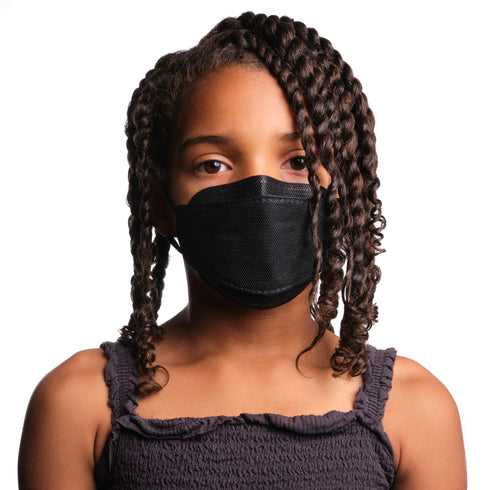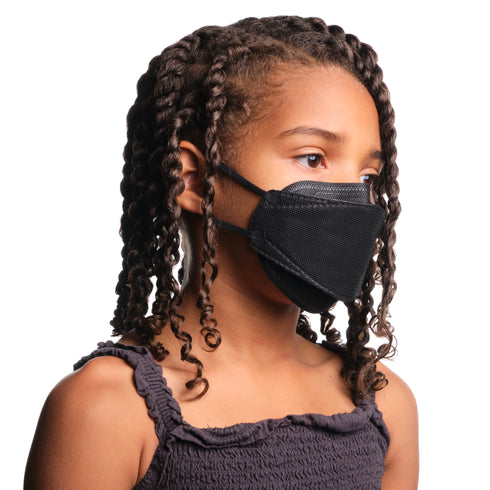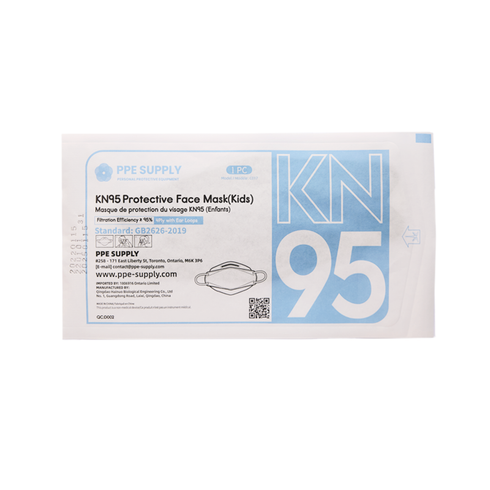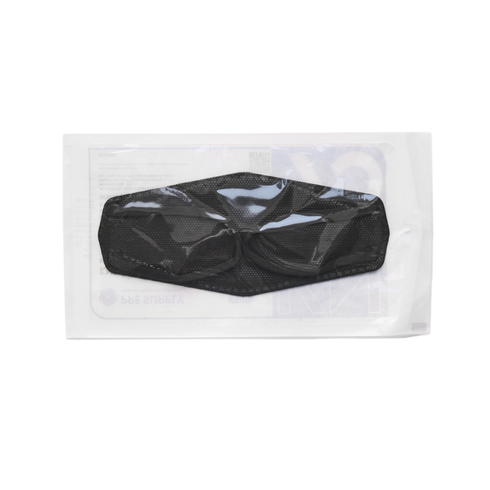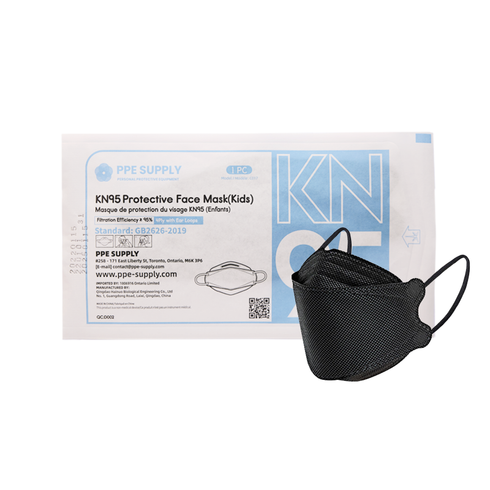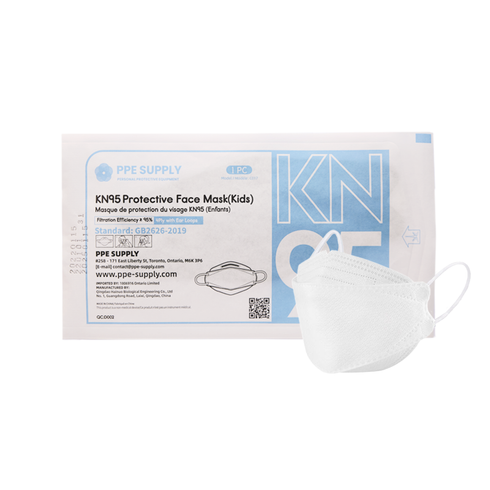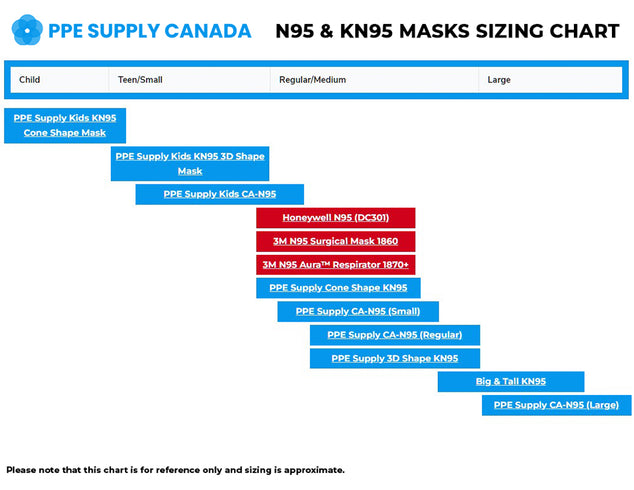 Kids/Teen KN95 Respirator Face Mask Individually Sealed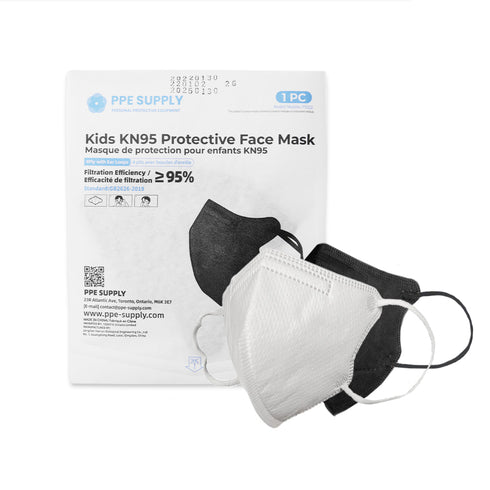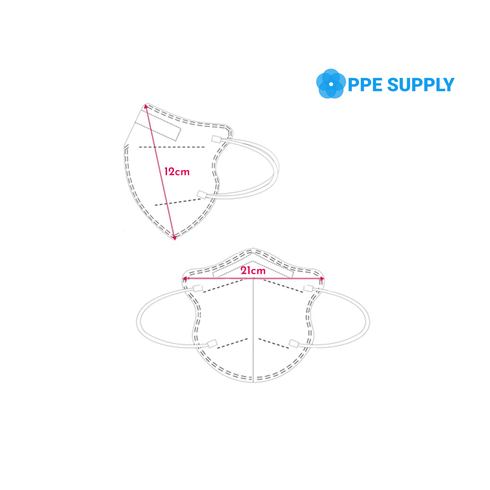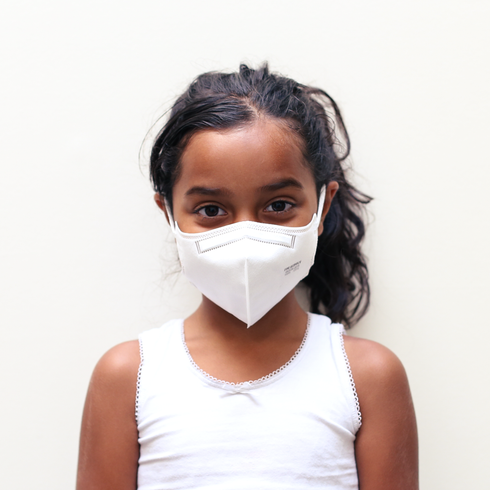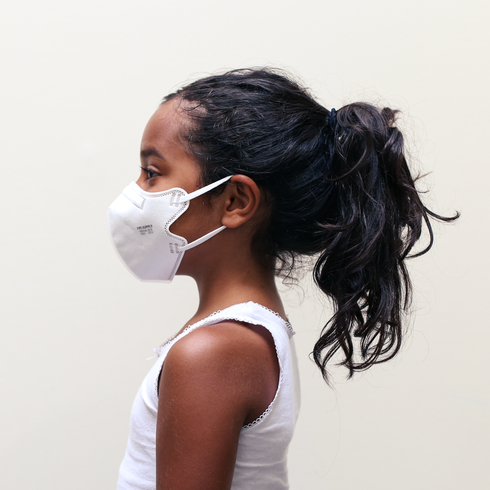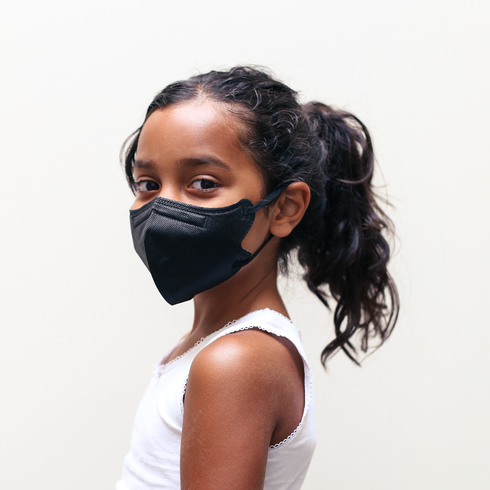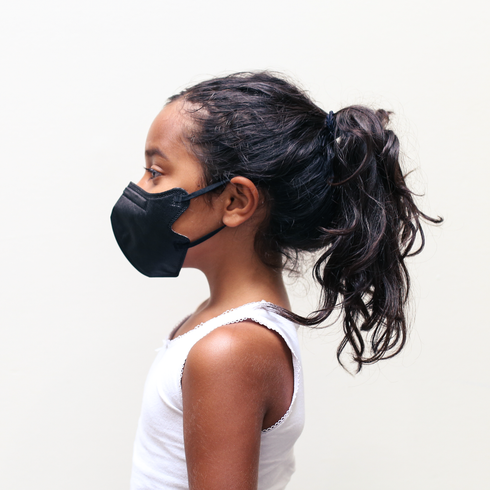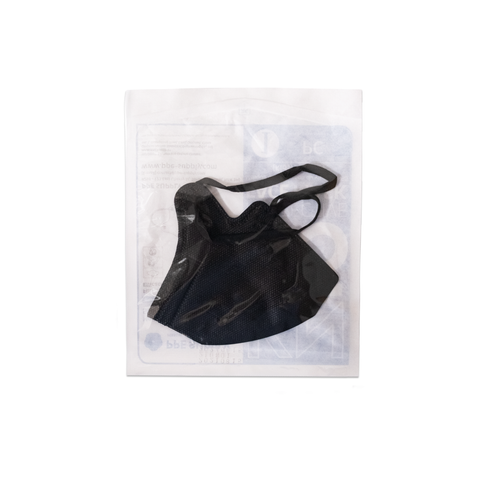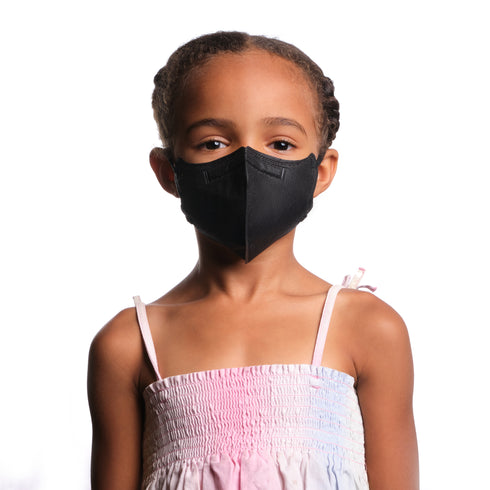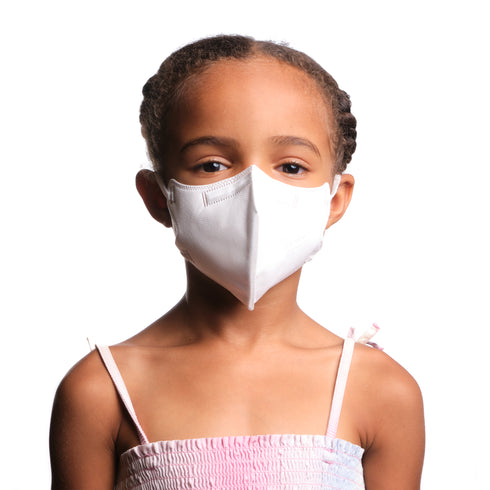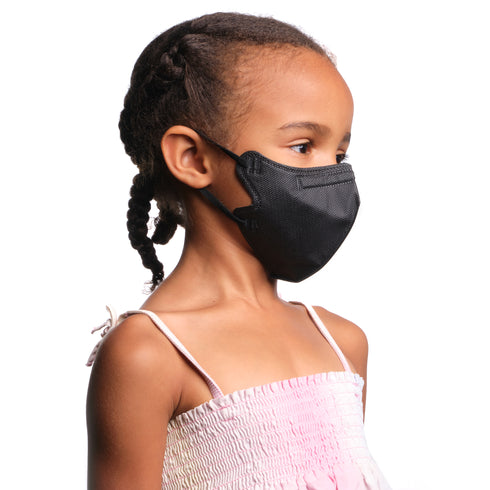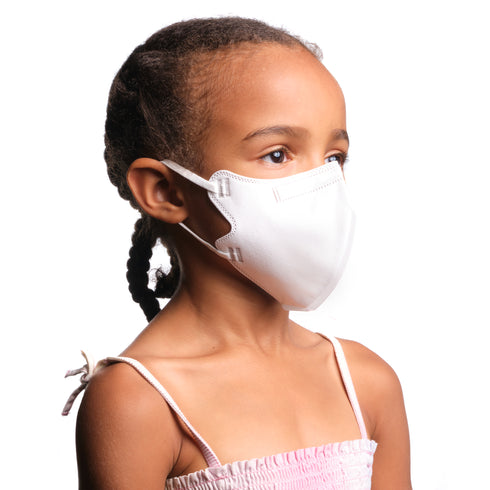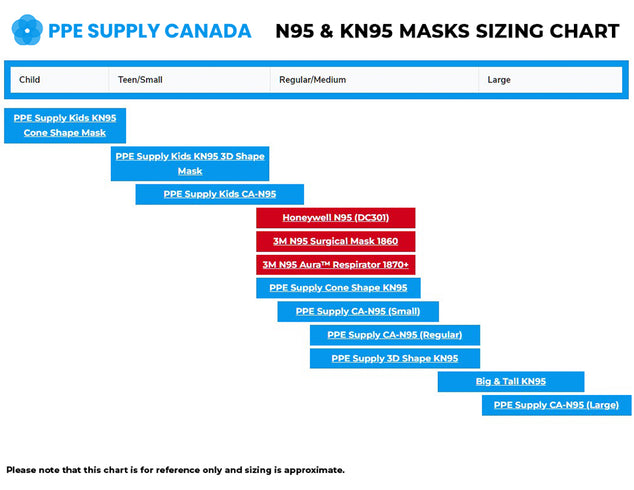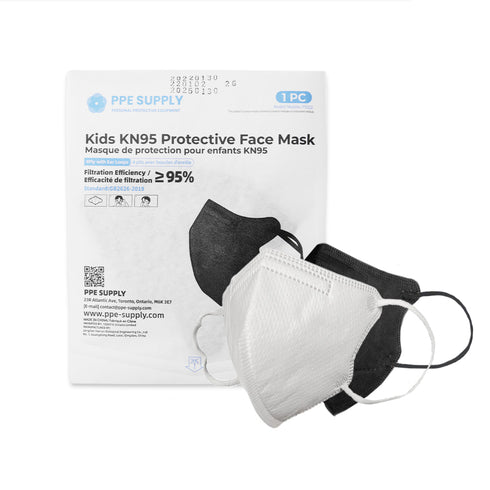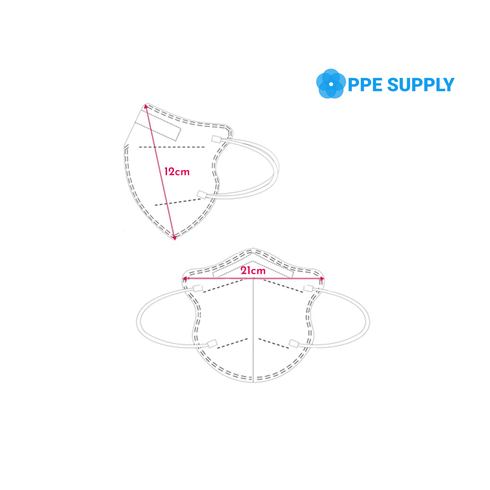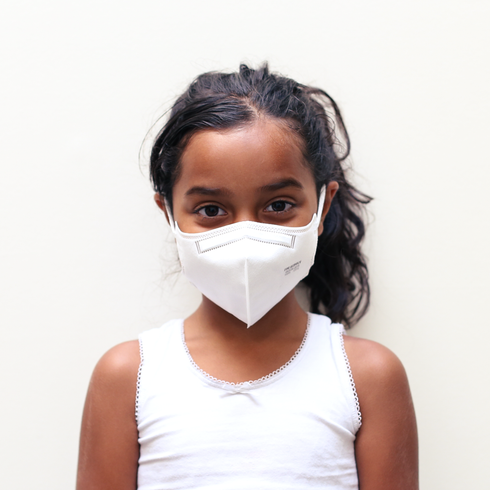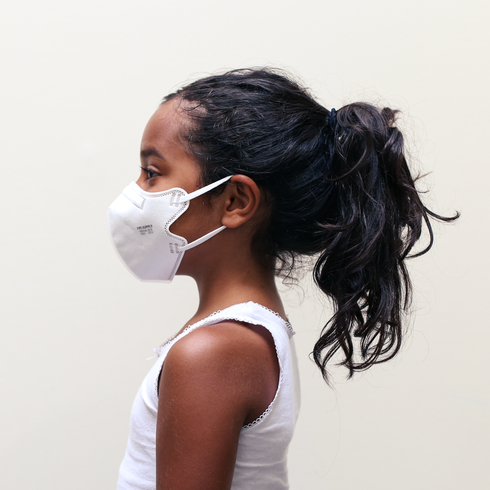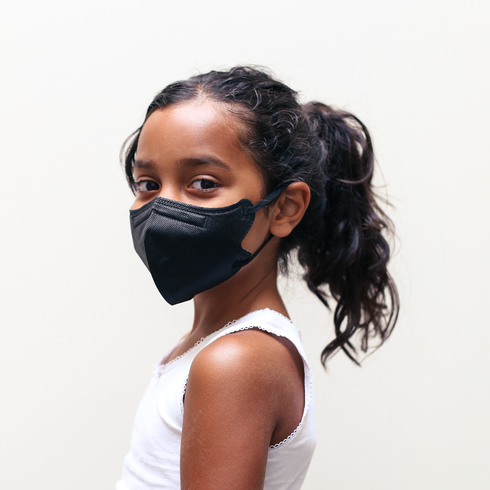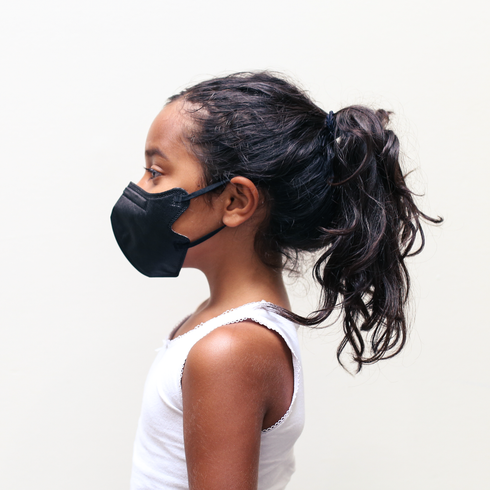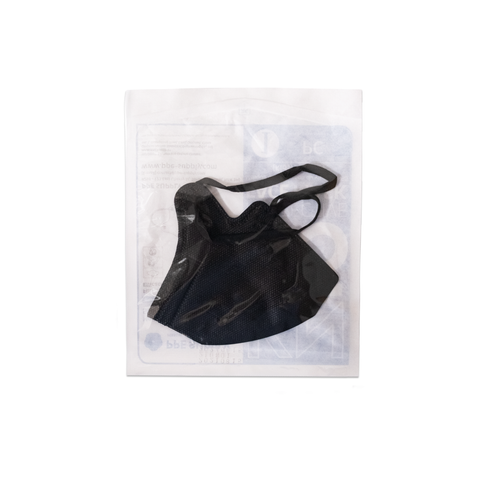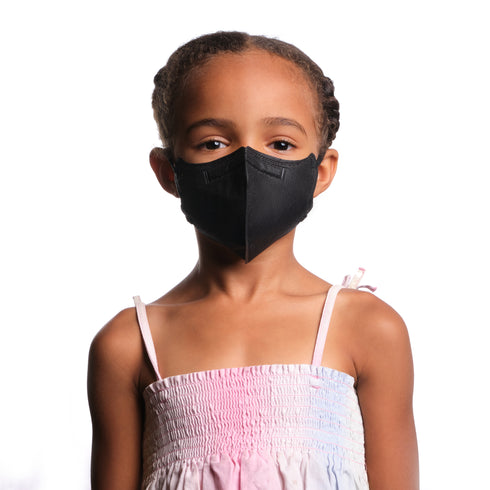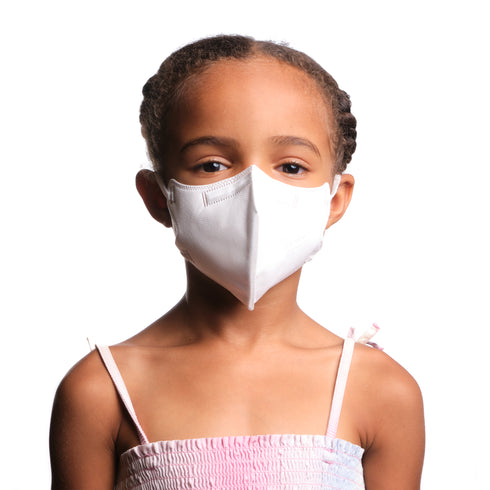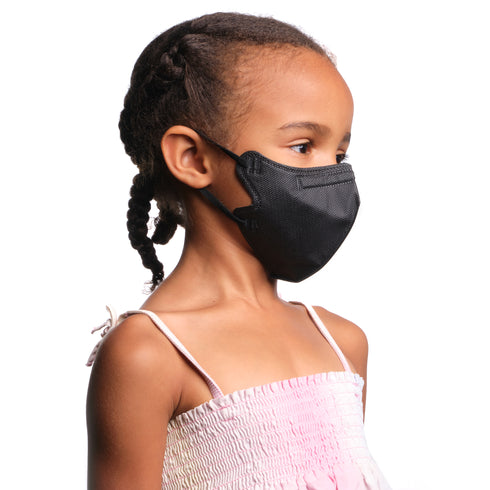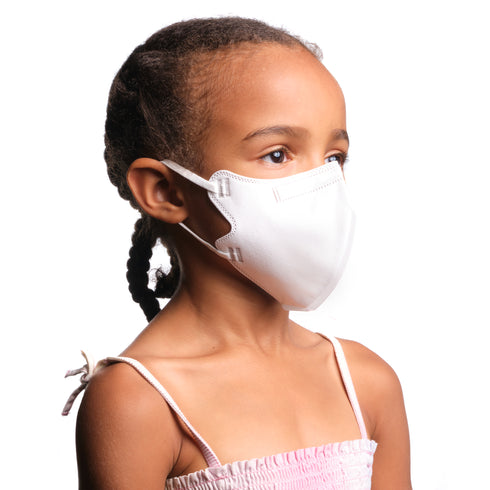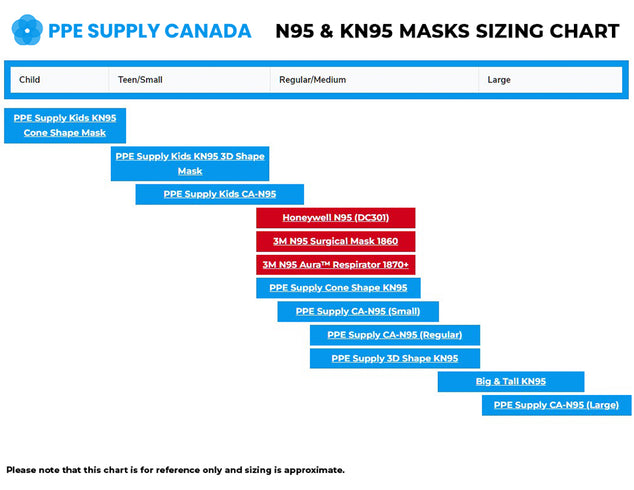 Kids KN95 Respirator Face Mask Individually Sealed (Cone Shape)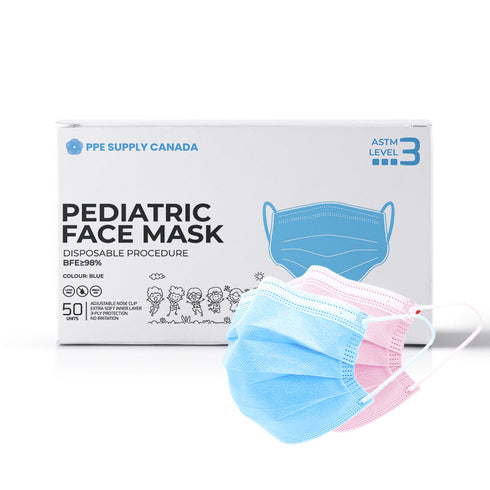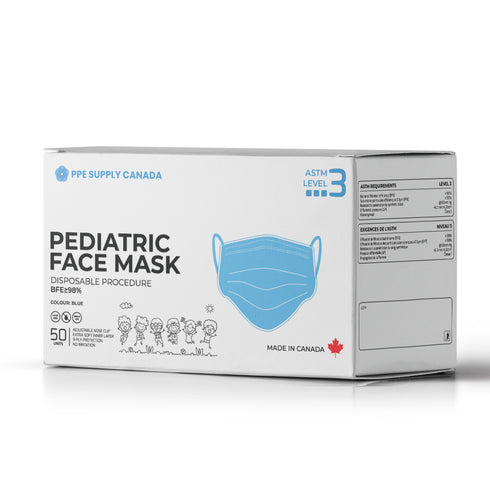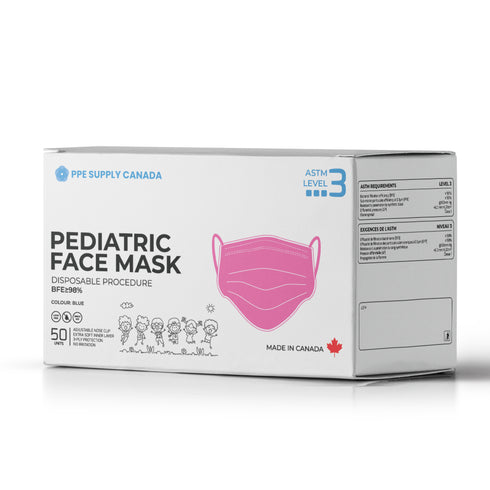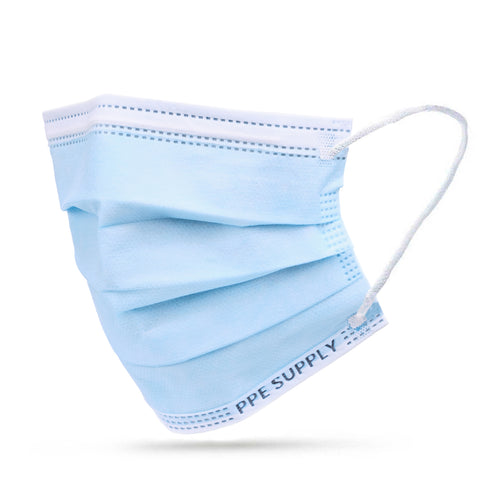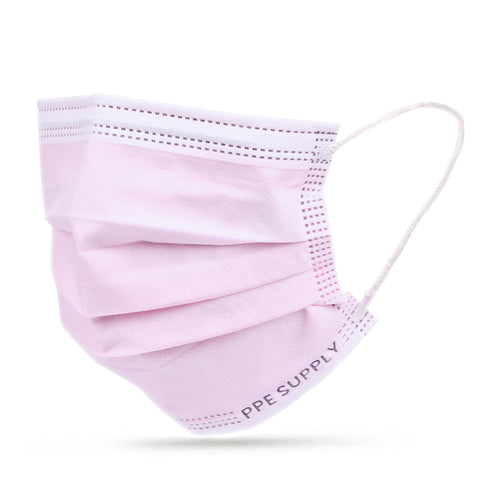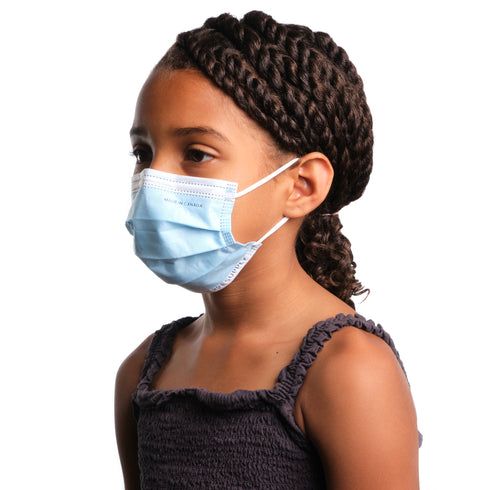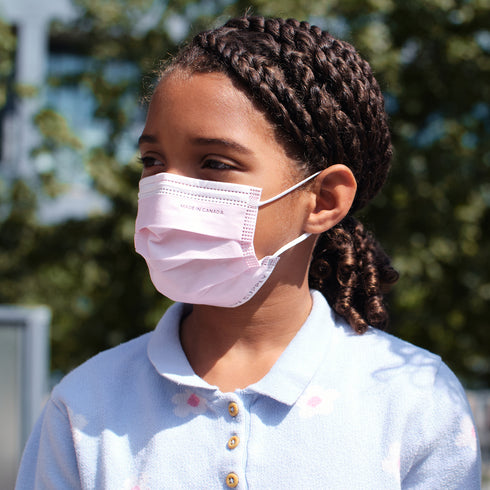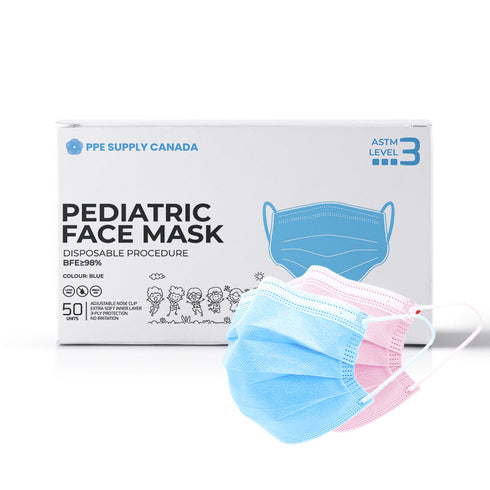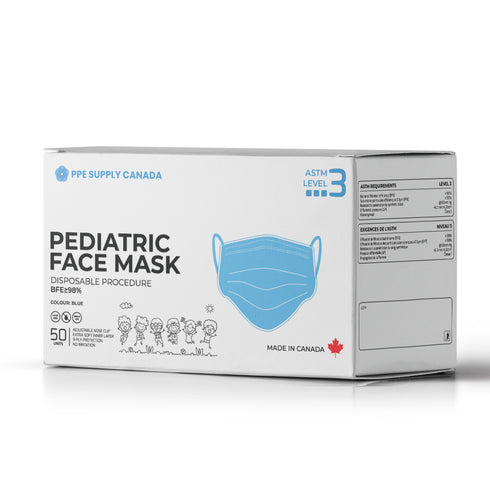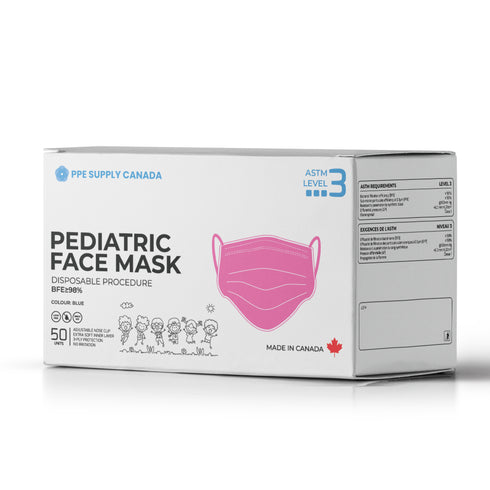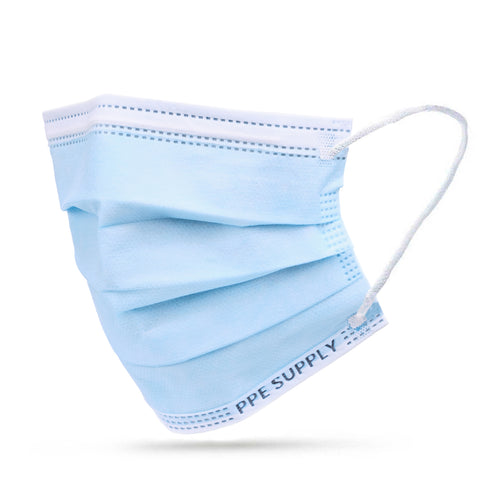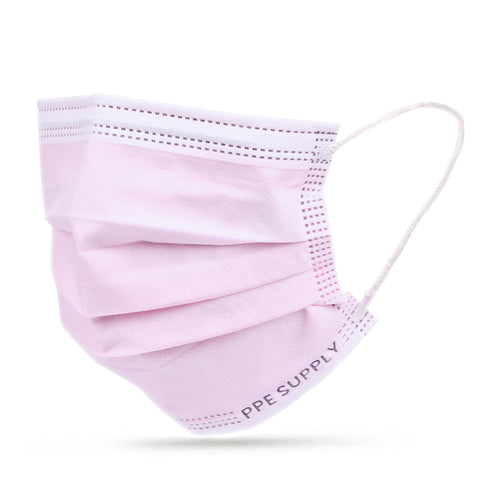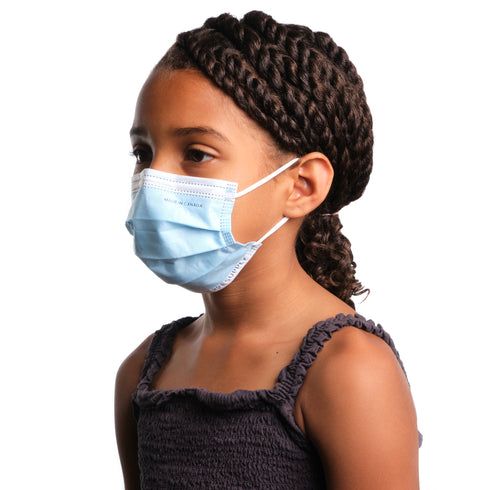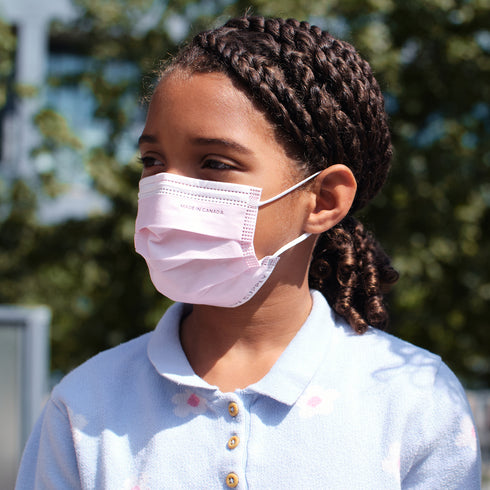 Kids ASTM Level 3 Medical Face Mask Made In Canada
Choosing the Right Protection for Your Little Ones
Equipping your child with the right face mask is just as important as choosing to protect them altogether. We want to ensure that we're choosing a face mask/respirator that provides a minimum filter efficiency of 95% or greater, such as an N95 or KN95 mask, and allows for a tight facial seal, in addition to a customizable fit.
N95 and KN95 masks offer a contoured, fitted design in most commonly either a 3D-willow-leaf shape or cone shape, which allows the mask to form to the wearer's face more efficiently than a regular disposable face mask. N95 and KN95 masks also come equipped with an integrated nose clip that permits your little ones to personalize their fit even further, resulting in less air escaping from the mask.
Why should we consider the minimum filter efficiency when selecting face masks? The minimum filtration efficiency indicates how effective the mask will be, and is the percentage rate at which the mask is able to filter out particles and bacteria. This is why an N95 and KN95 mask, a mask that filters out 95% or greater of air droplets it is exposed to, are the only option we want to be equipping our children with!
Emerging New Variants
Two variants are quickly on the rise and have reports of being able to evade immunity. The BA.5 and BA.4.6 have now been circulating for several weeks, with the BA.5 variant being the first on the scene. The BA.5 was reported to account for over 85% of cases in the US at the beginning of August and the BA.4.6 has been recently reported to now make up over 6% of cases. There have been no recent updates on the numbers in Canada.
The BA.4.6 has an additional mutation in the spike protein, and, for those unaware, the spike protein is essentially the road into the human cells. This additional mutation allows the BA.4.6 to evade immunity, both natural or from vaccination. This is why masking up with a mask that filters out a minimum of 95% of particles is crucial when shopping for protection. We want to choose a PPE retailer that regularly tests their face masks in a North American, Health-Canada-approved testing facility, as this assures us the retailer is providing its customers with only the best and highest levels of protection.
All of our Children's KN95 Mask are equipped with soft, durable ear loops that provide long hours of comfortable wear, as well as lots of movement from your little ones. We know that your children's days are packed with commuting, classes and activities, and we don't want them feeling the need to constantly adjust their masks, nor do we want them compromising their protection.
We recommend our Children's cone-shaped KN95 mask for children with smaller faces/frames and our 3D shaped KN95 mask is an excellent option for kids ages 8-14!
Our KN95 Children's Masks have been recently tested and approved in a Health-Canada-approved facility in North America and passed with a minimum filtration efficiency of 95%! You can rest assured that your little ones are donning high-quality, long-lasting protection for the school year ahead.
CONCLUDING THOUGHTS
It's important that during these times of uncertainty that we are reading up on the latest guidelines and resources, as well as taking precautionary measures such as self-screening, masking up with high-quality protection and keeping up-to-date with our vaccinations and boosters. Looking at the filtration efficiency of your mask is a way to determine the performance of the mask, as well as select the right one, making it easier to come to a confident decision. Selecting reliable PPE retailers that regularly test their products in a Health-Canada-approved facility assures us that we are investing in only the best for our little ones!

We're wishing our customers and their families a wonderful back-to-school season!

Please note that this information is current as of August 25th, 2022. We kindly encourage you to stay up to date with the latest news and announcements from reliable, established sources.