Made in Canada Face Masks
The team at PPE Supply Canada has stepped up in providing Canadians with only the best face masks on the market.

After years of viewing the pandemic directly from the personal protective equipment industry, we noticed how much our customers
valued masks that were manufactured right here at home.

We're proud to offer our own, house brand collection of superior made in Canada ASTM Level 3 and N95 masks!
Made in Canada N95 Respirator Face Masks
All of our masks in our Made in Canada Collection are manufactured with high-quality materials. Each mask is carefully constructed with the wearer in mind, and offers a comfortable, customizable fit and long-lasting, reliable protection. Our brand of masks are superior in construction in comparison to other made-in-Canada masks on the market, feature higher-in-quality ear loops and will provide a more consistent experience for all of our customers.
We're confident that you'll find your new go-to, made in Canada mask here!
We're here for our US customers!
We offer only the fastest shipping options with next-day delivery available!

NO DUTIES!
We've got you covered in more ways than one!

BUY MORE - SAVE MORE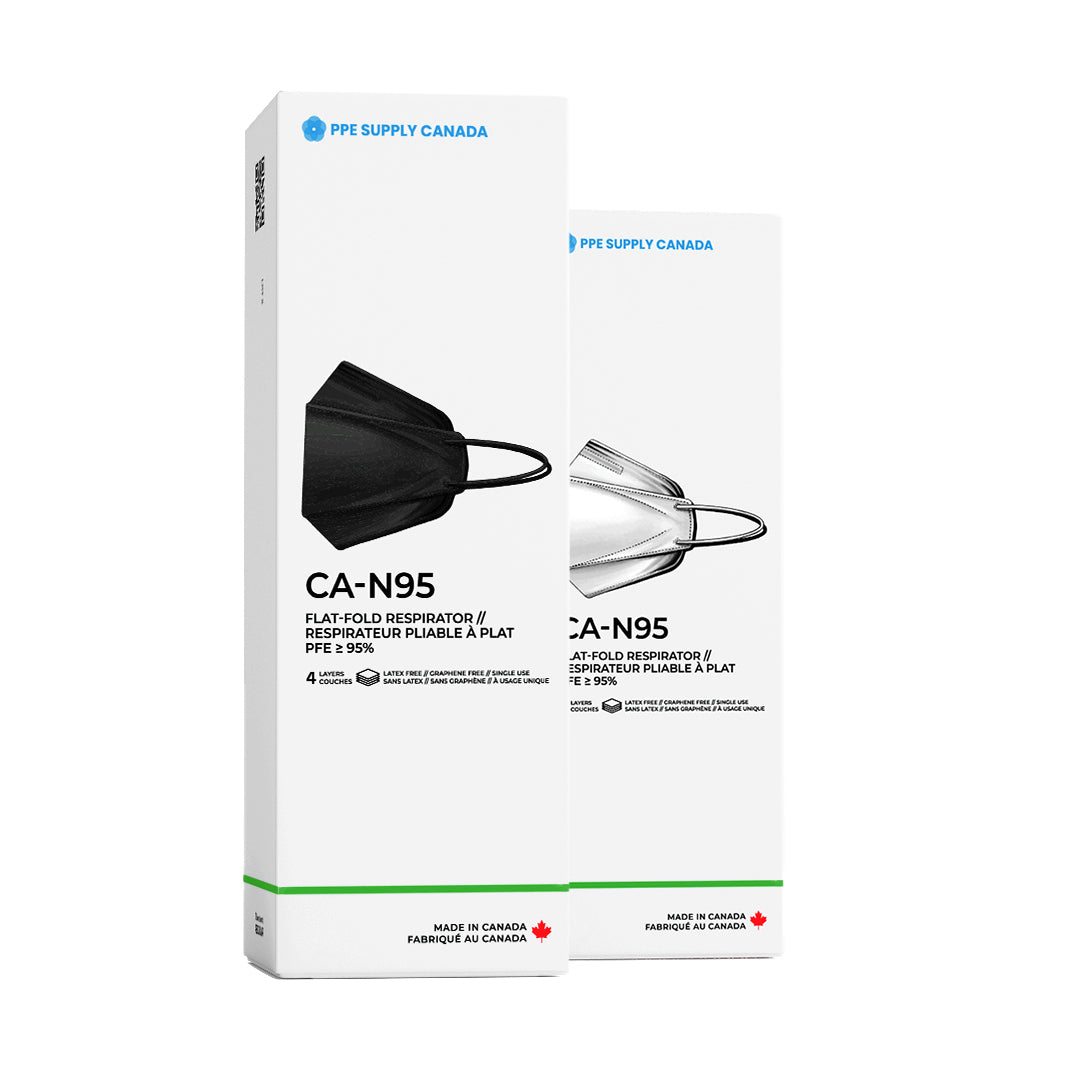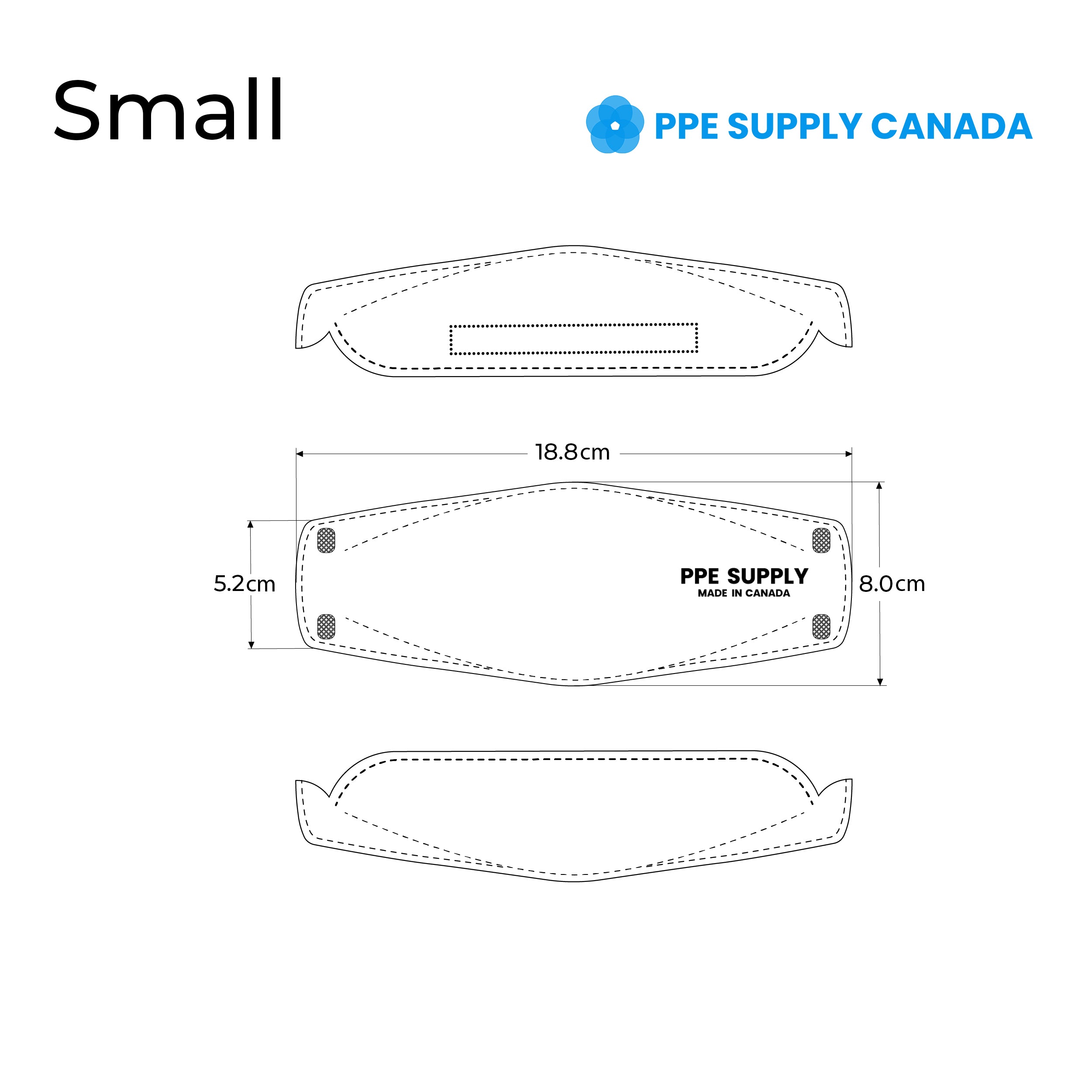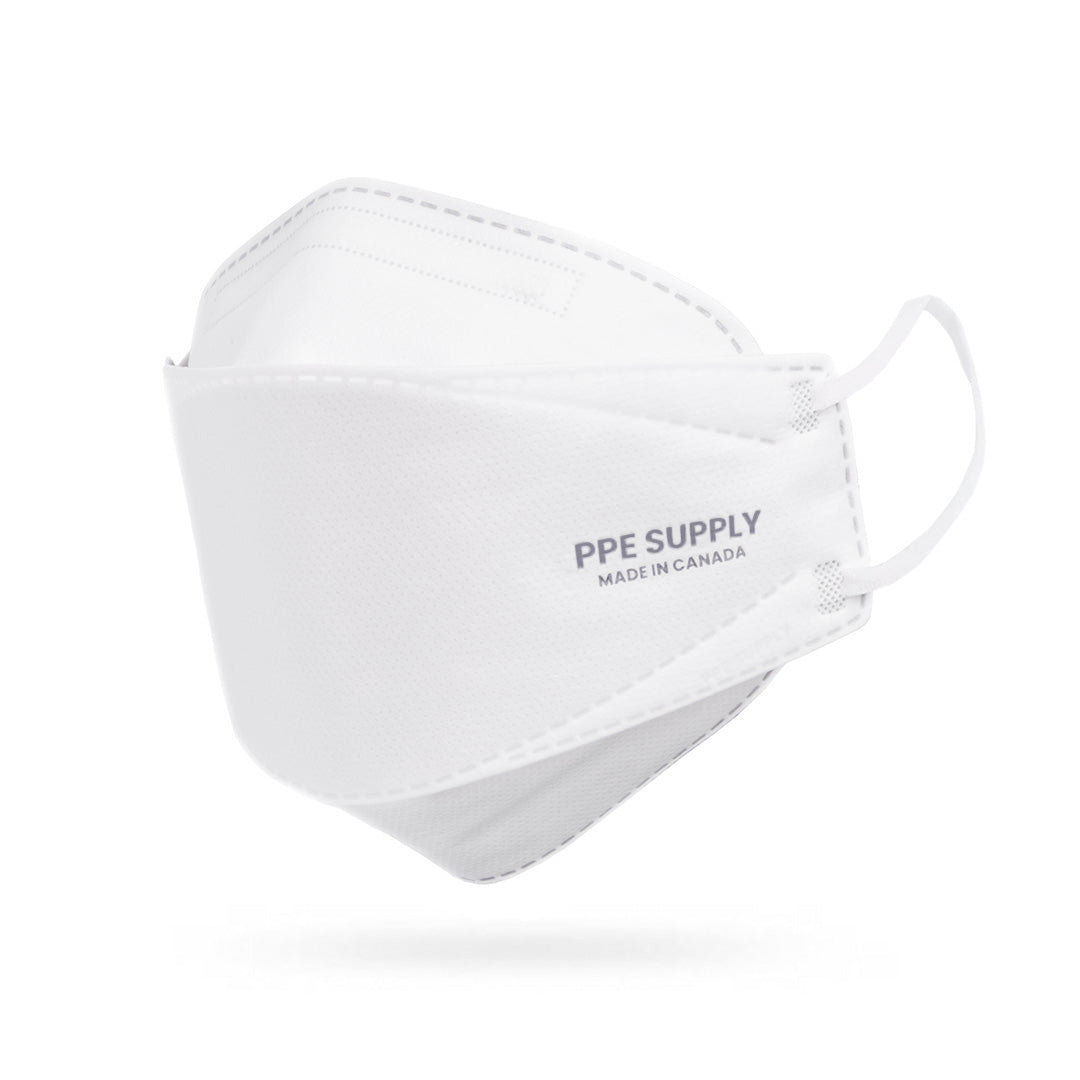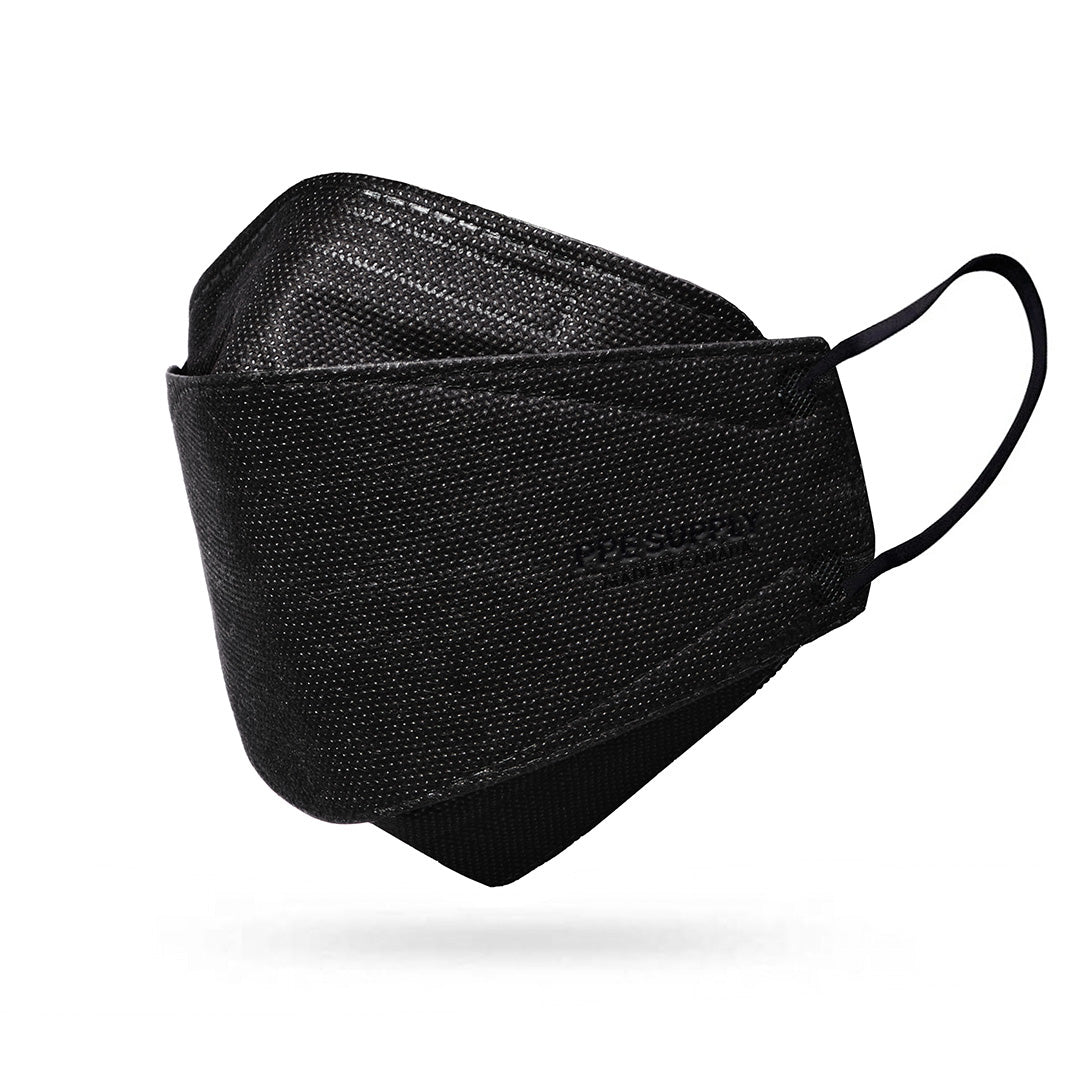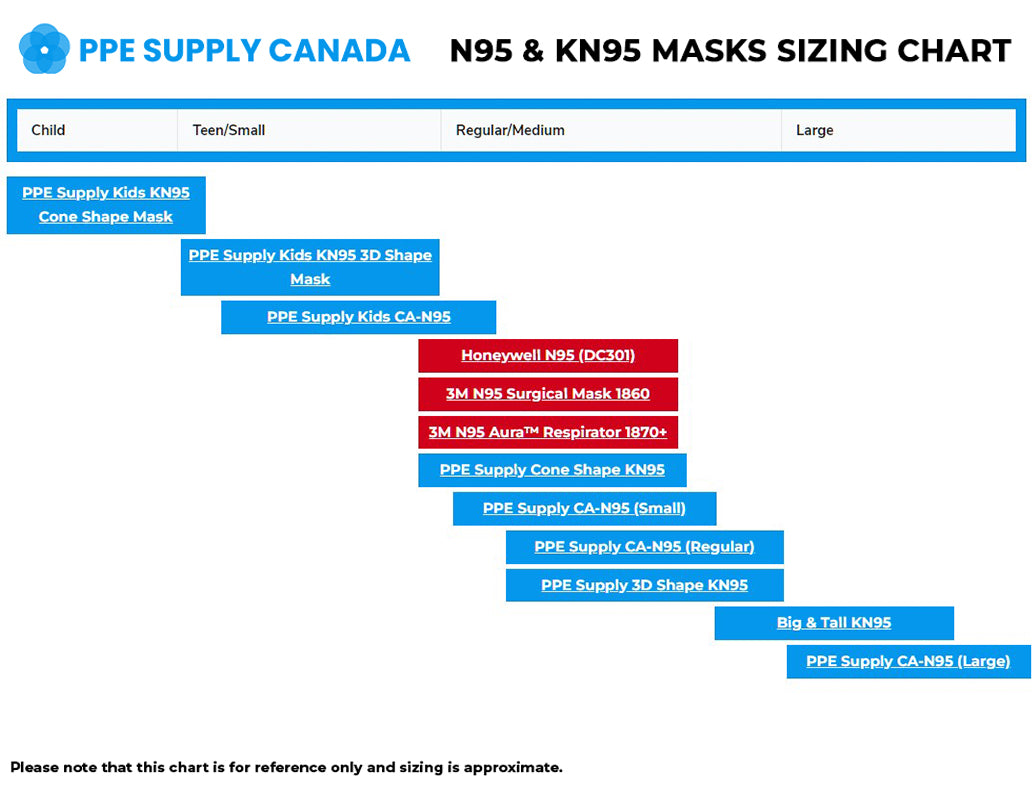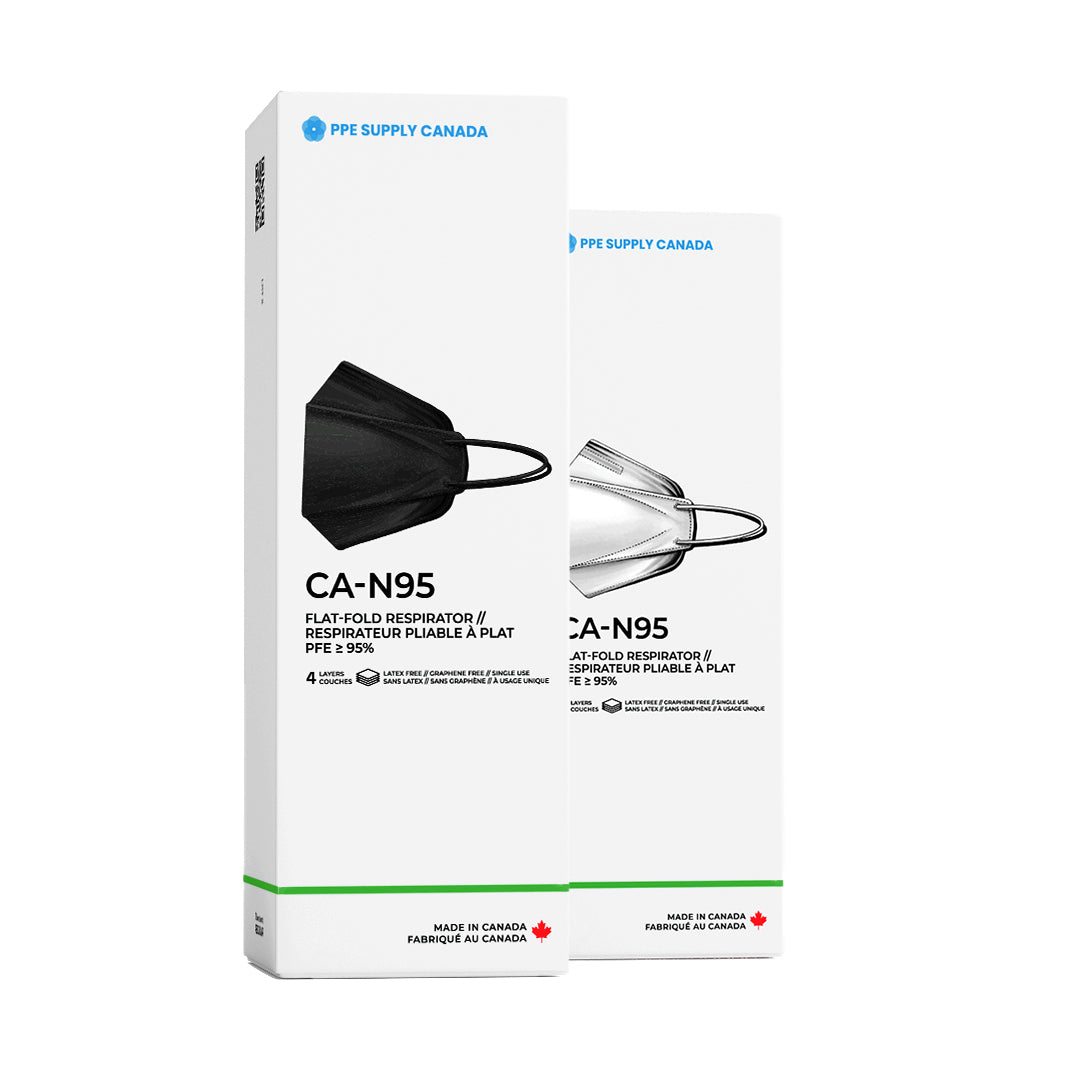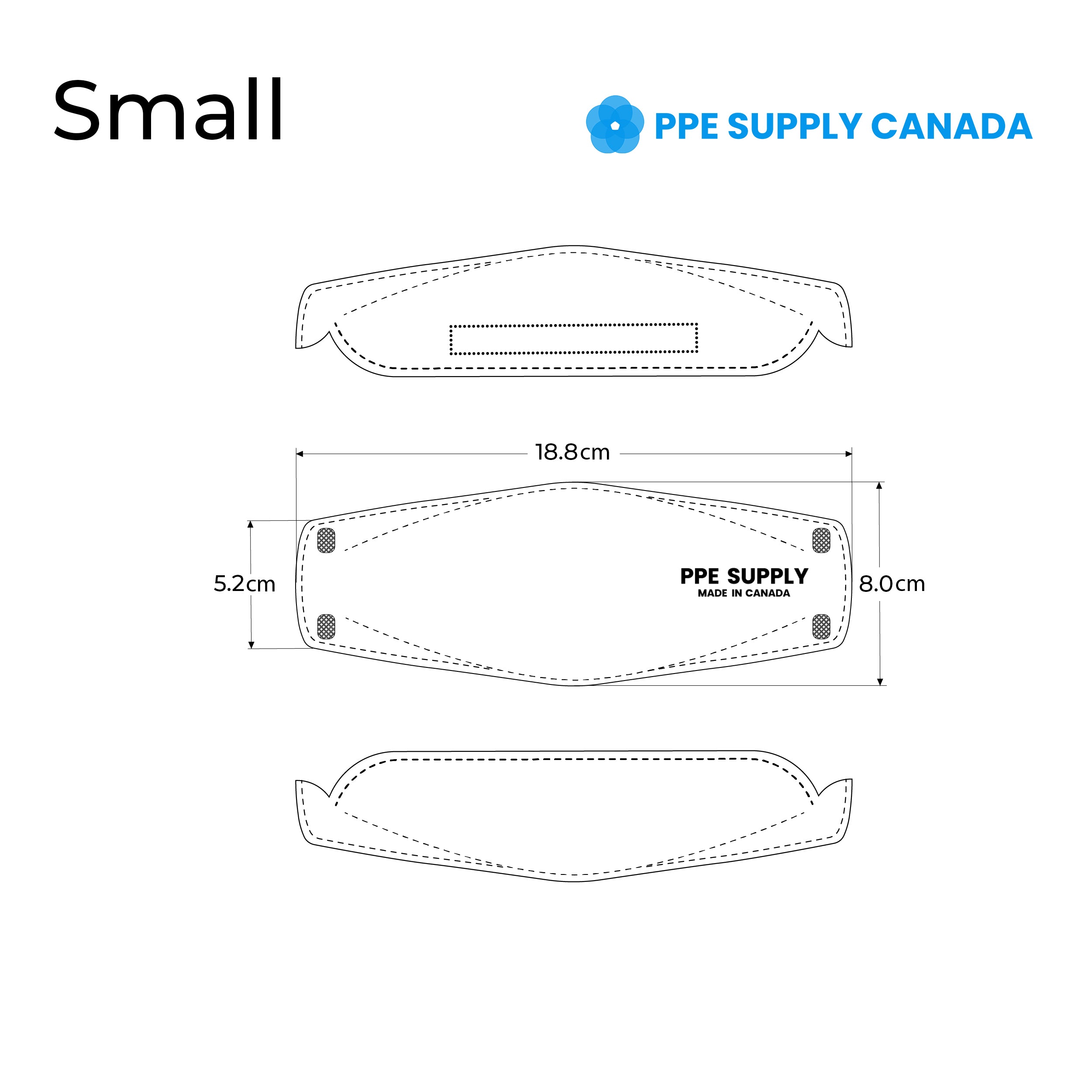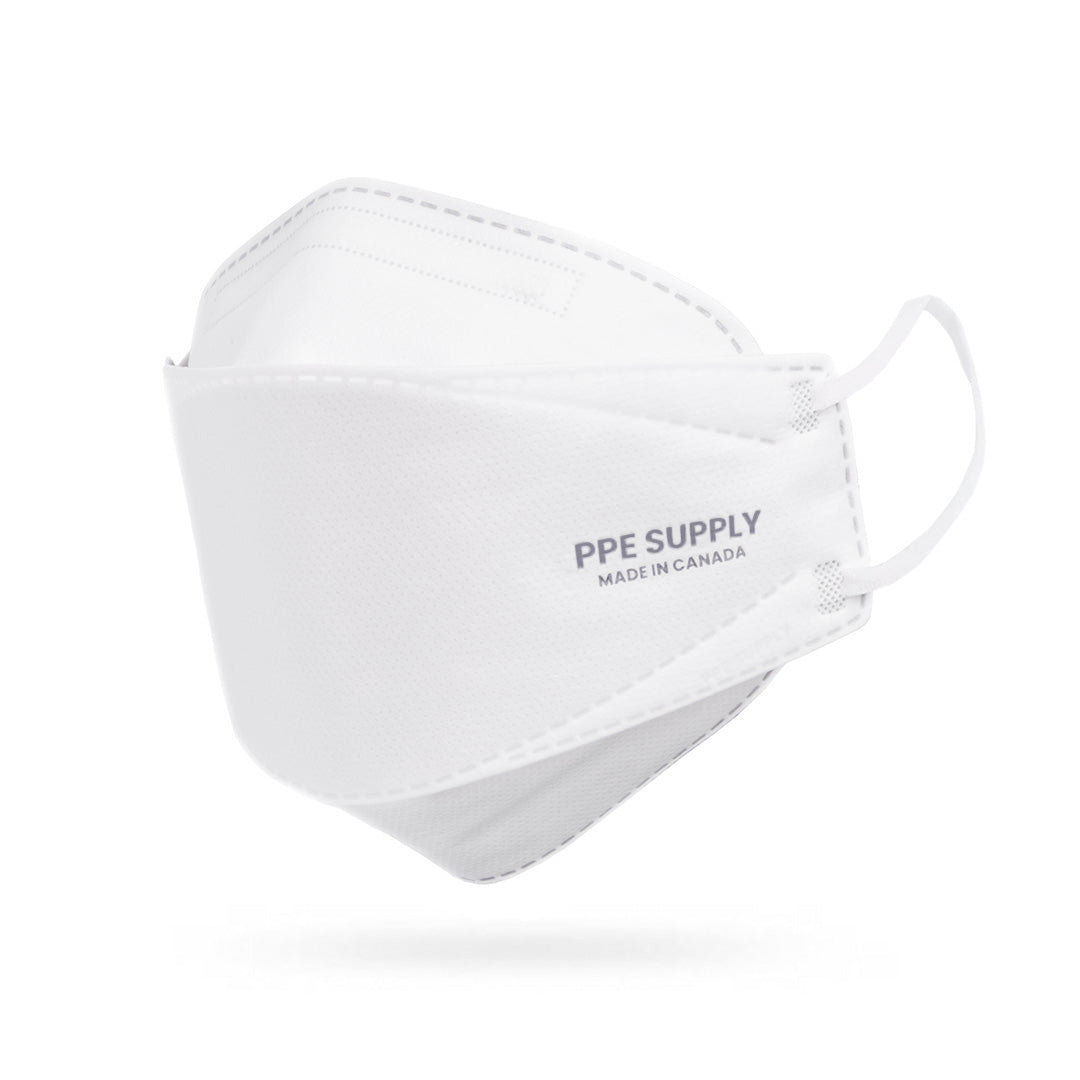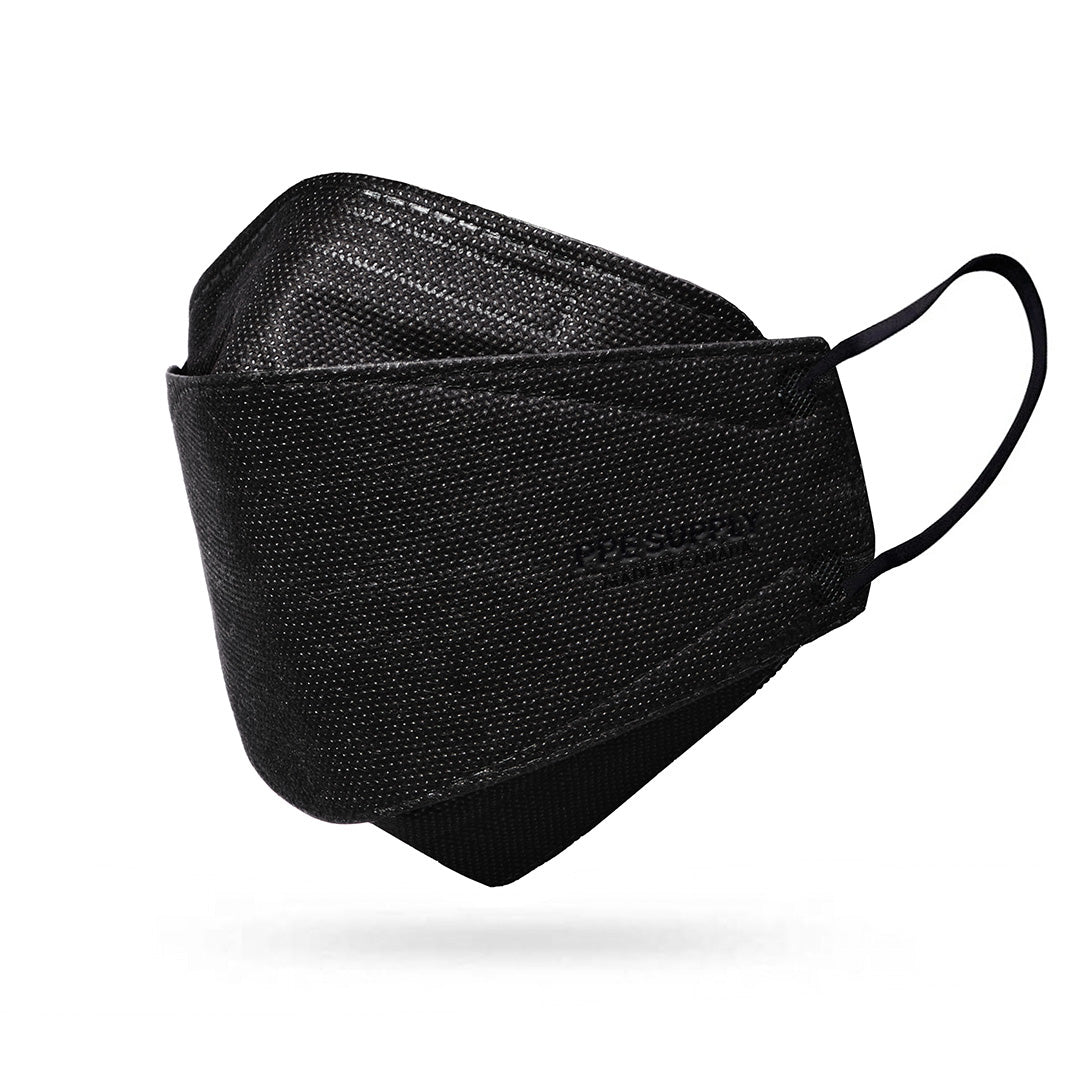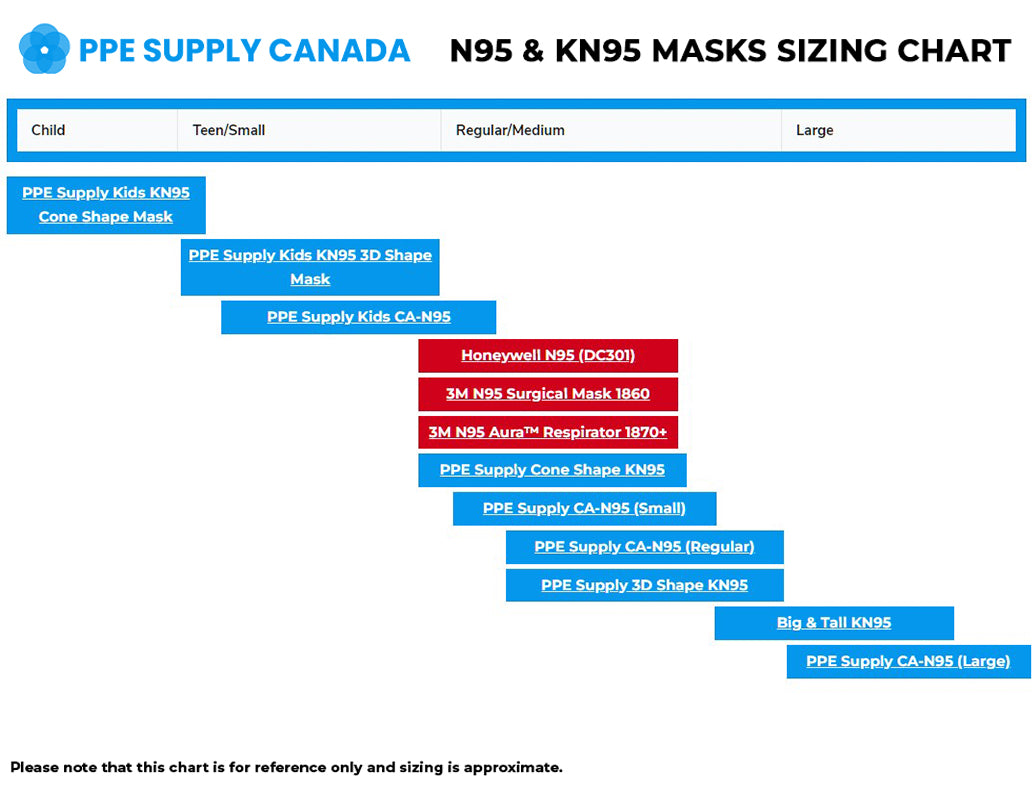 N95 Respirator Face Mask Made in Canada (Small)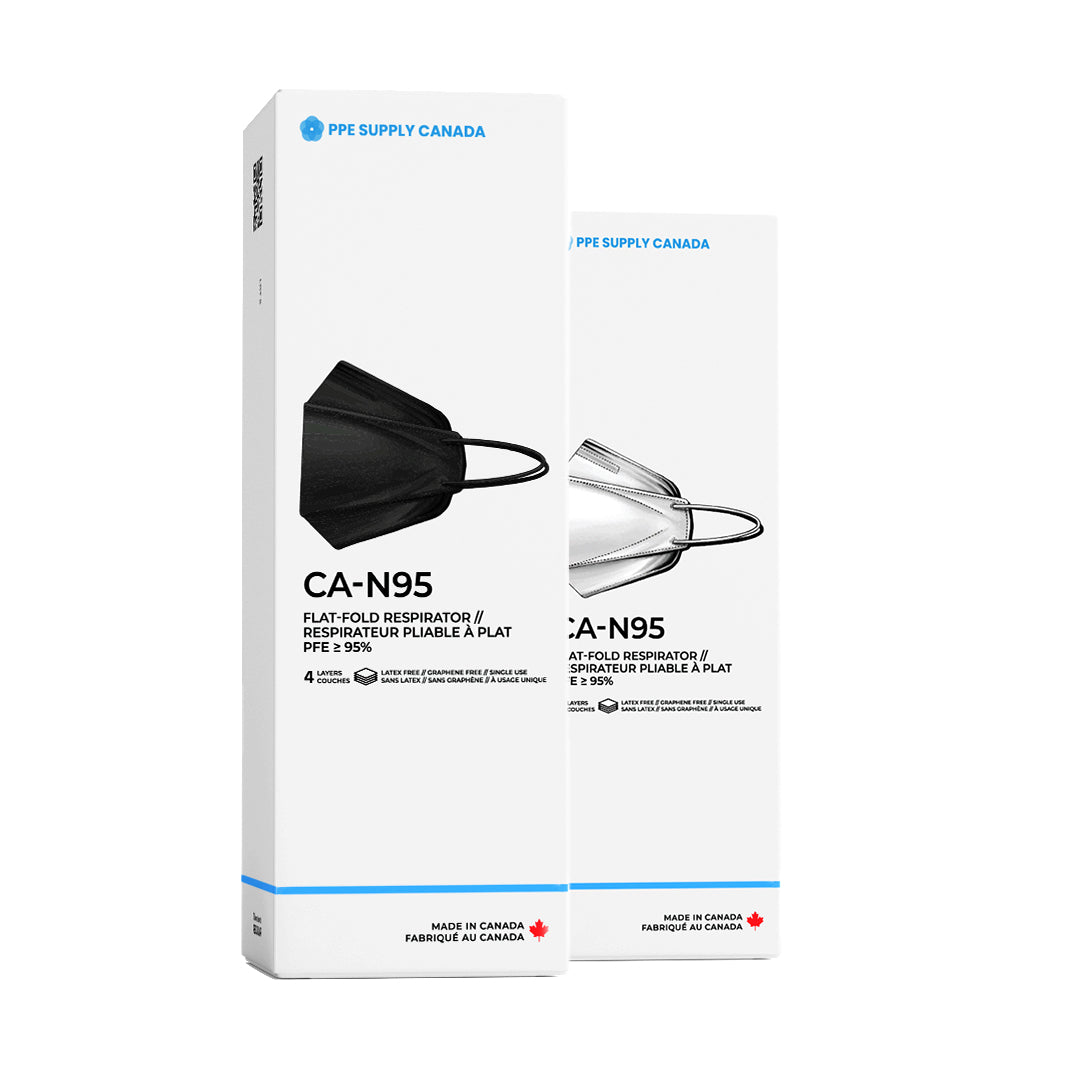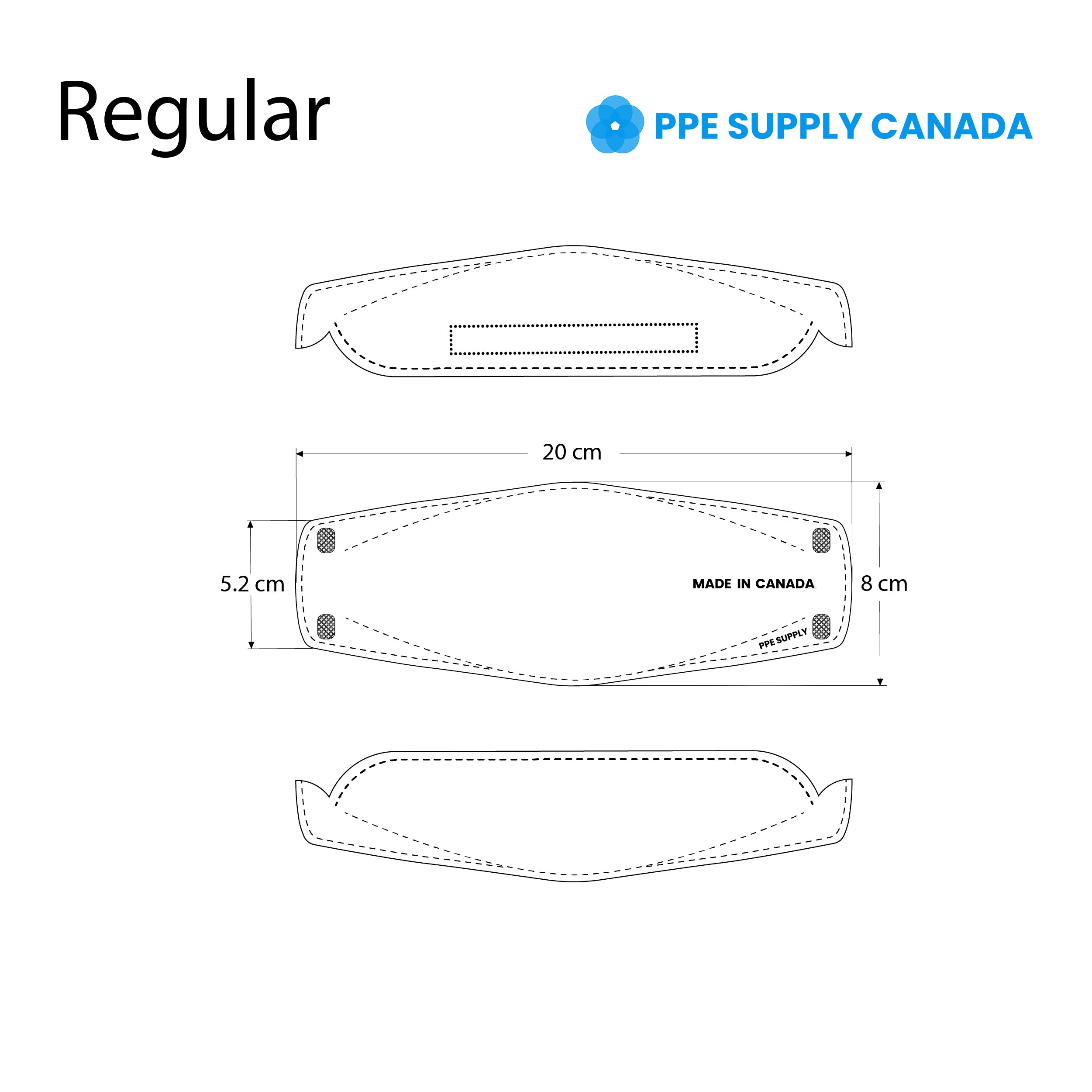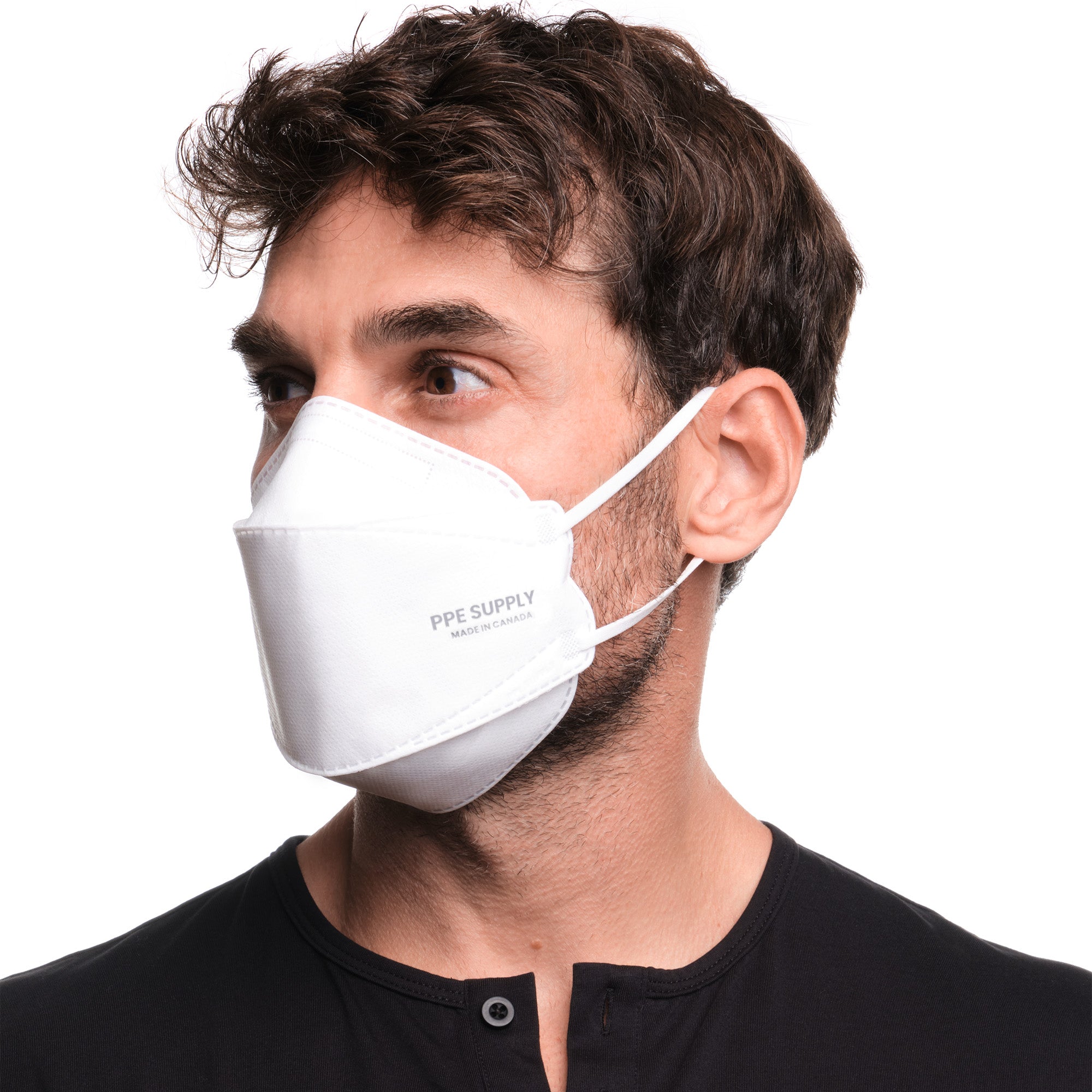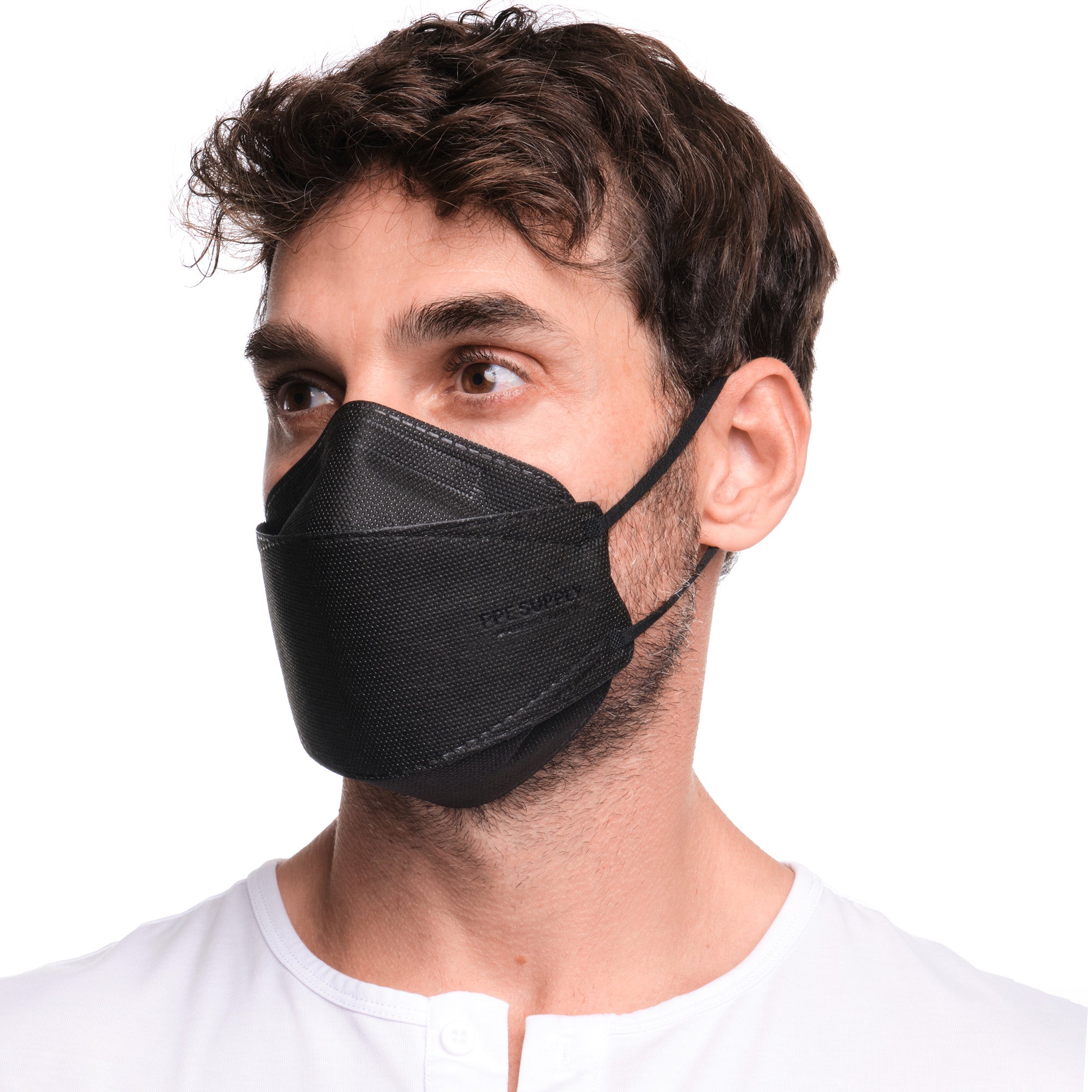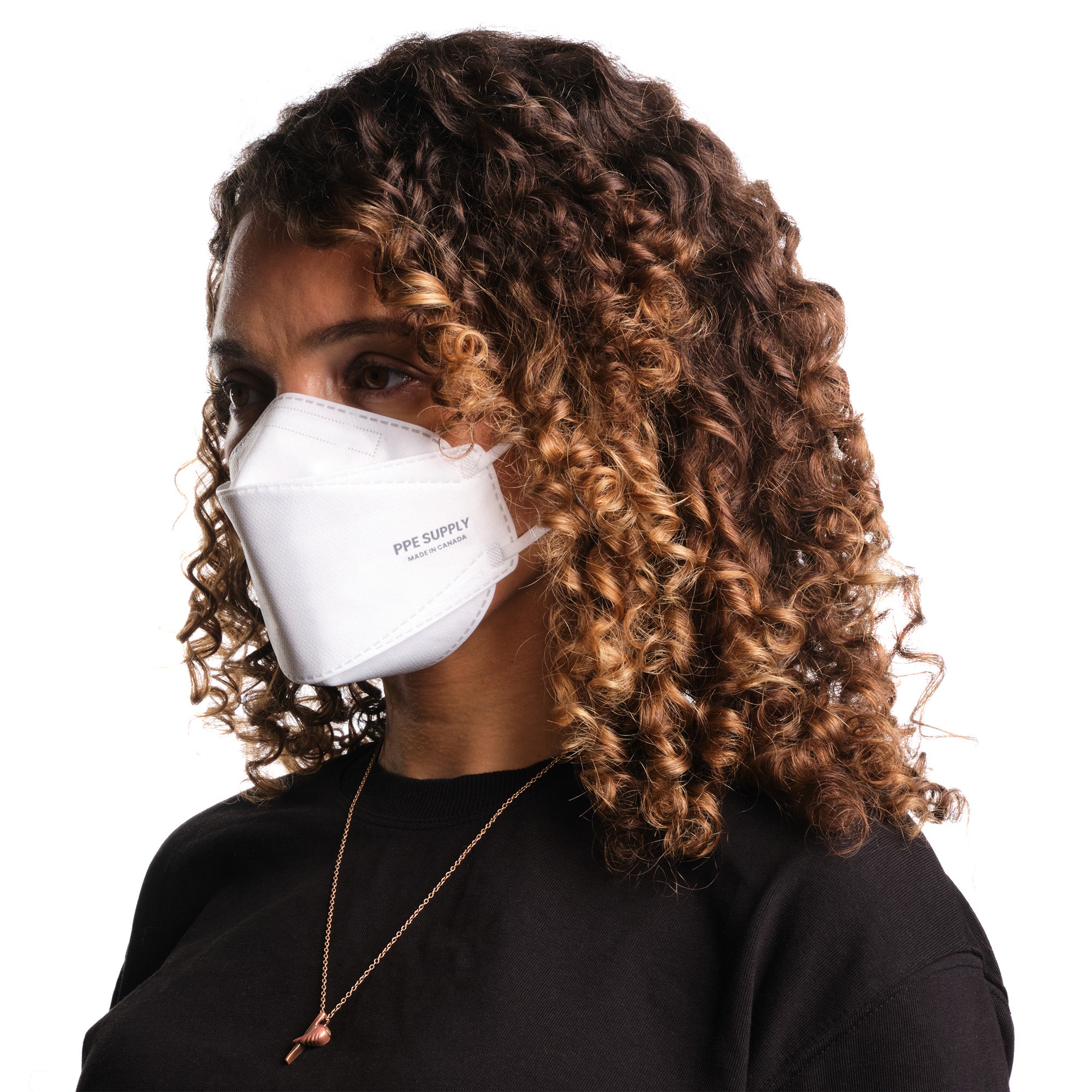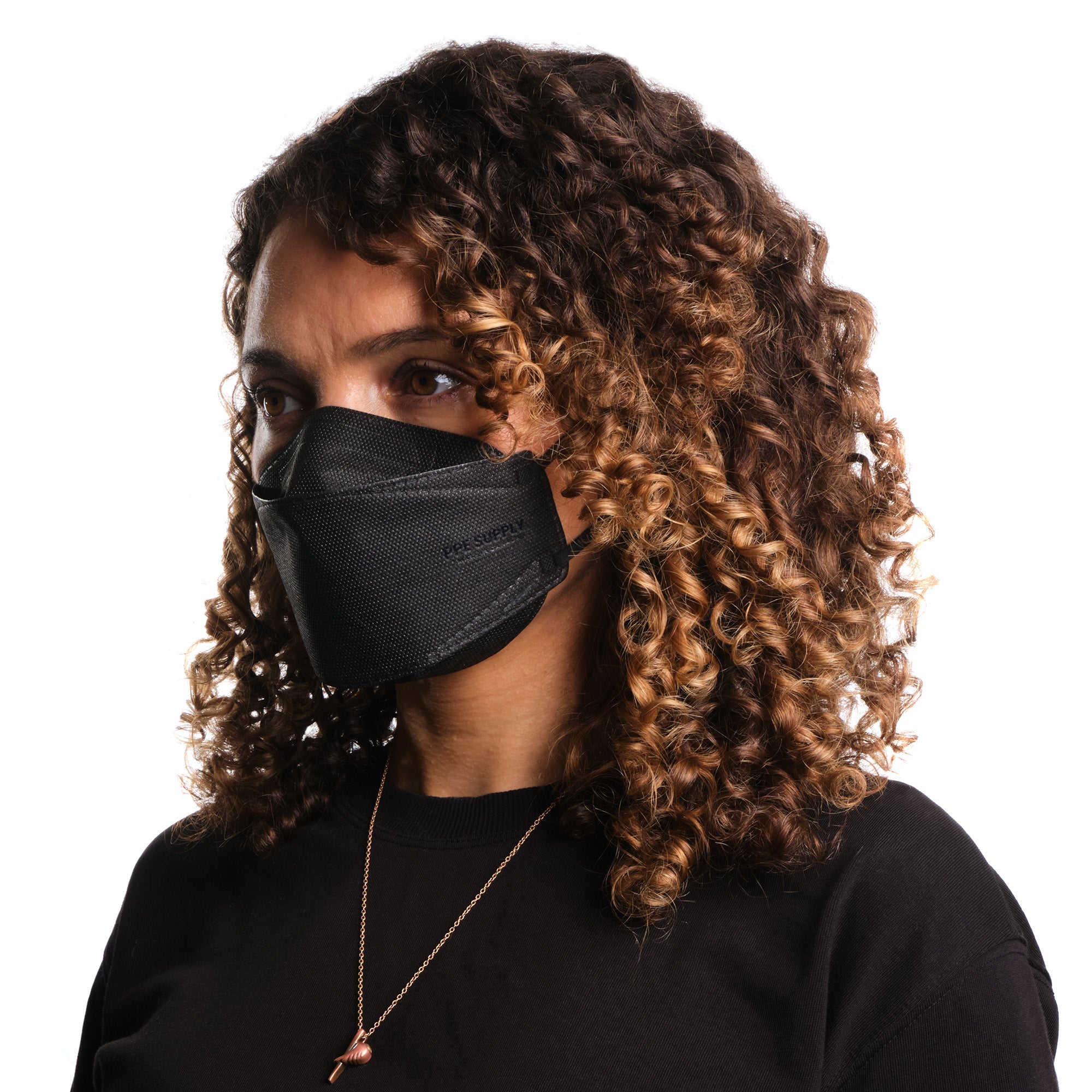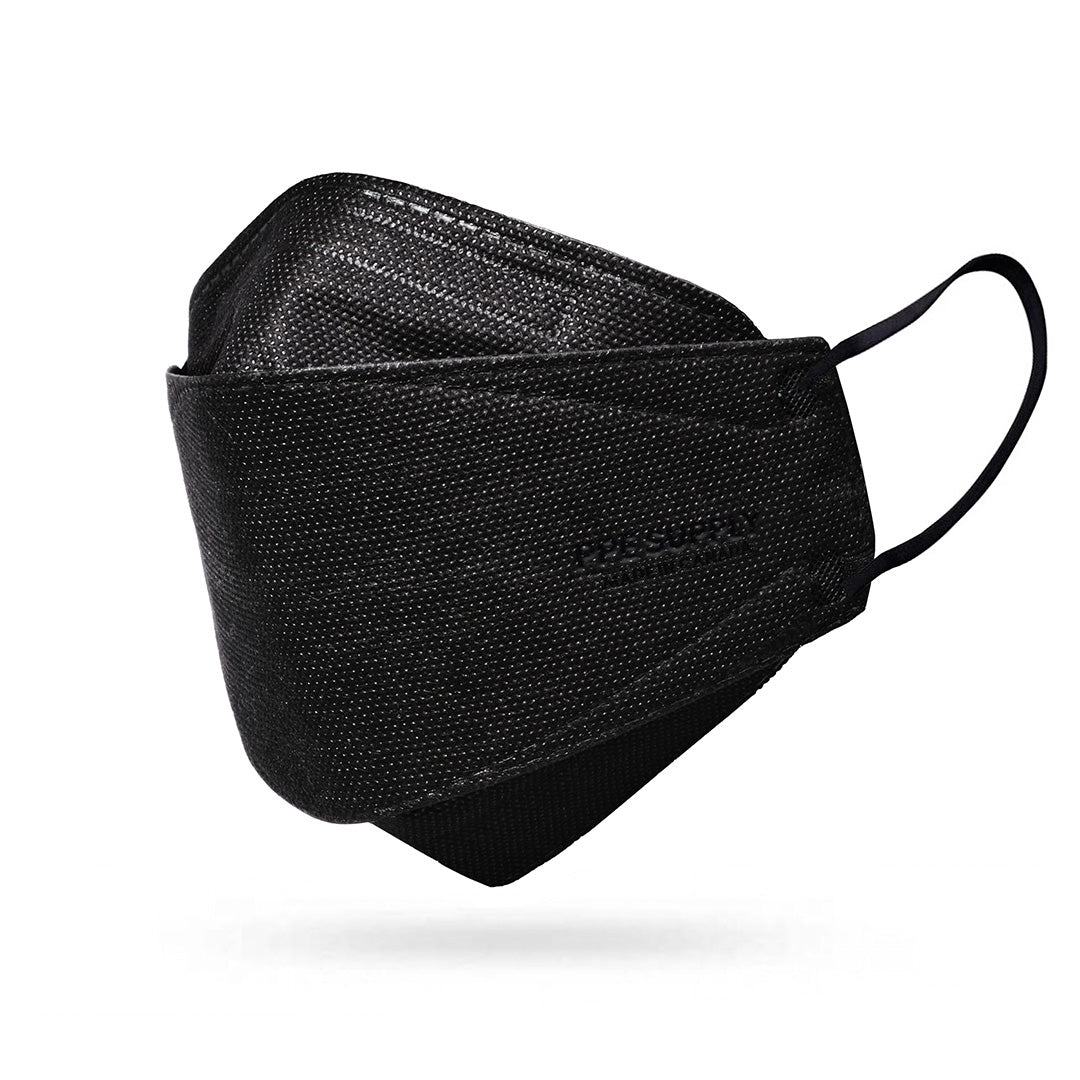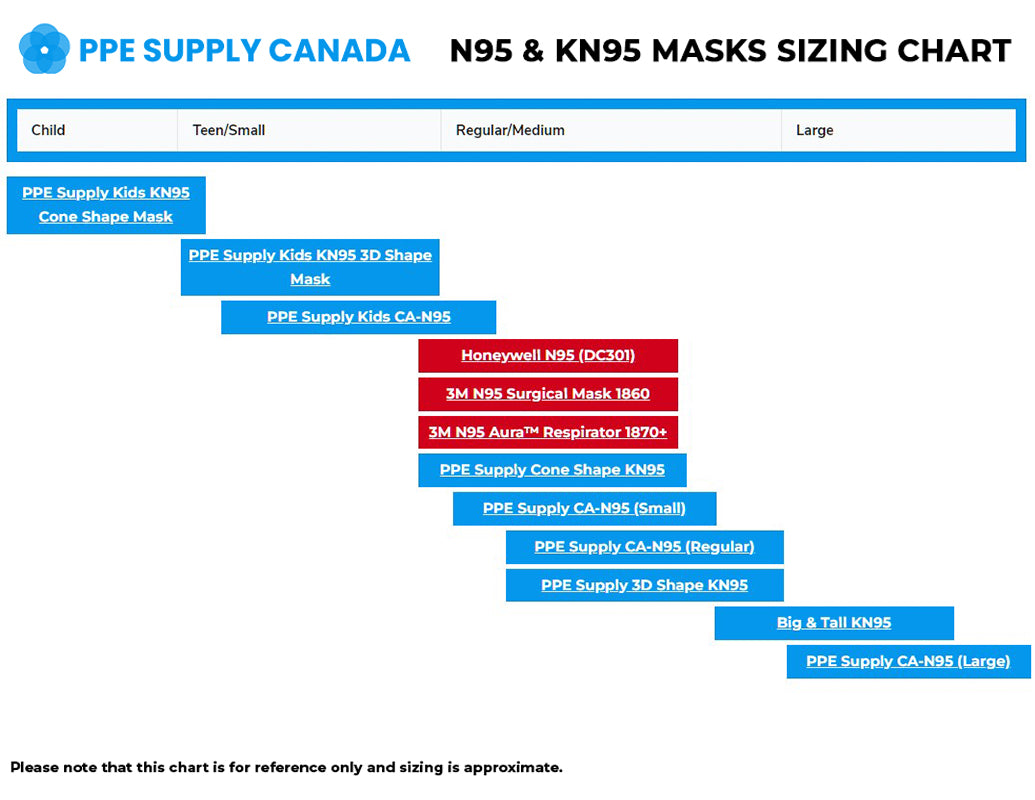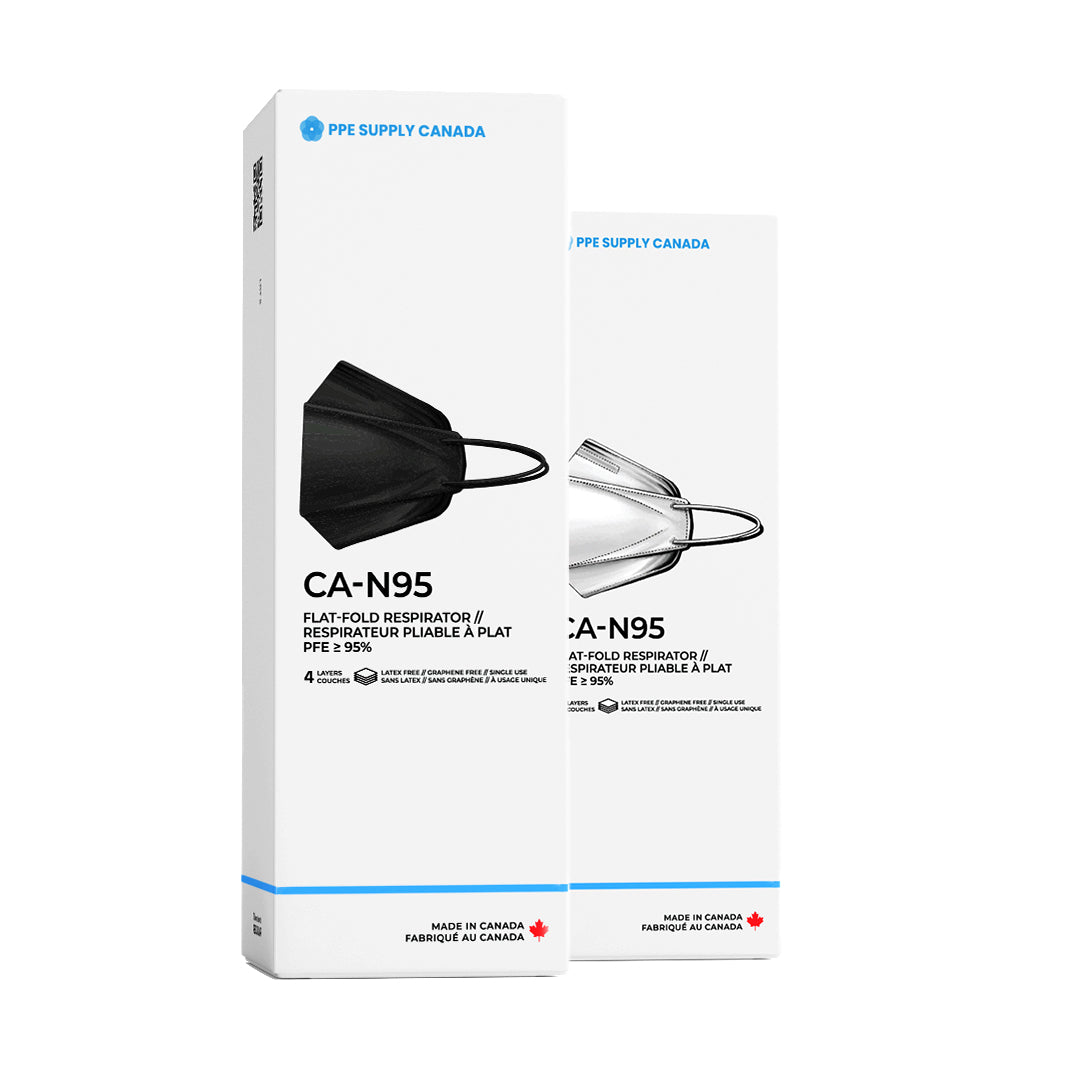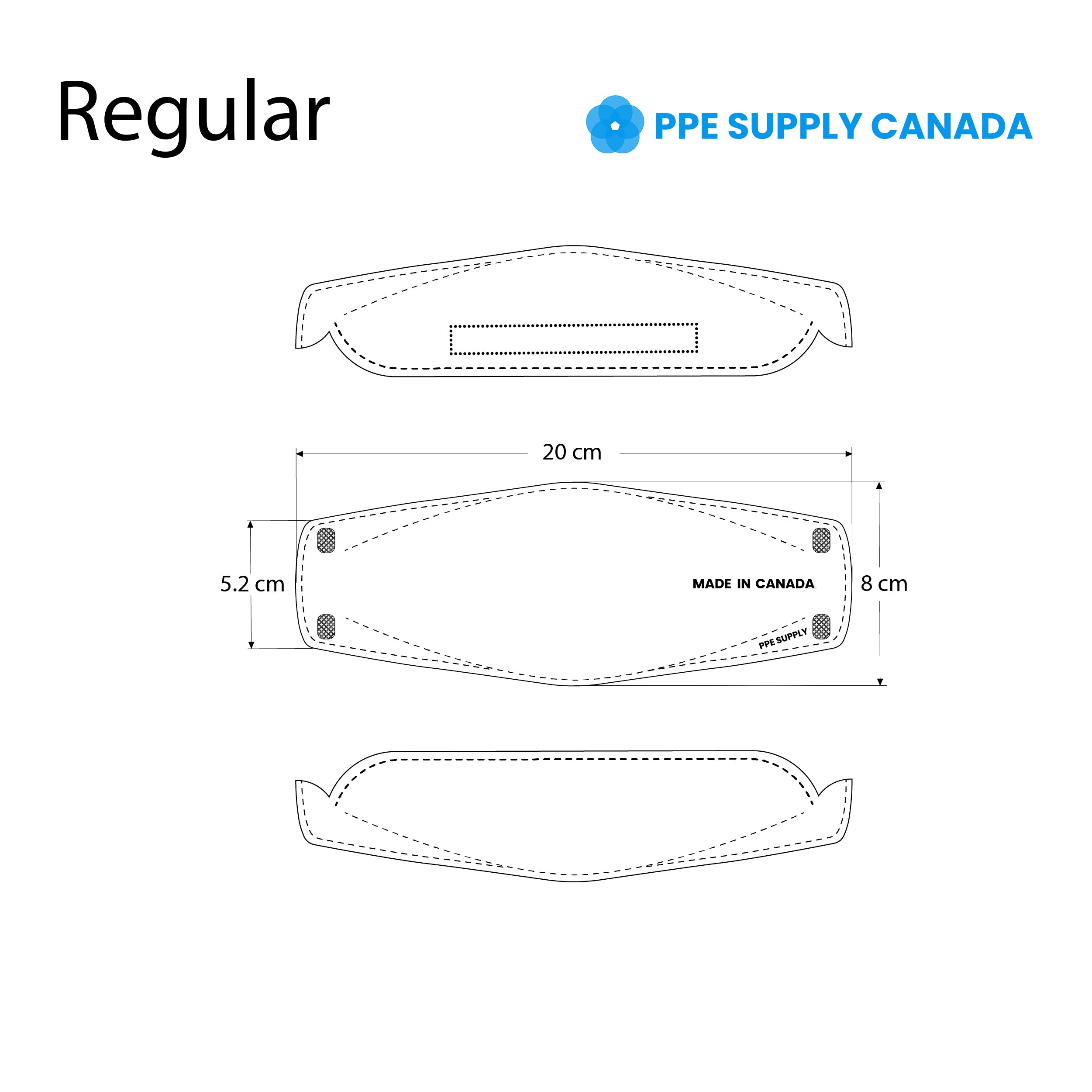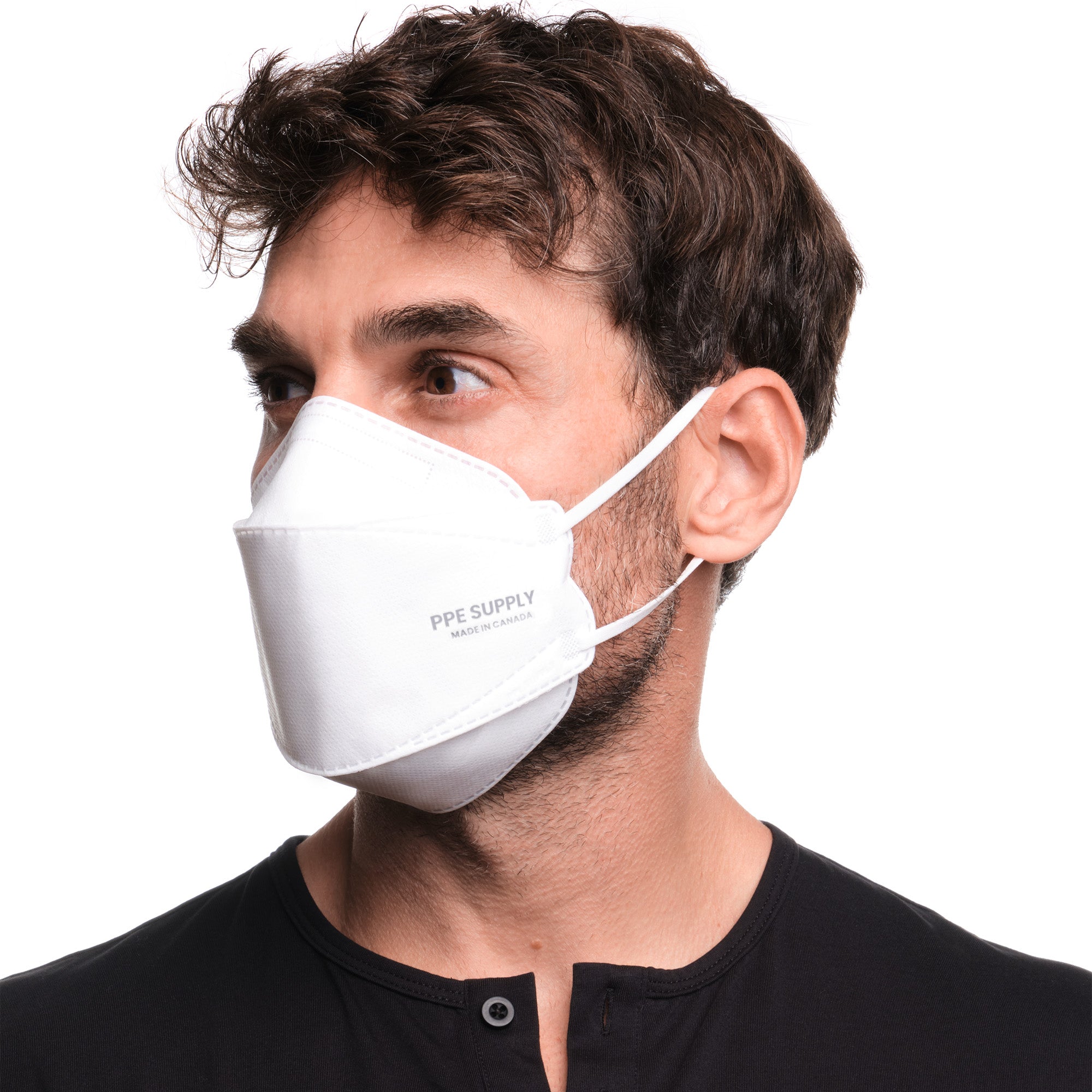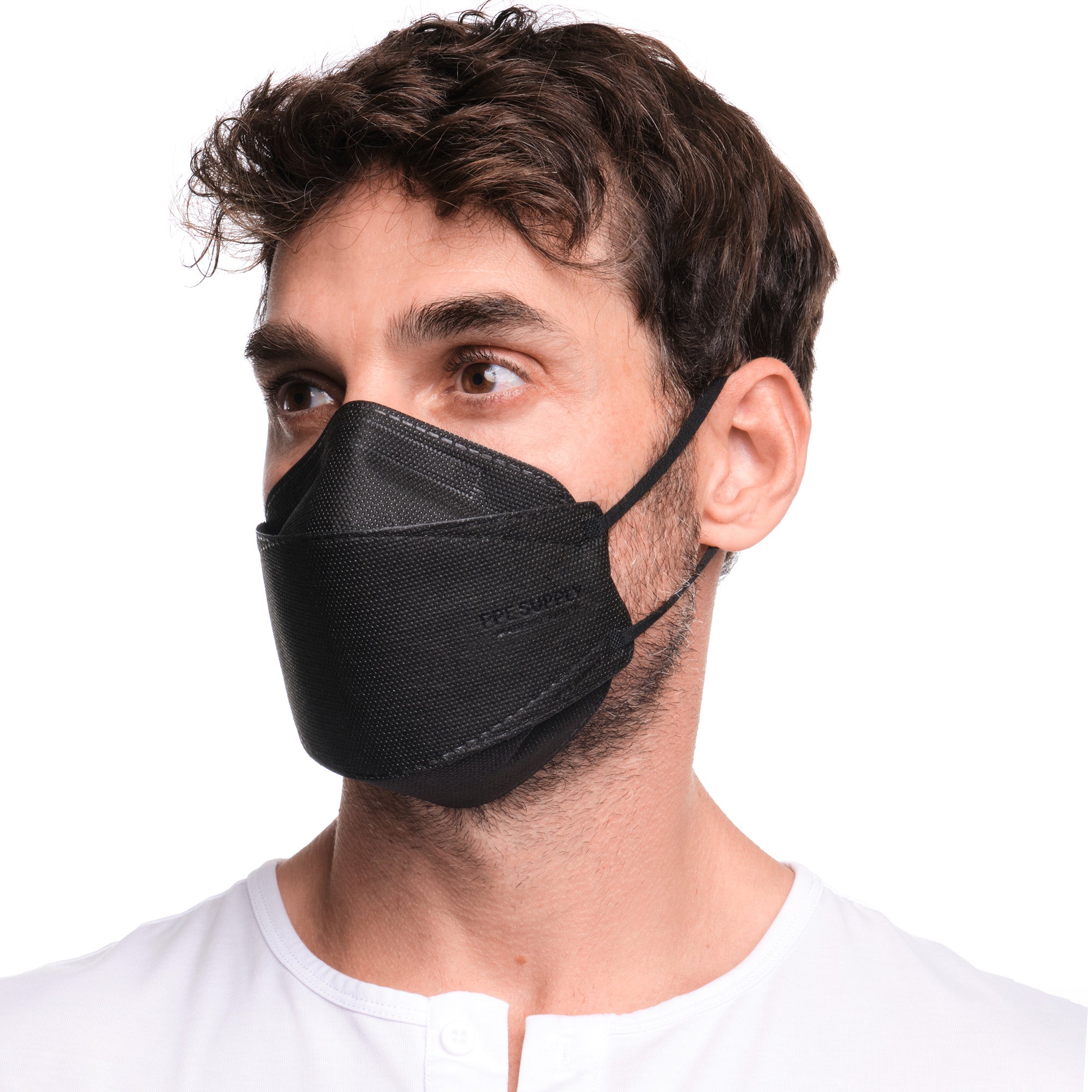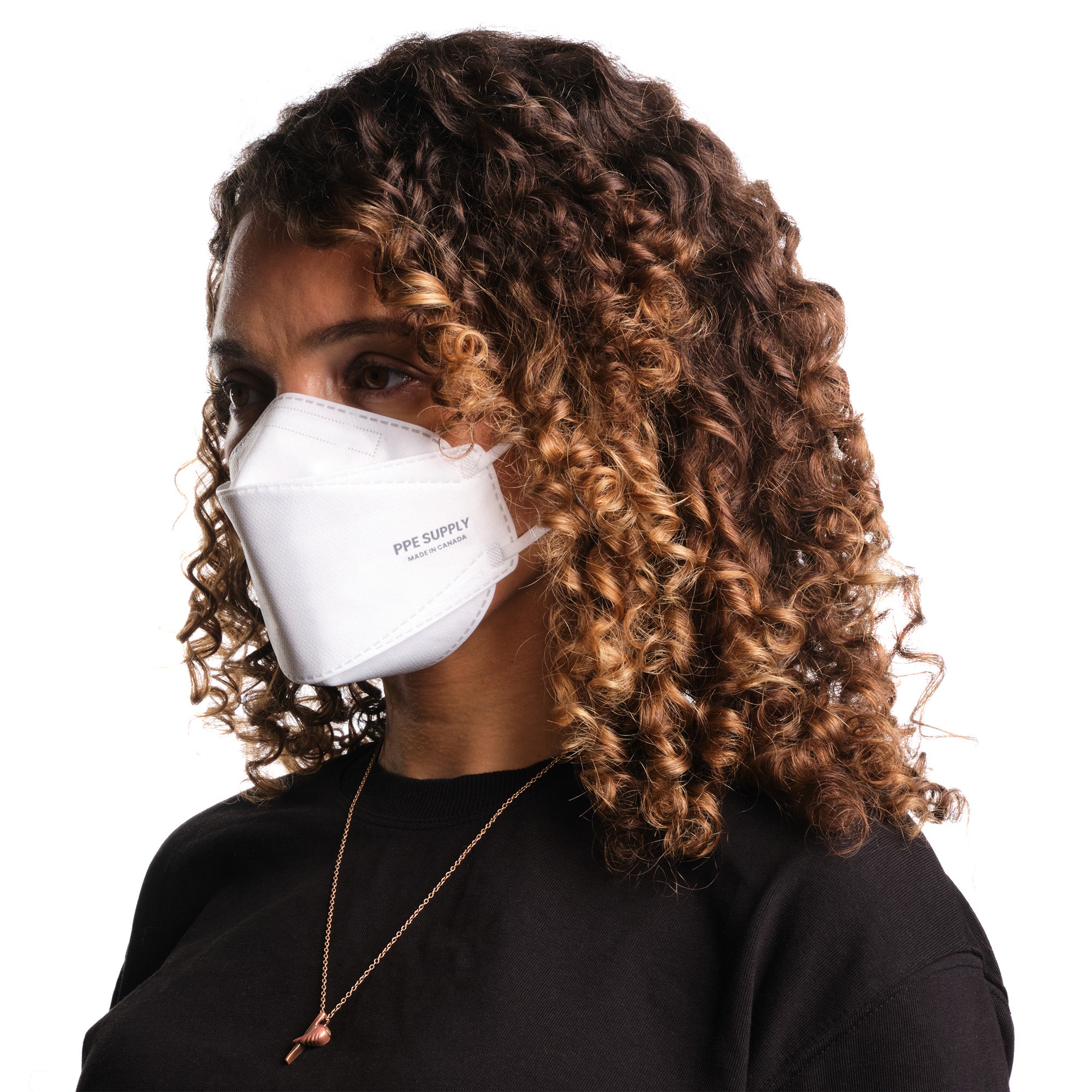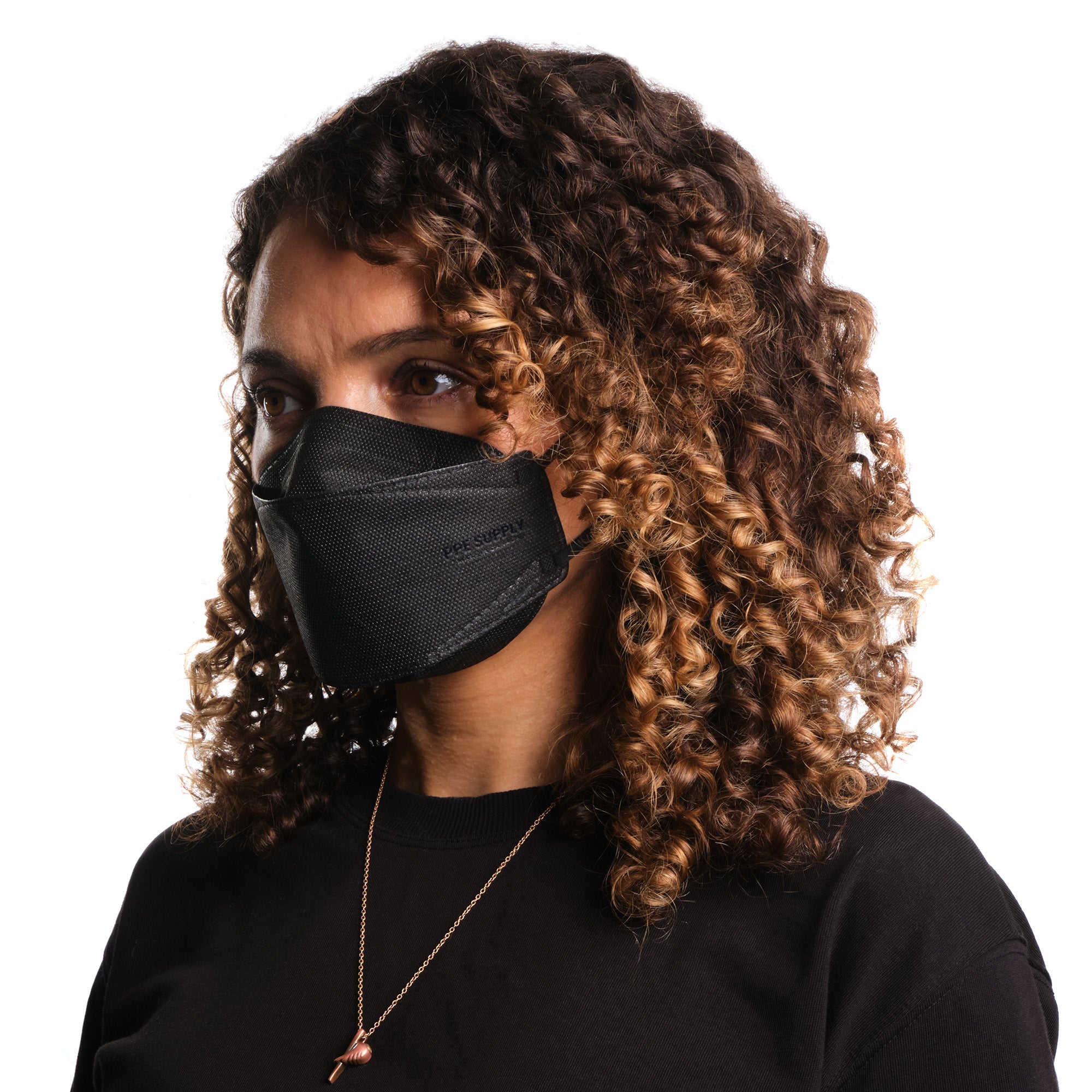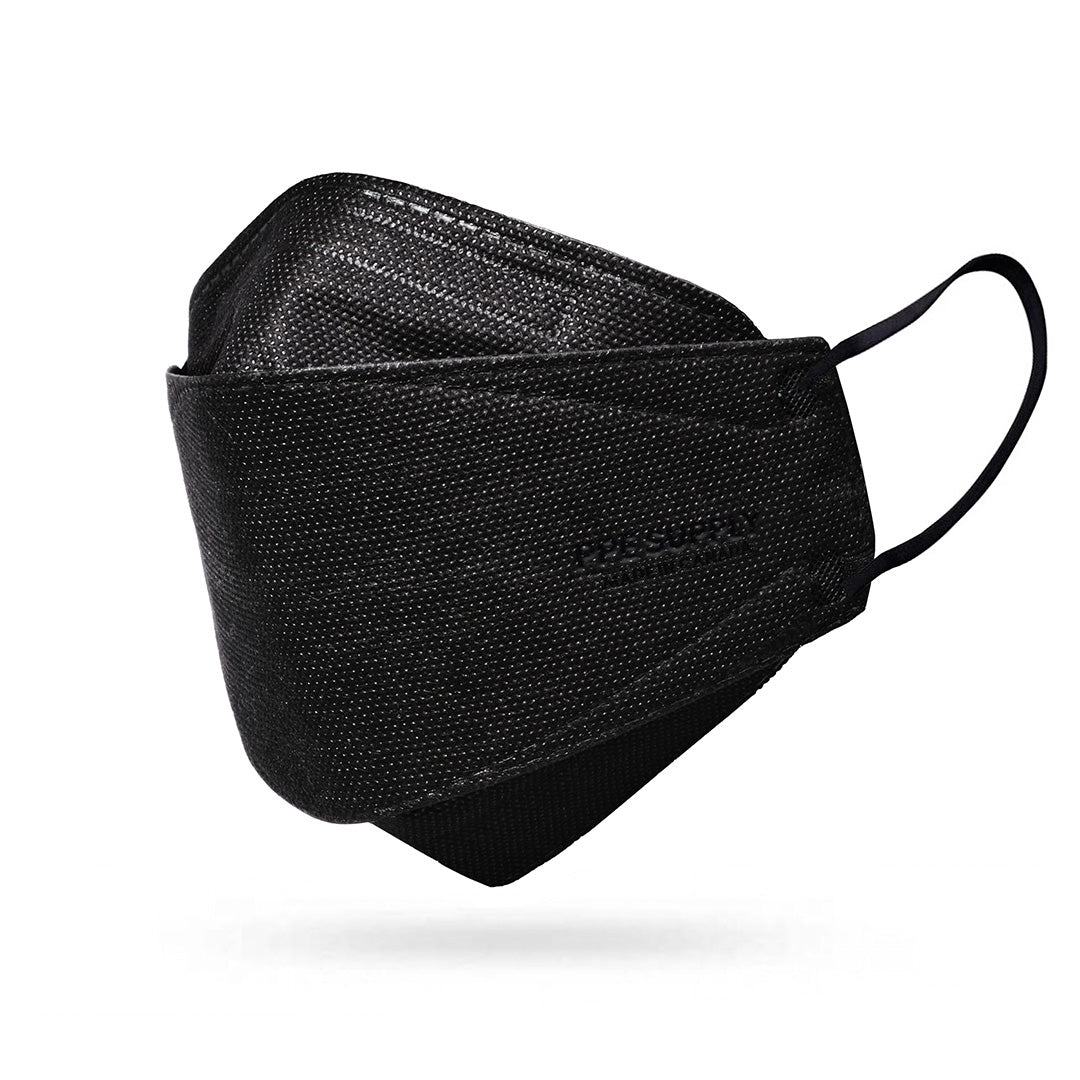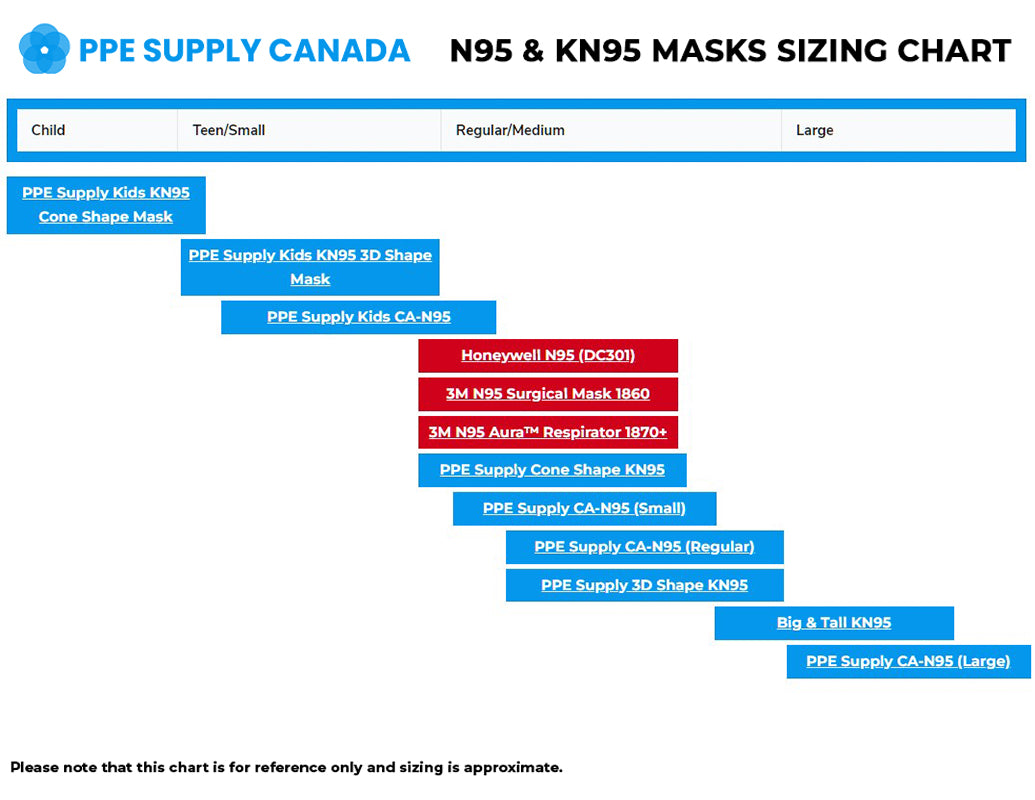 N95 Respirator Face Mask Made in Canada (Regular)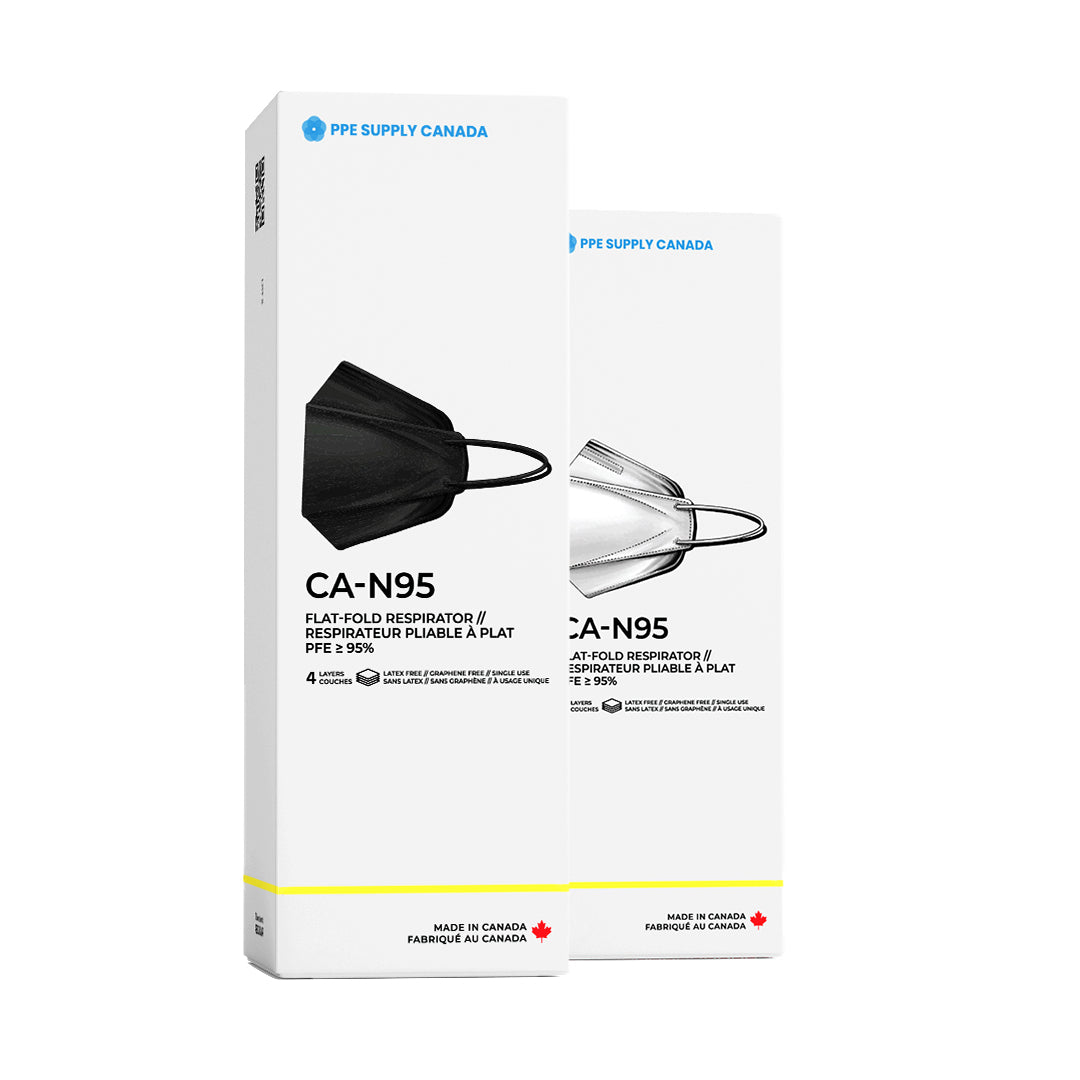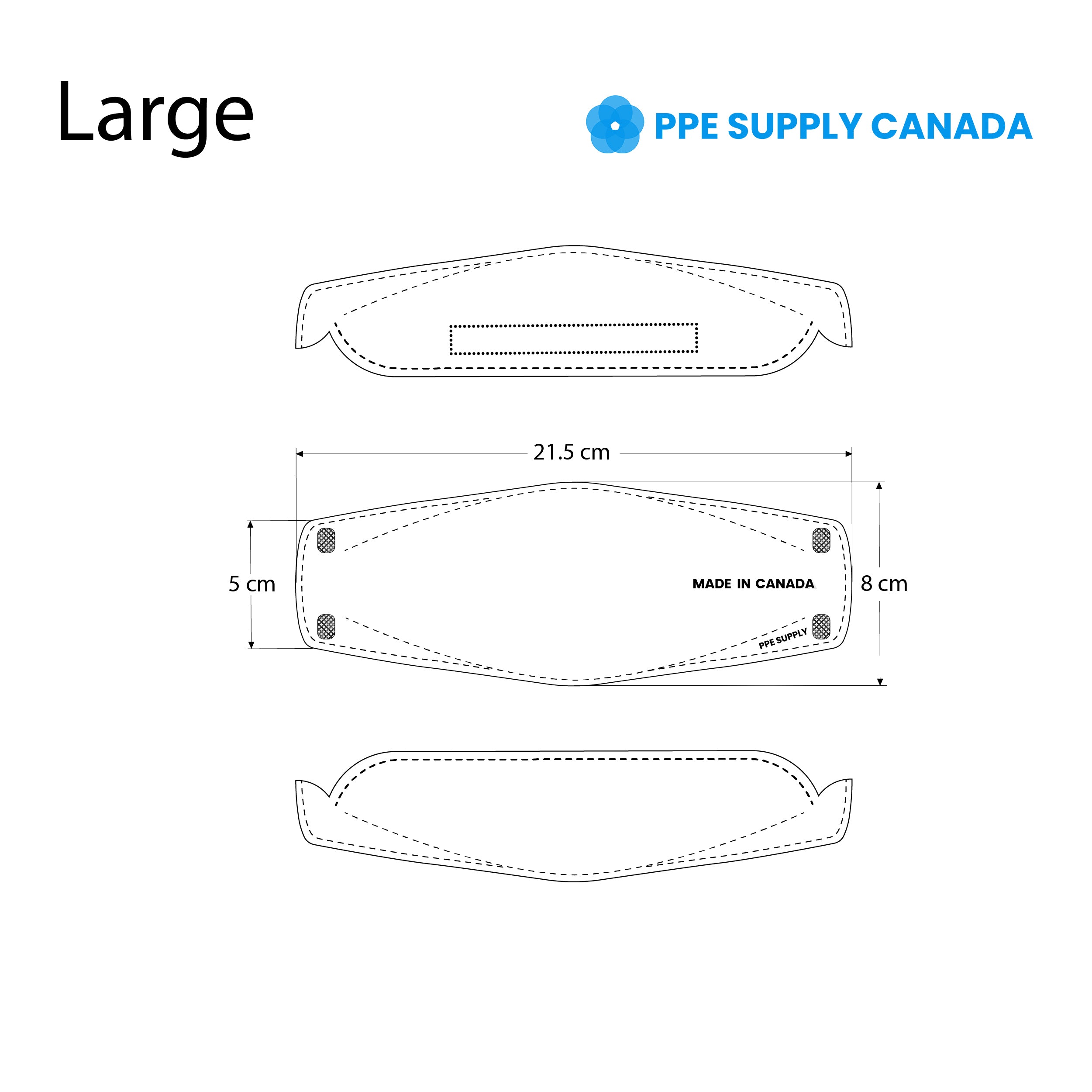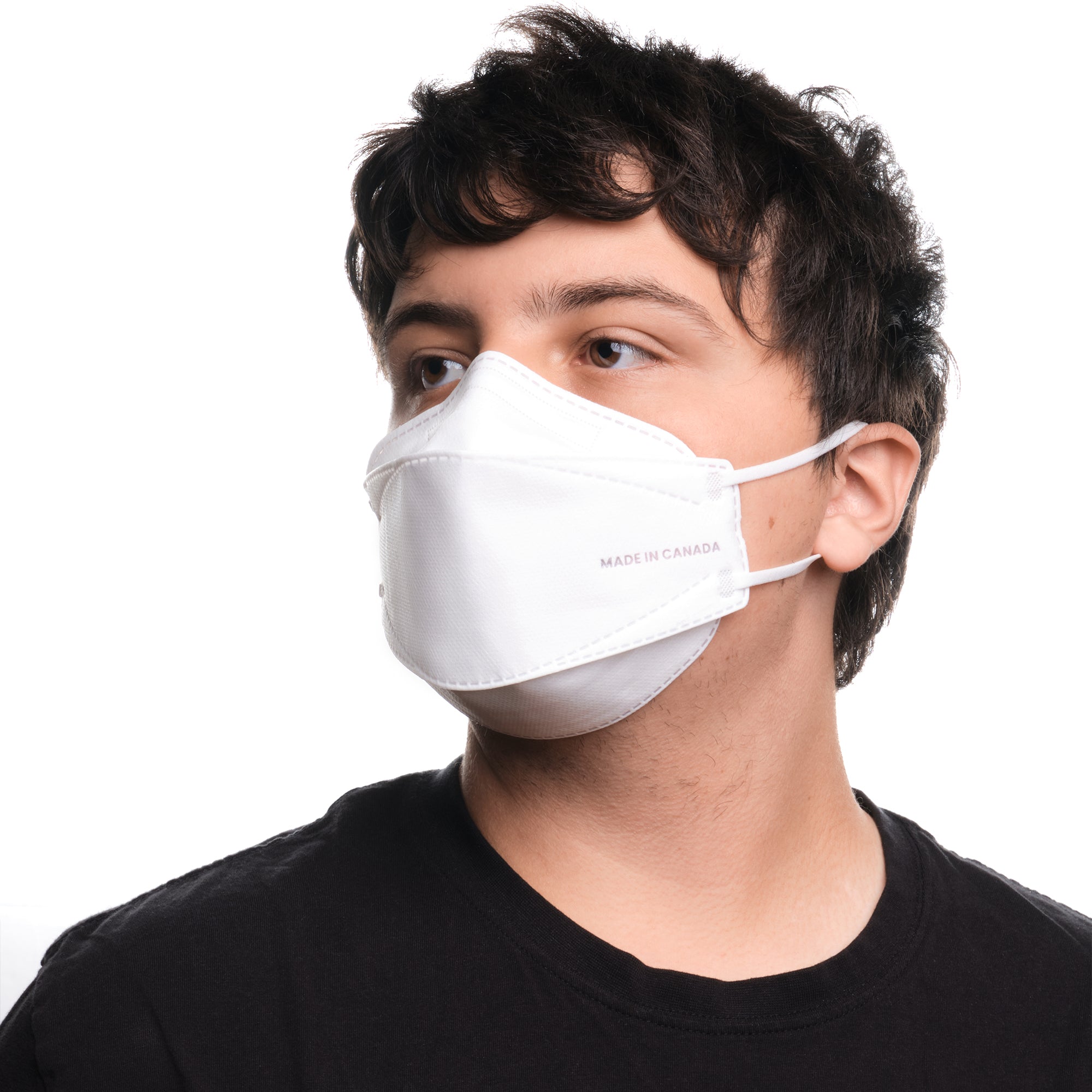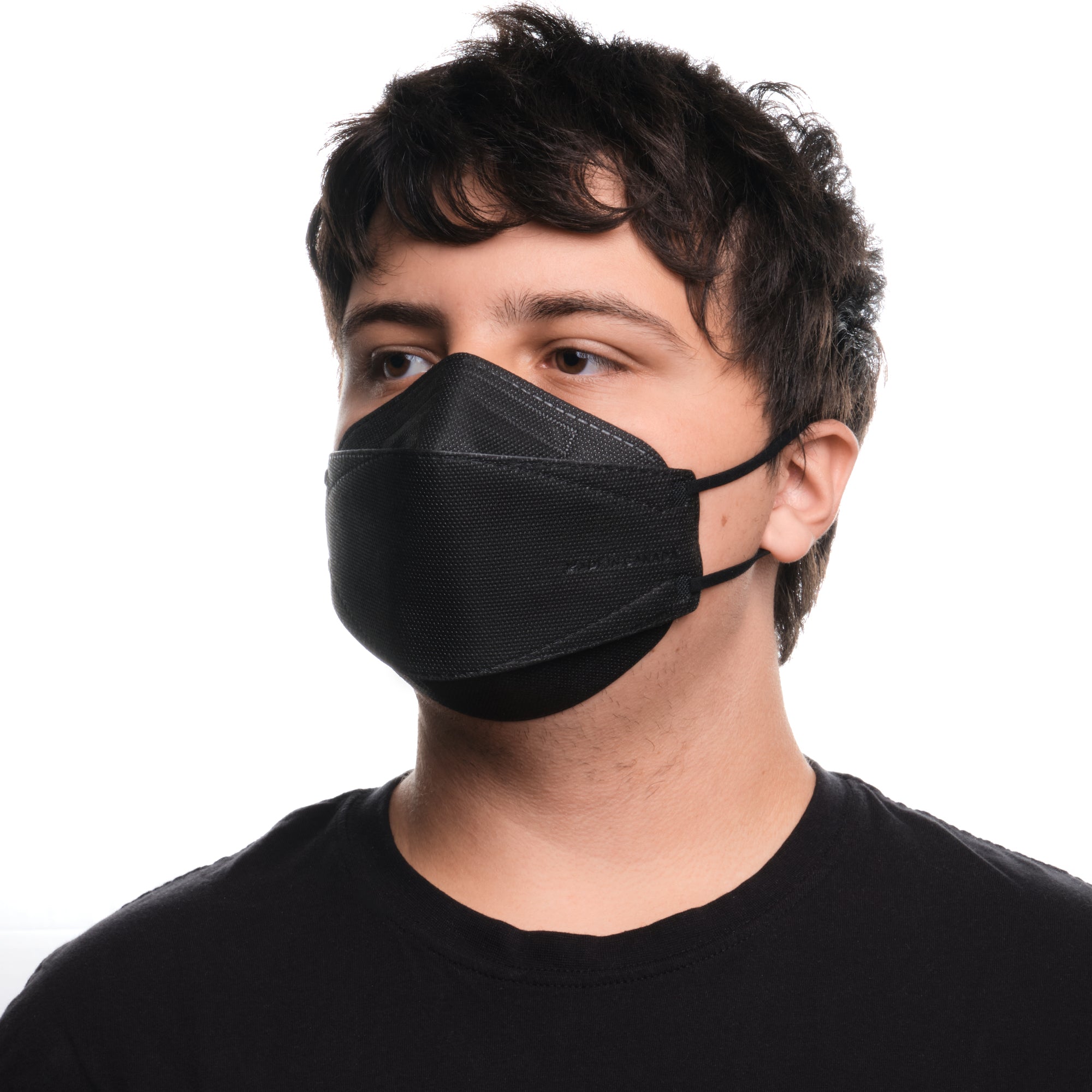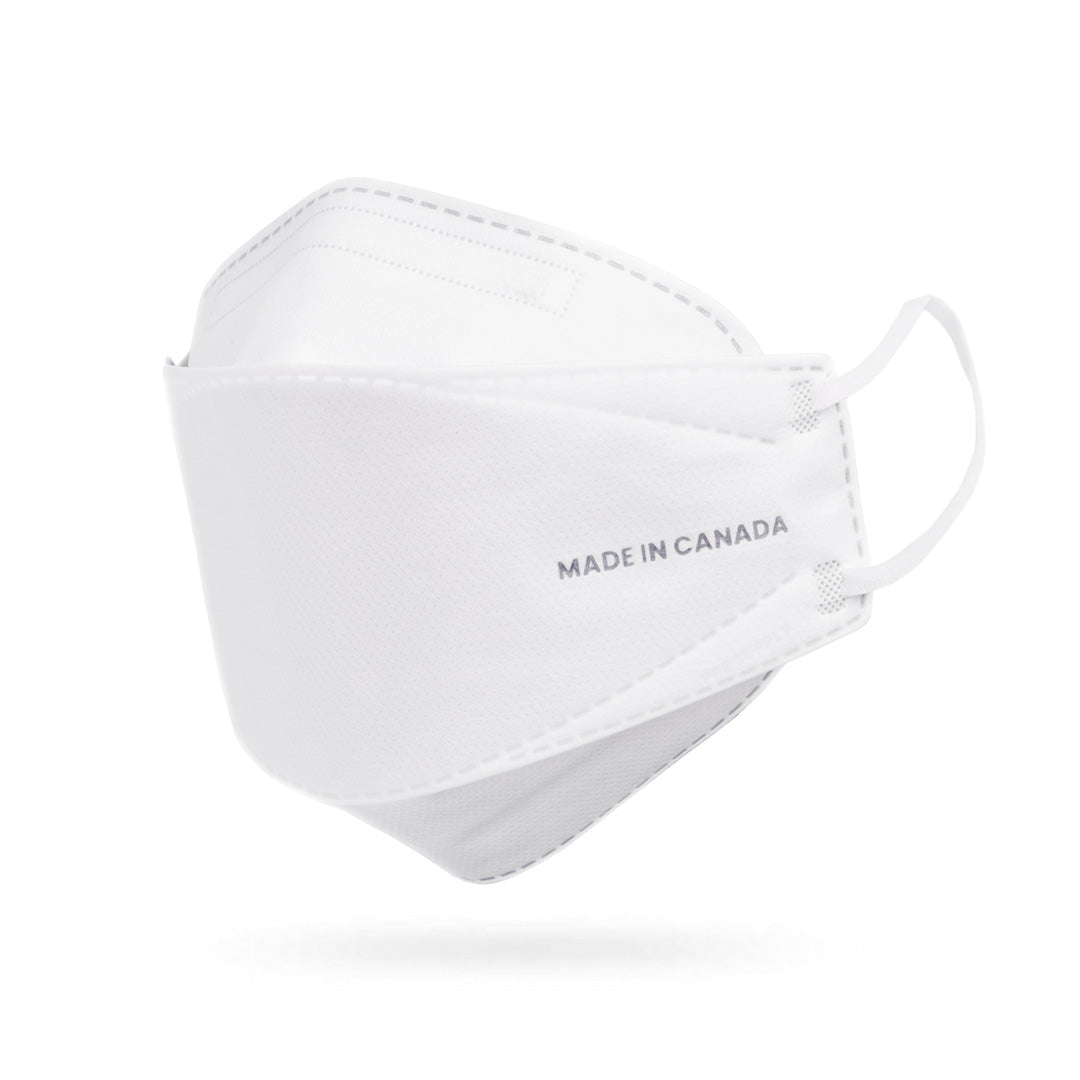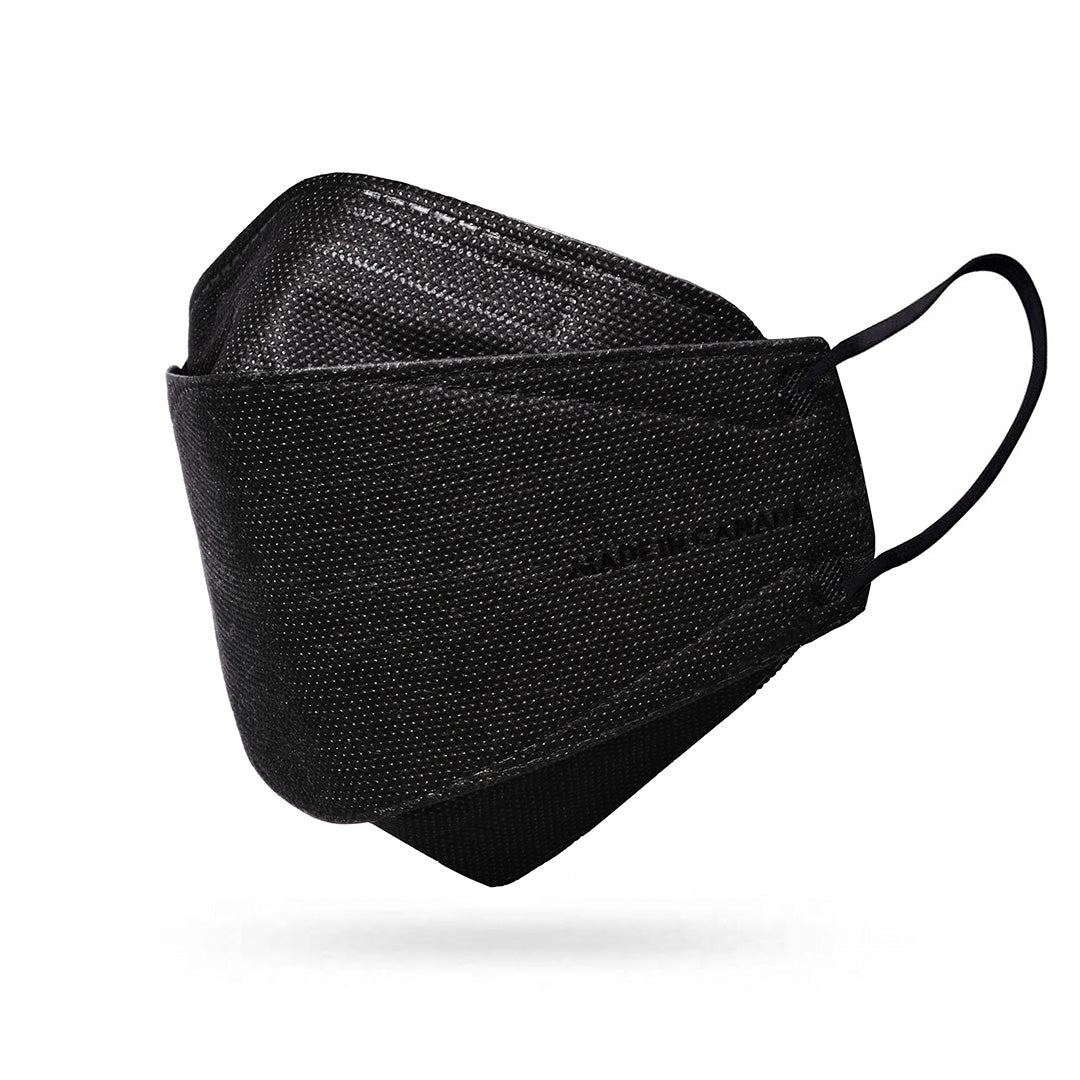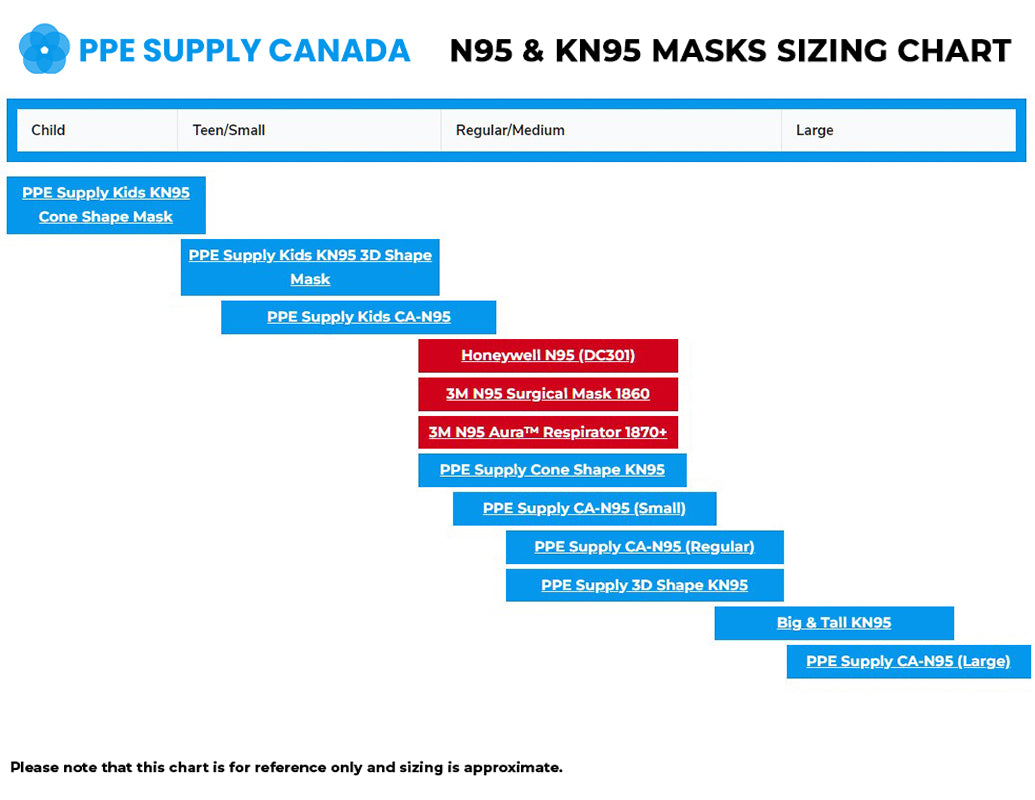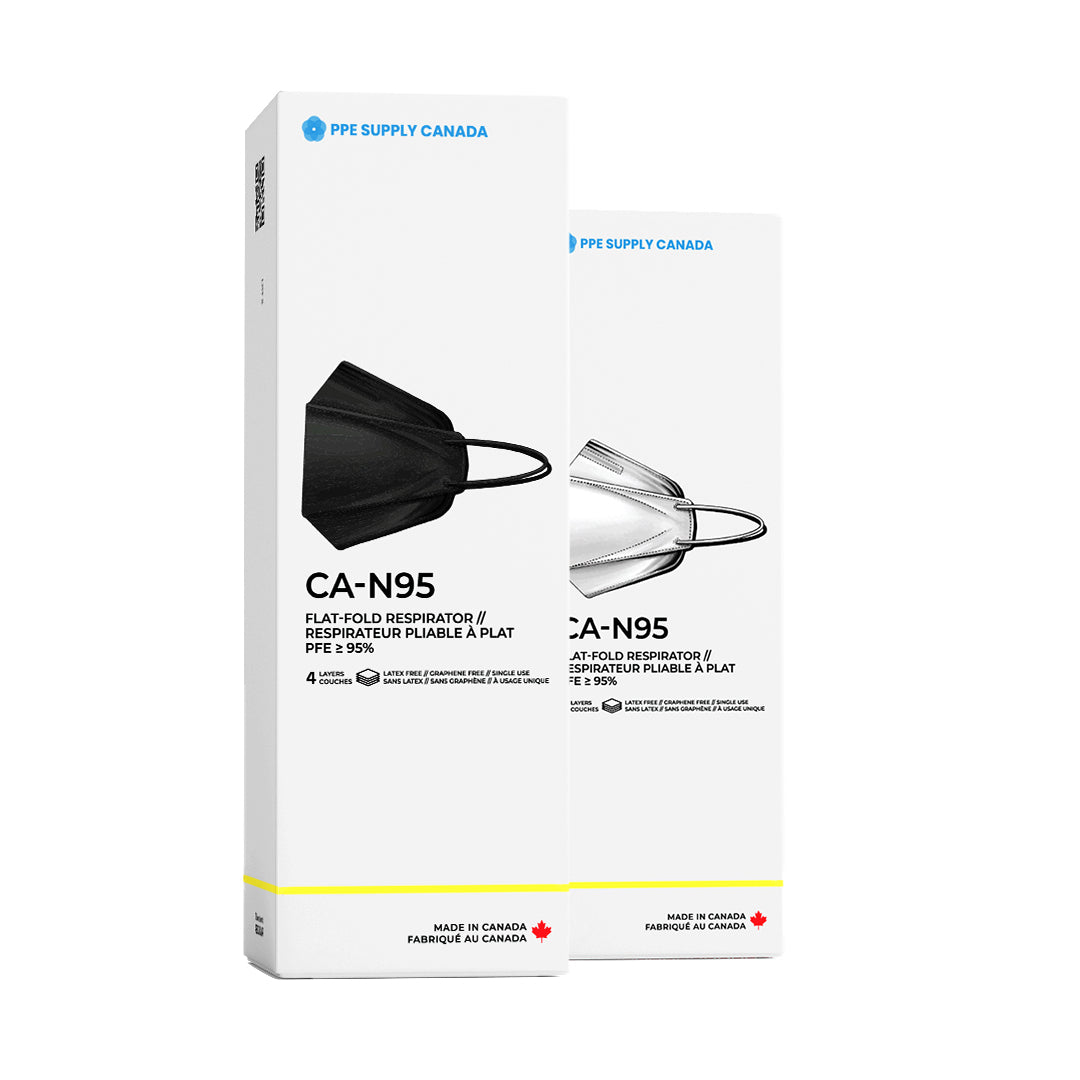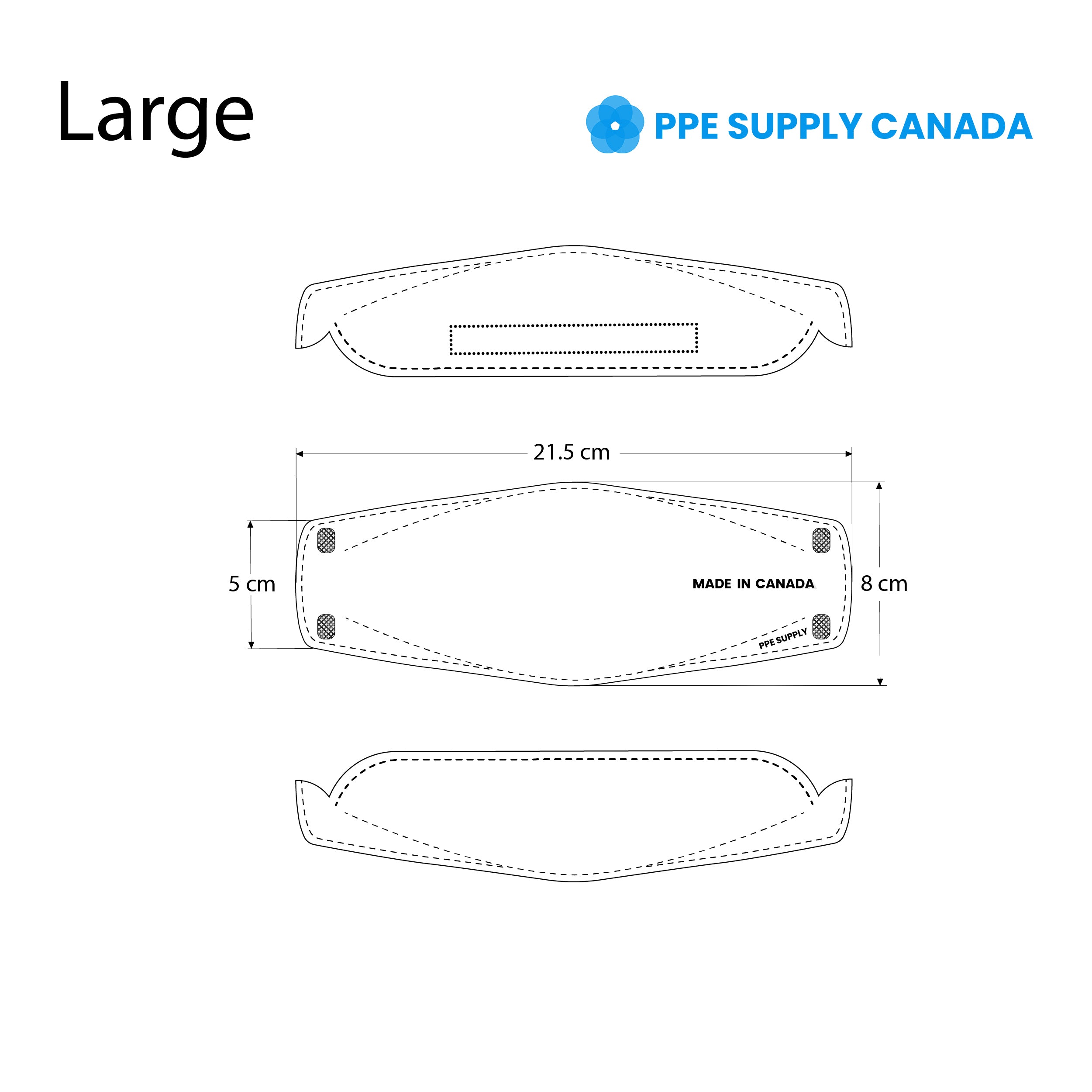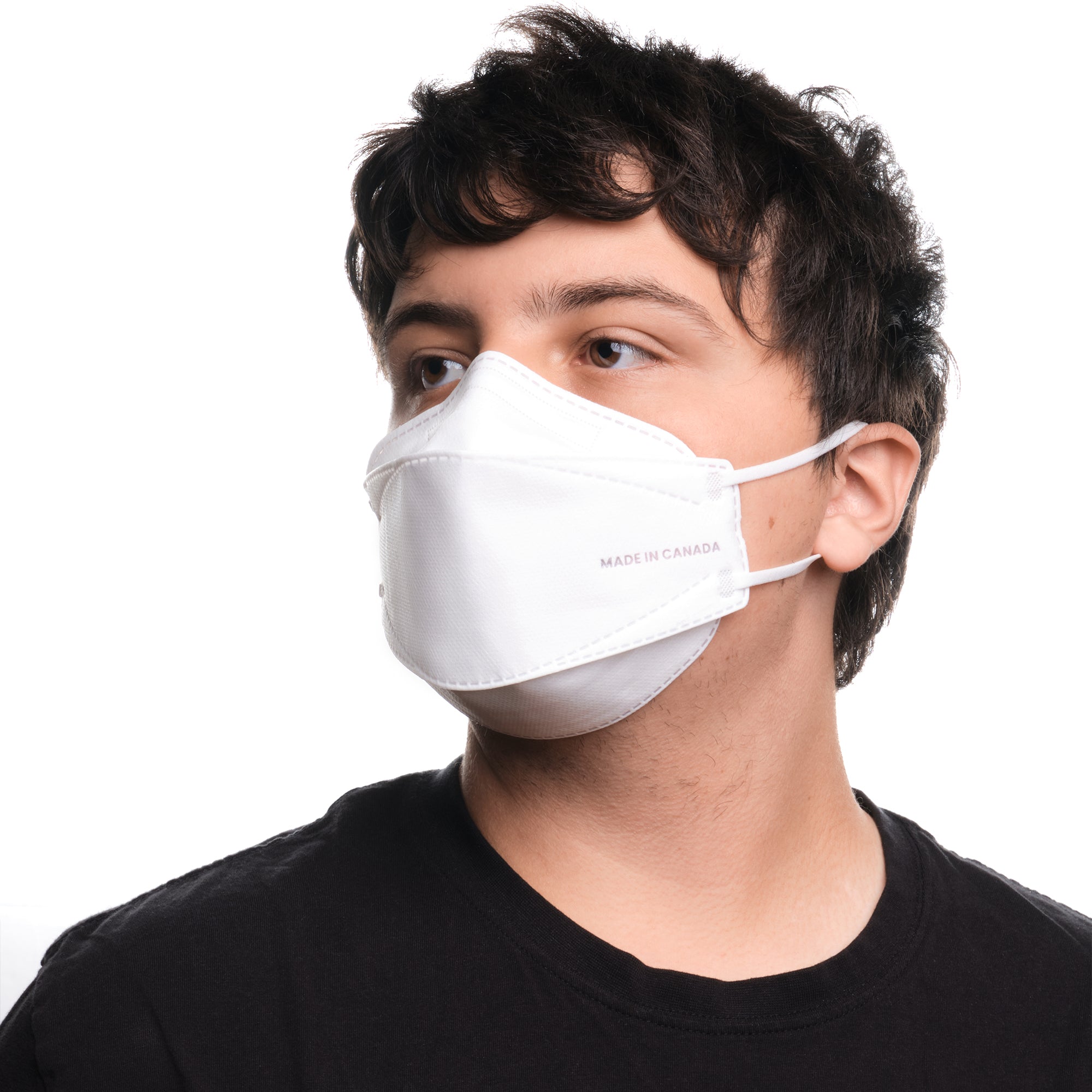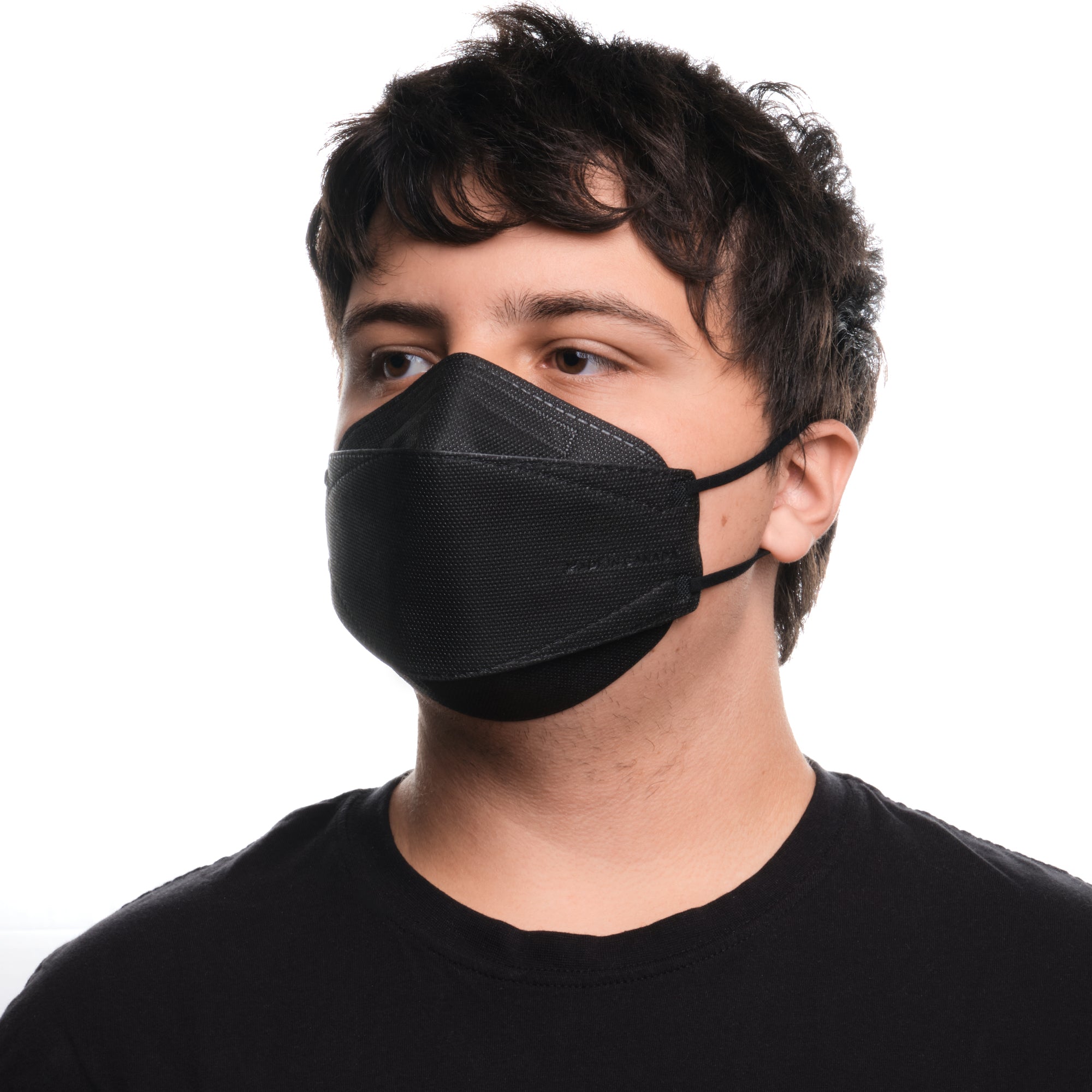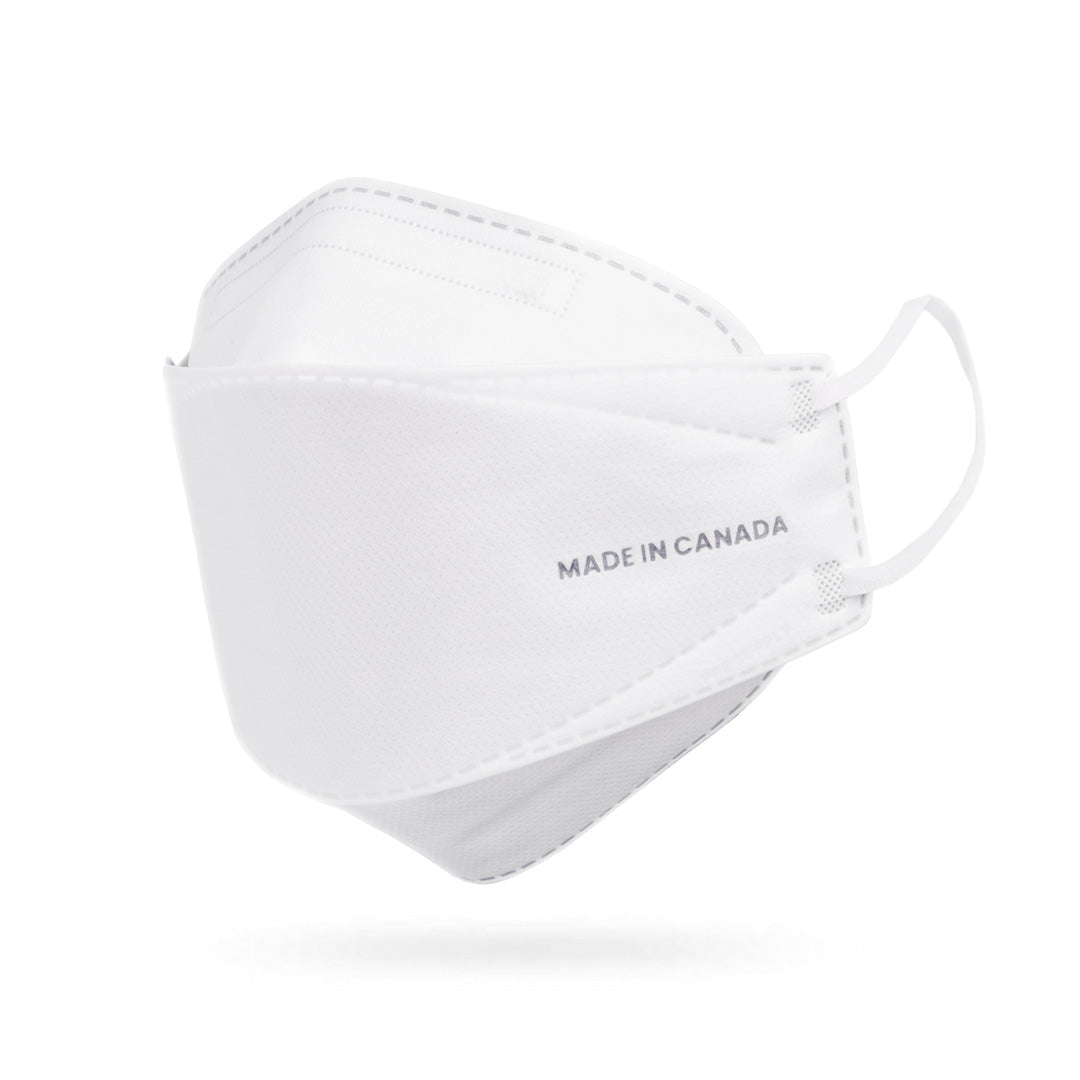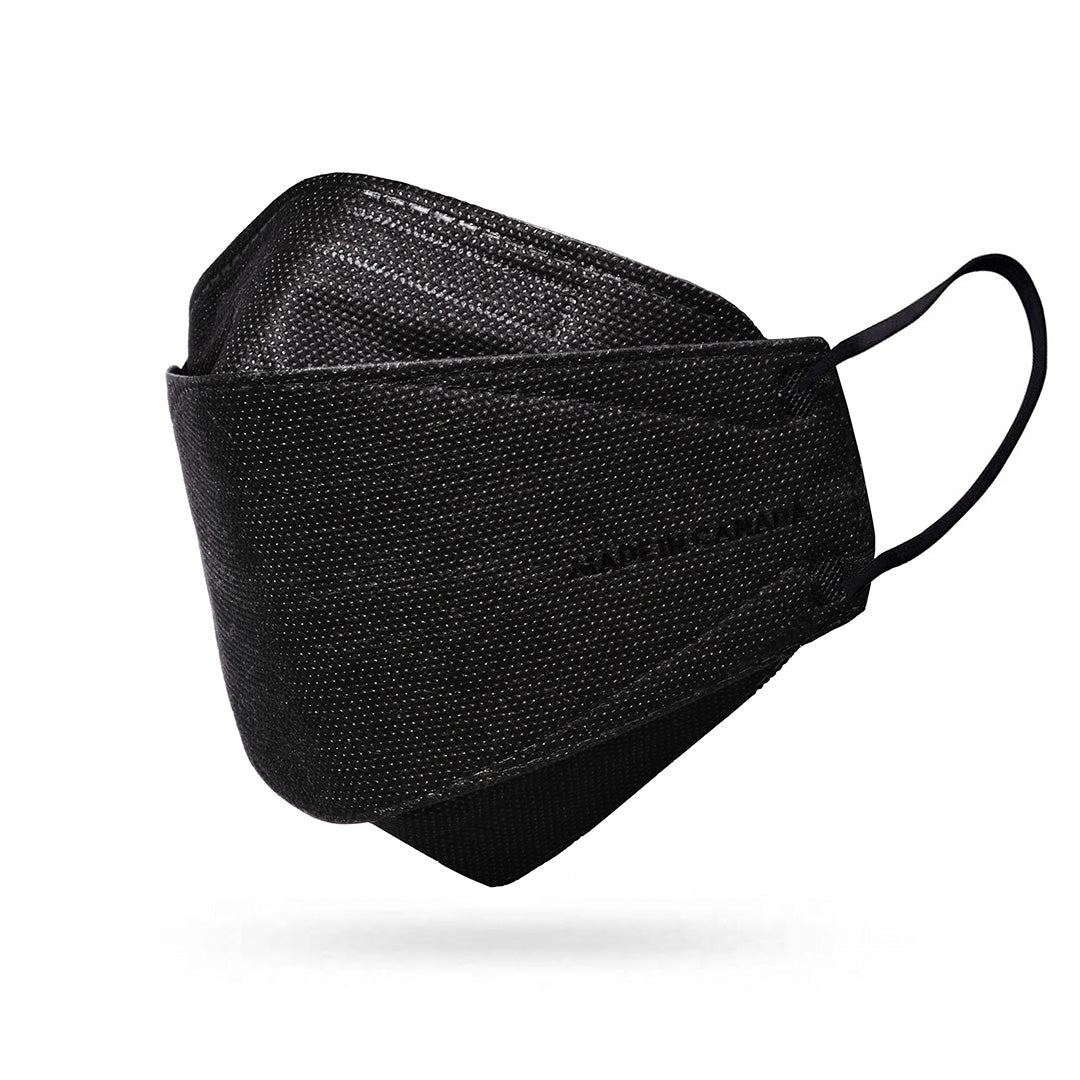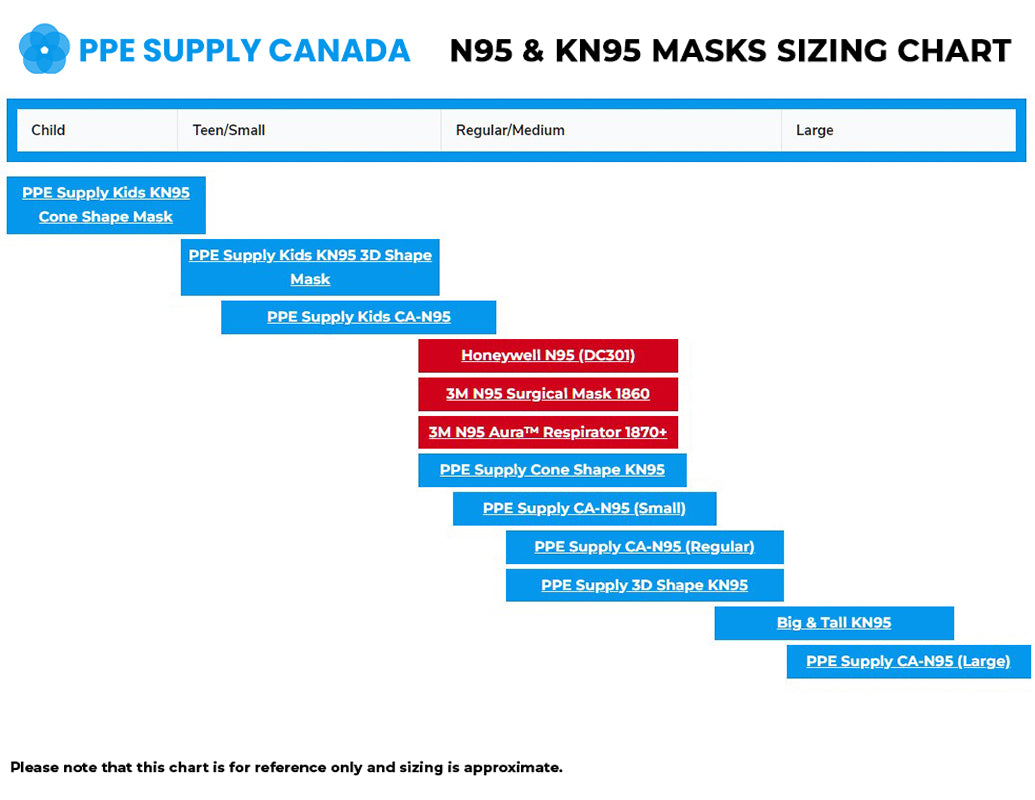 N95 Respirator Face Mask Made in Canada (Large)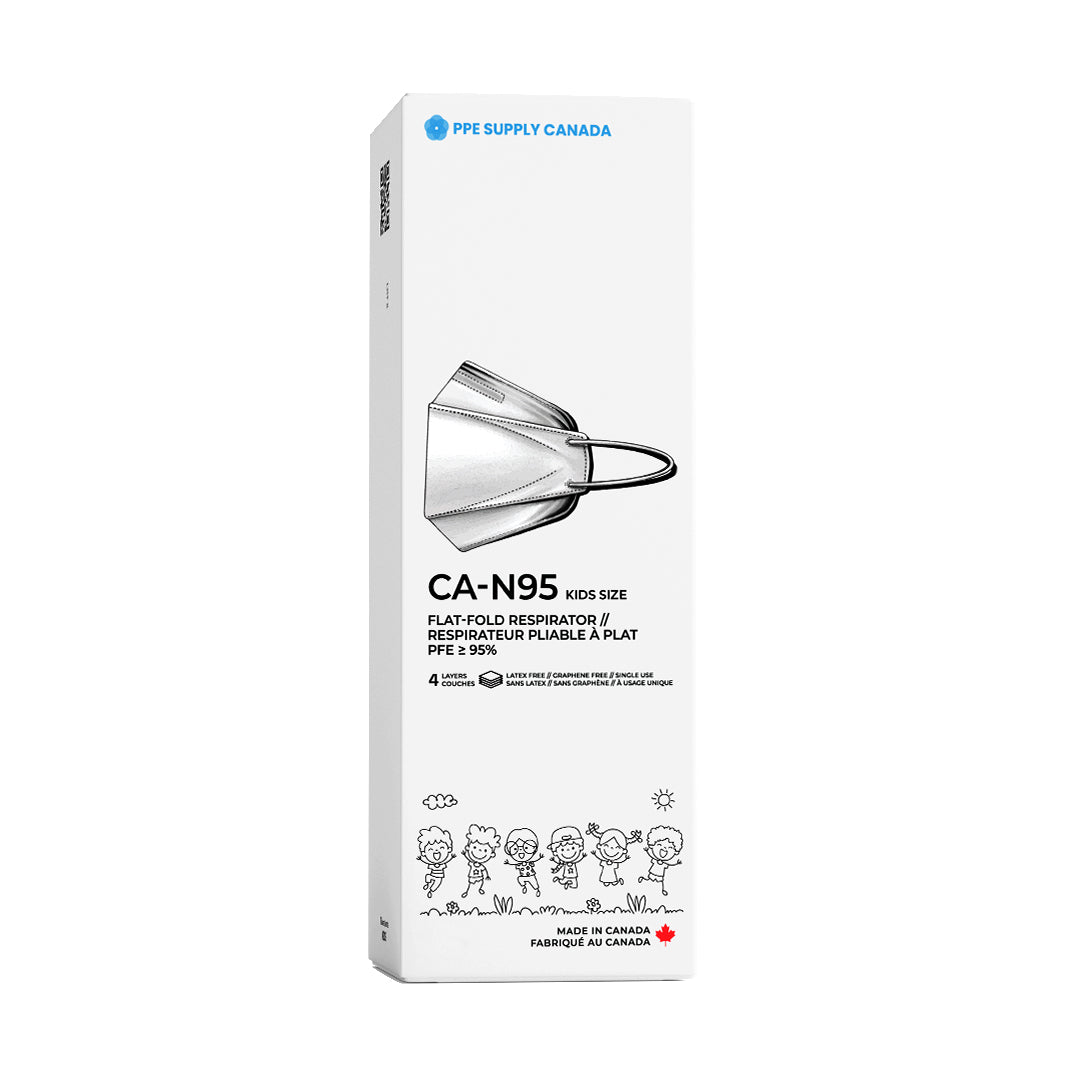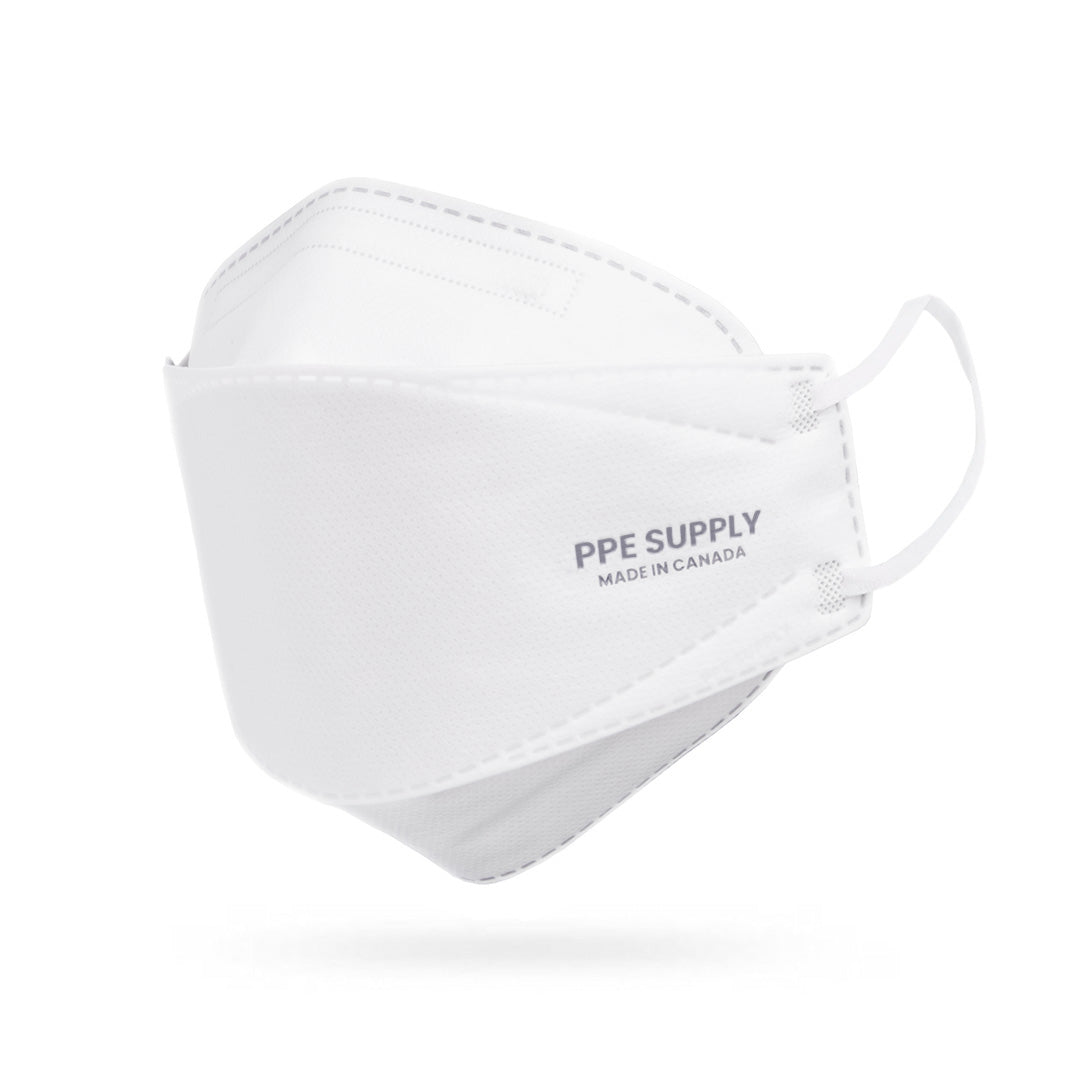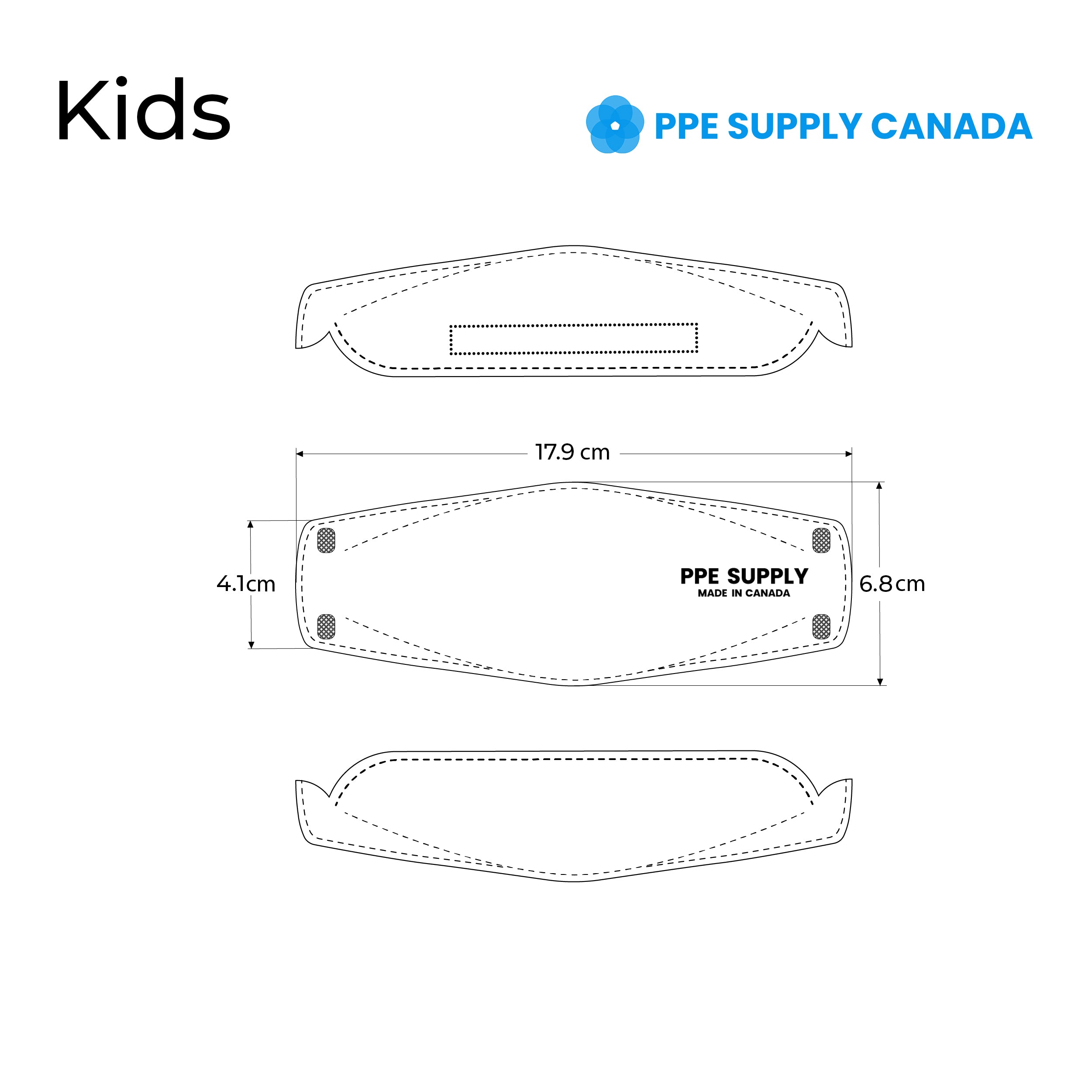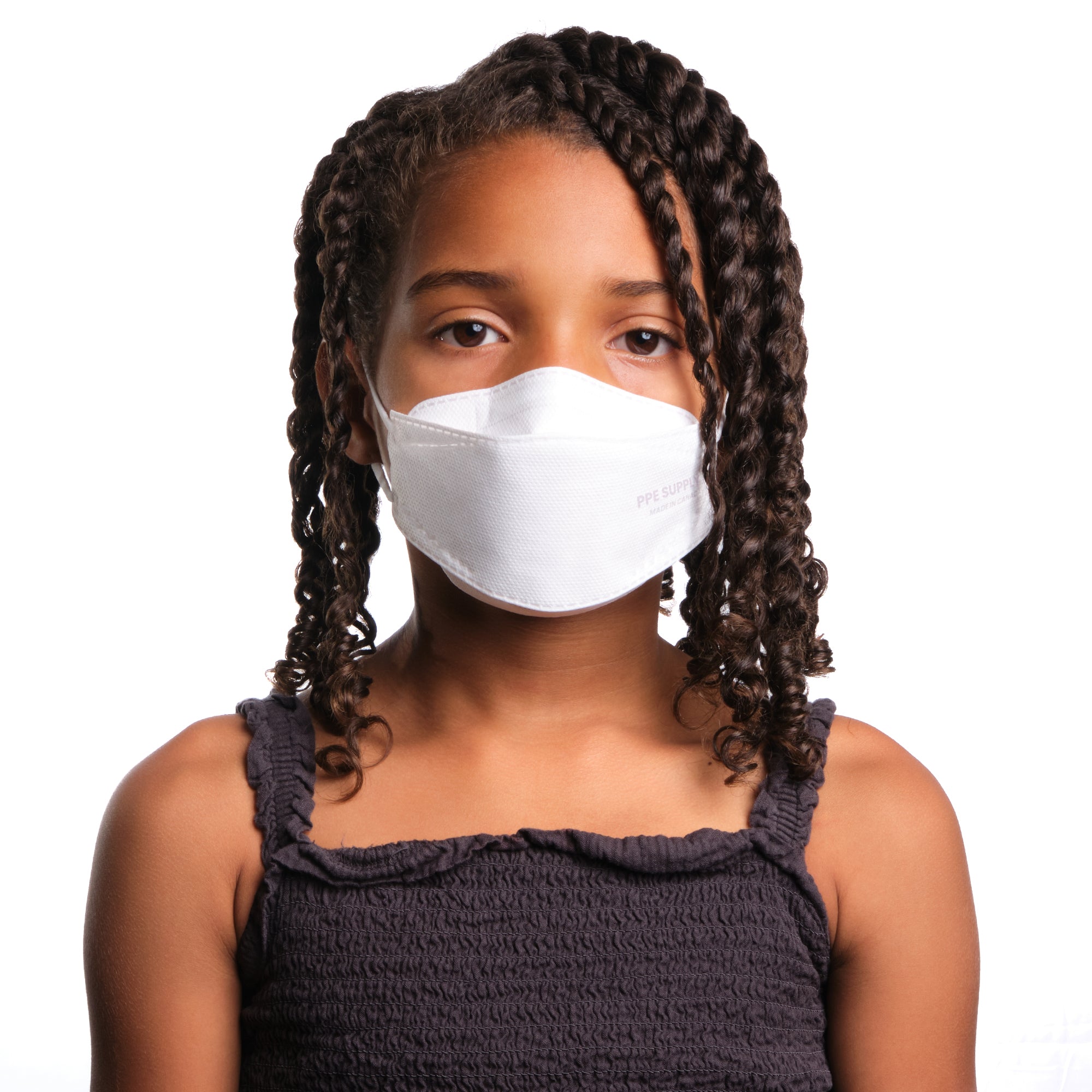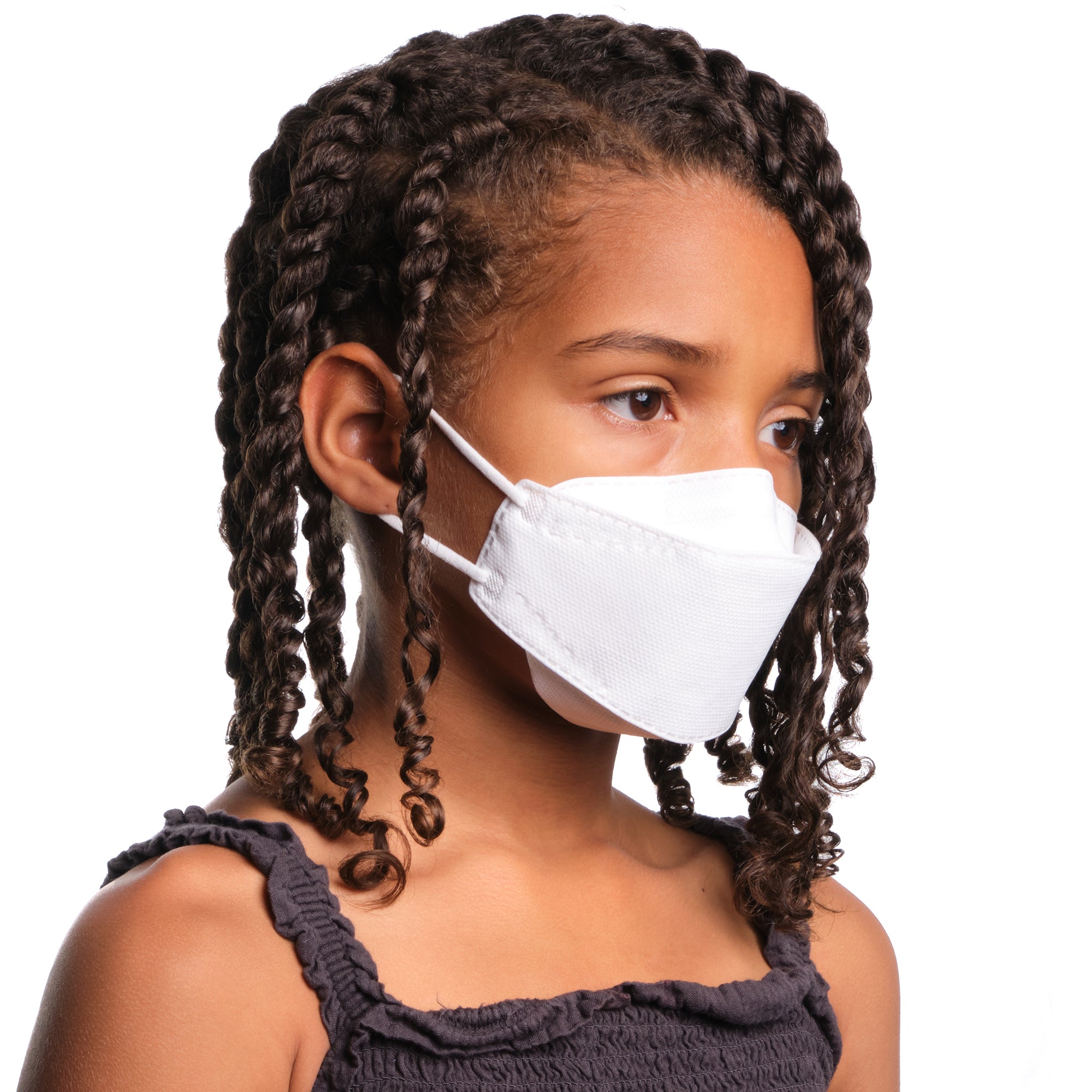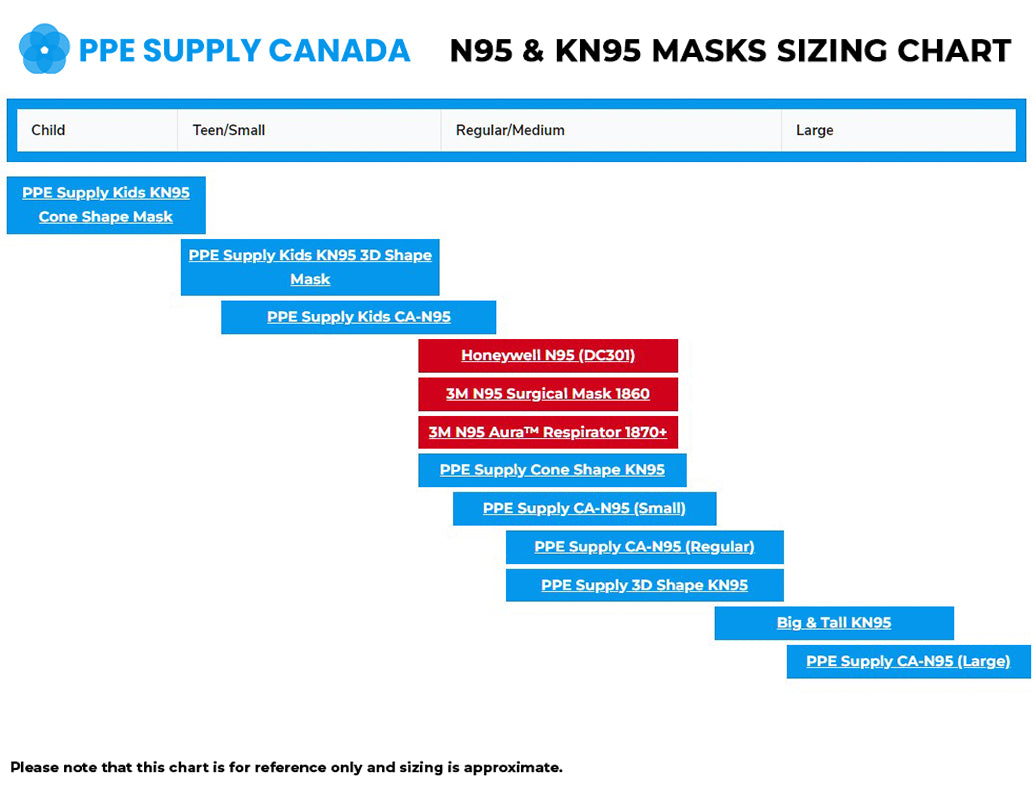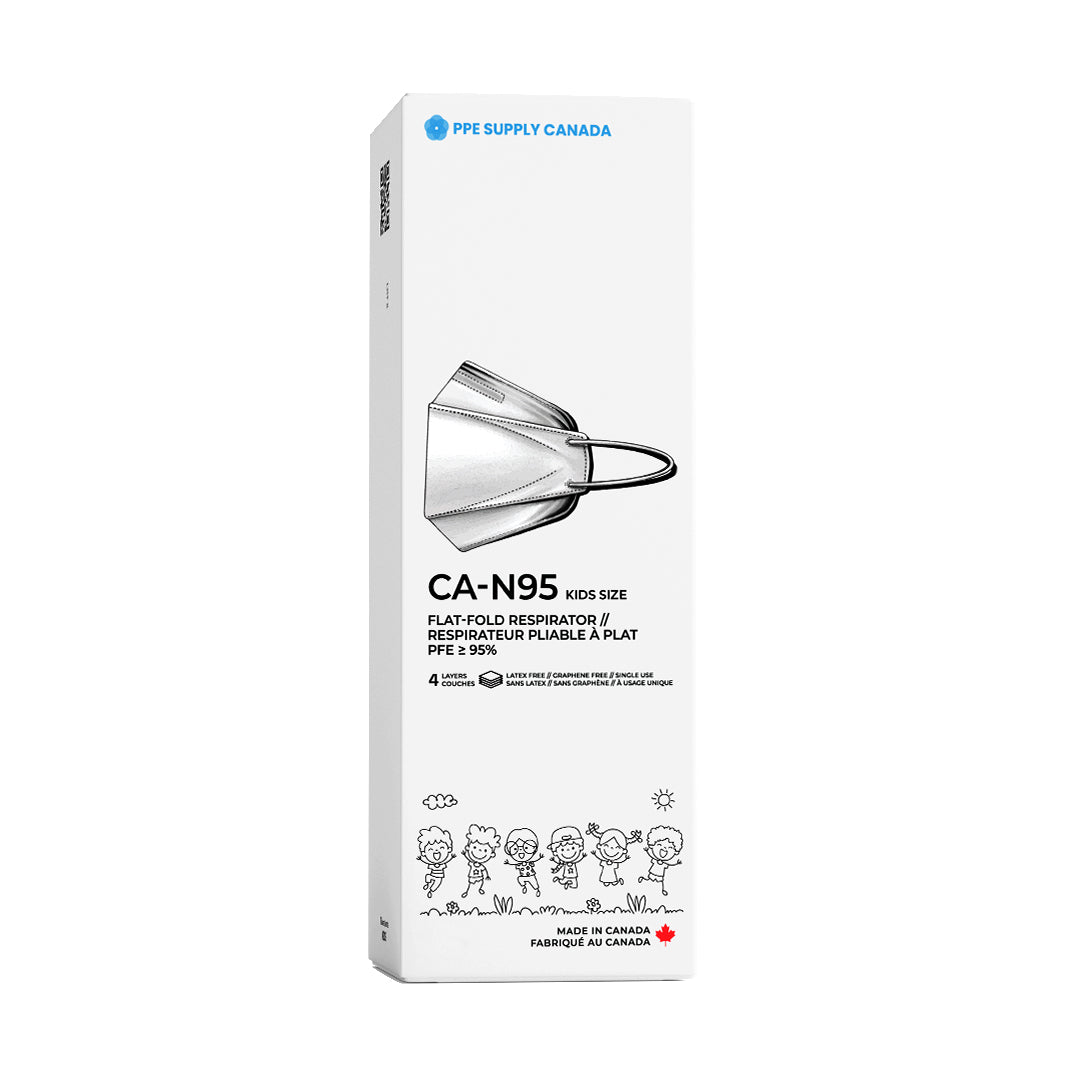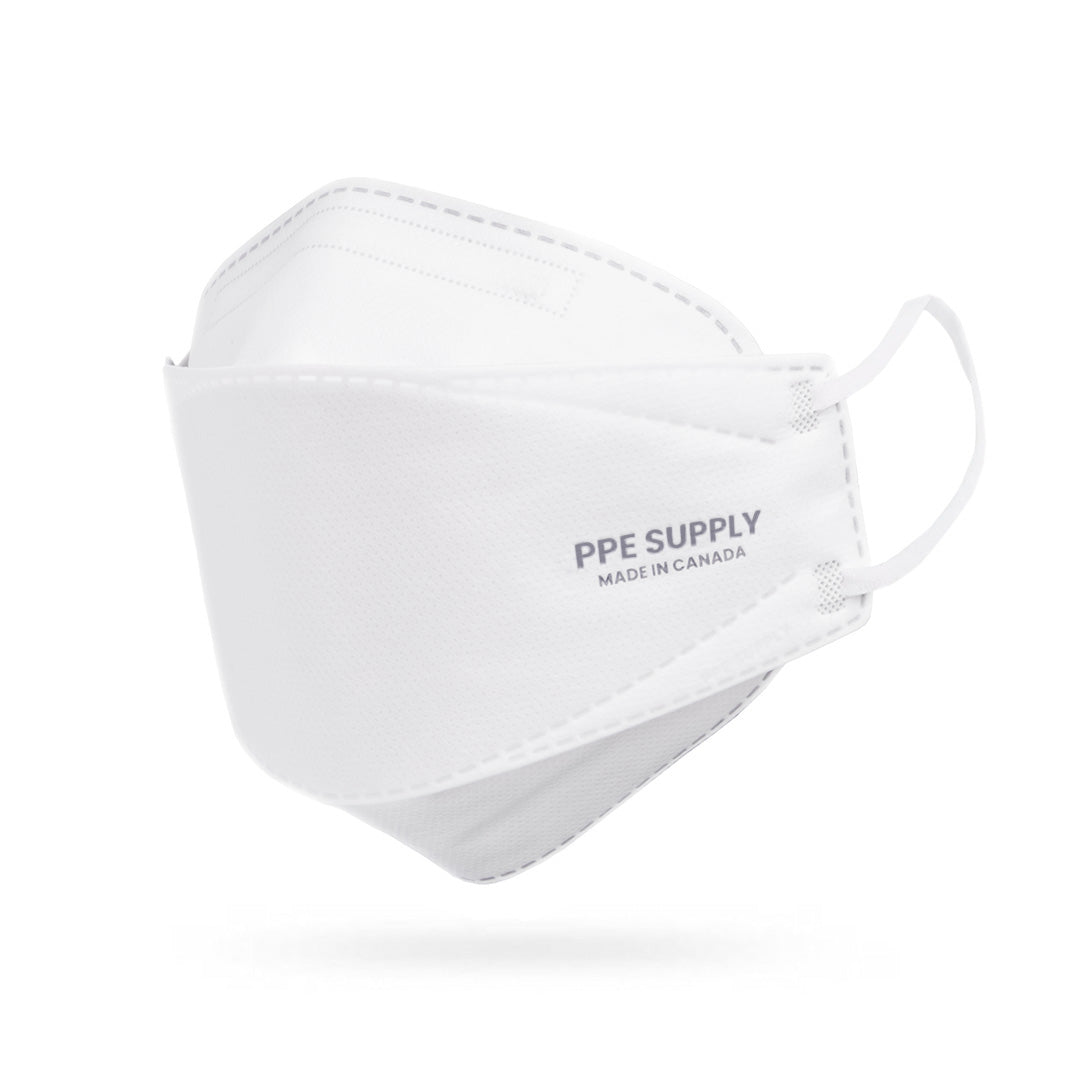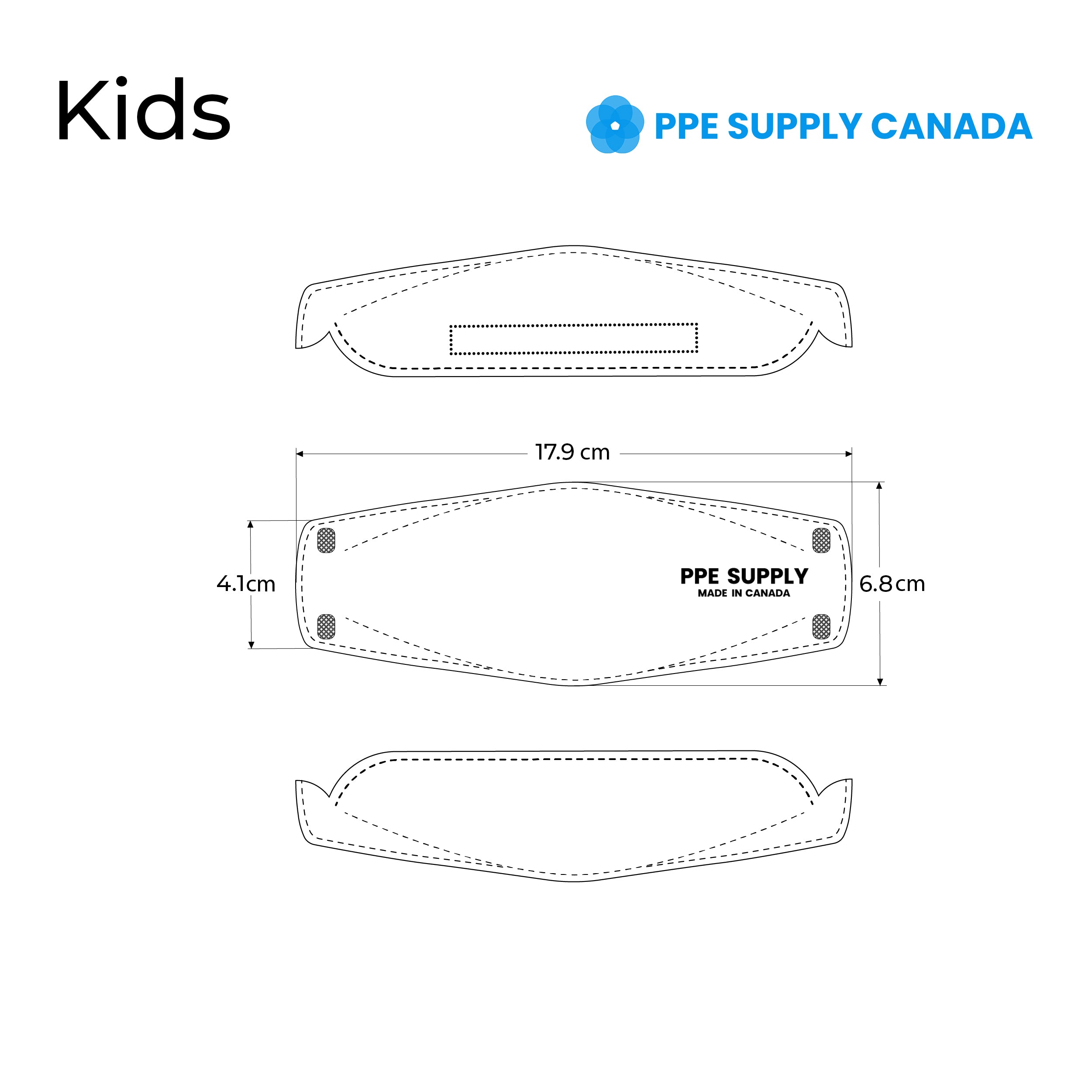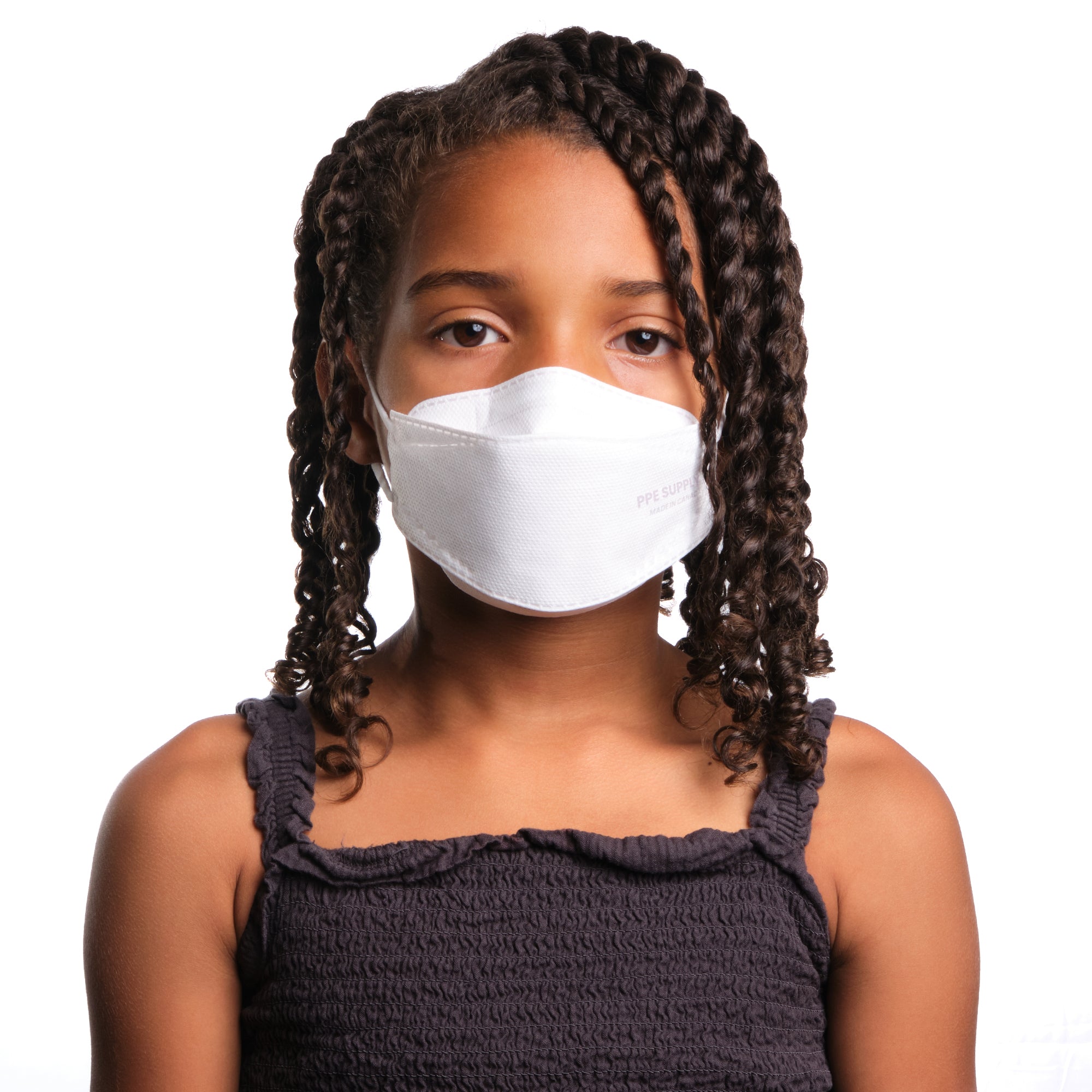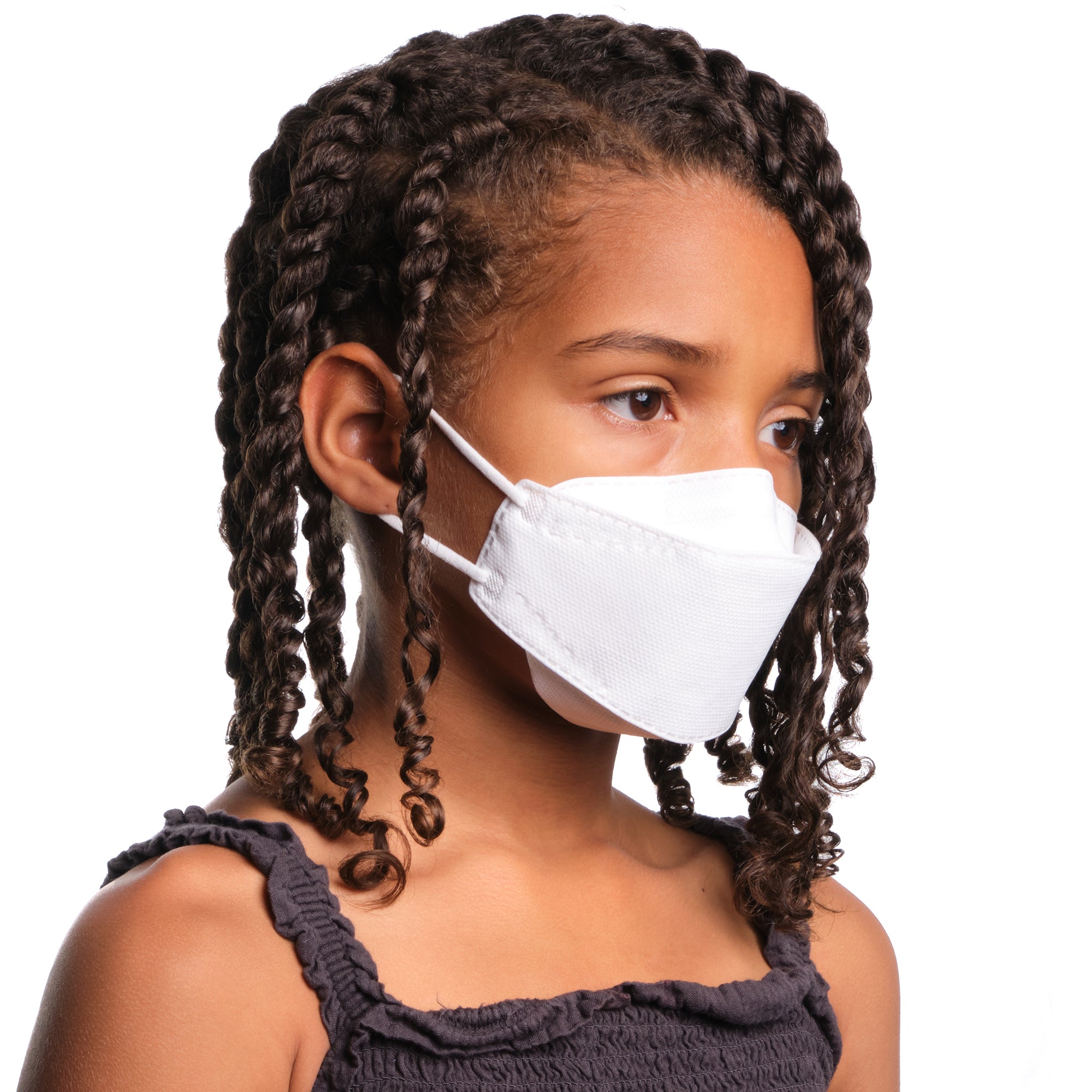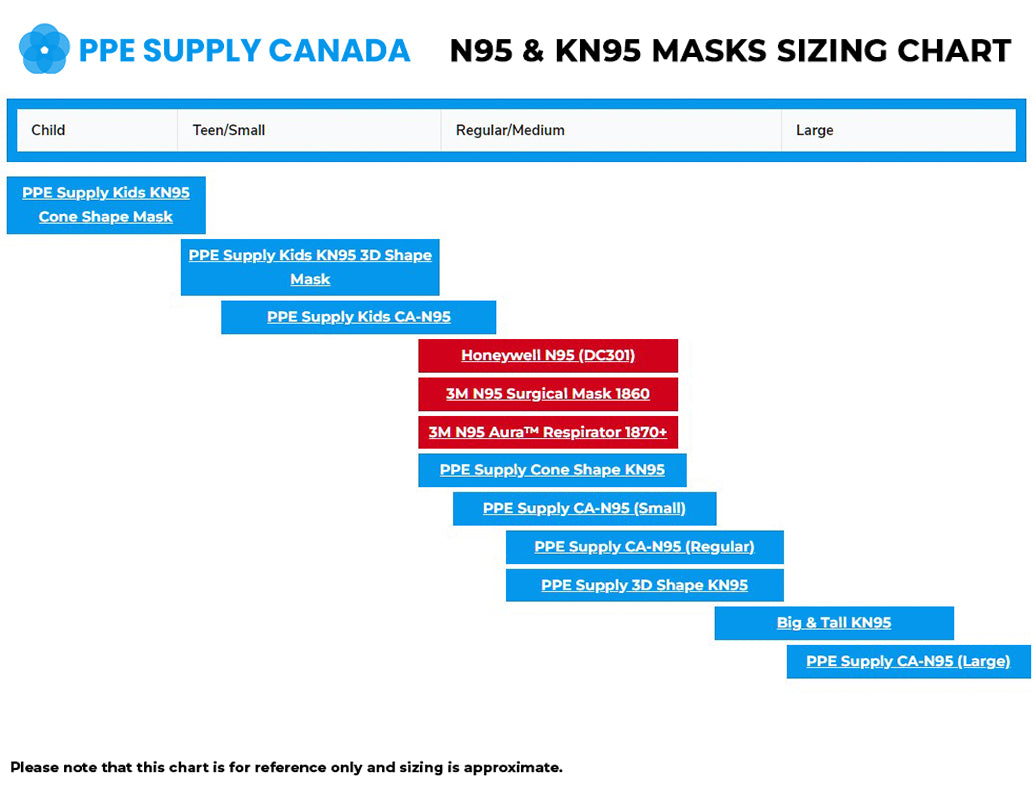 N95 Respirator Face Mask Made in Canada (Kids)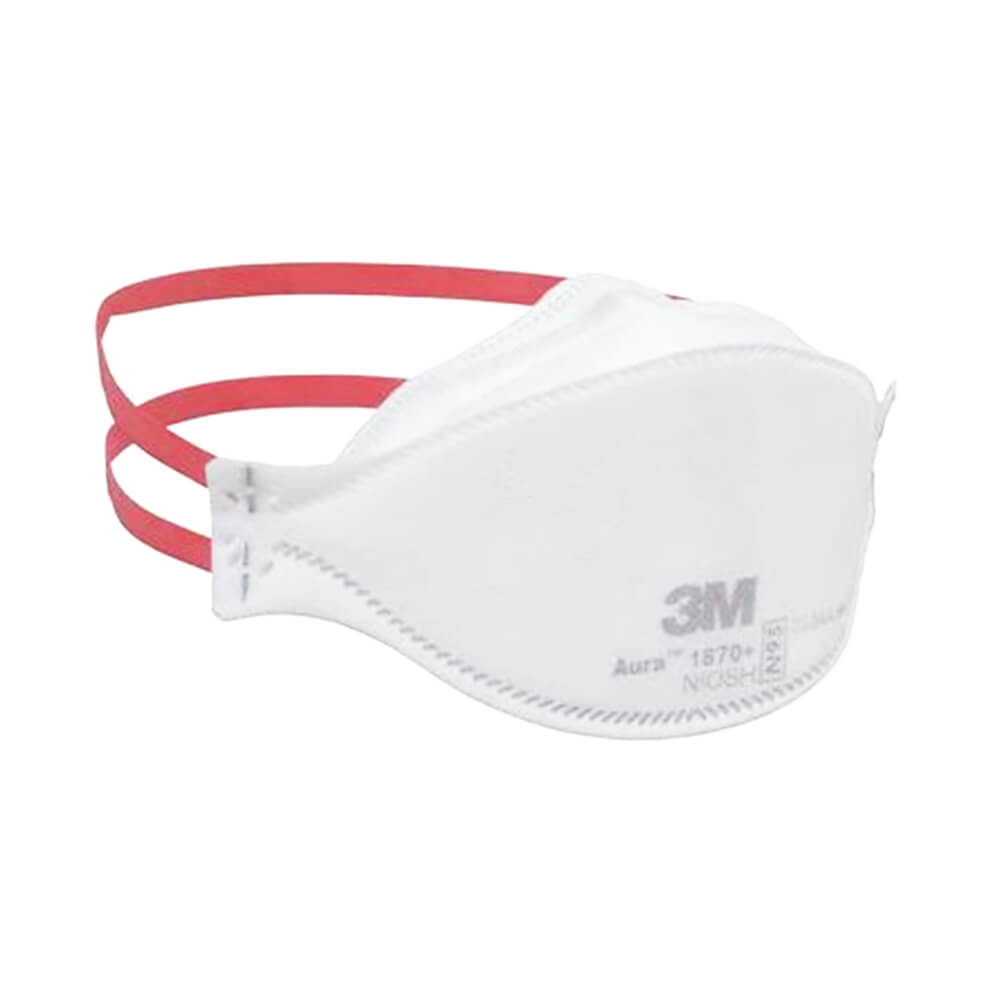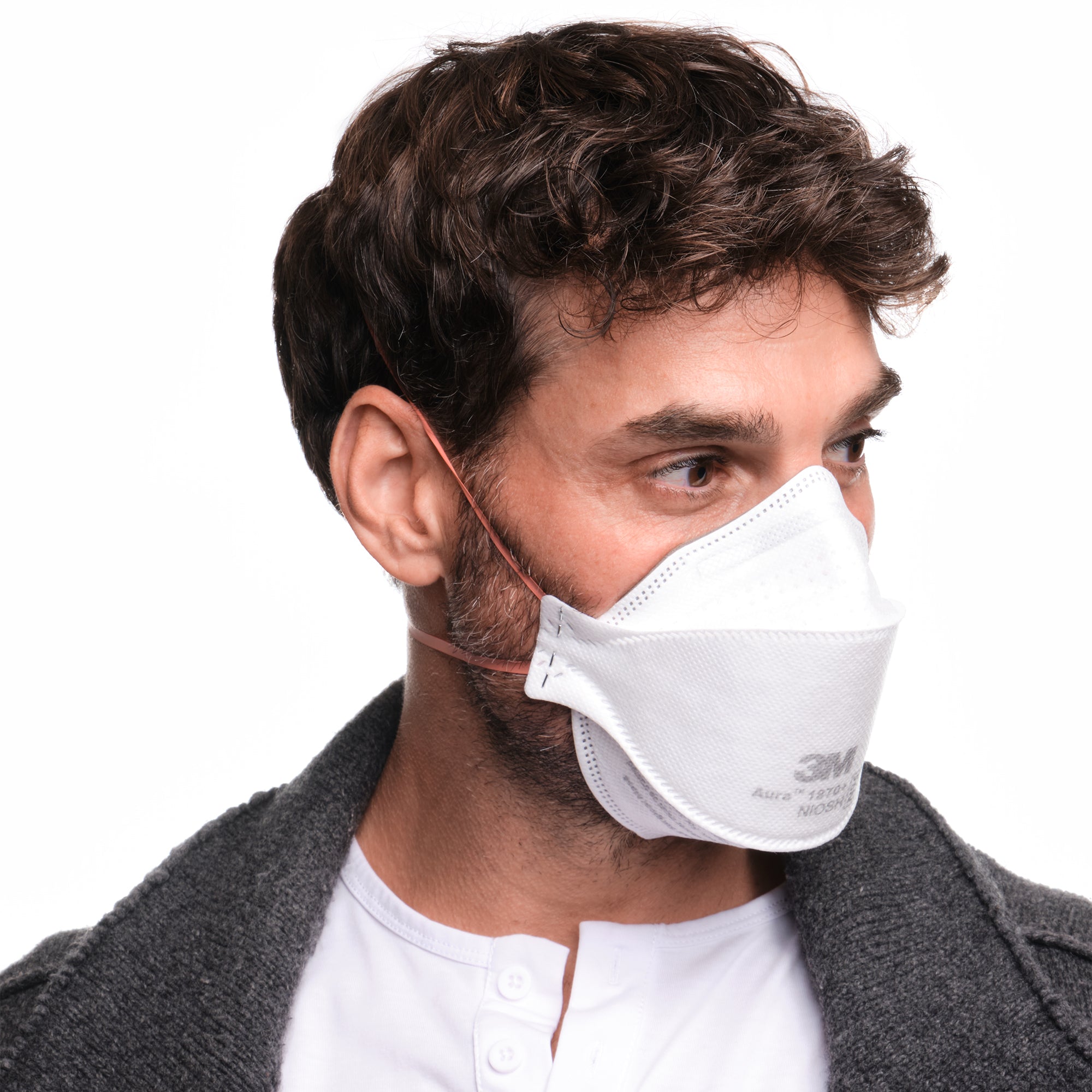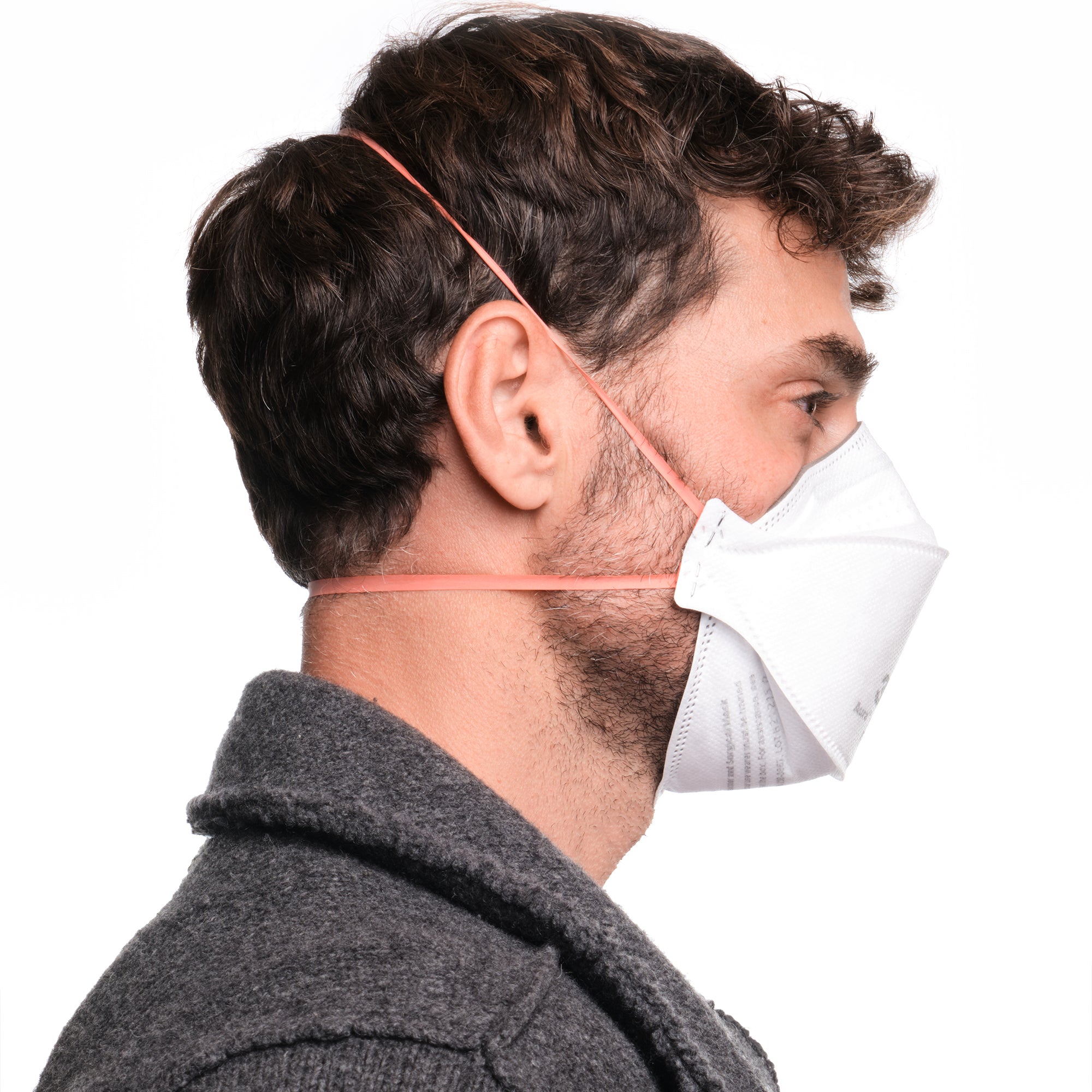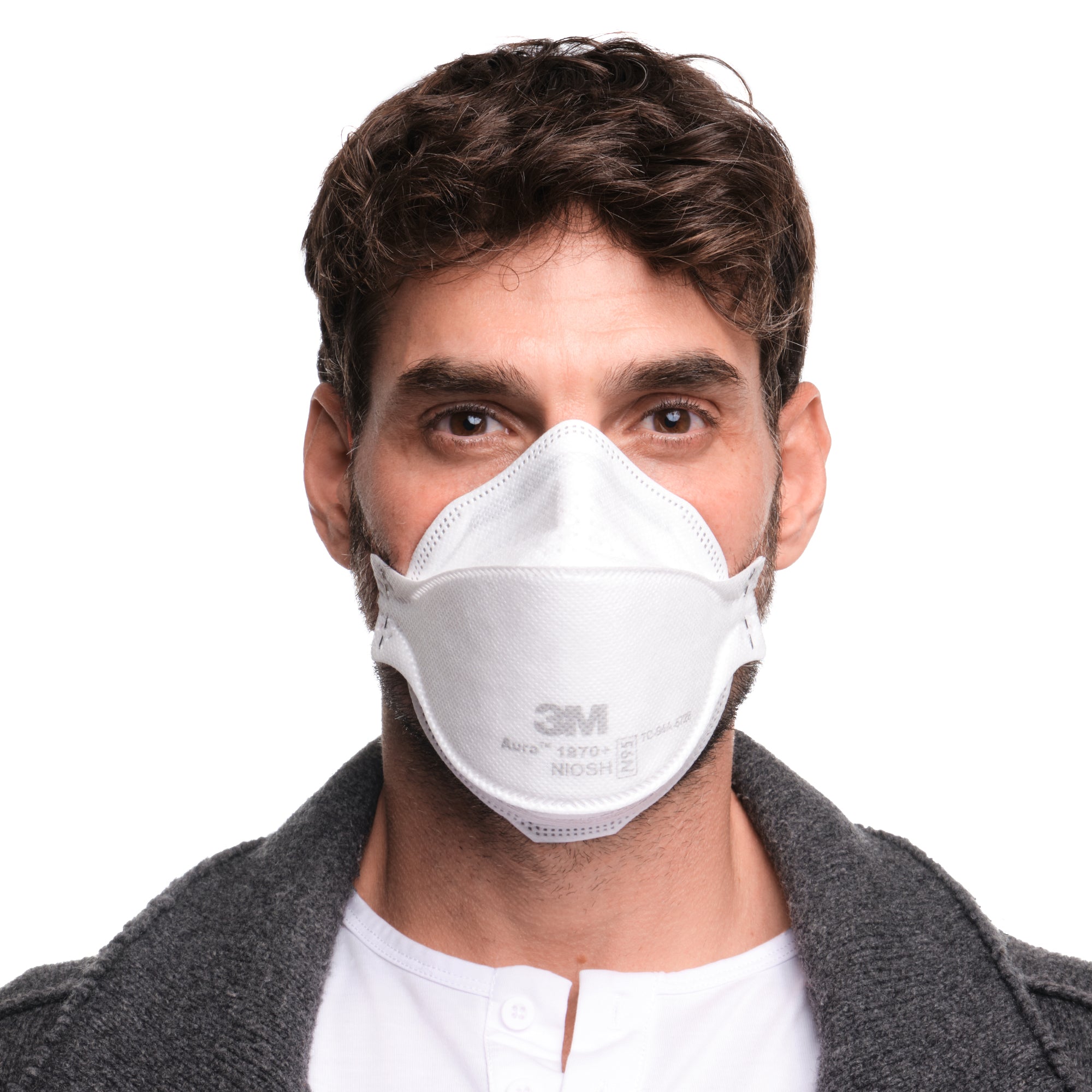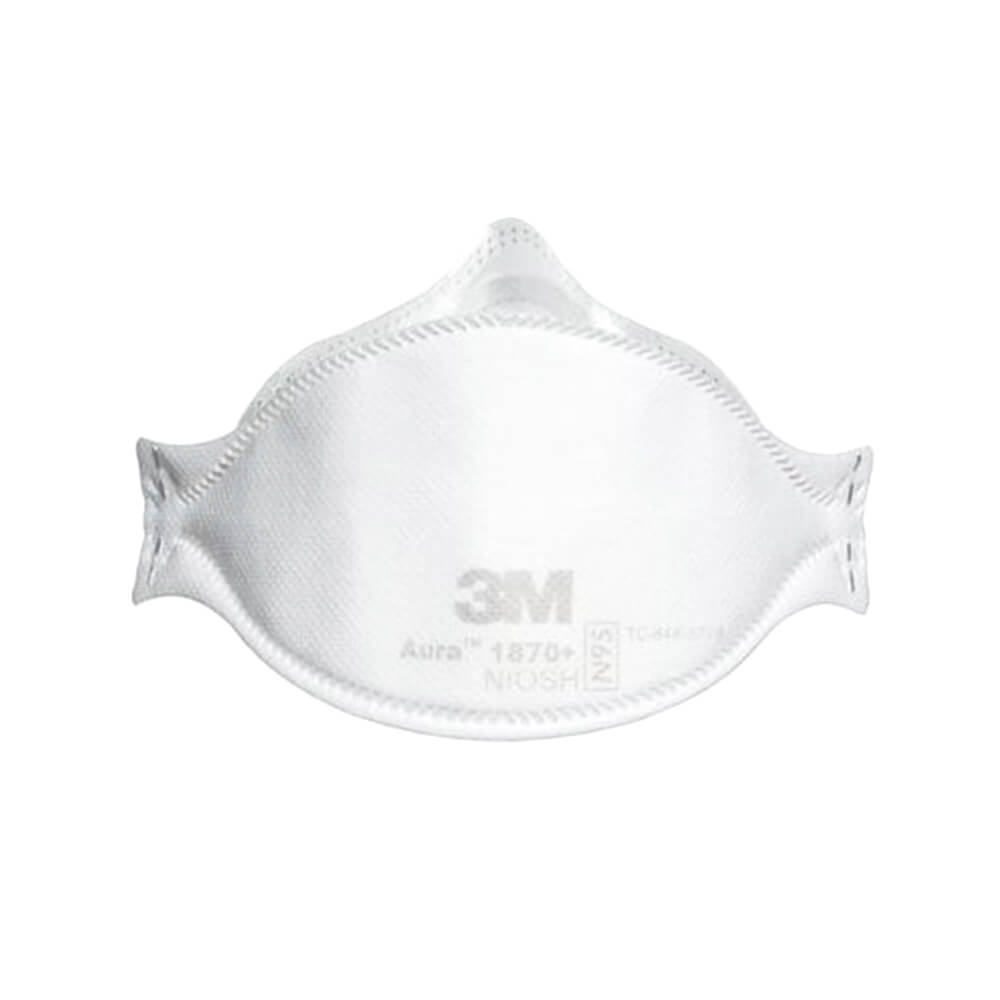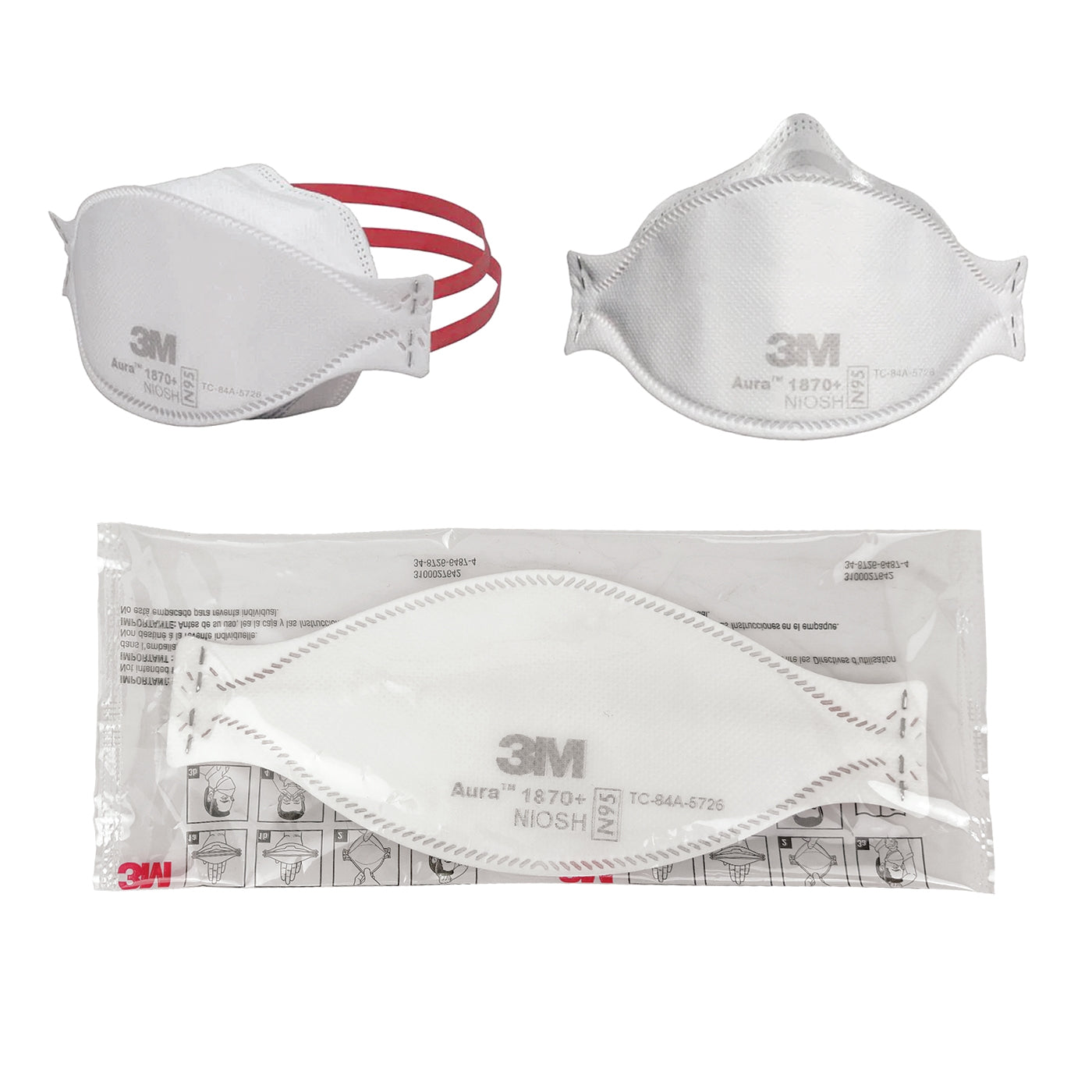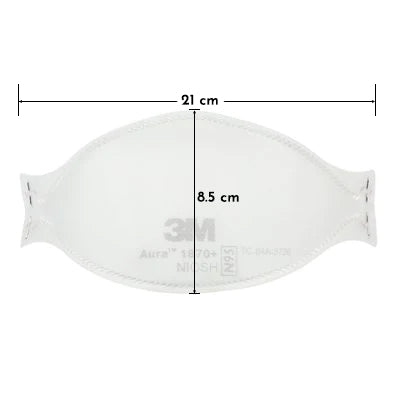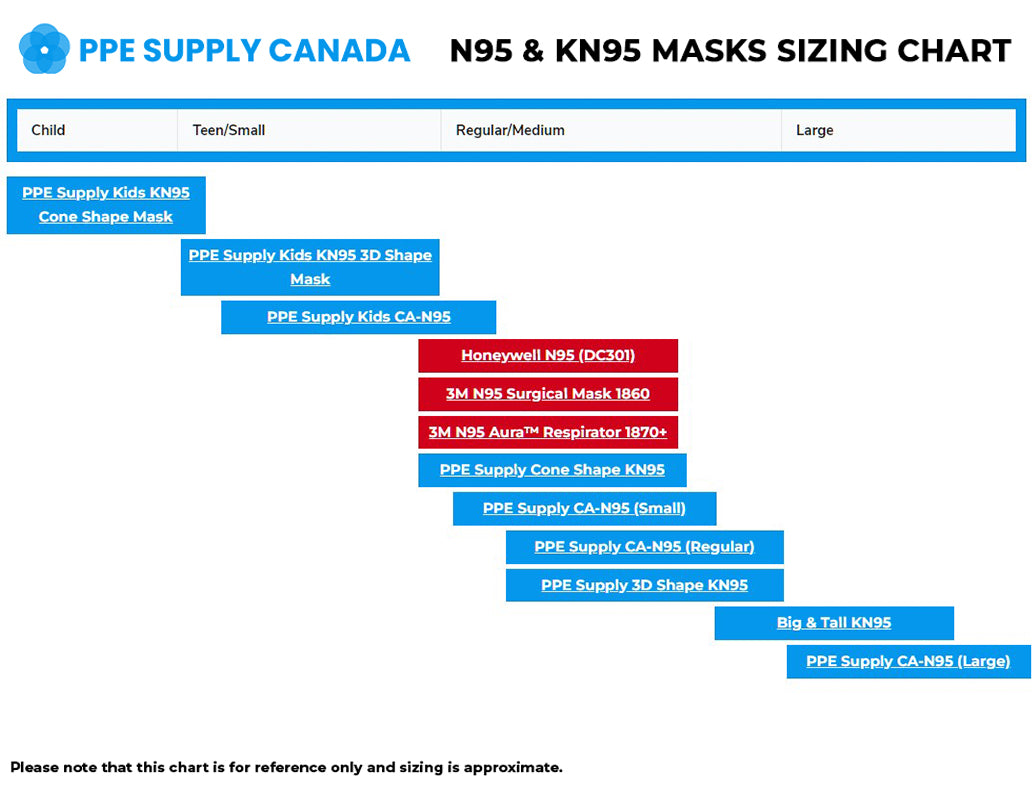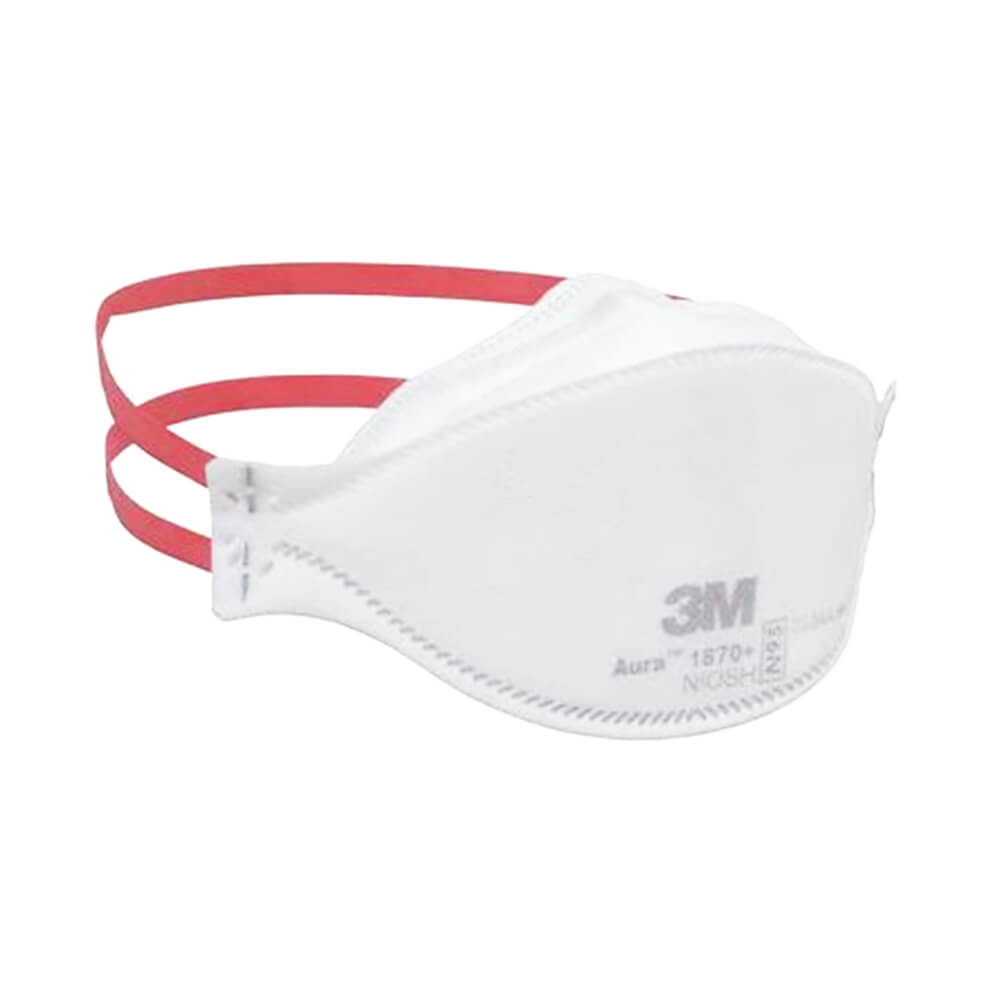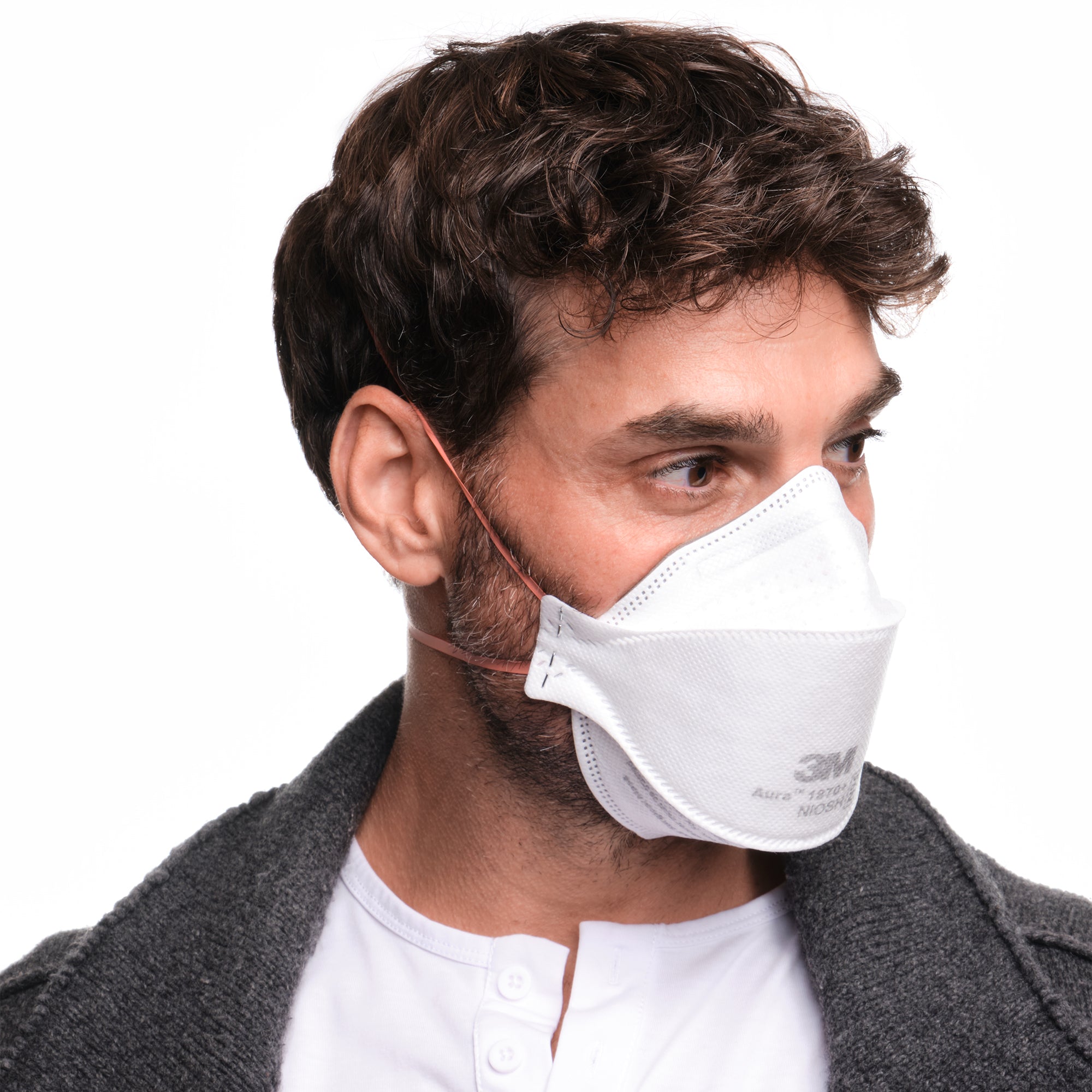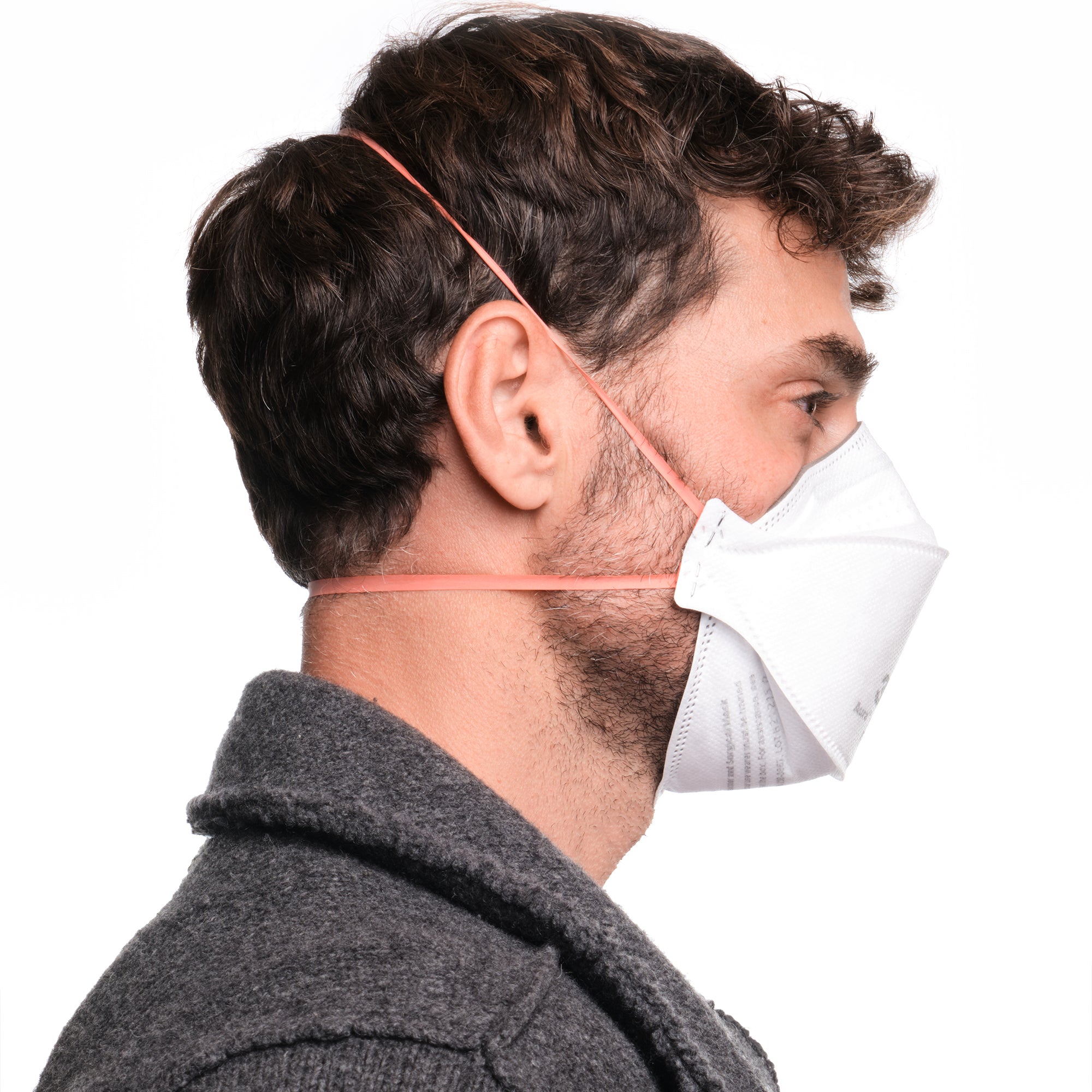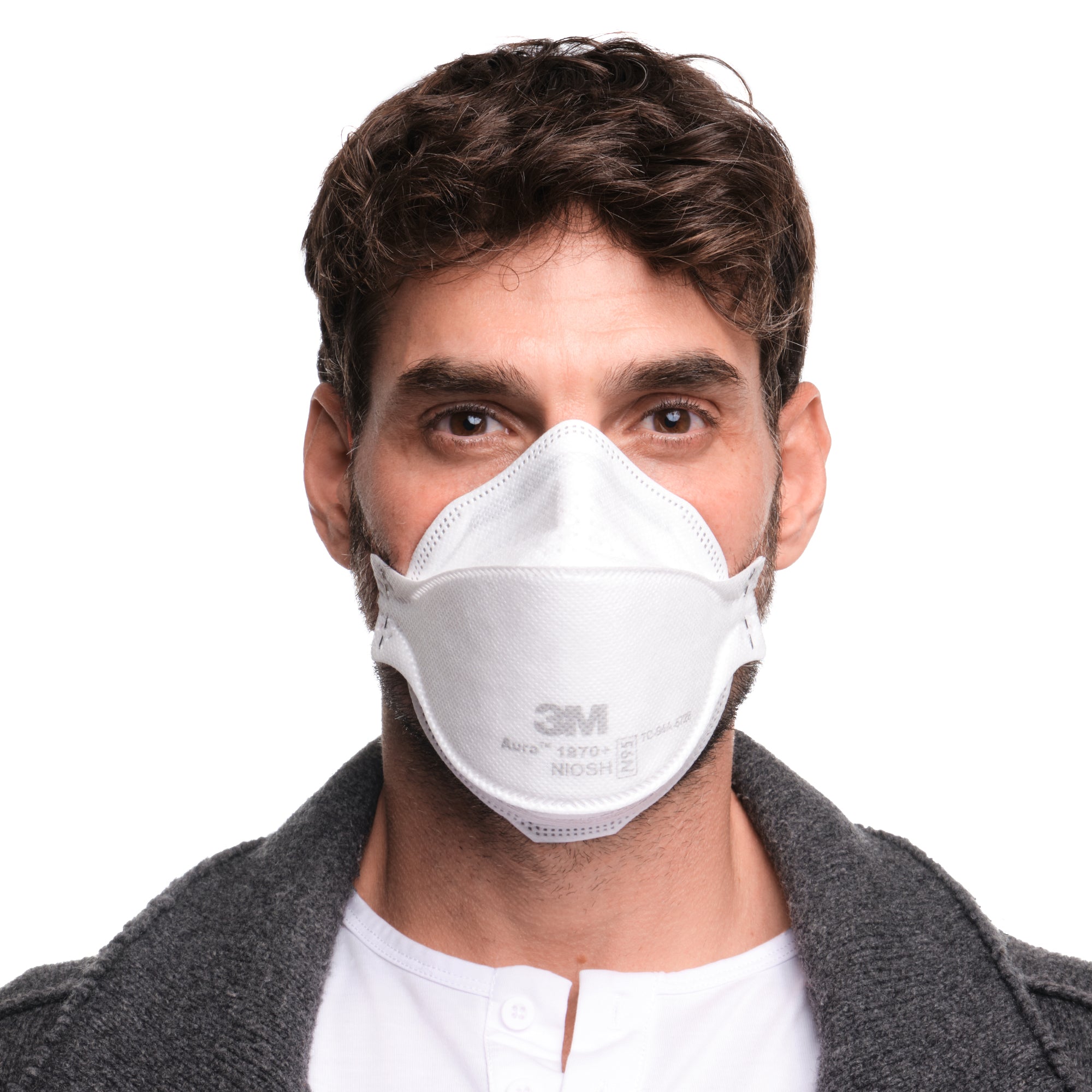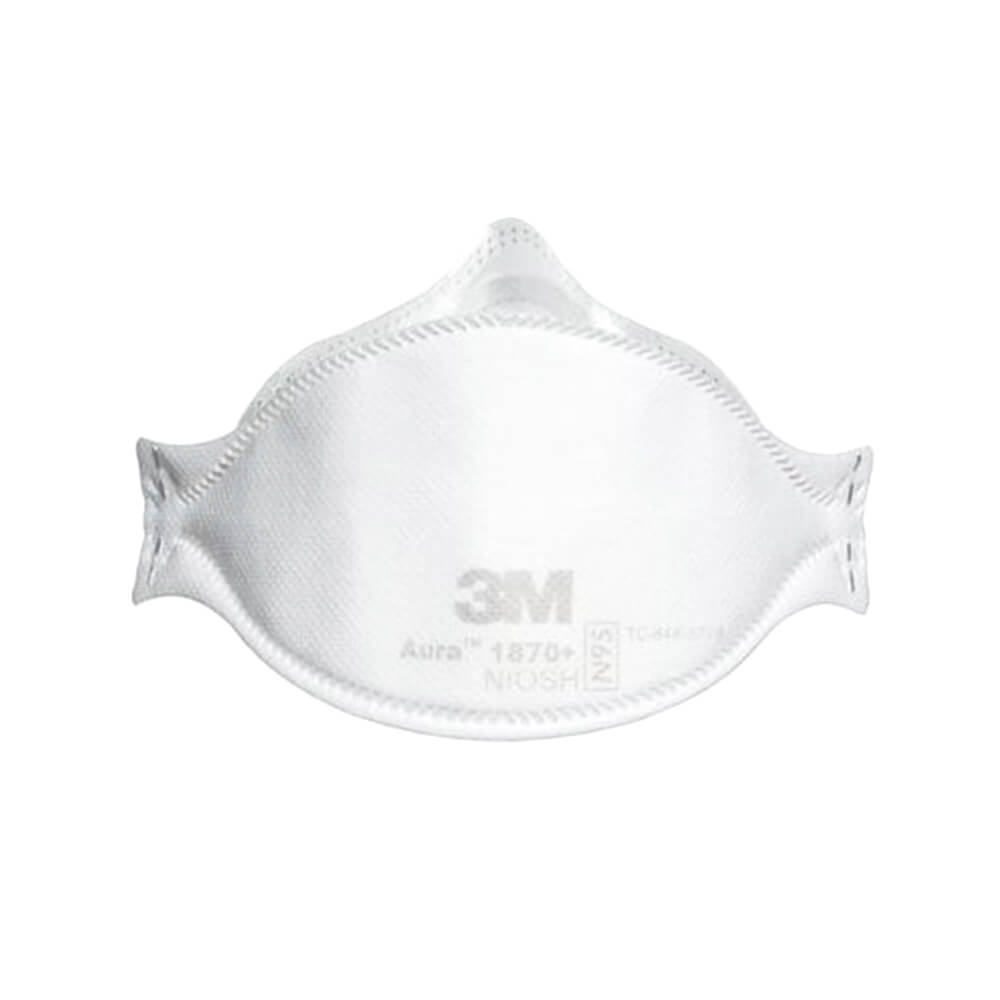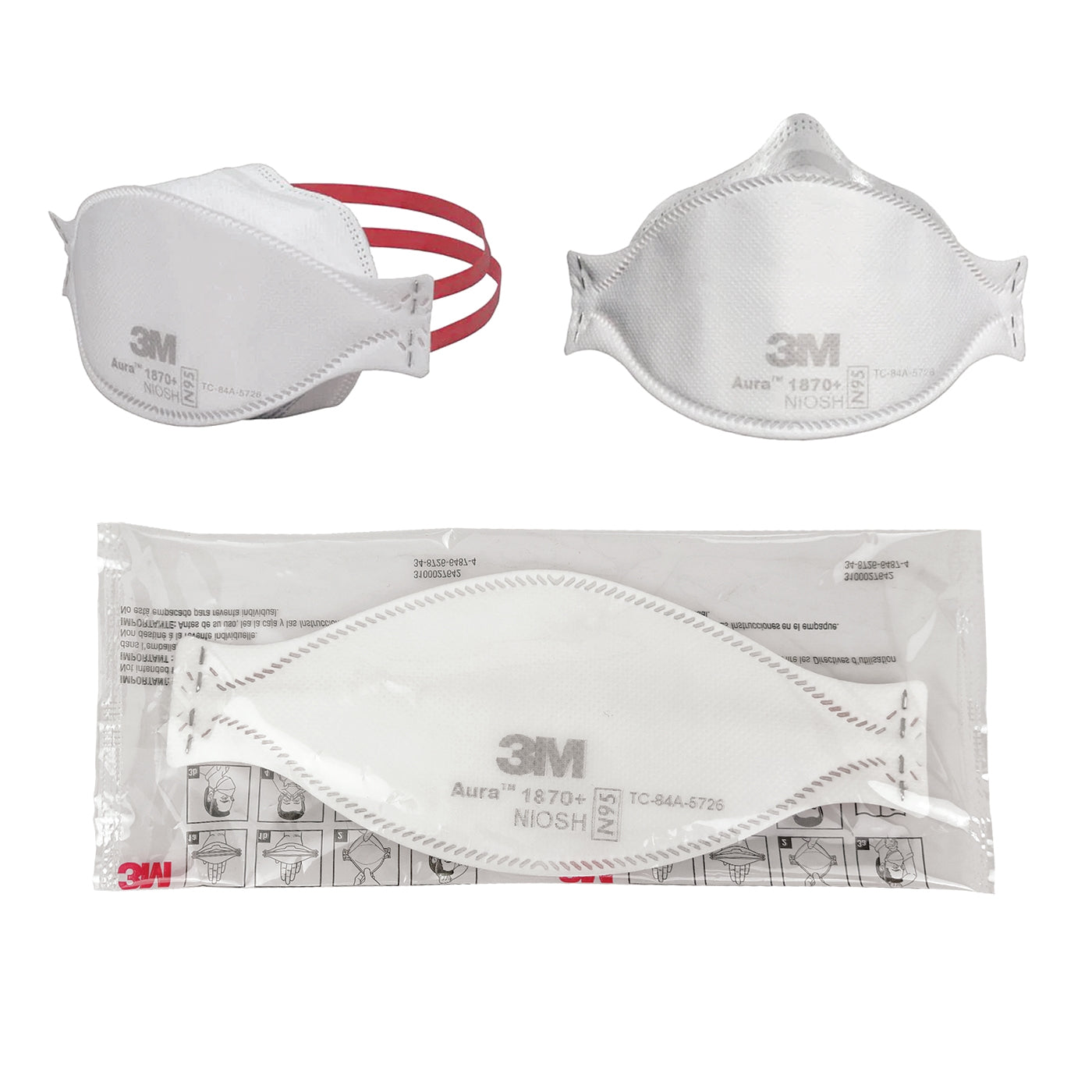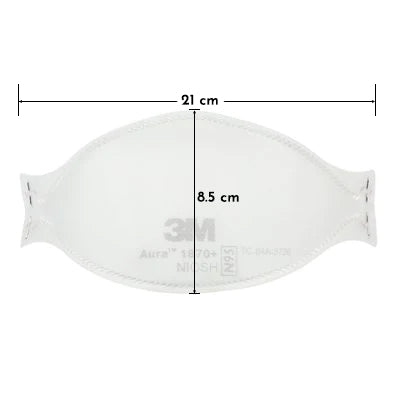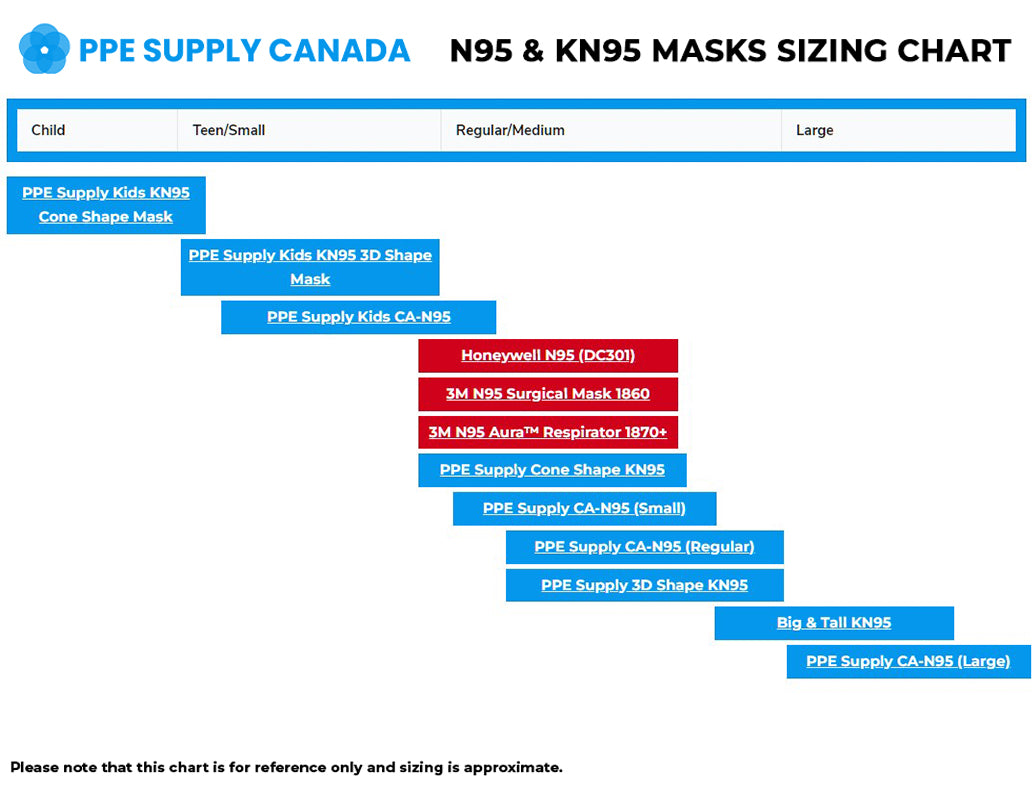 3M N95 Aura™ Respirator and Surgical Mask 1870+ Made in USA (NIOSH)
3M N95 Respirator & Surgical Mask
NIOSH-approved and considered the preferred option for optimal protection. Soft materials and innovative construction offer long hours of wear. Fluid resistant and able to protect the wearer from splash and splatter, the 3M N95 Respirator & Surgical Masks are approved by the FDA to be used as a surgical mask. While also approved as a high-performing respirator, it is equipped with 3M proprietary filter media that promotes high levels of breathability while trapping potentially infectious aerosols. An adjustable nose bridge piece accompanied by soft foam allows for a tight facial seal.

The 3M N95 Respirator & Surgical Masks are made in Canada in their newly-expanded Brockville, Ontario facility. When you purchase 3M, you're purchasing a reliable product made right here at home! Shop local, support Canadians.
Made In Canada Medical Masks
Our ASTM Level 3 Masks are trusted by many for protection in various environments. Composed with soft materials and flexible, reliable ear loops that offer long-lasting comfort, these masks are all you'll need to stay protected while carrying out everyday activities. An integrated nose clip allows the wearer to personalize their fit and create a tight facial seal.

Available in blue, black and pink for adults as well as pink and blue for children!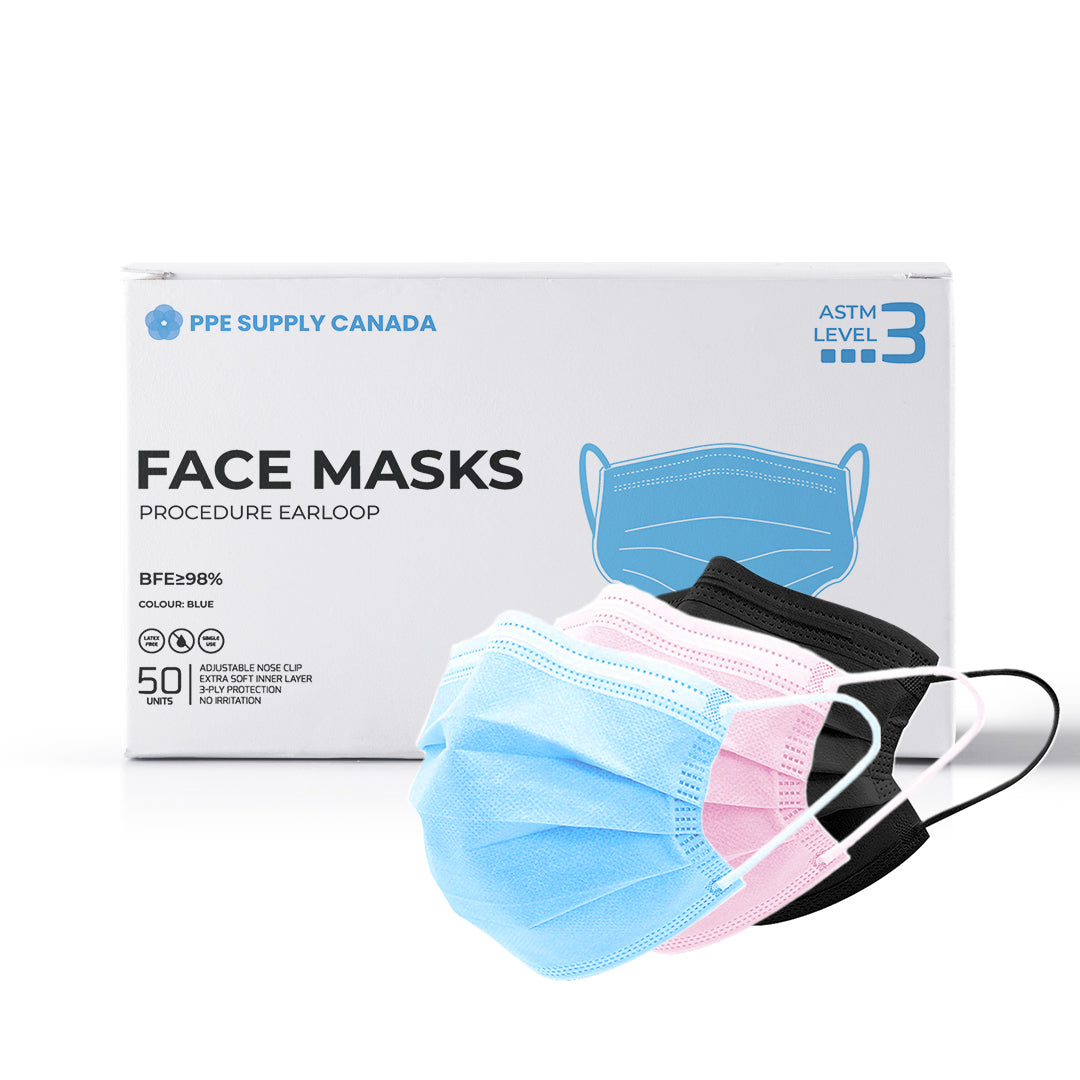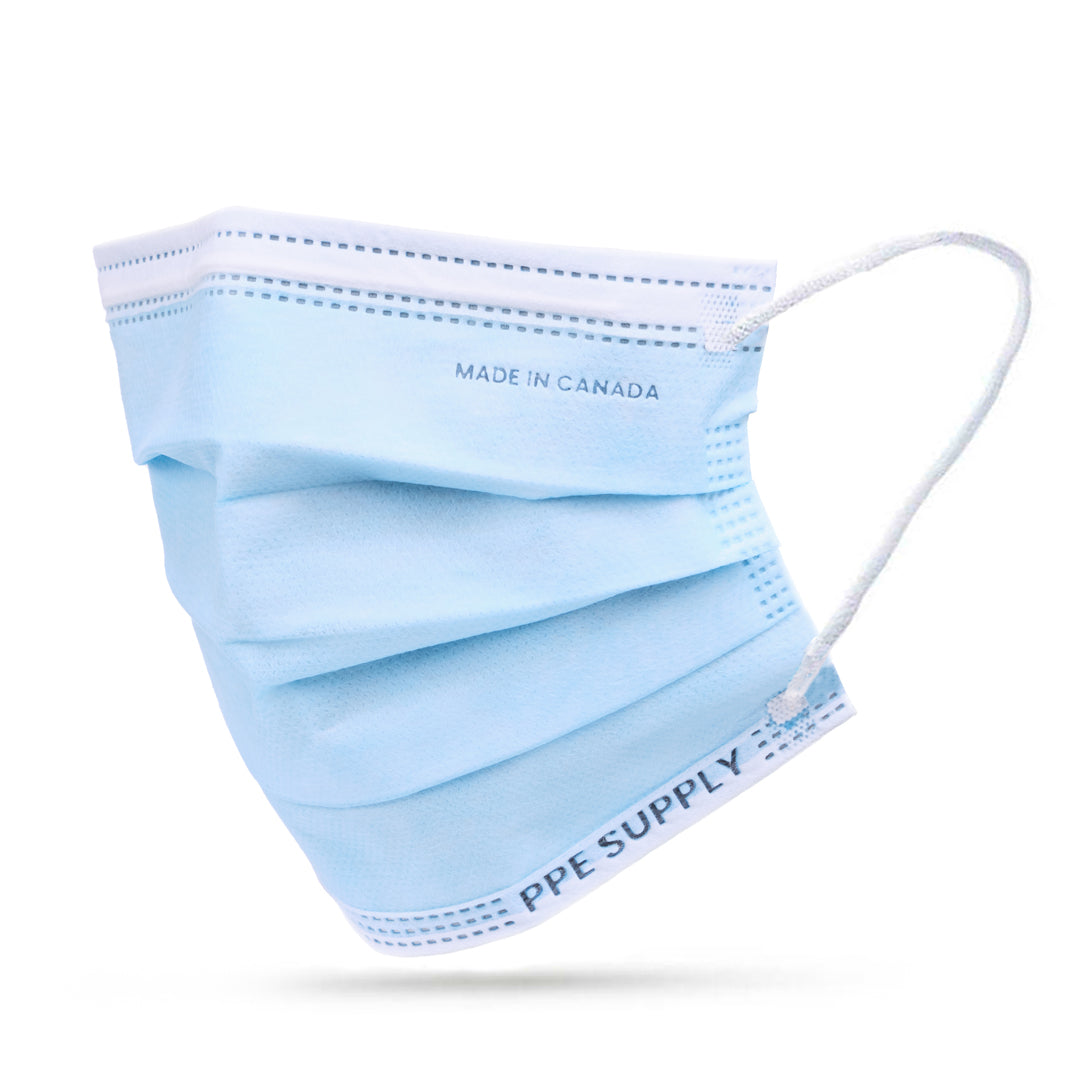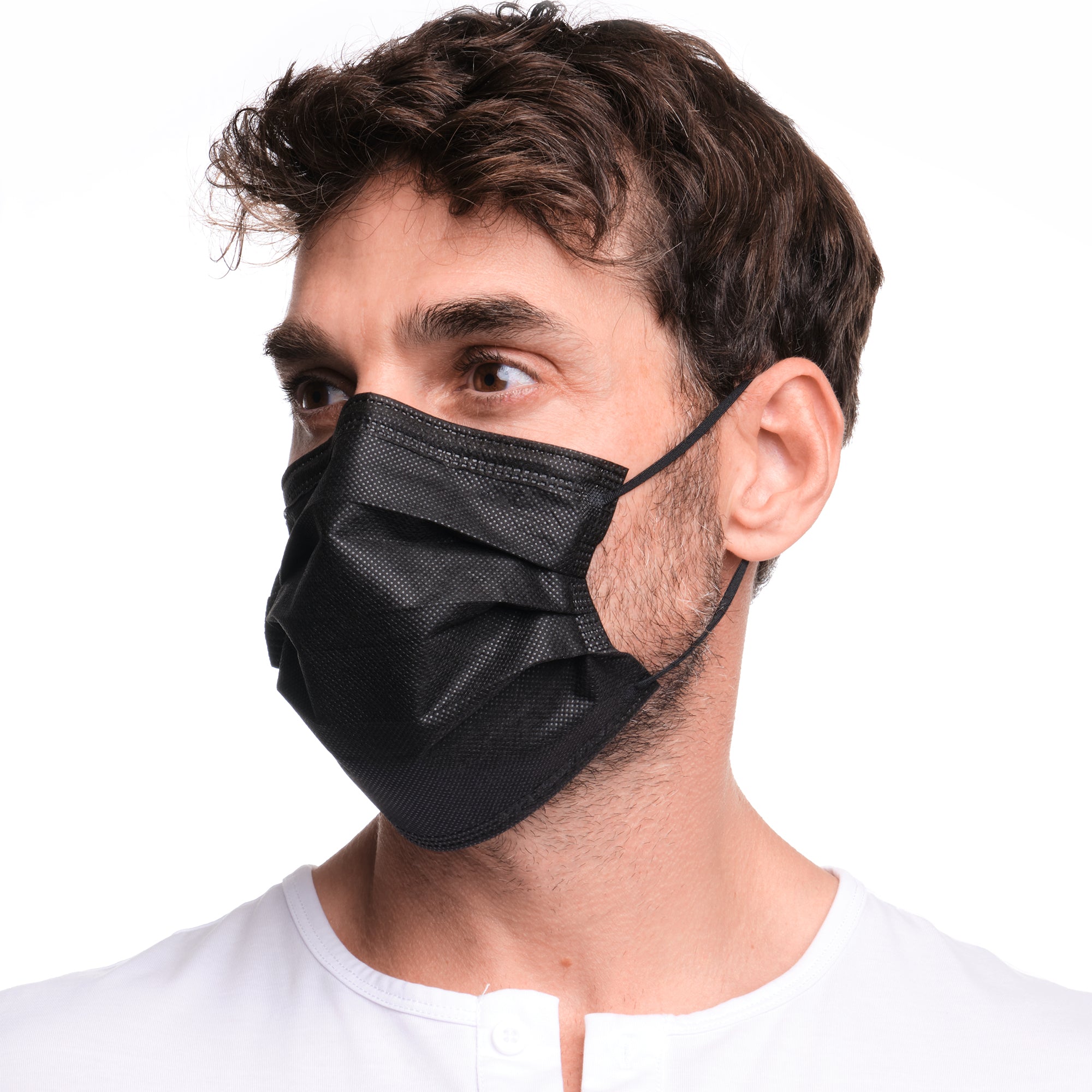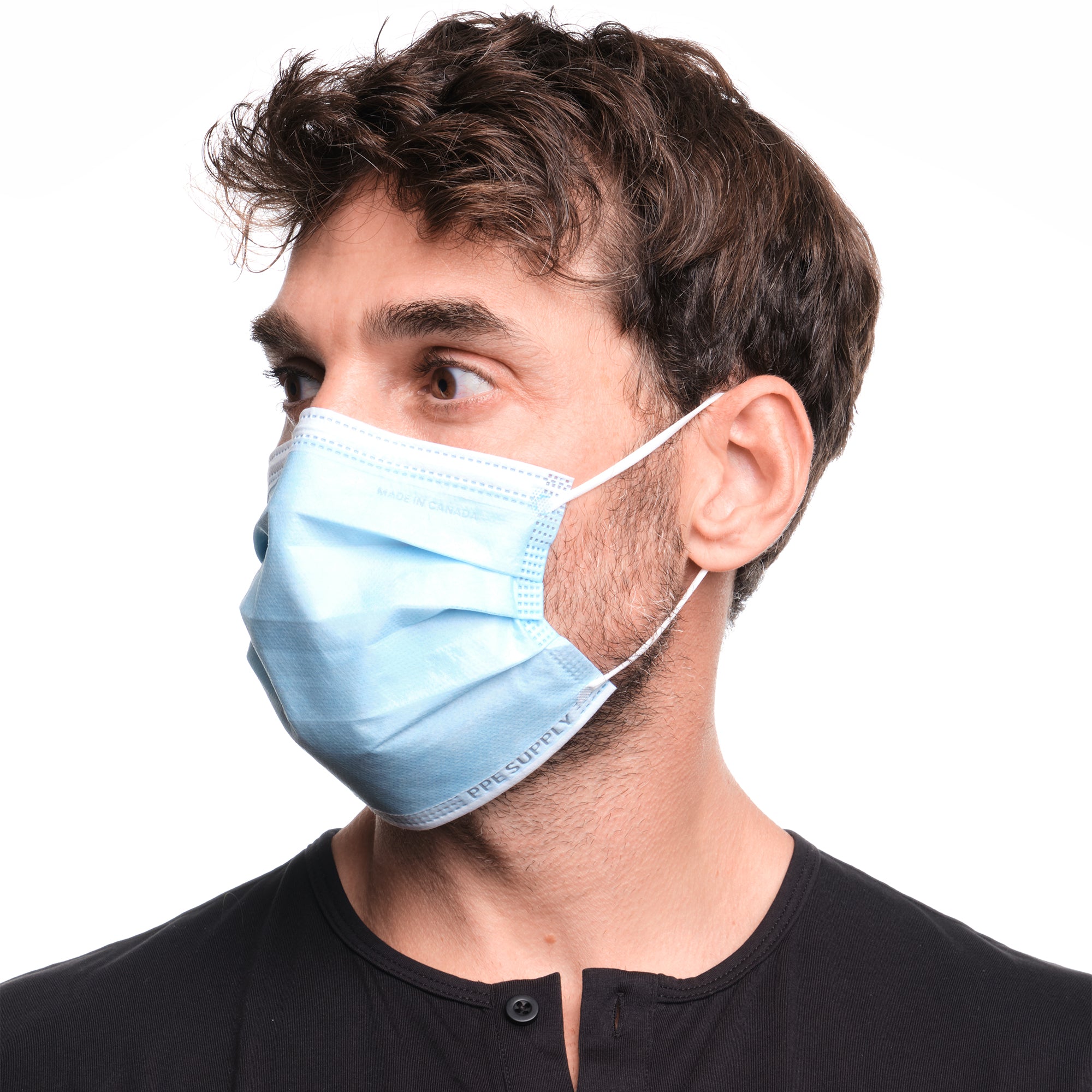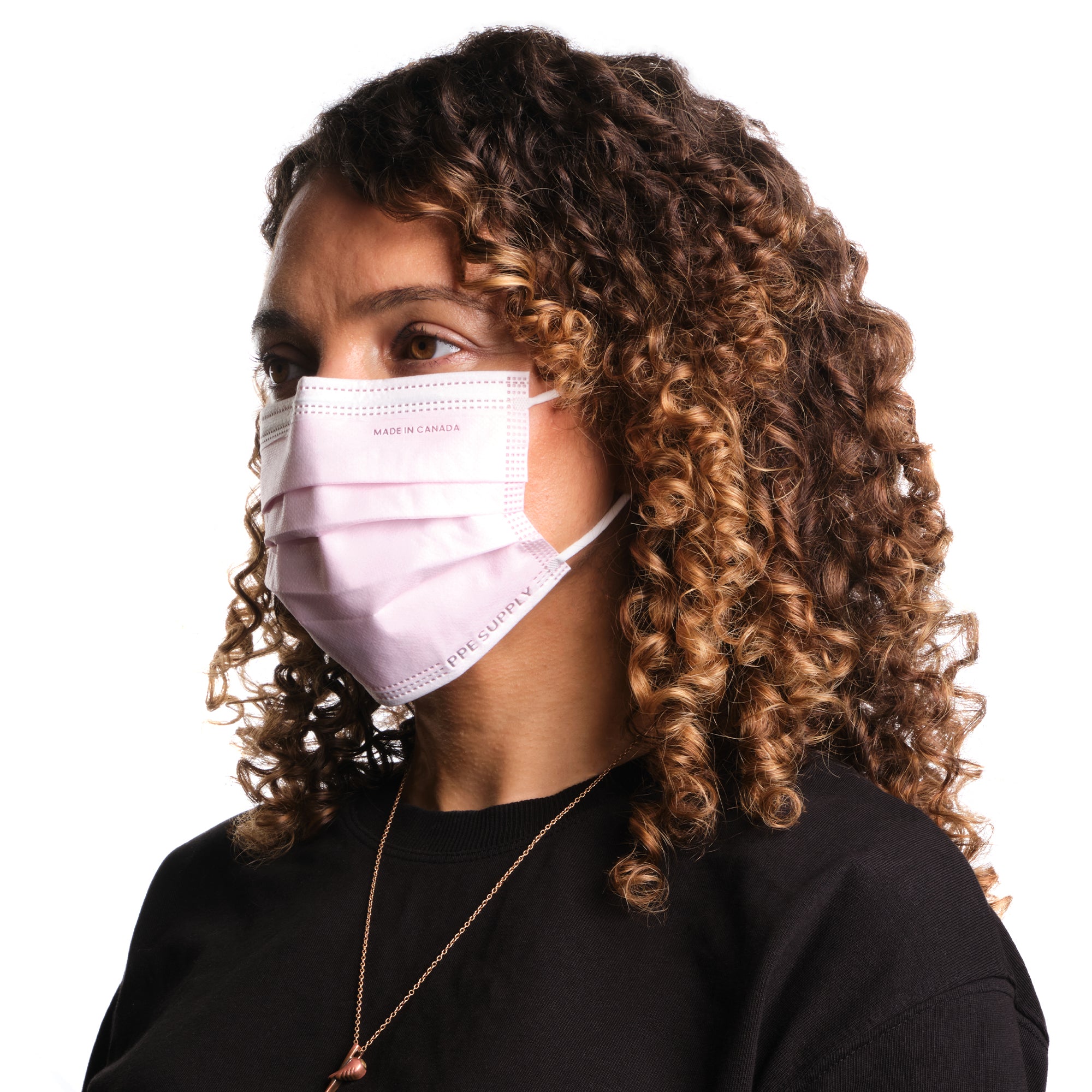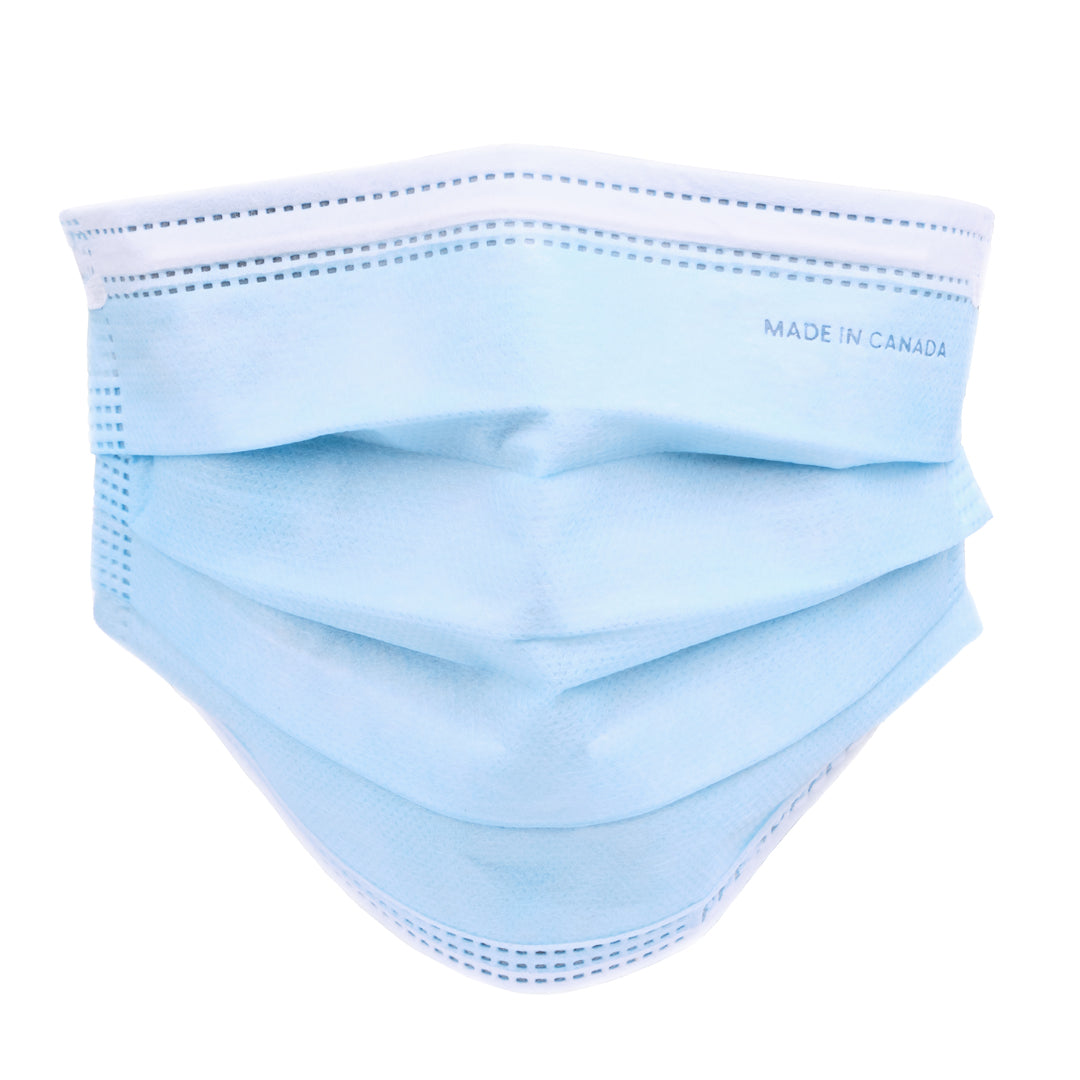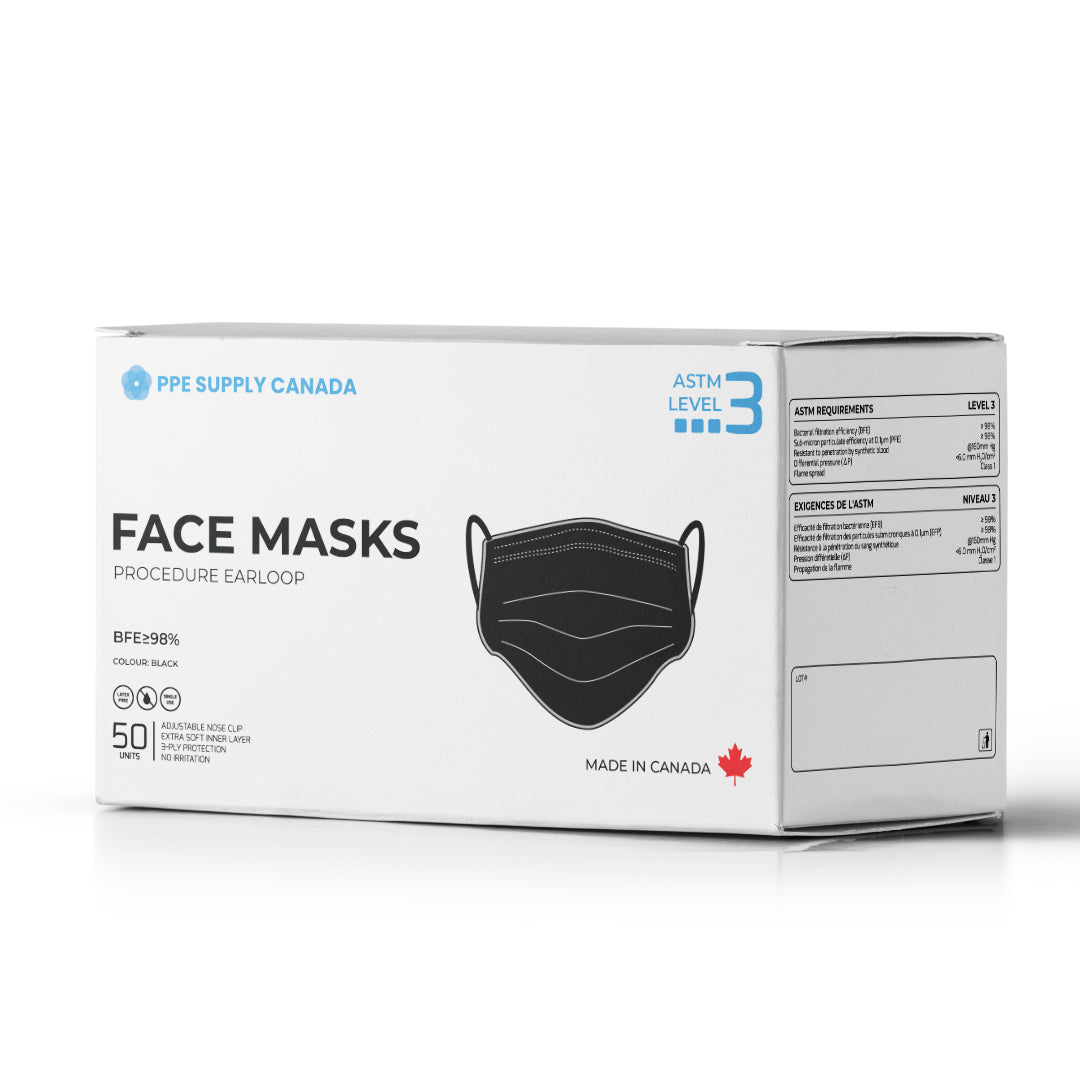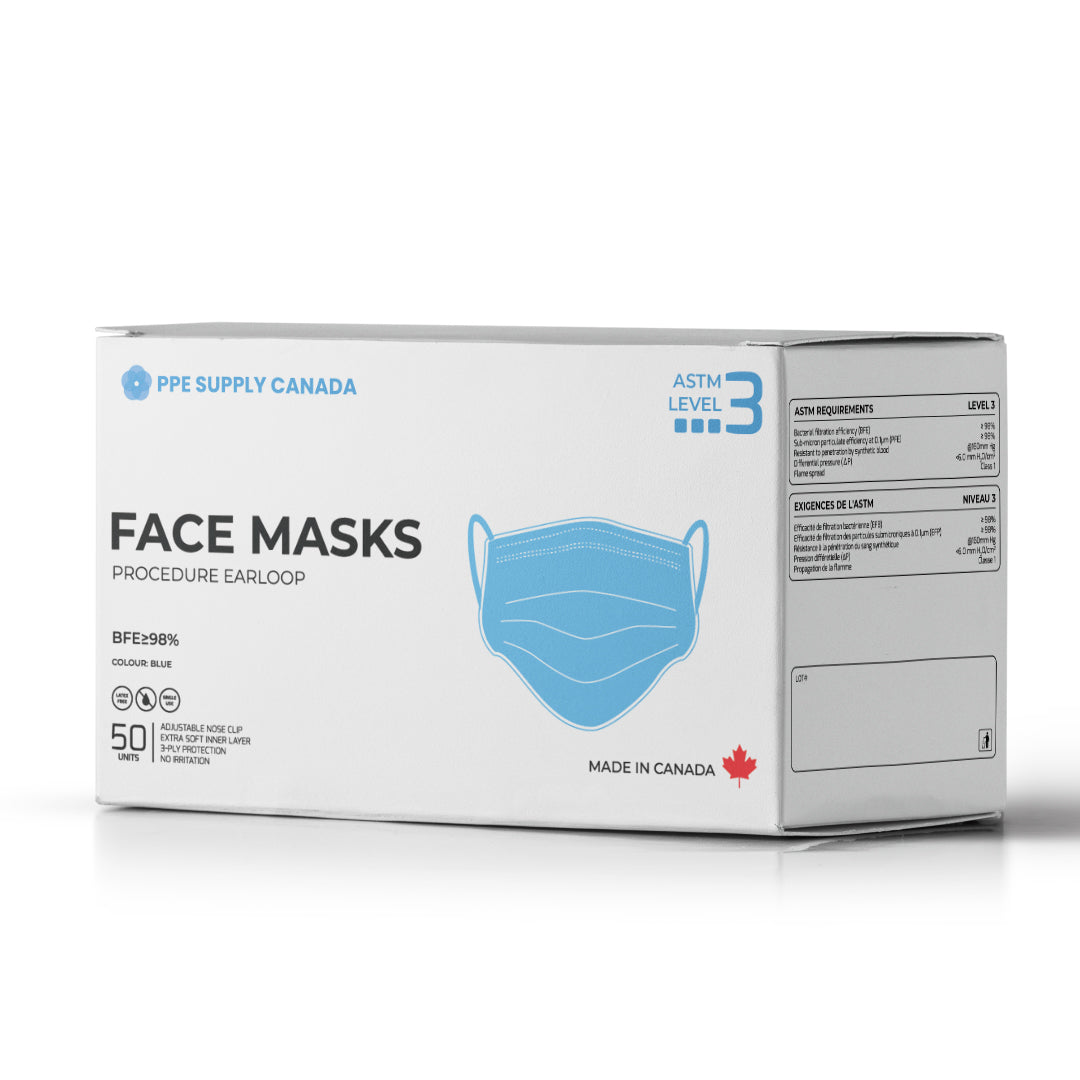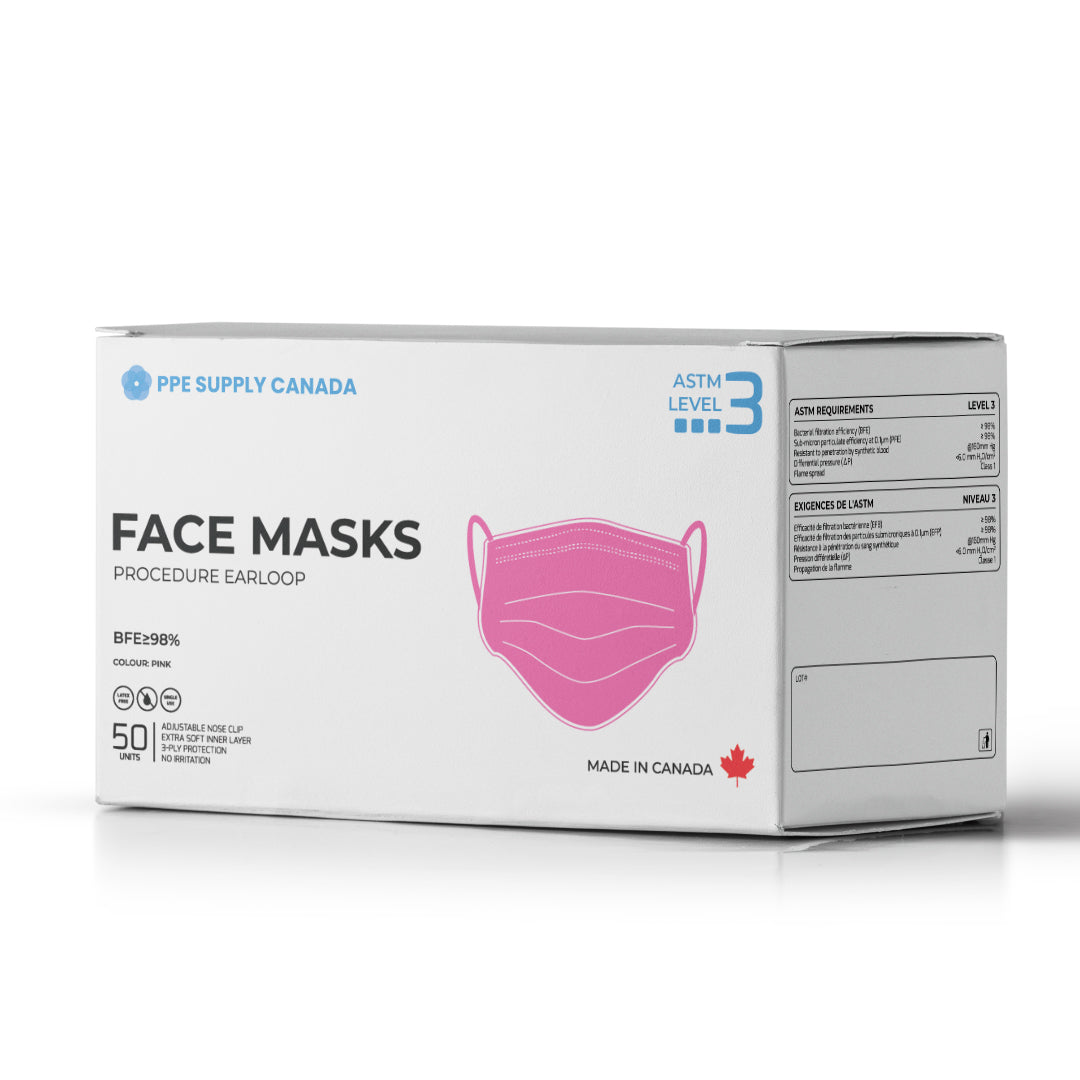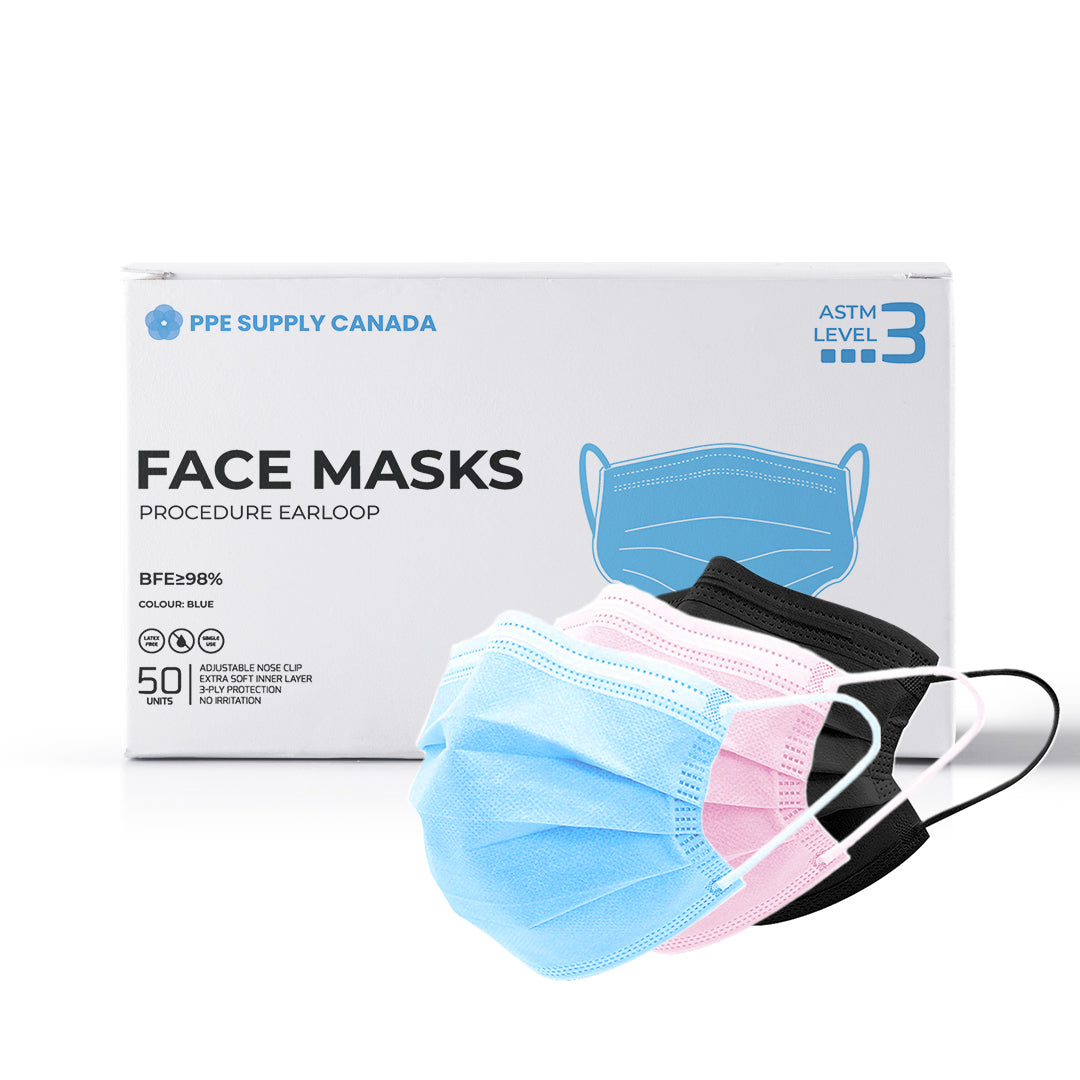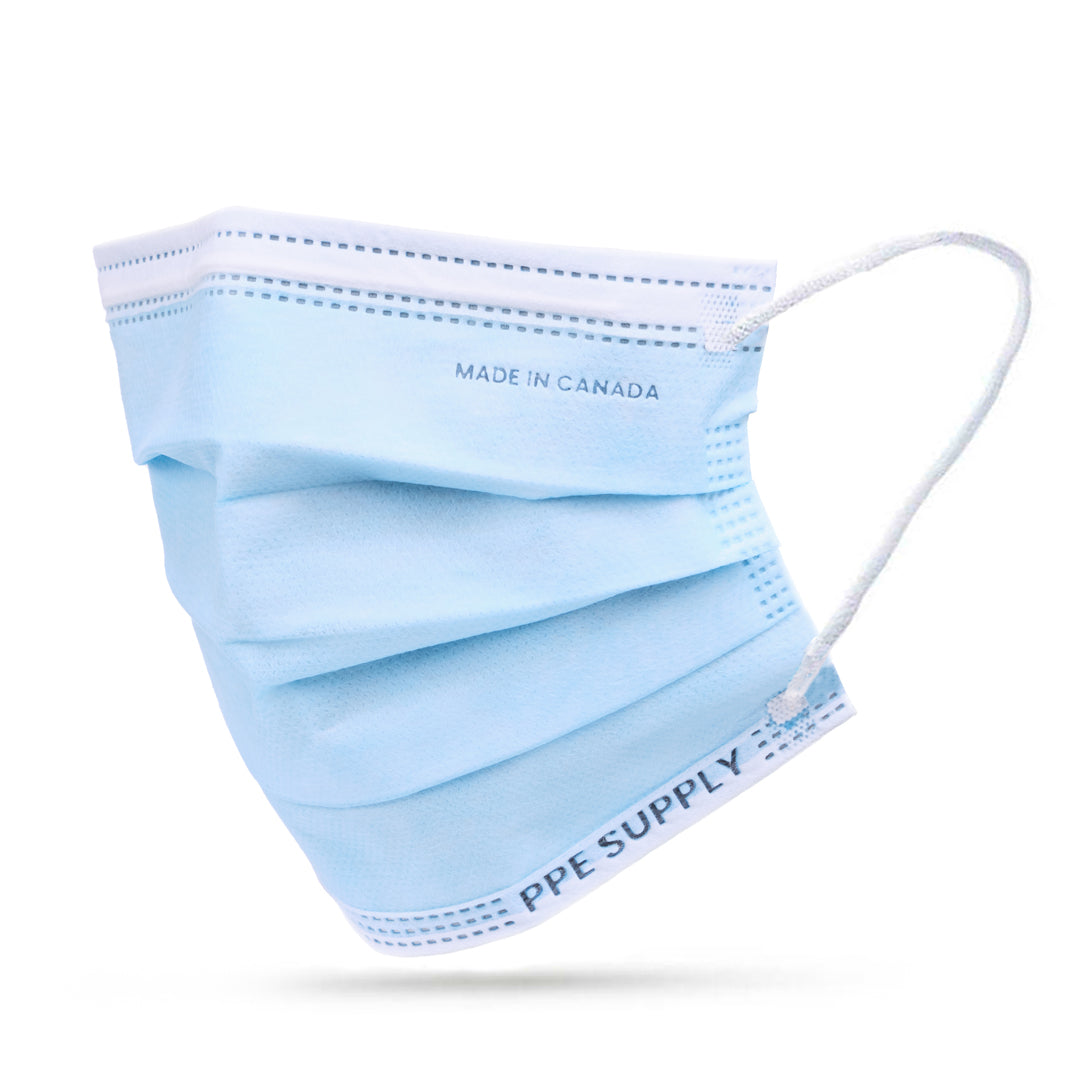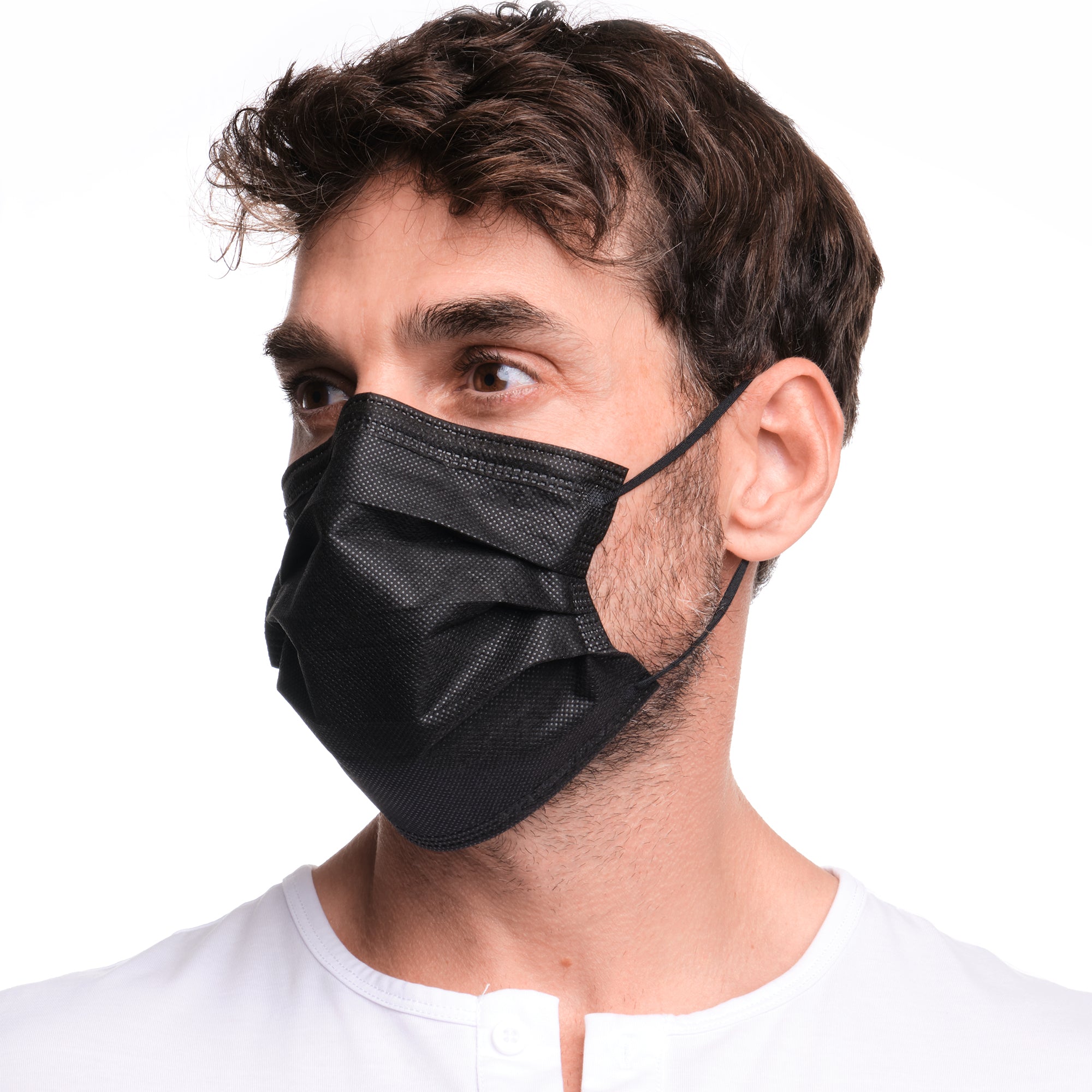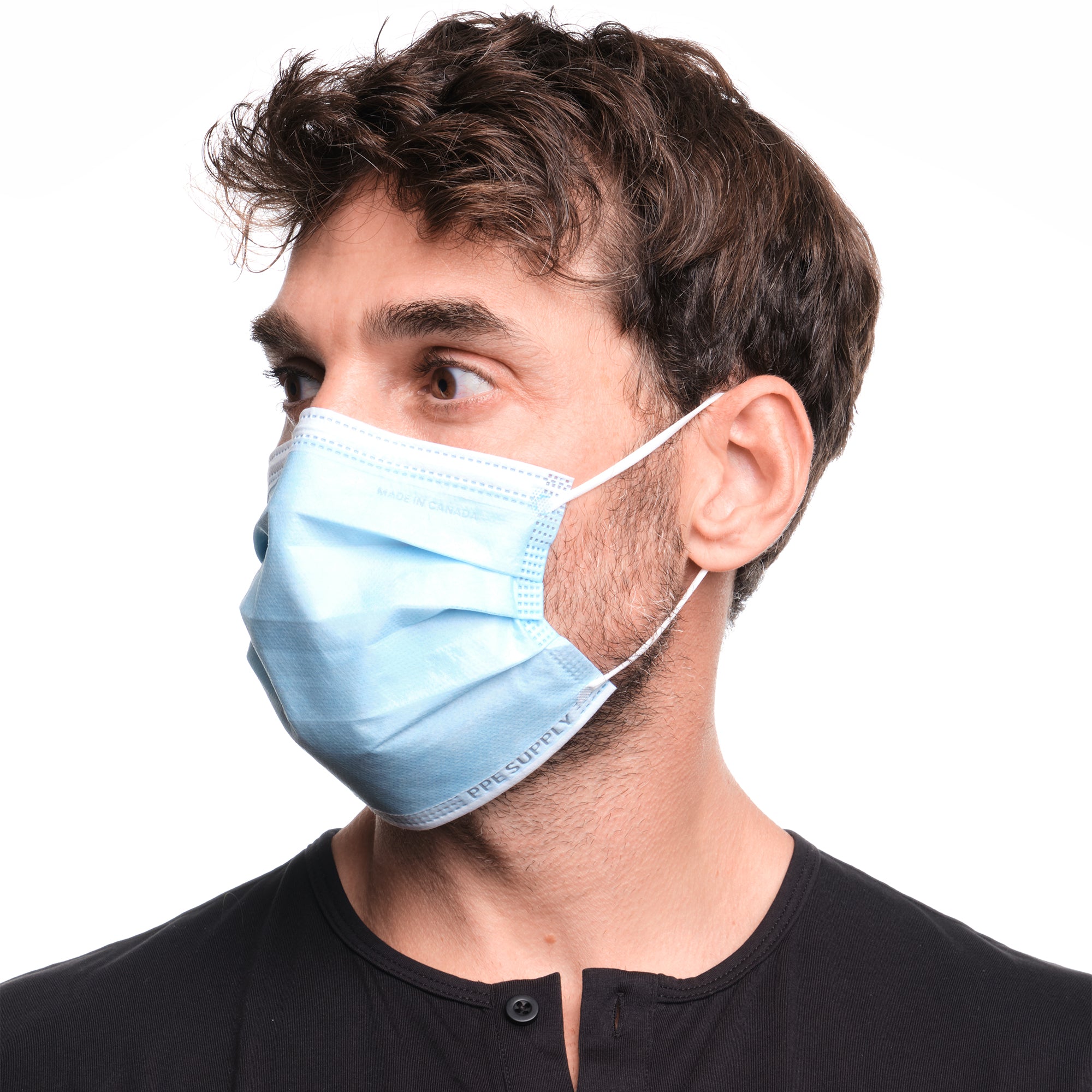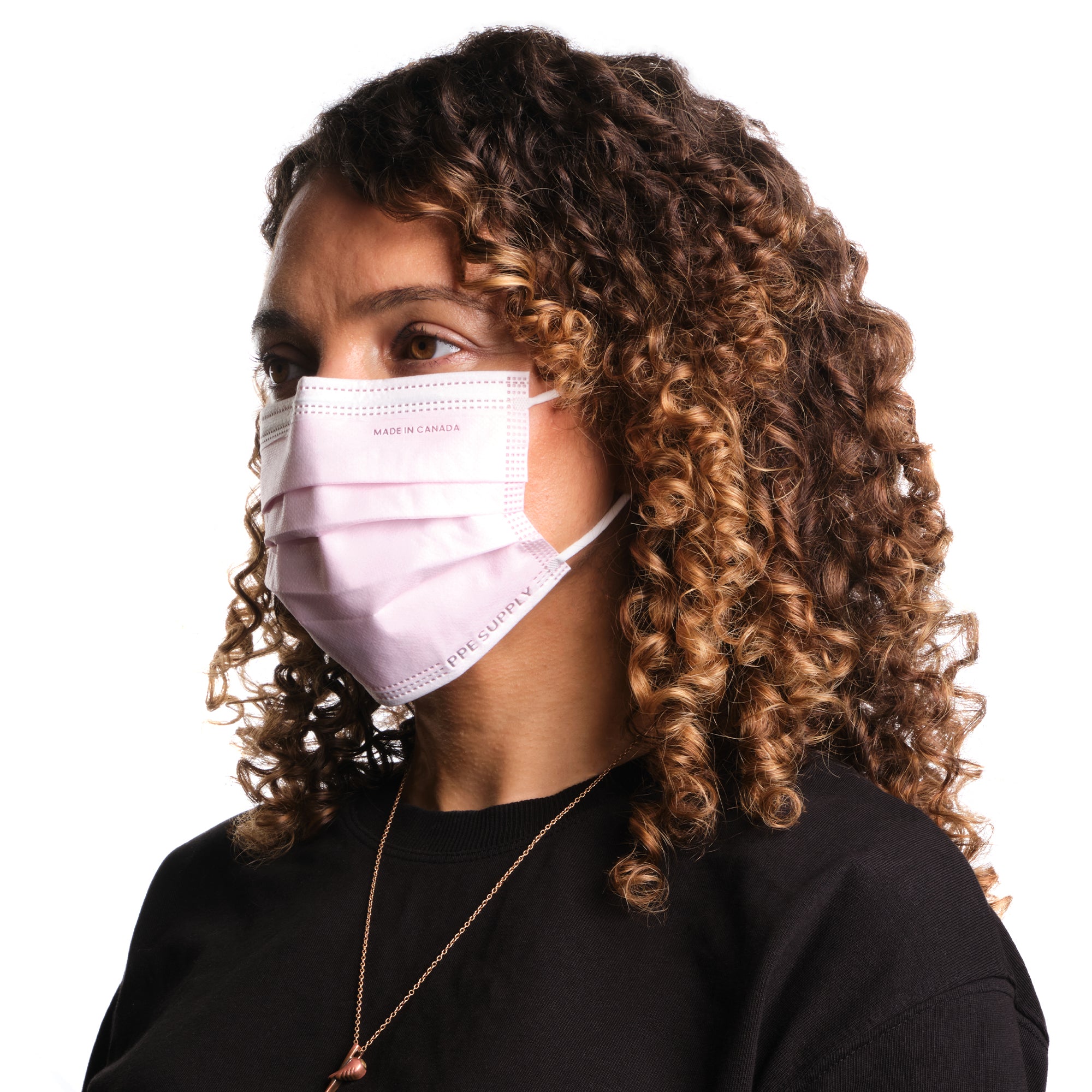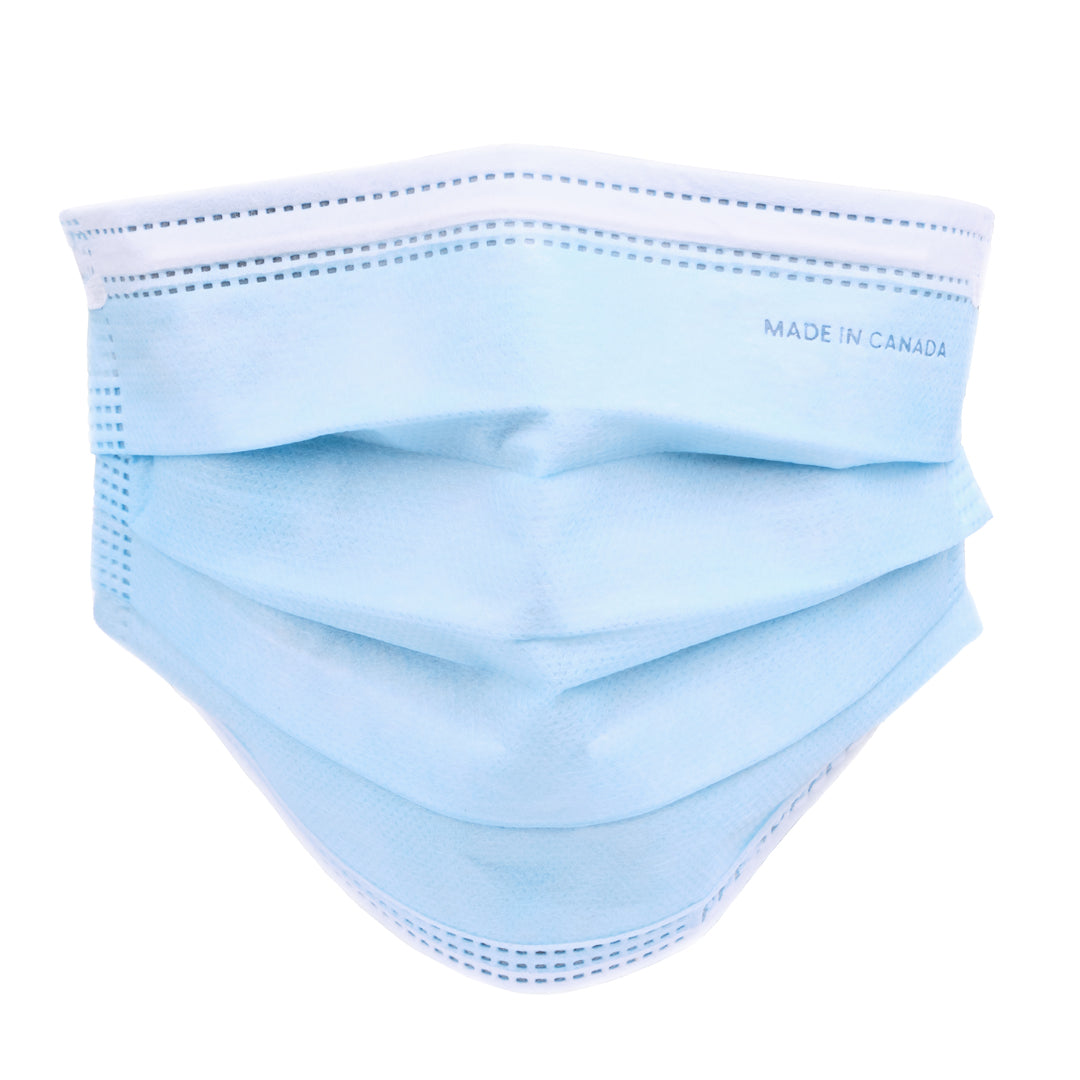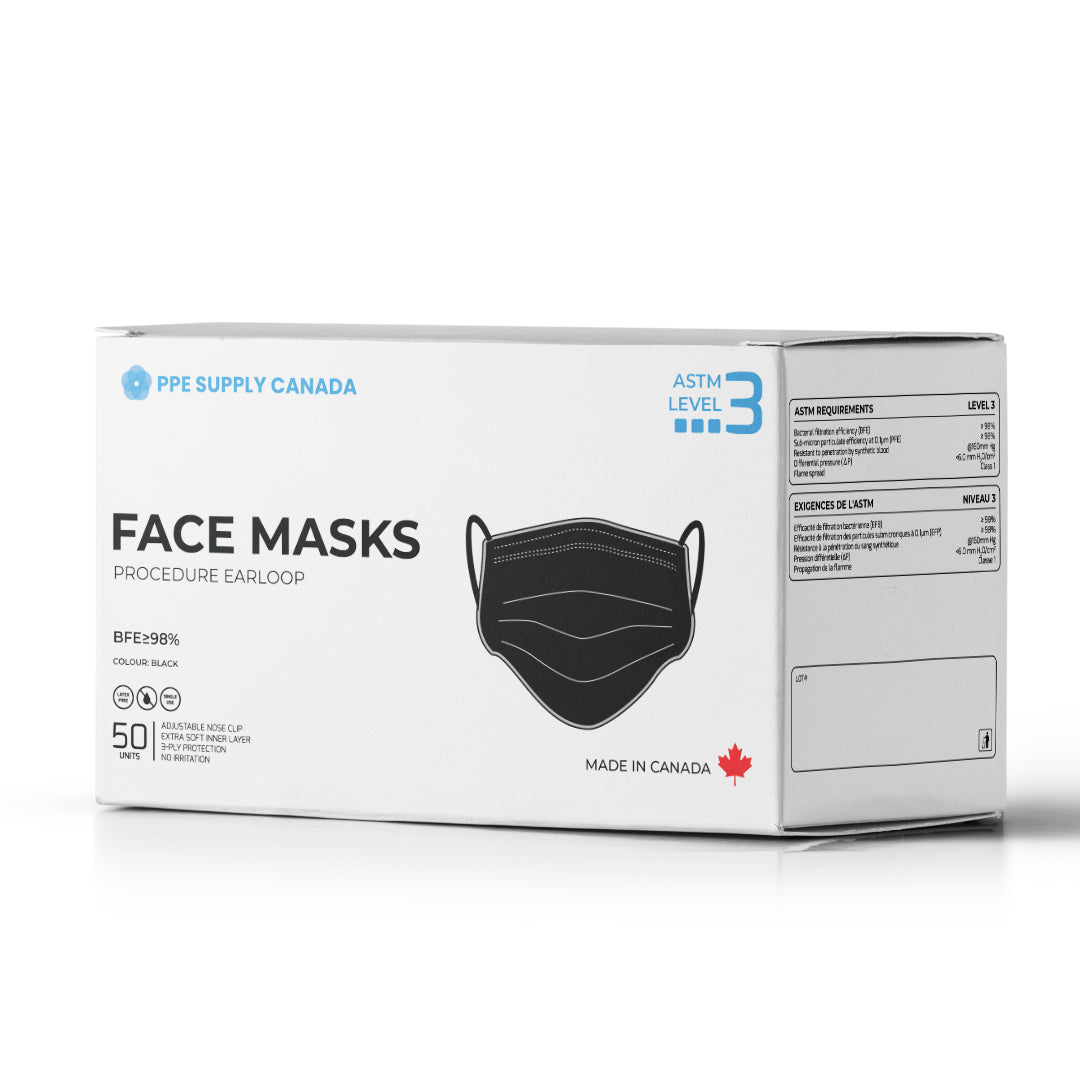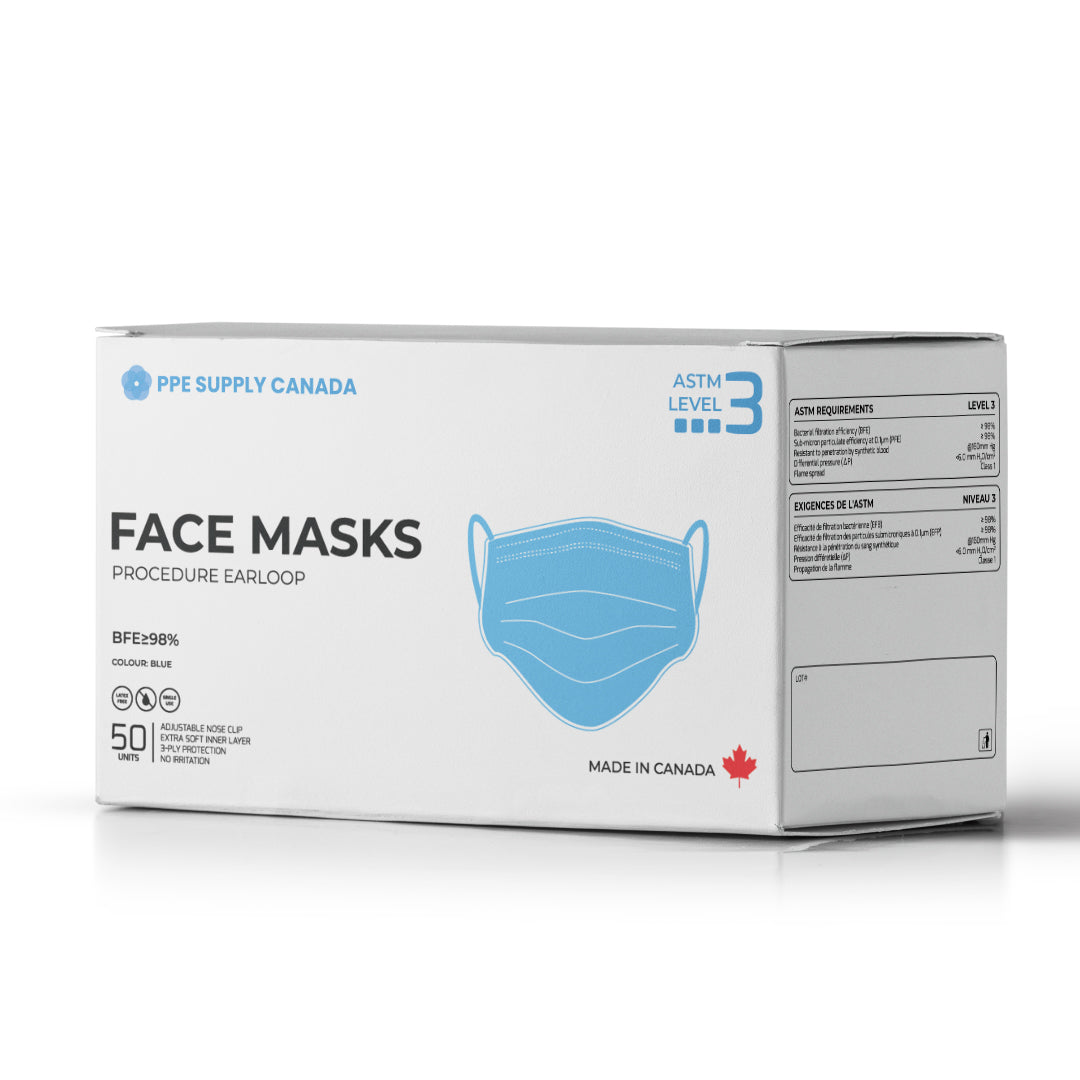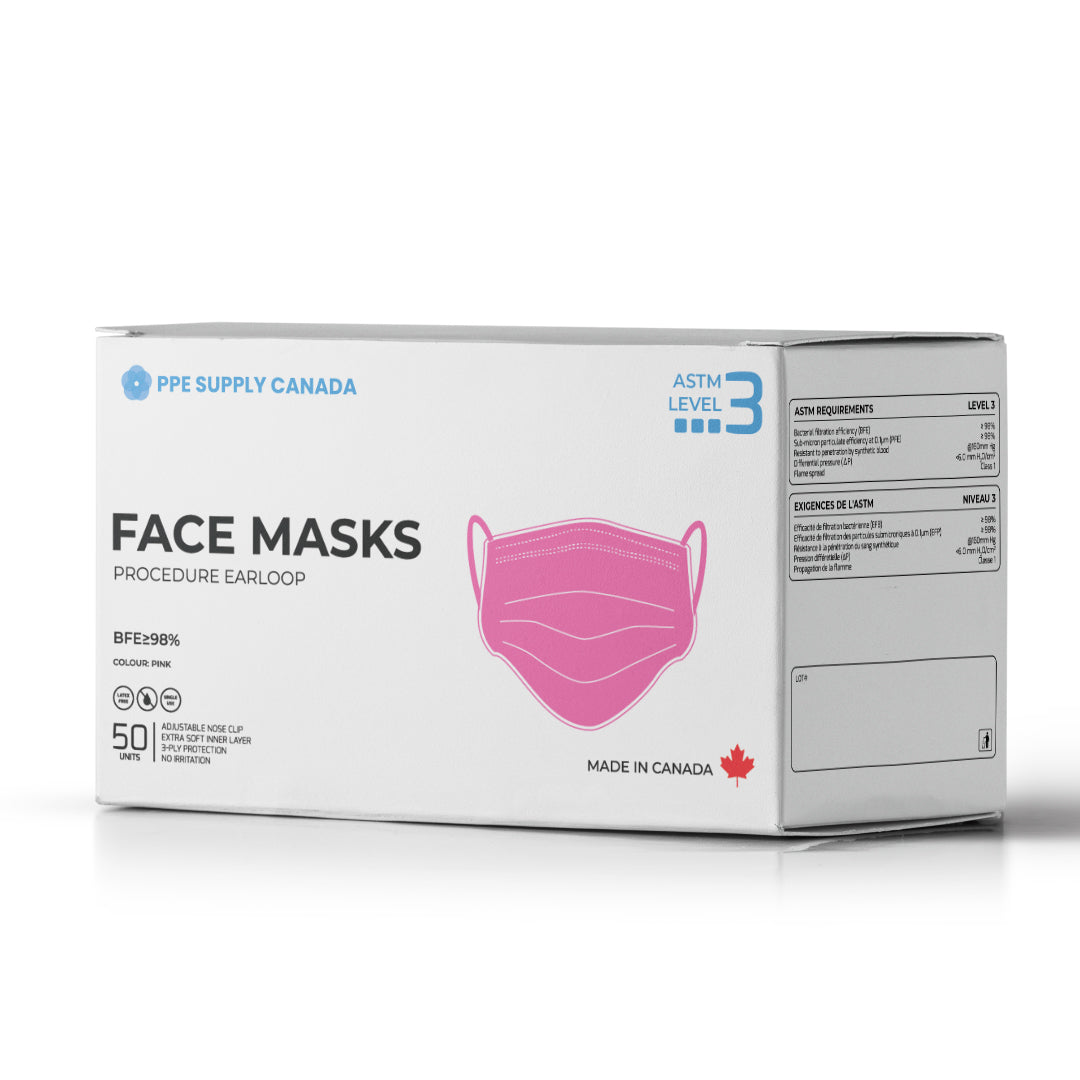 ASTM Level 3 Medical Procedure Face Mask Made in Canada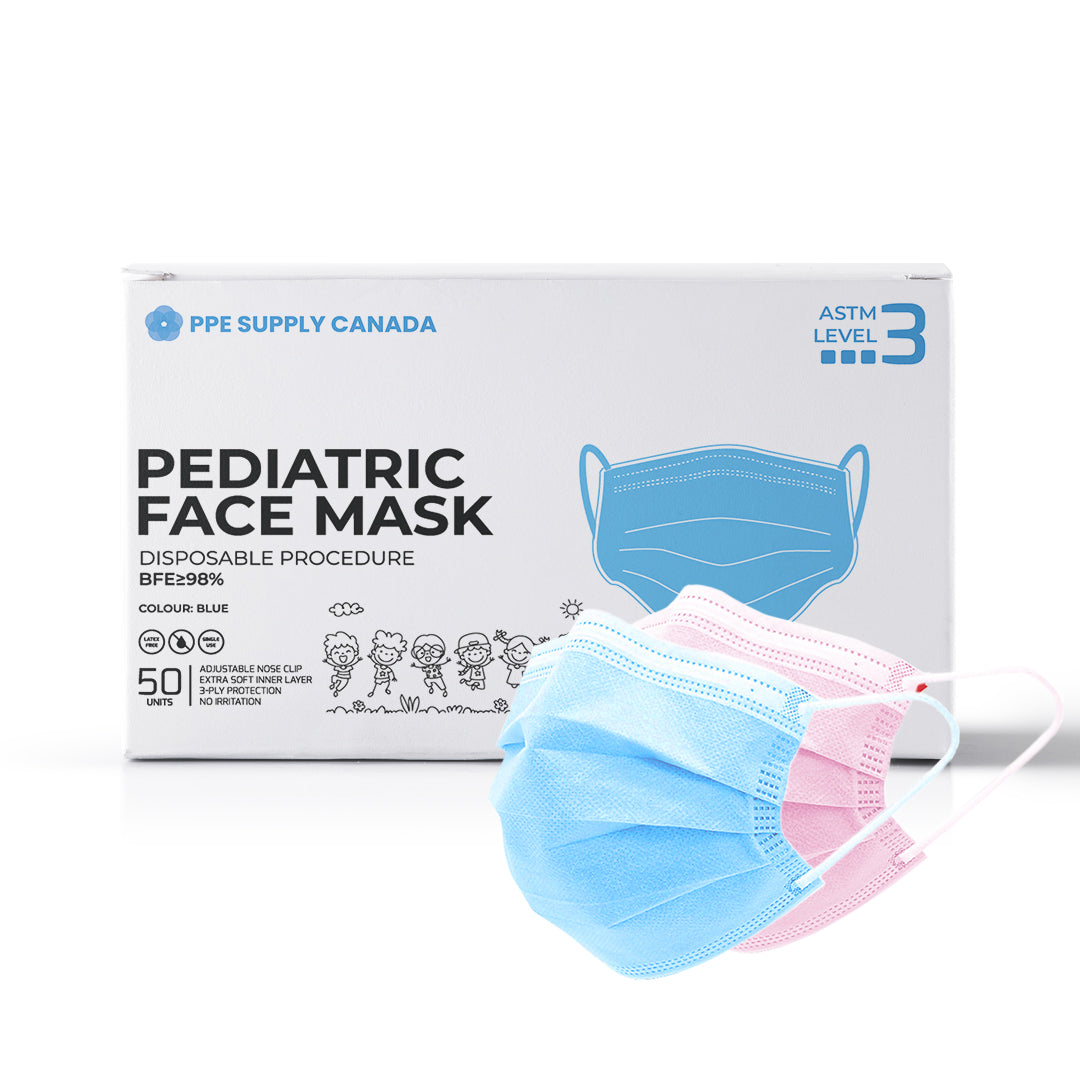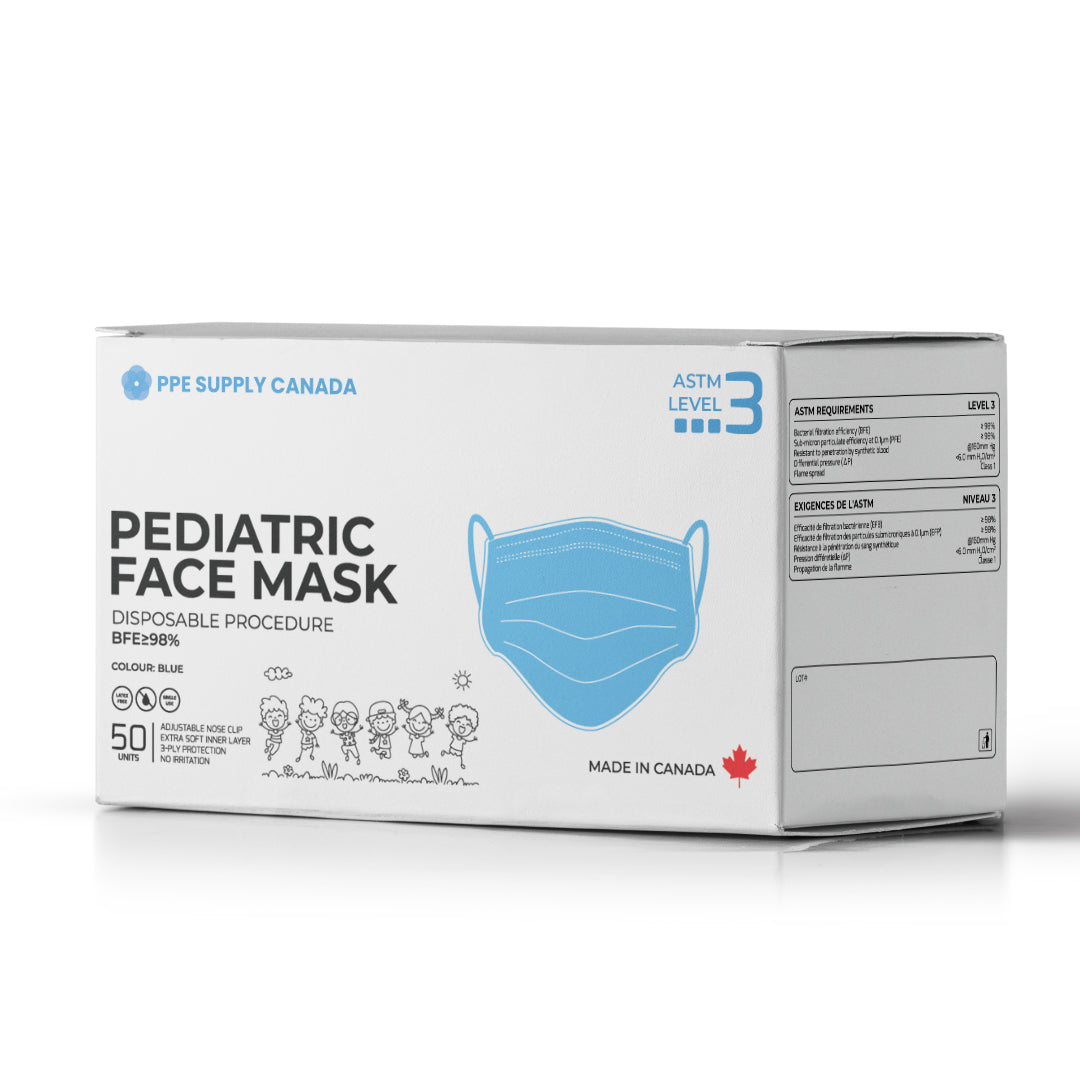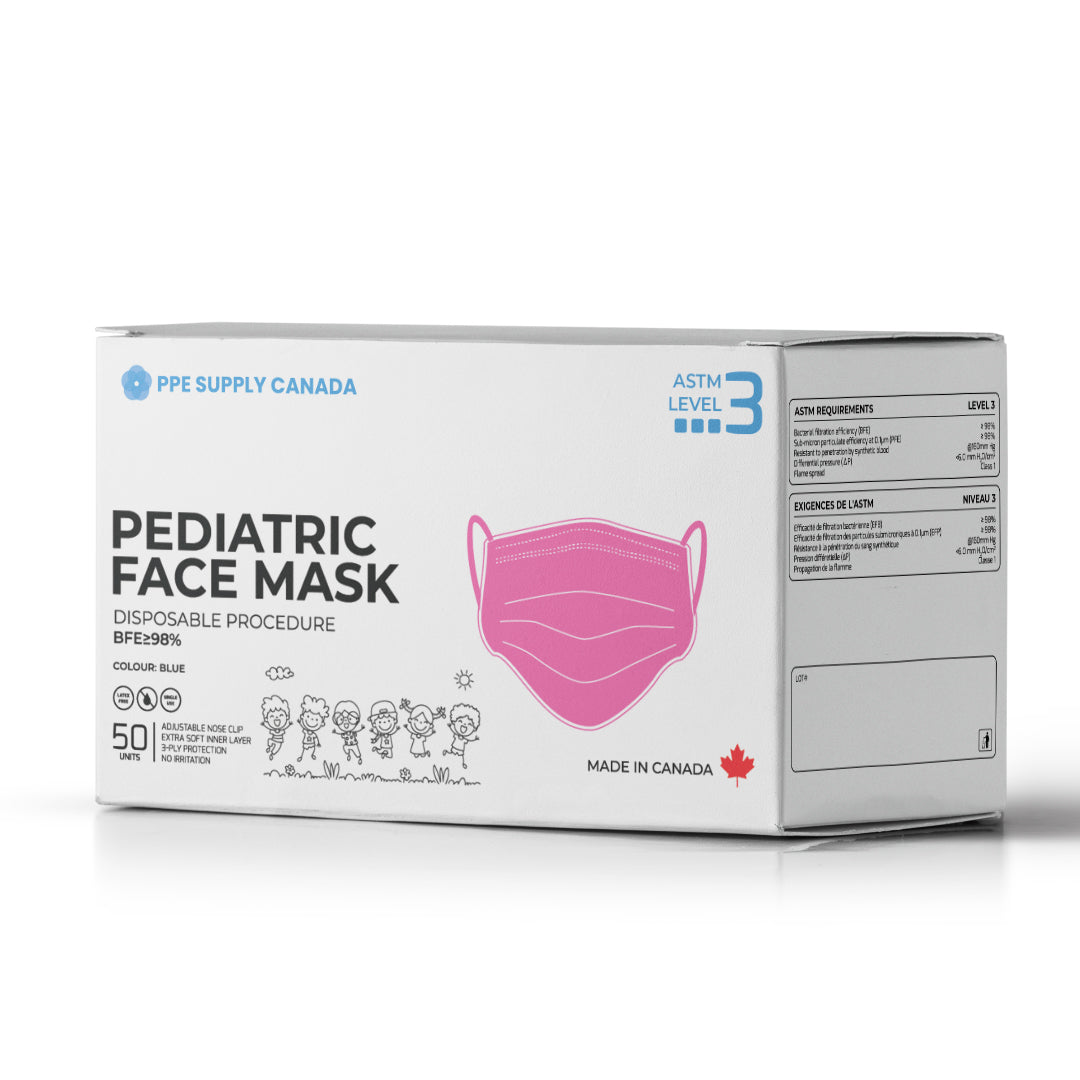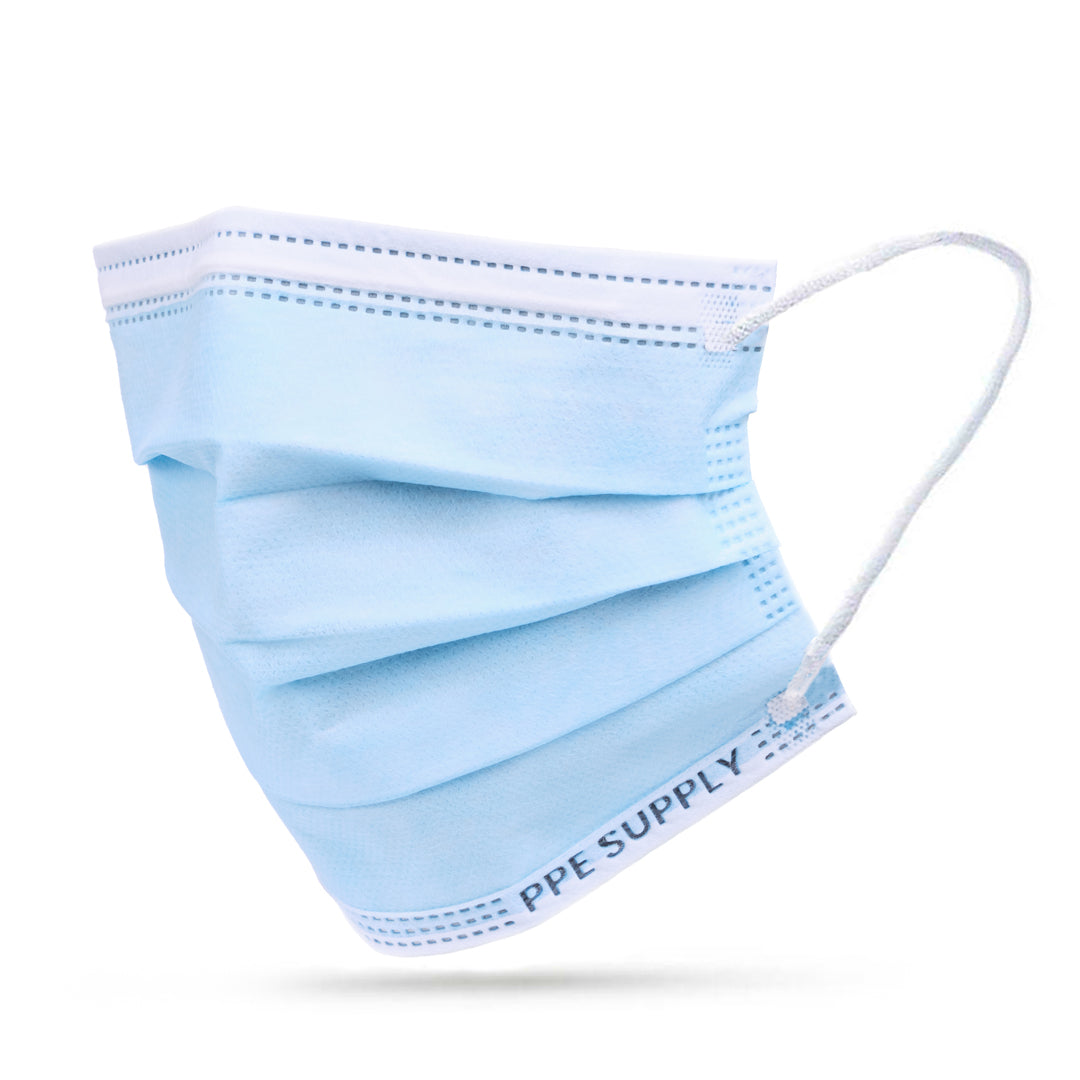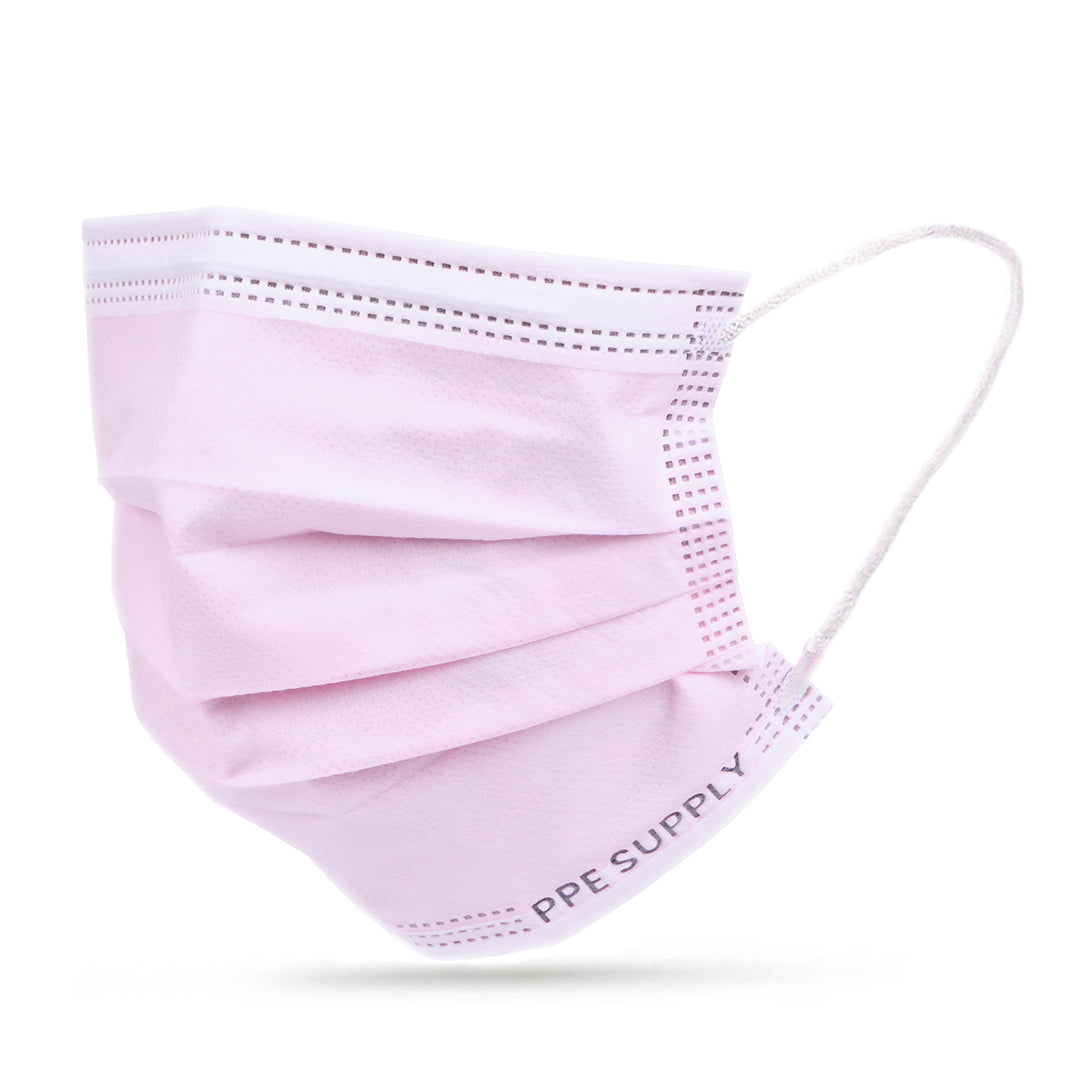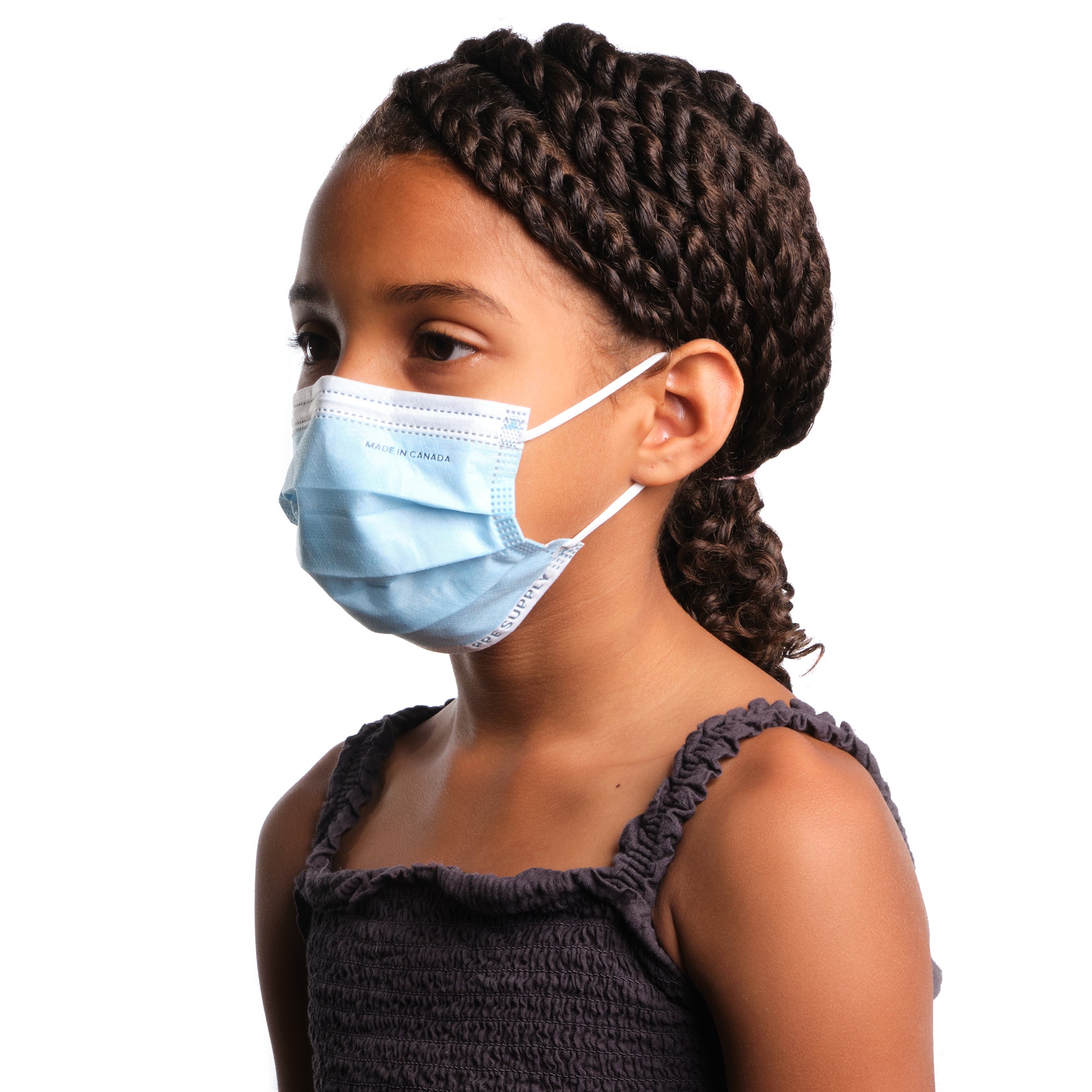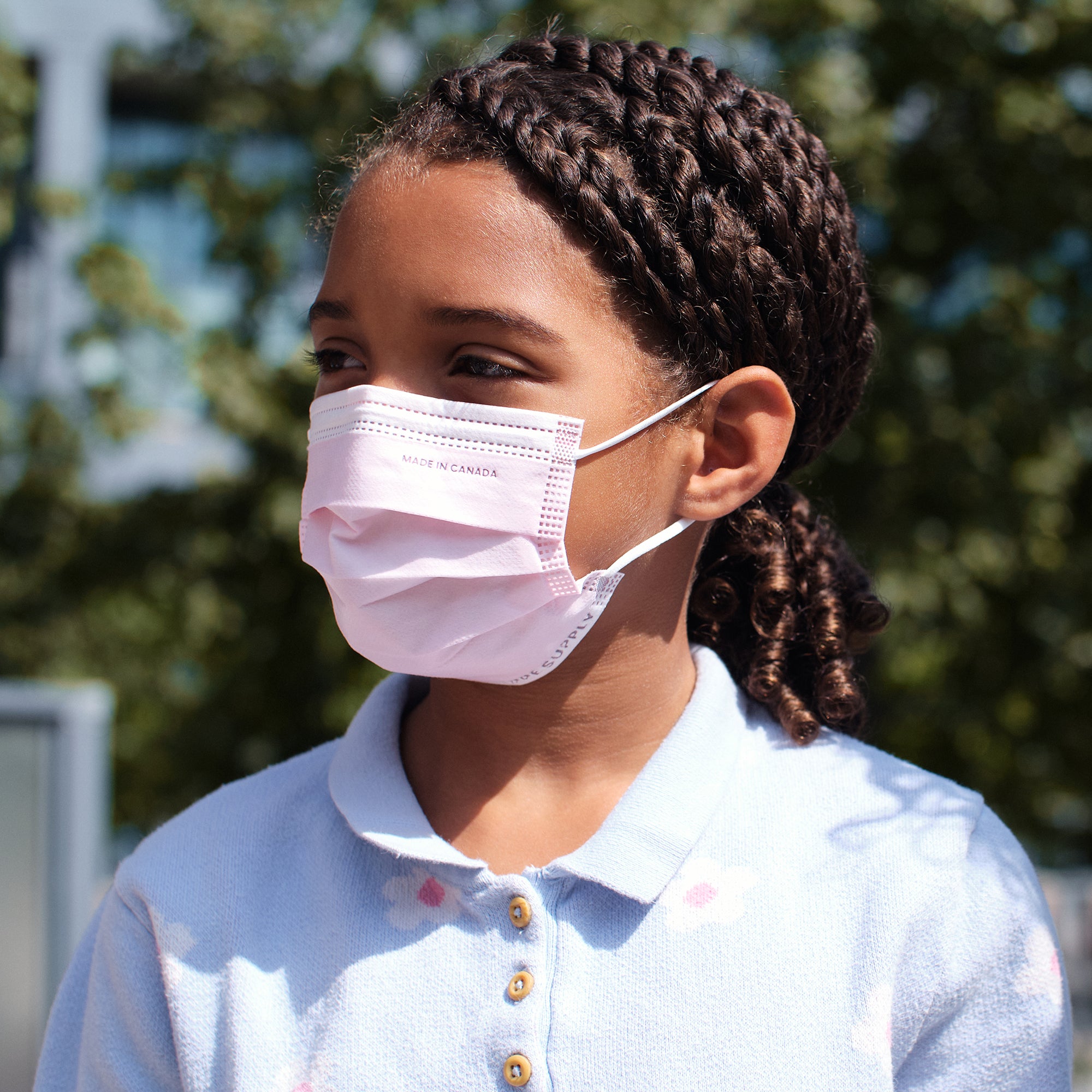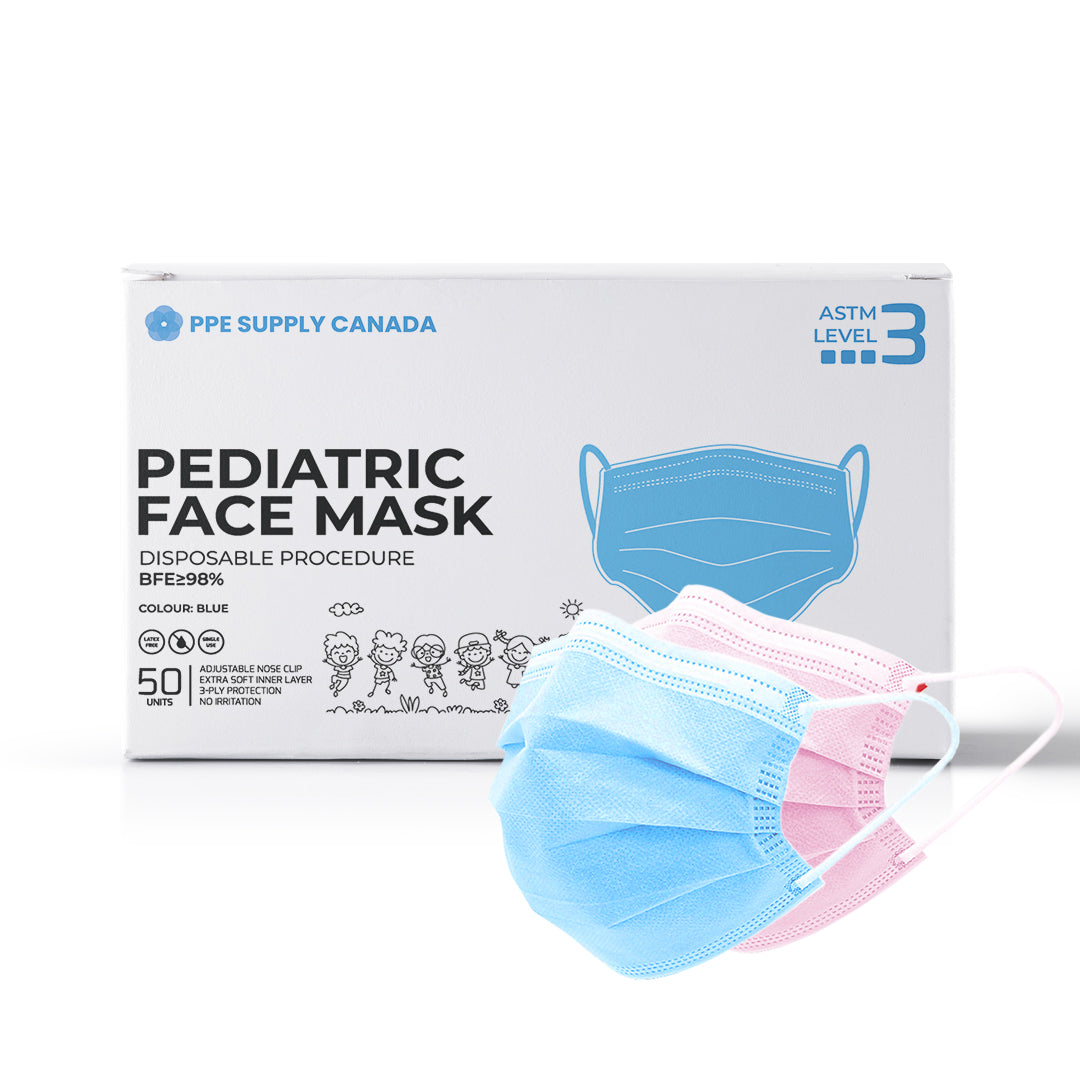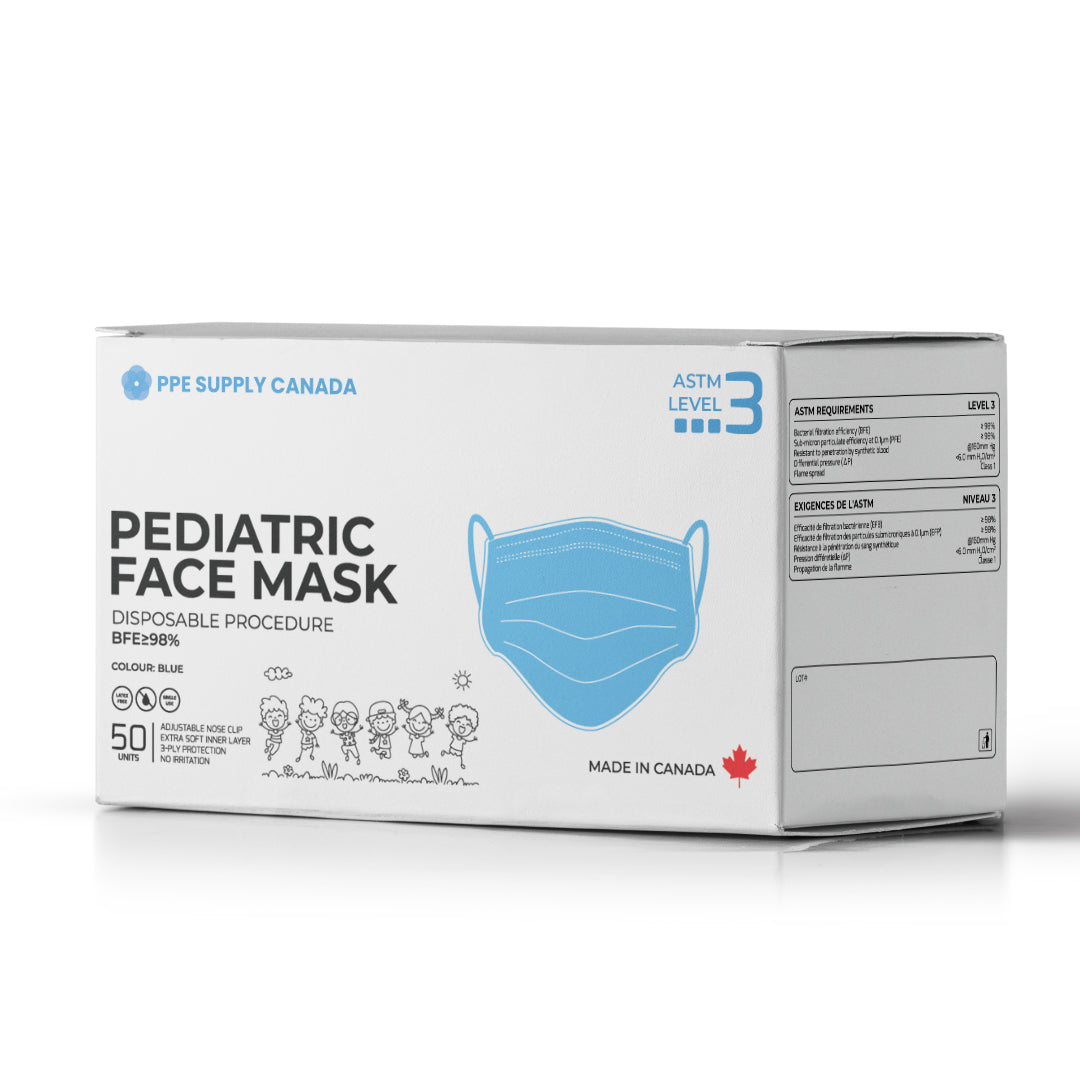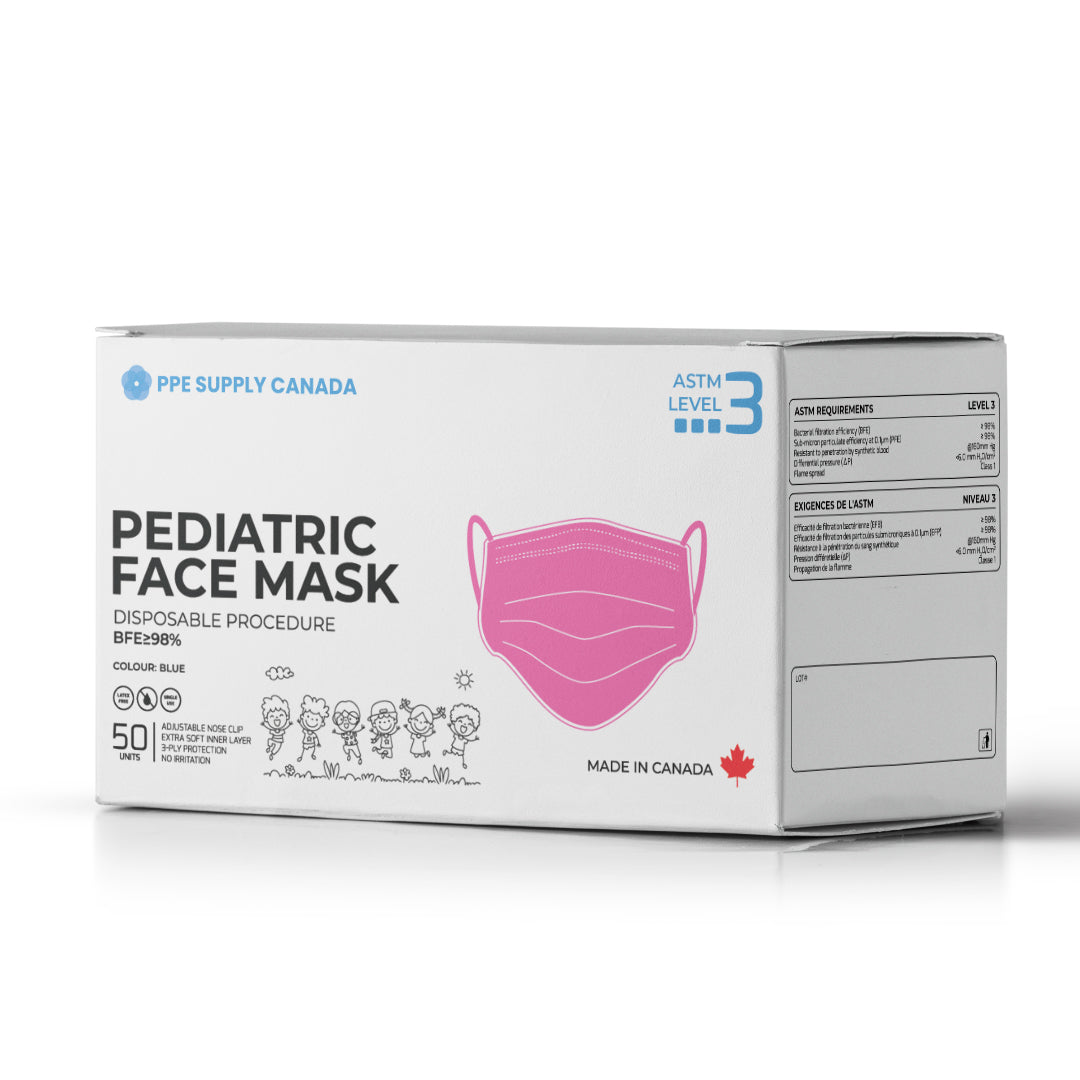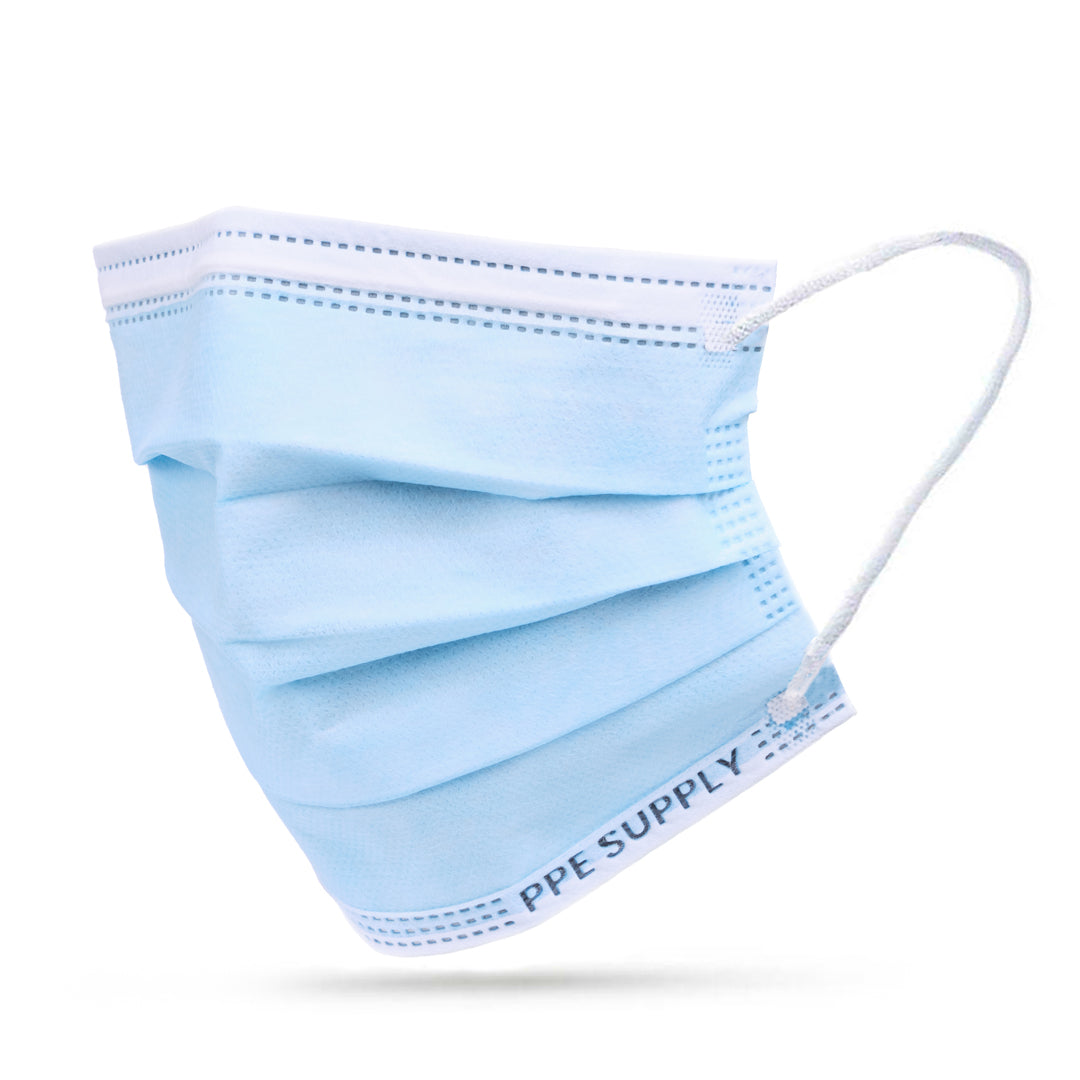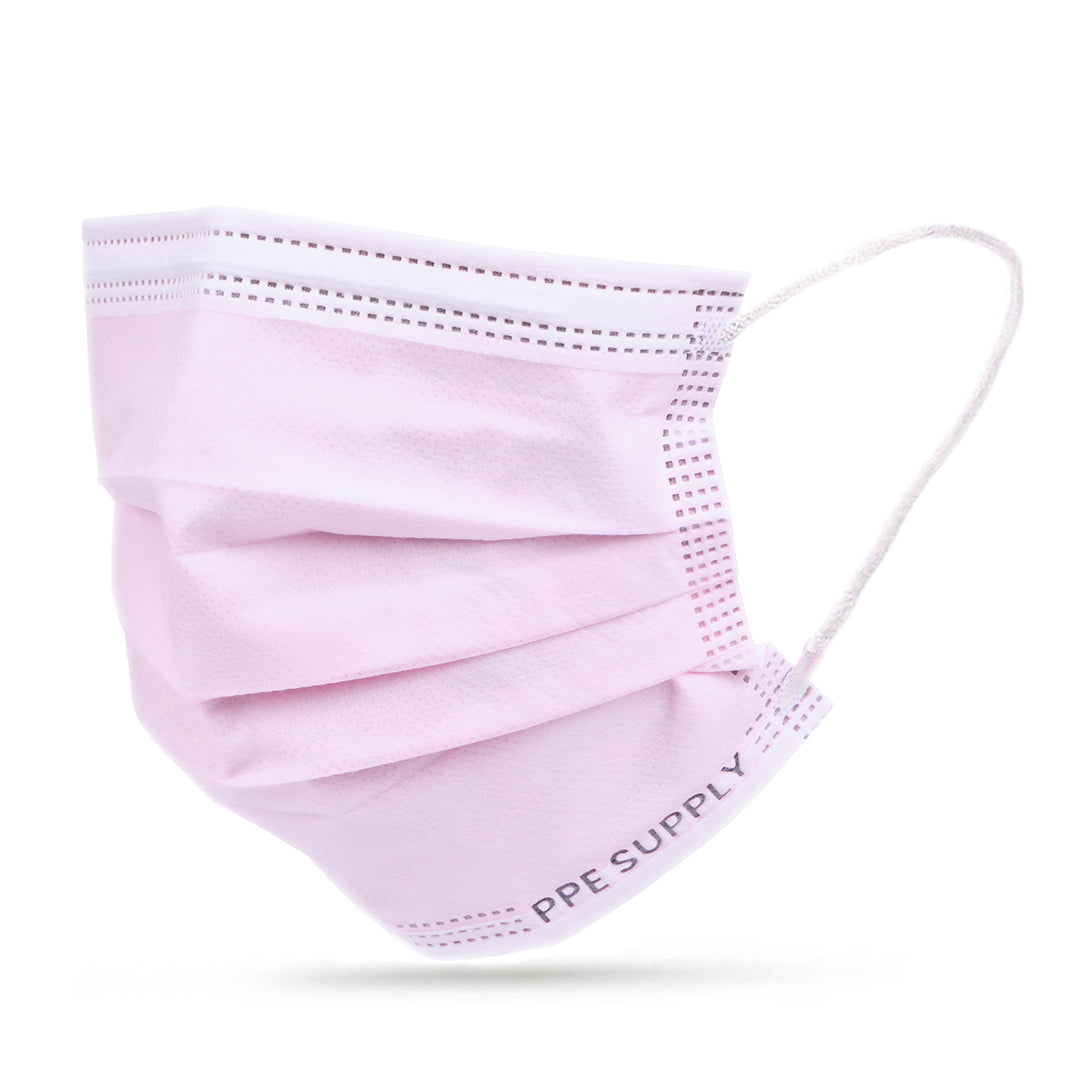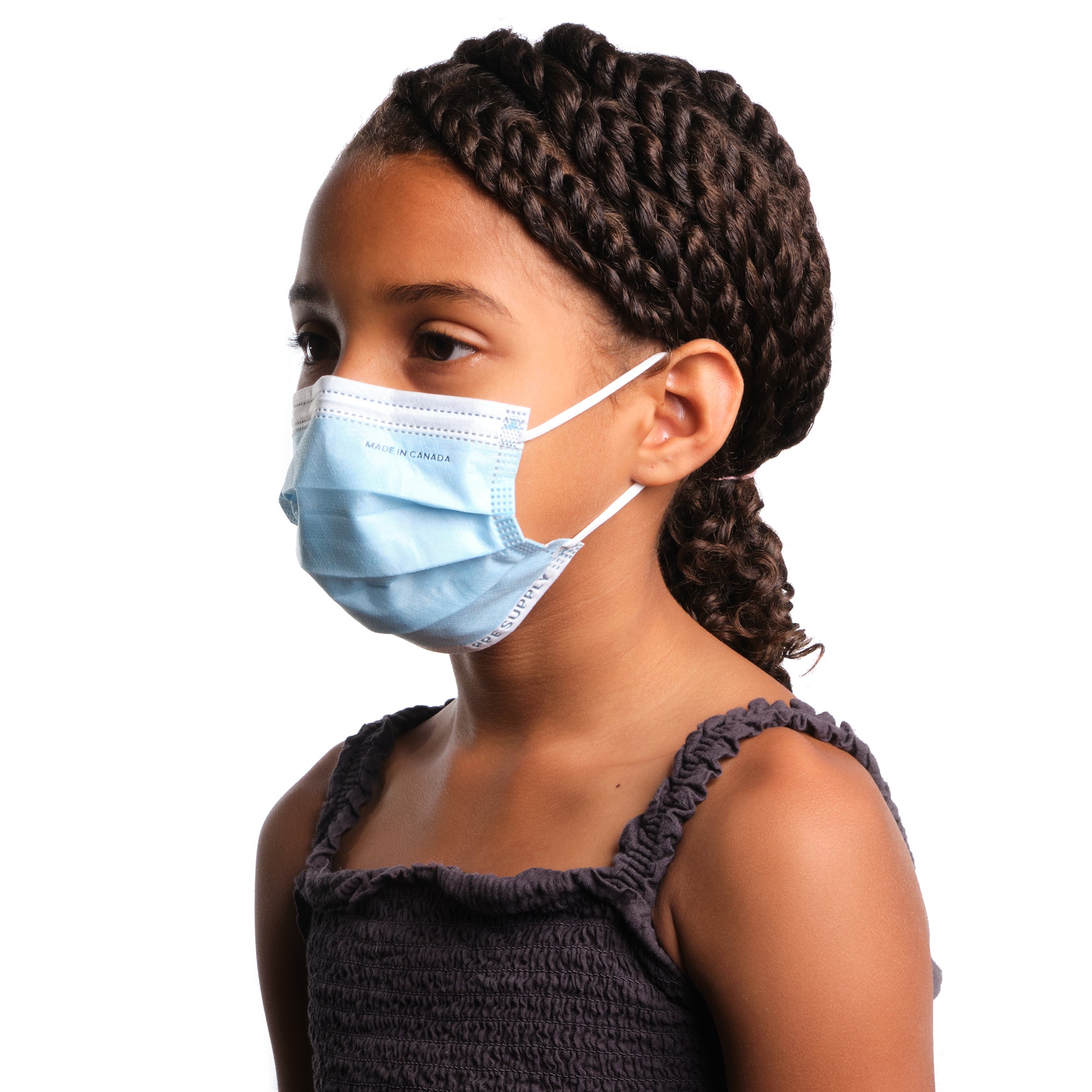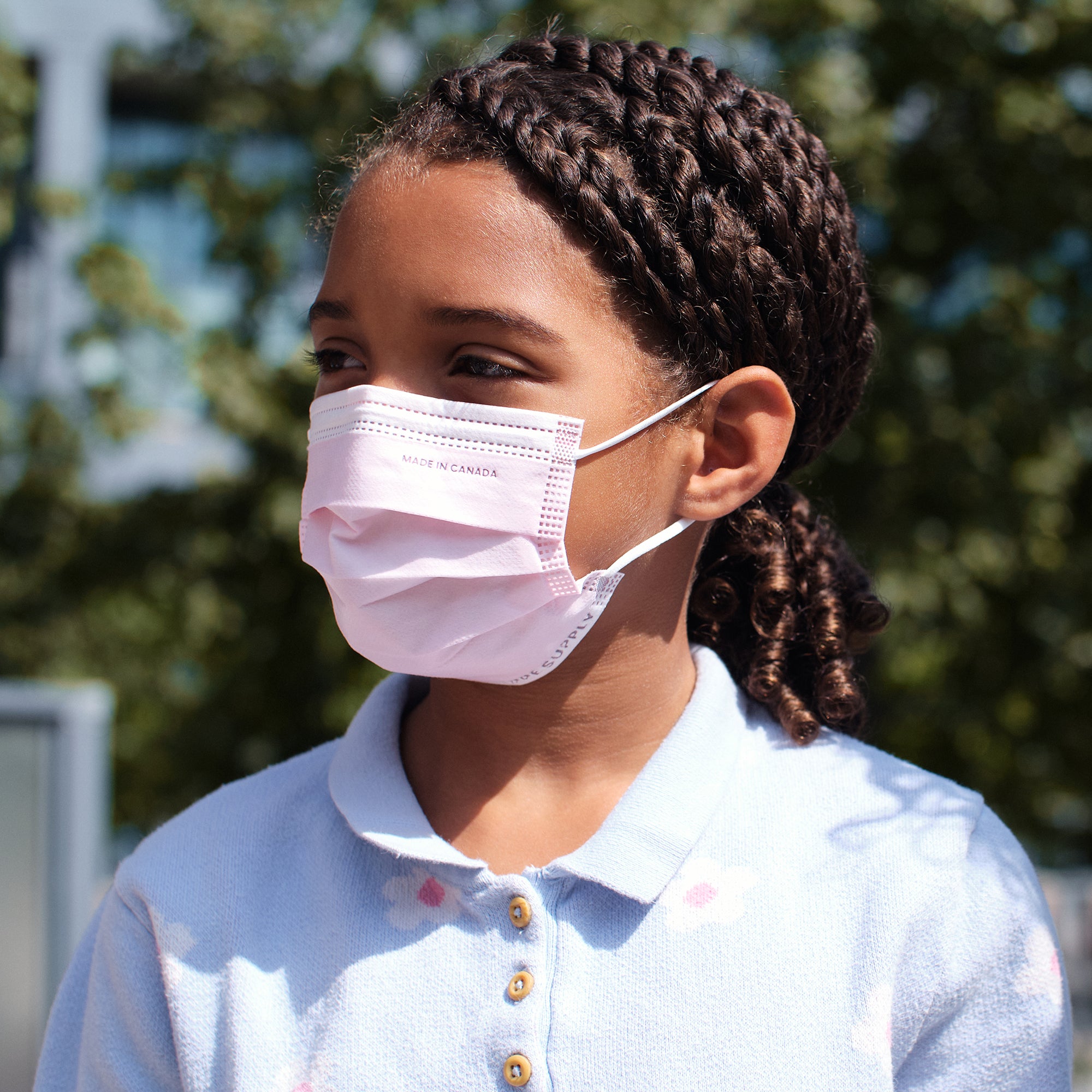 Kids ASTM Level 3 Medical Face Mask Made In Canada
Kids ASTM Level 3 Face Mask
Perfect go-to, Canadian-made face mask option for any parent to equip their child with, especially with the rising number of coronavirus cases occurring around the globe. Comfortable and designed with our children in mind, these children's face masks provide 3-layers of pleated protection while maintaining exceptional breathability and long-lasting comfort. Water, resistant, durable yet soft and composed of non-woven material, this face mask is perfect for long-lasting, everyday protection.

Made right here in Canada, shop local and support our fellow Canadians!
Who manufactures the best masks made in Canada?
Dent-X Canada is a trusted, reliable partner of PPE Supply Canada. When the coronavirus began to take over the globe, Dent-X Canada stepped up and began manufacturing high-quality, dependable masks right here in Canada for their fellow Canadians! Their selection of made-in-Canada masks is unbeatable and caters to anyone, no matter their needs or professional standing. Breathable, comfortable, reliable and equipped with unbeatable protection, Dent-X Canada is a trustworthy and strong provider of Canadian-made masks!
Where are your made in Canada masks tested?
Our made in Canada masks have all been recently tested by the Health Canada approved facility Cambridge Testing Materials Ltd., located in Mississauga, Ontario.