Introducing our vibrant and protective collection of children's masks, designed with utmost care to ensure the safety and well-being of your little ones!

We understand the significance of safeguarding your children, which is why we offer a range of colourful KN95 masks available in seven kid-approved shades. These masks not only provide a crucial barrier against airborne particles but also allow your children to express their individuality while staying protected. From cheerful blue to radiant red, our collection ensures that safety doesn't have to compromise style.

As a testament to our commitment to quality and local craftsmanship, we also offer our own Canadian-made N95 masks. These N95 masks combine advanced filtration technology with a touch of homegrown pride. By supporting our locally sourced materials and manufacturing processes, you not only prioritize your child's health but also contribute to the growth of our community.

For those with convenience in mind, our Individually Sealed KN95 Masks are meticulously packaged to offer unparalleled portability. Whether your child is headed to school, a playdate, or any adventure that awaits, these sealed masks ensure a hygienic and hassle-free experience. Empower your child to embrace their day with confidence, knowing they're equipped with a clean and reliable shield.

Masking your kids is more than just a precaution; it's a proactive step towards maintaining a safe and resilient community. By equipping your children with our thoughtfully designed masks, you provide them with the tools to navigate the world while prioritizing their health and the well-being of those around them. Embrace protection, style, and convenience with our exceptional collection of children's masks – because safety knows no bounds.
The Best KN95 Mask for Kids
The Kids KN95 Mask is composed of materials encouraged by Canada's top health professionals, such as non-woven and melt-blown fabrics that are both breathable and protective. Going to school can be unnerving for children and parents alike, as it can feel overwhelming to have your child be surrounded by multiple people outside of your household during such uncertain times.

You want to ensure you're purchasing the best KN95 mask for kids, one that can not only provide optimal protection but also peace of mind. The Kid's KN95 Protective Face Mask is the best option to ensure maximum protection, while still being both breathable and comfortable.
The individual seal on our KN95 masks for children allows the KN95 mask to maintain its structure and integrity. Never worry about your children using a mask that has been crumpled up in their bags or pockets! The individual seal on our KN95 masks for kids makes the mask easy to distribute amongst larger families, teams, classrooms and groups. Perfect for extended wear while in the classroom or attending extra-curricular activities
Pack a few KN95 face masks in your kids' school bags, cubbies or lockers and feel confident that your children are always equipped with optimal protection no matter where they are.
We're here for our US customers!
We offer only the fastest shipping options with next-day delivery available!

NO DUTIES!
We've got you covered in more ways than one!

BUY MORE - SAVE MORE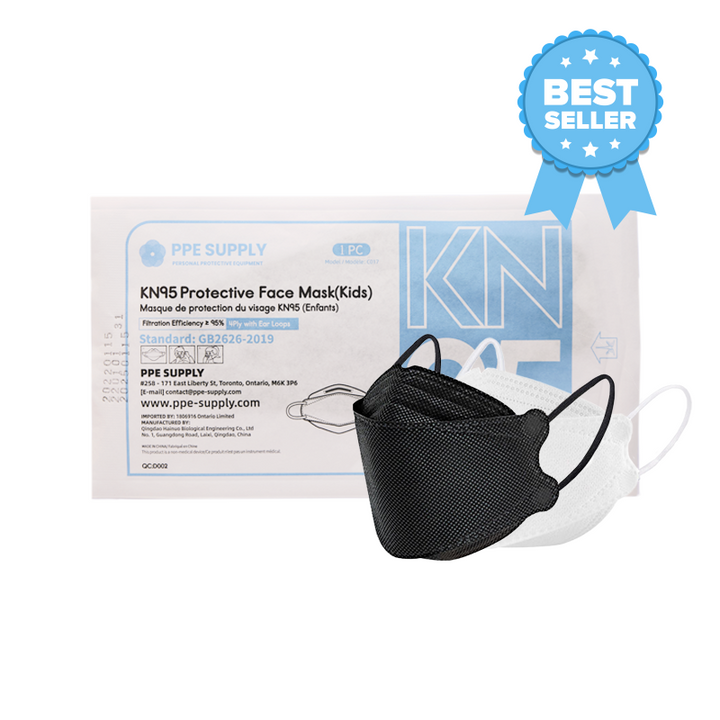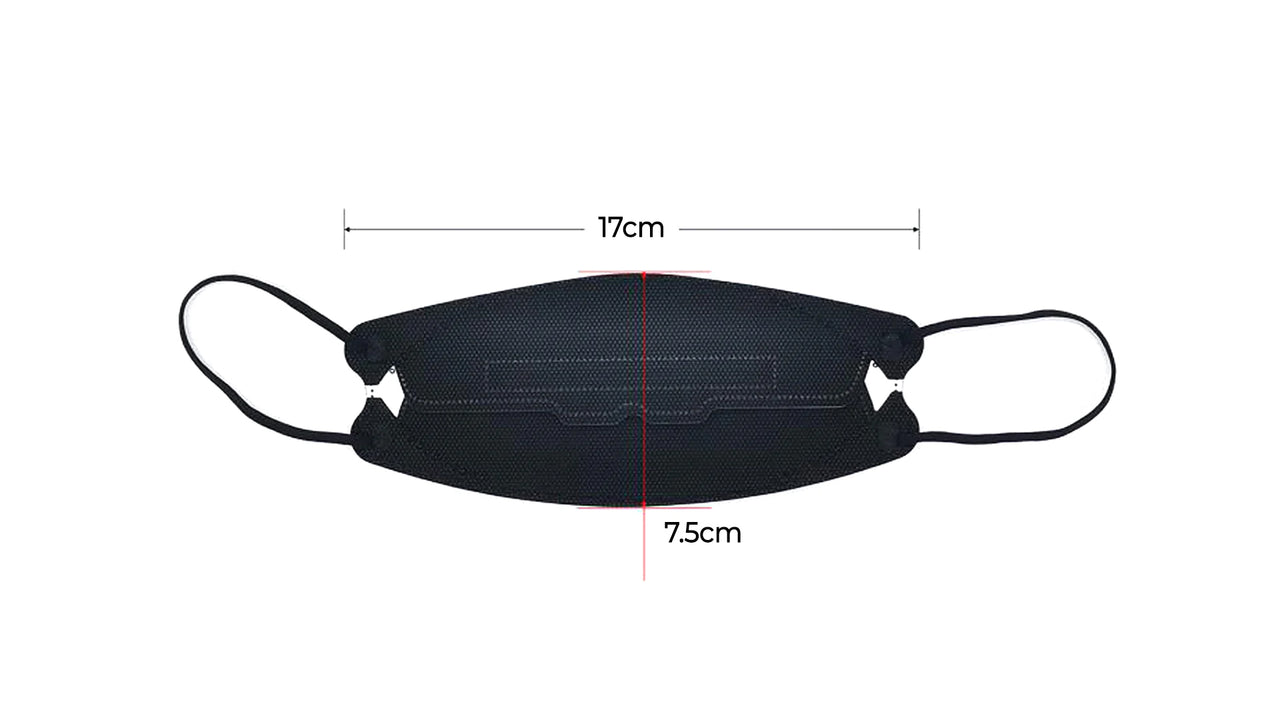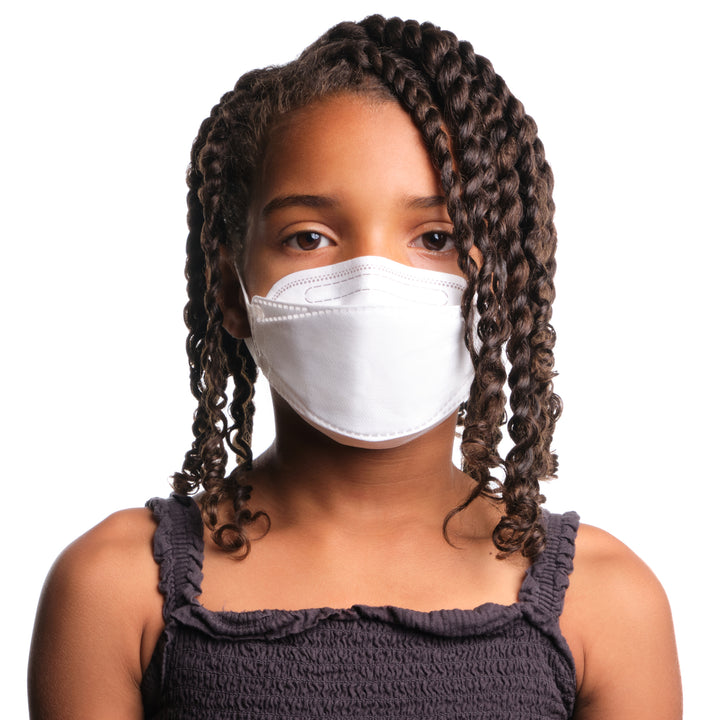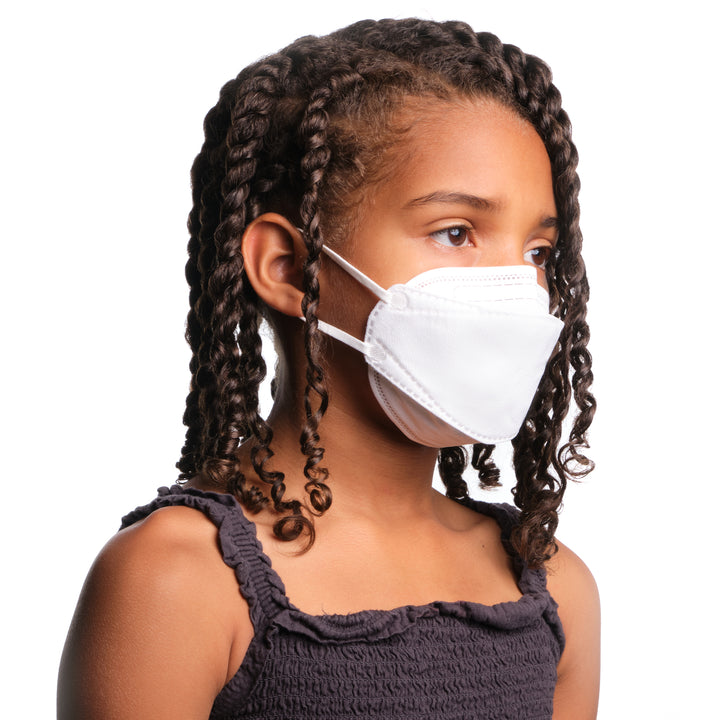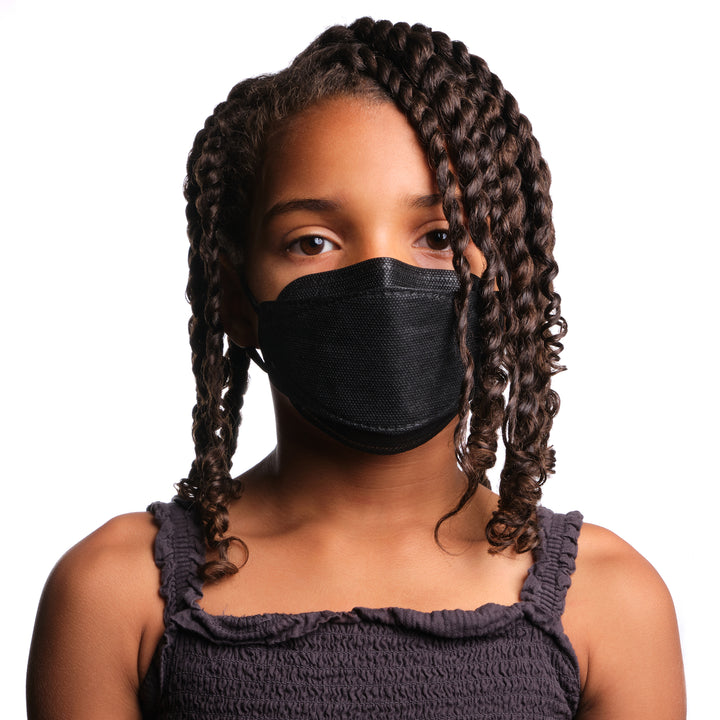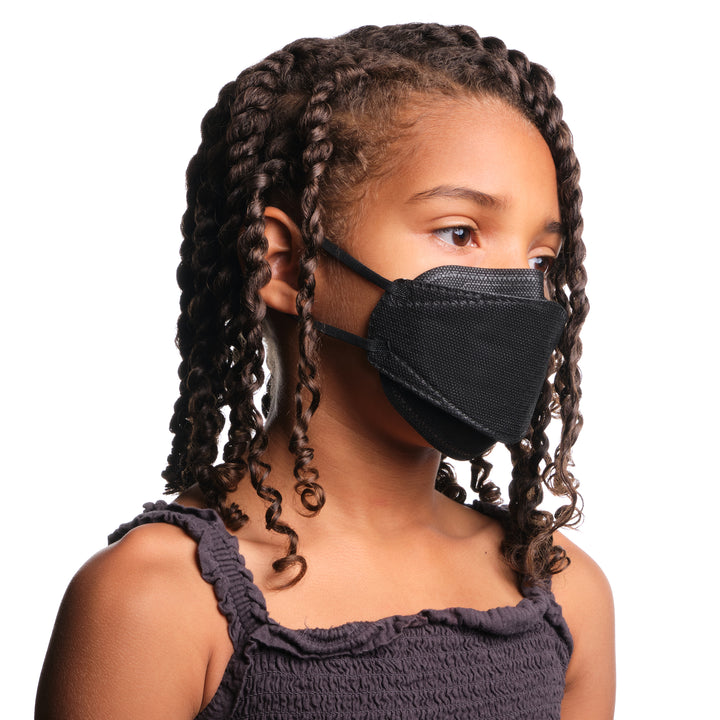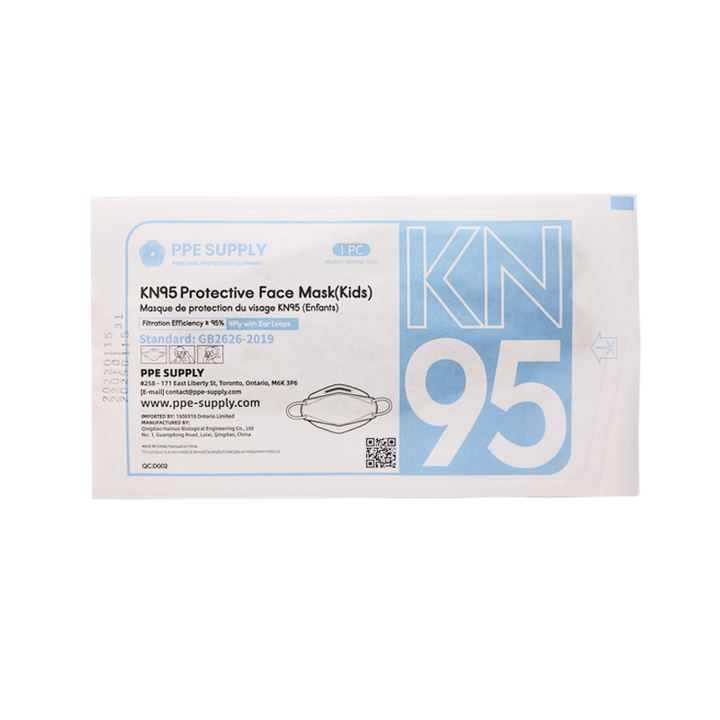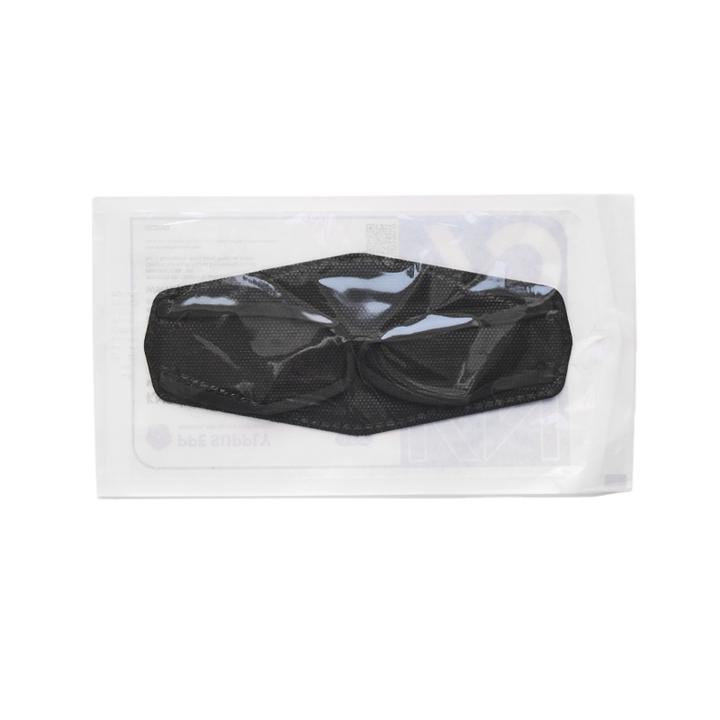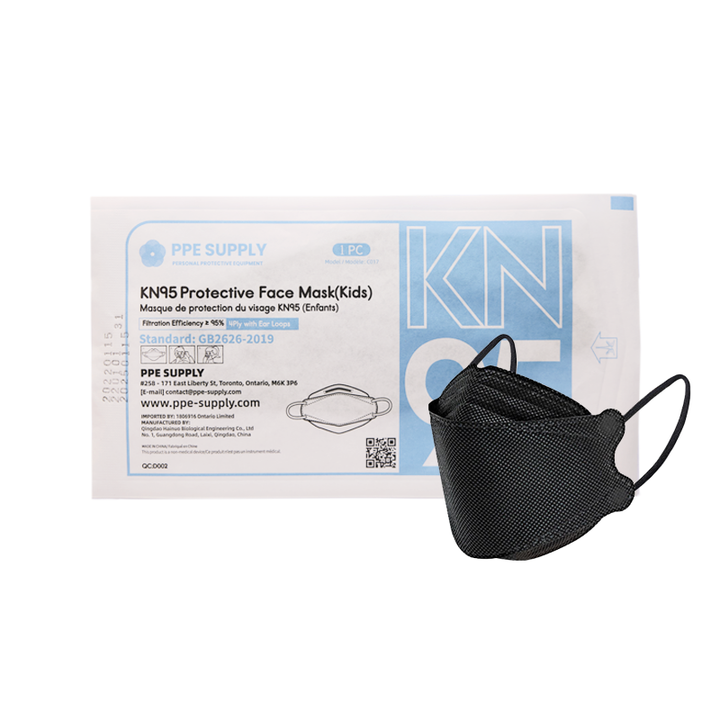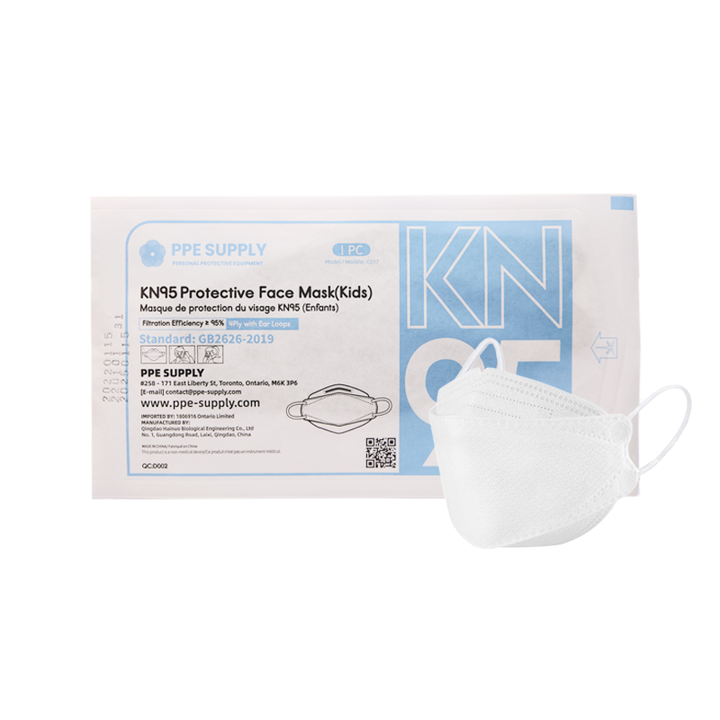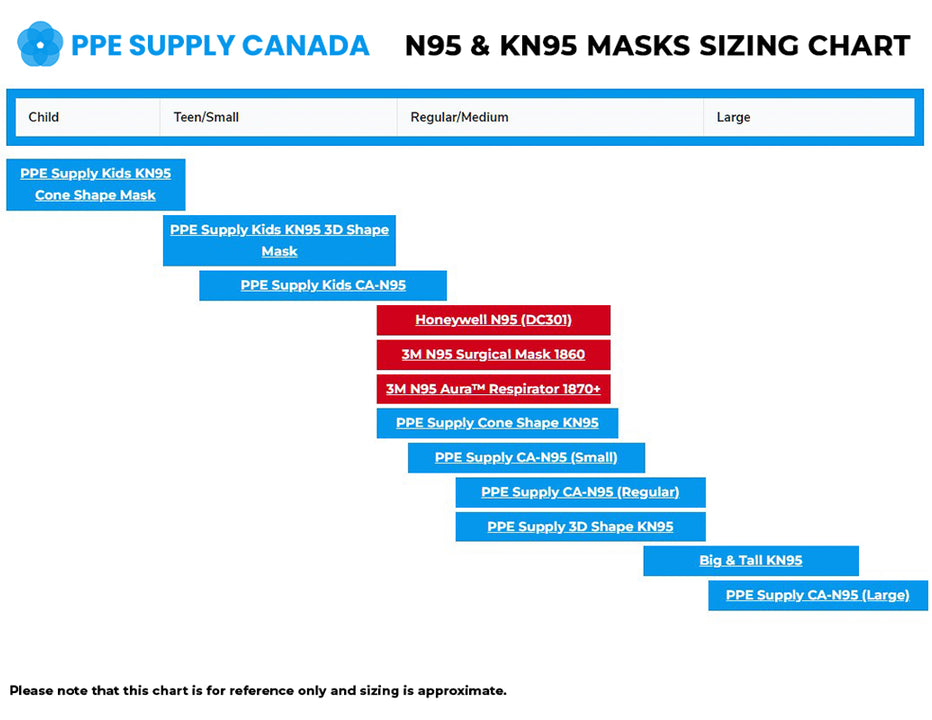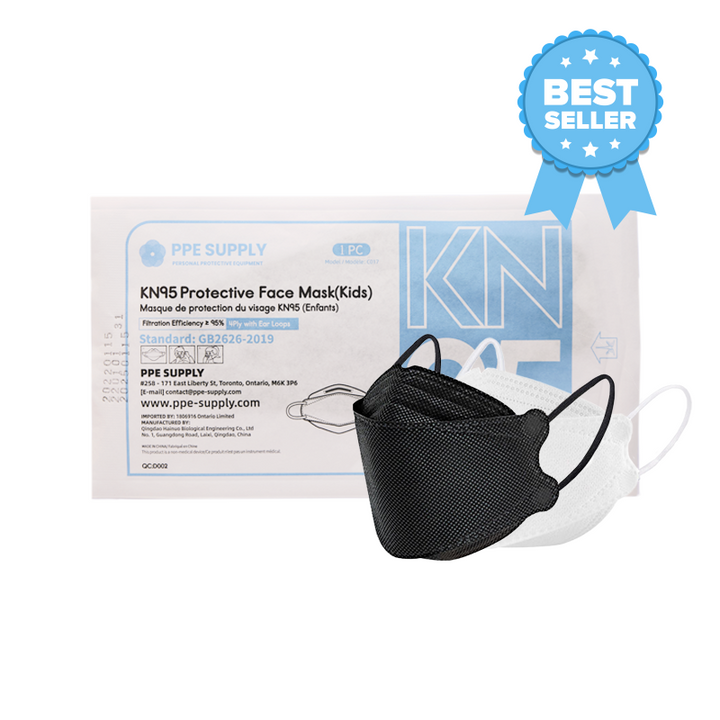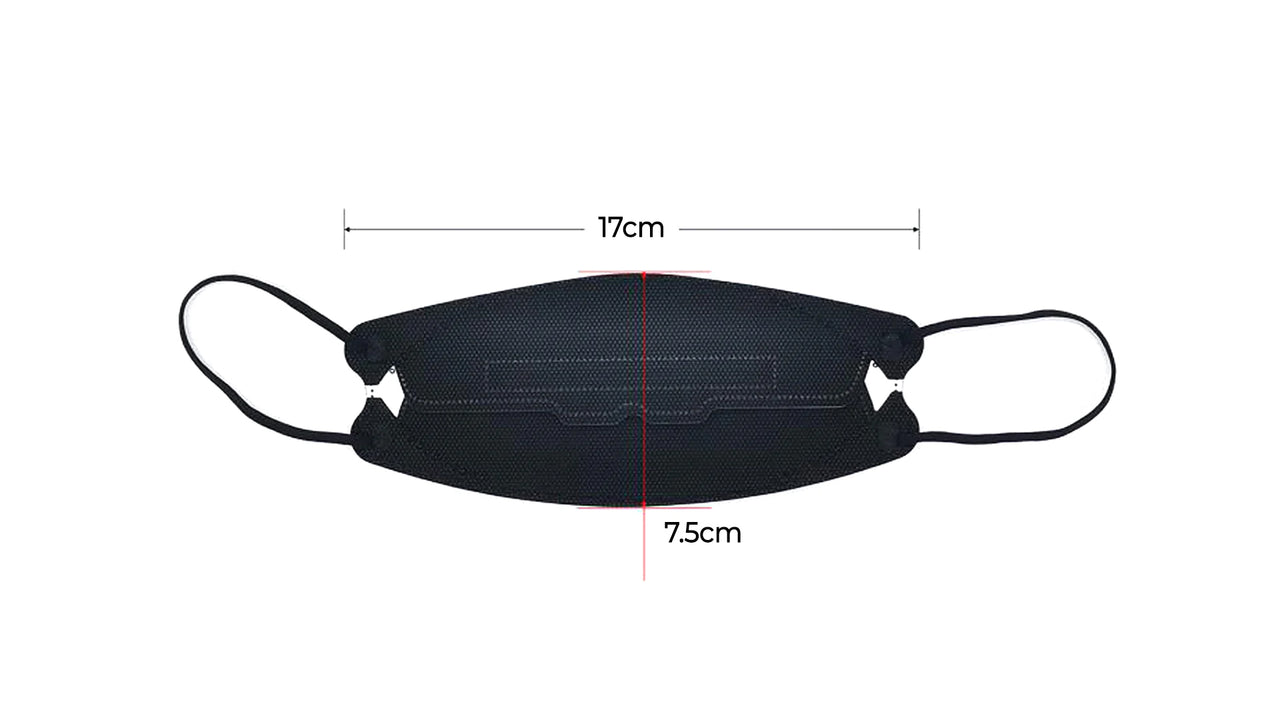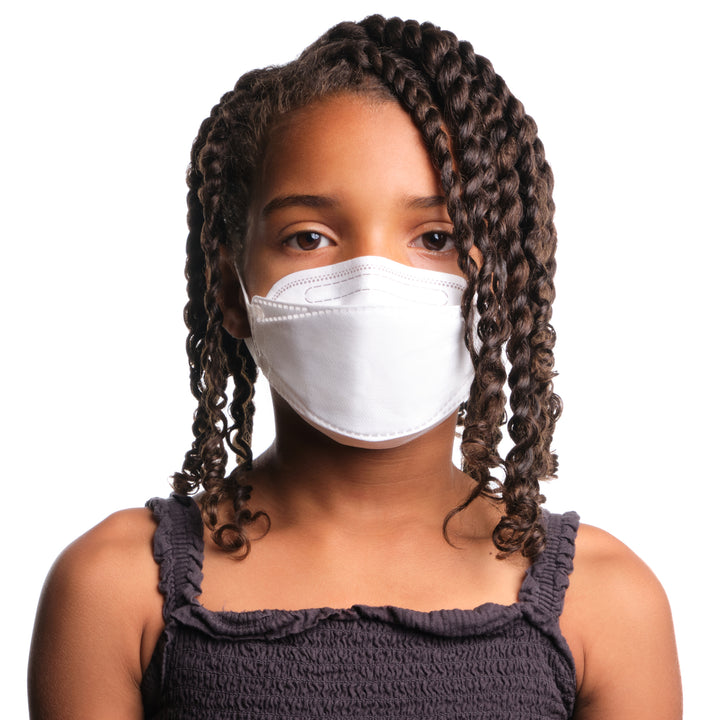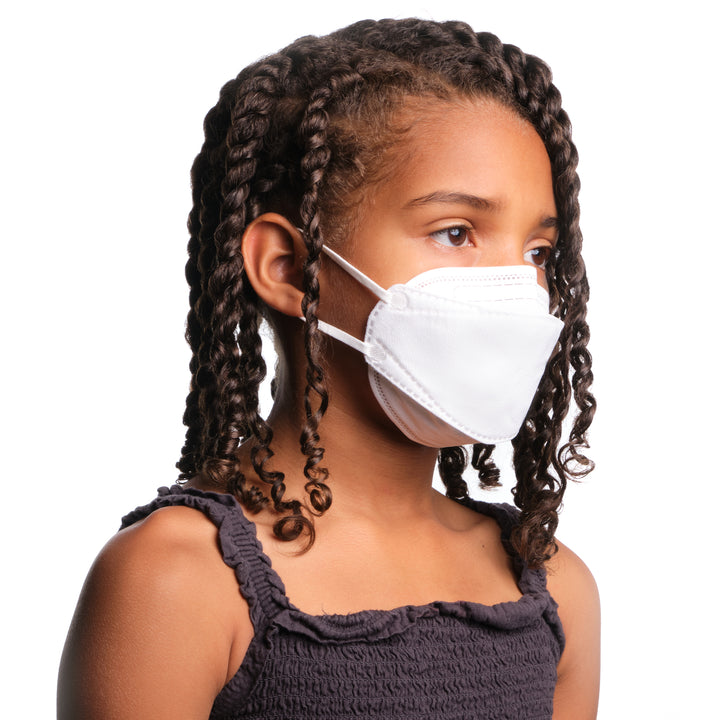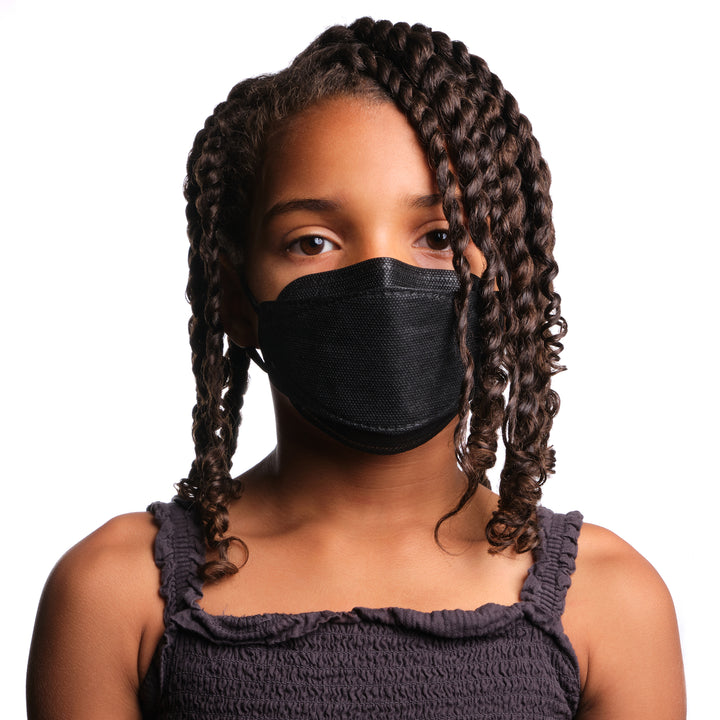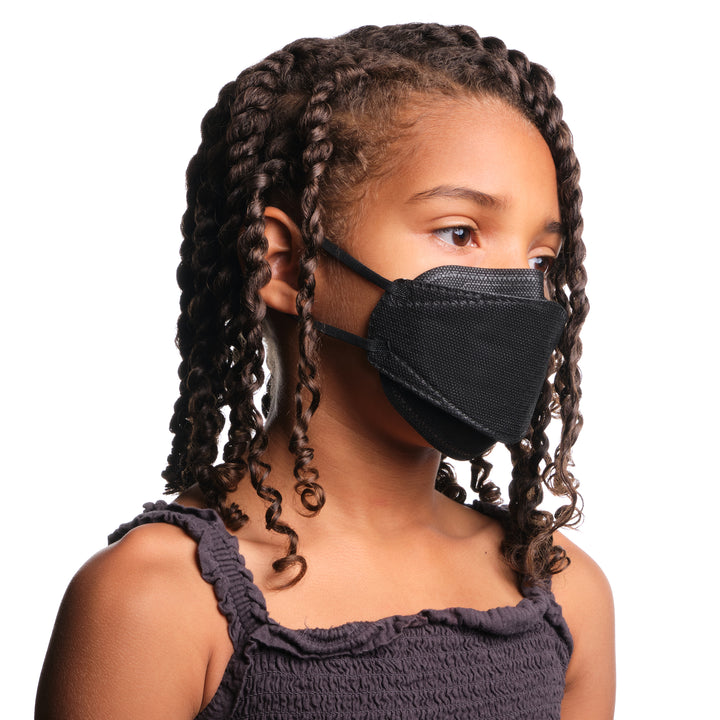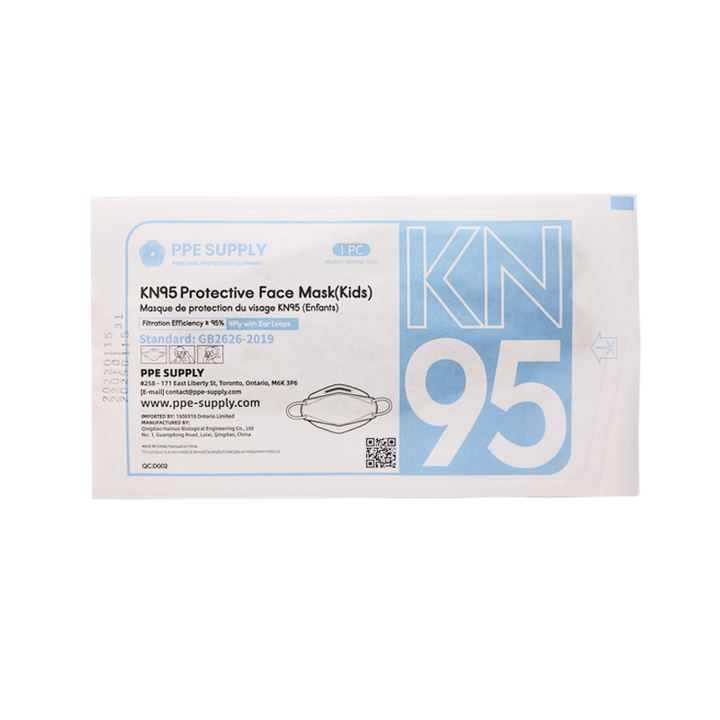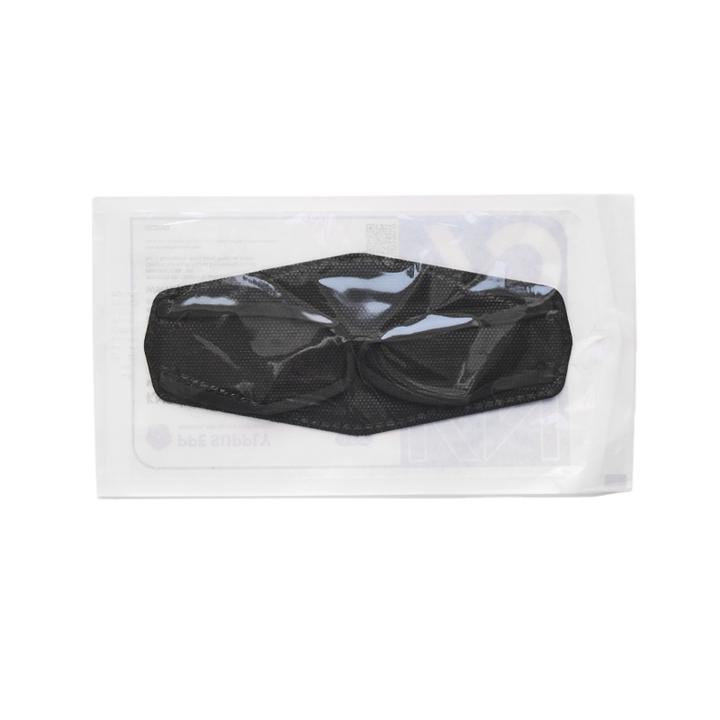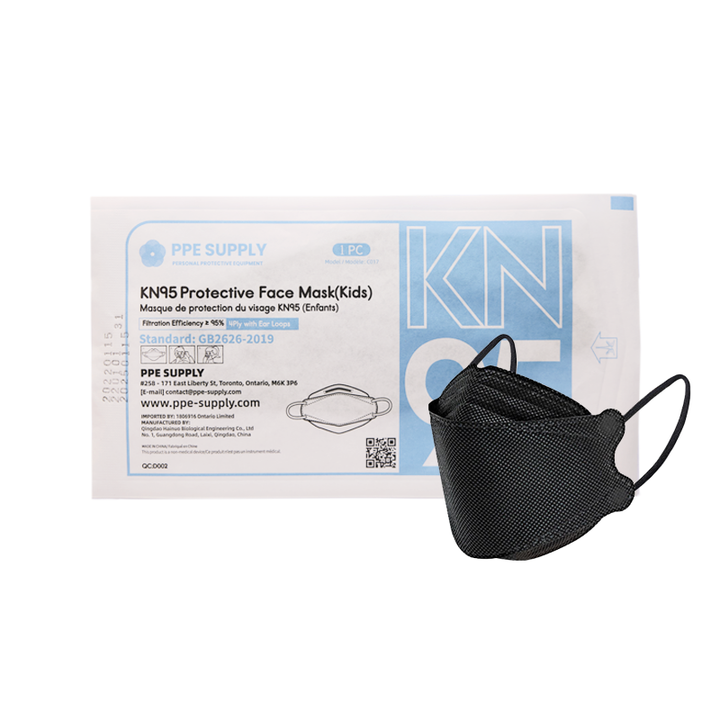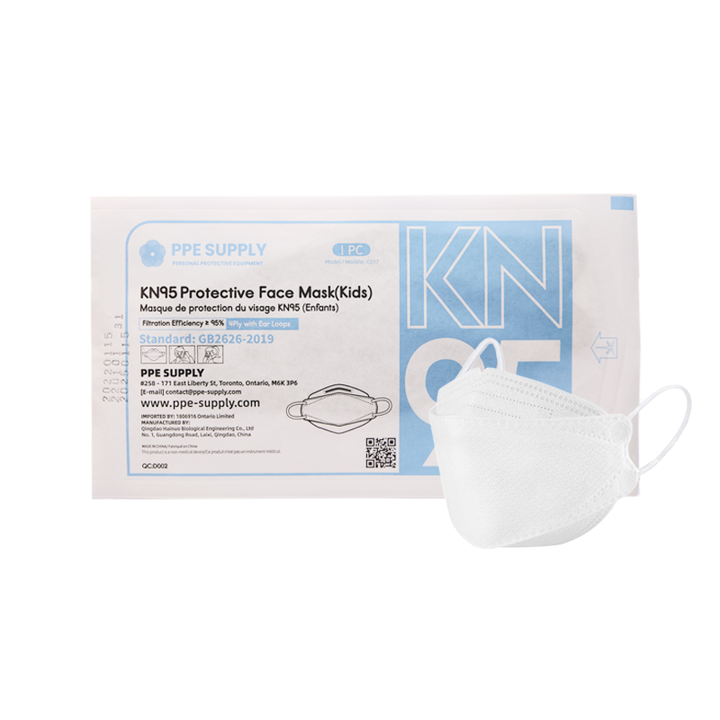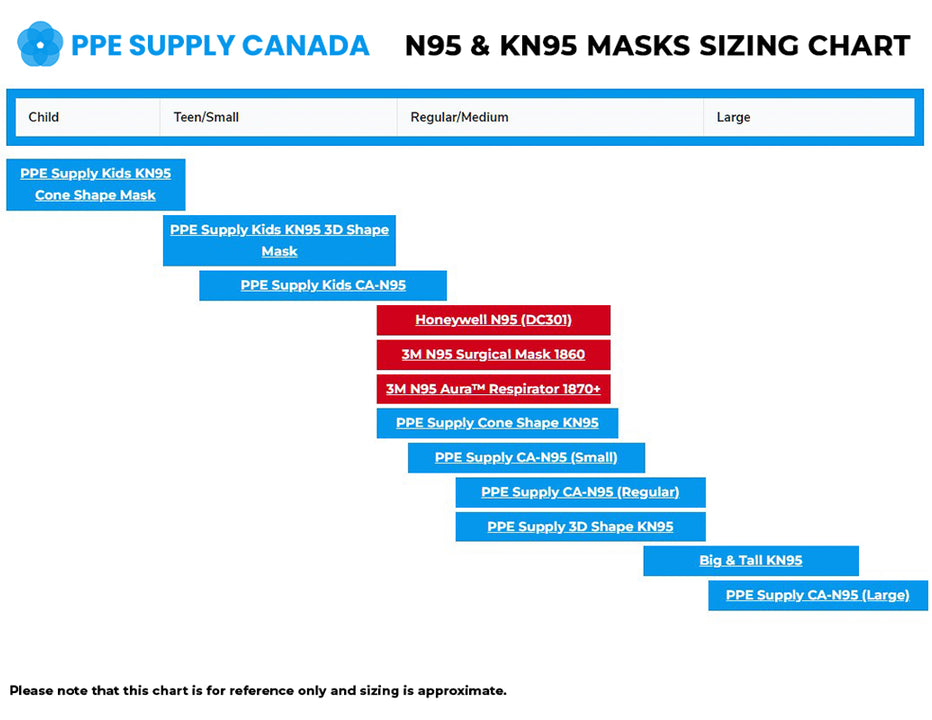 Kids/Teen KN95 Respirator Face Mask Individually Sealed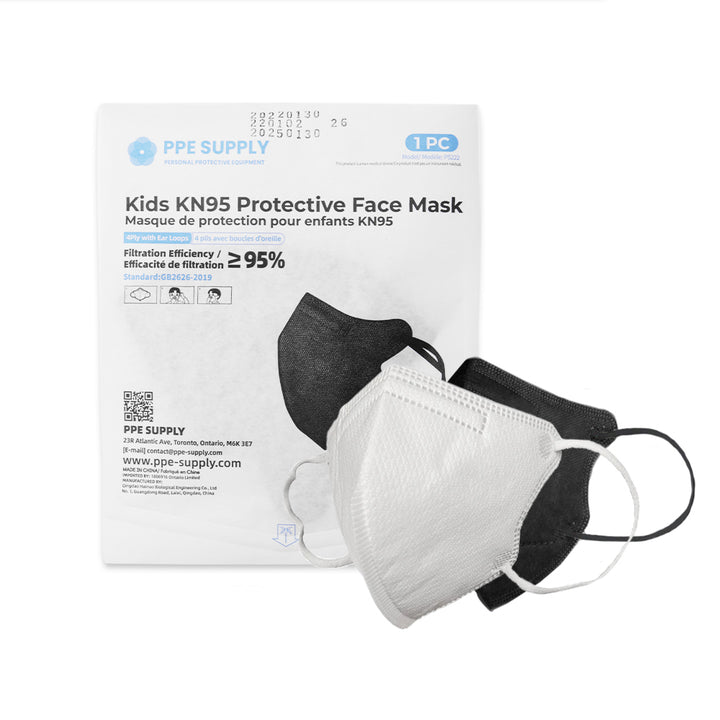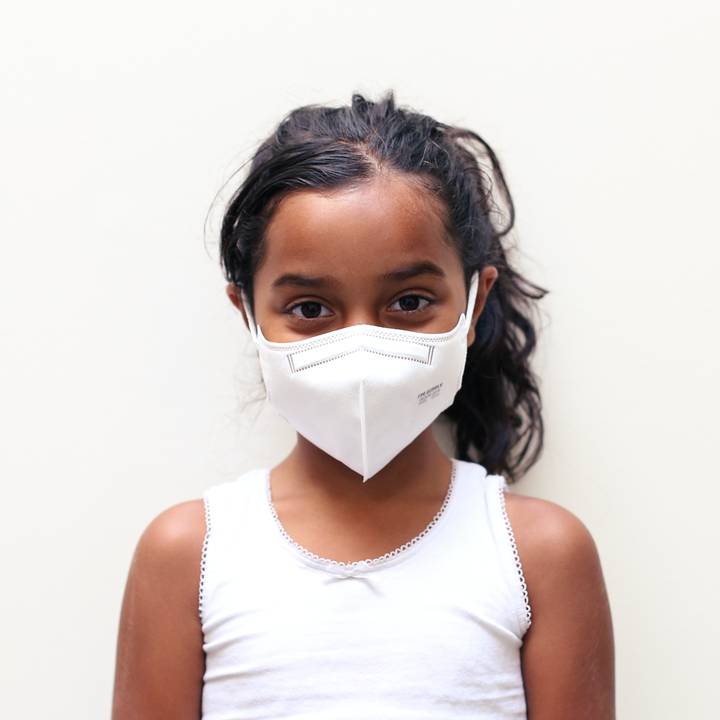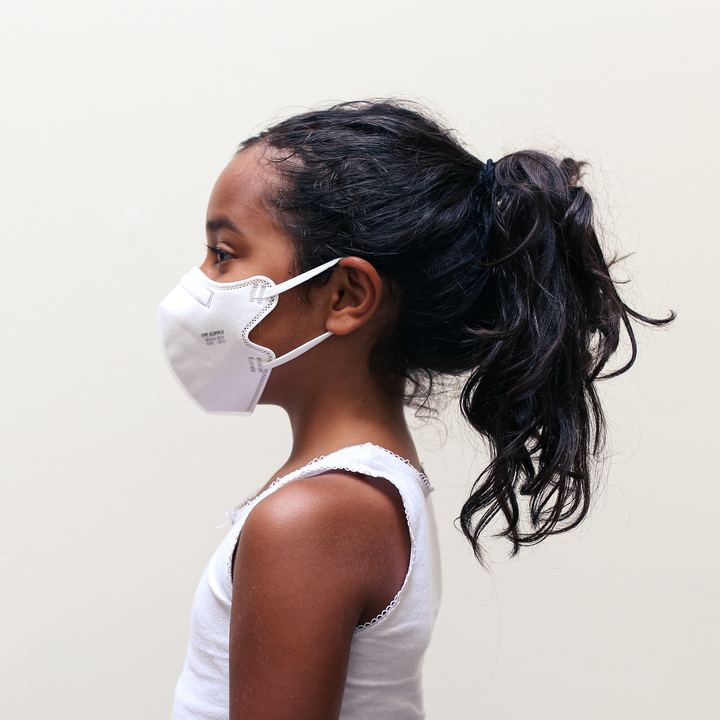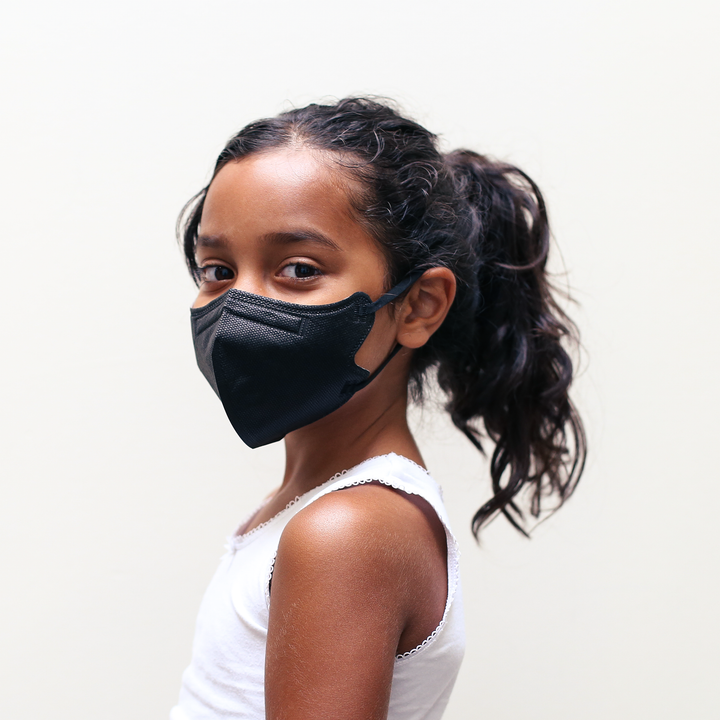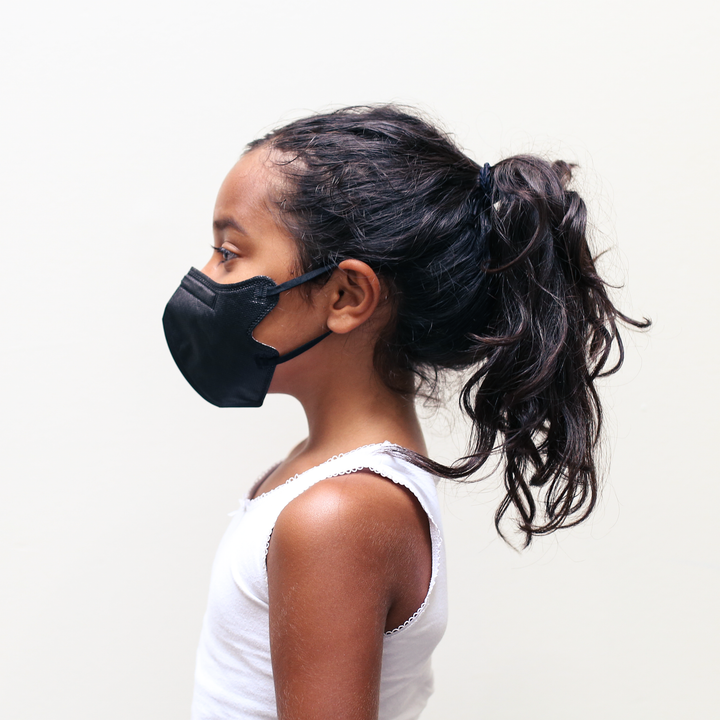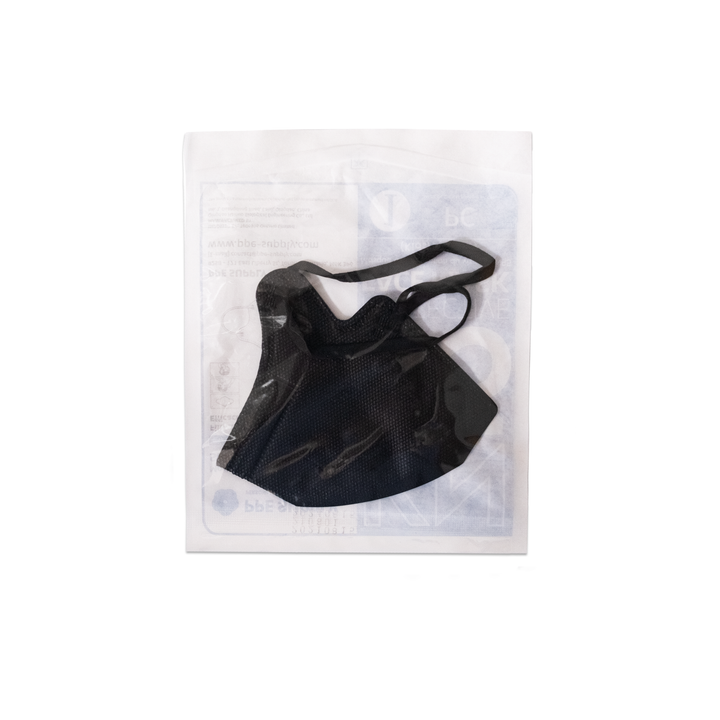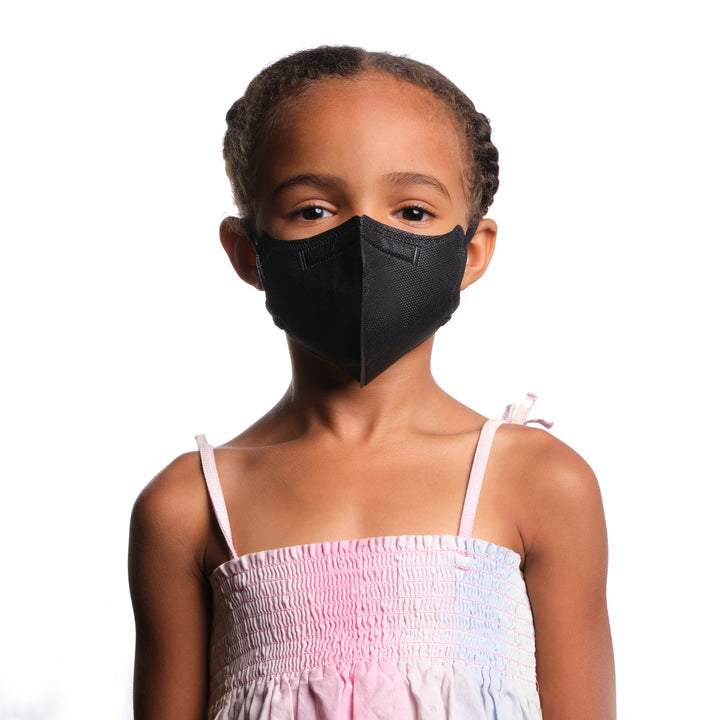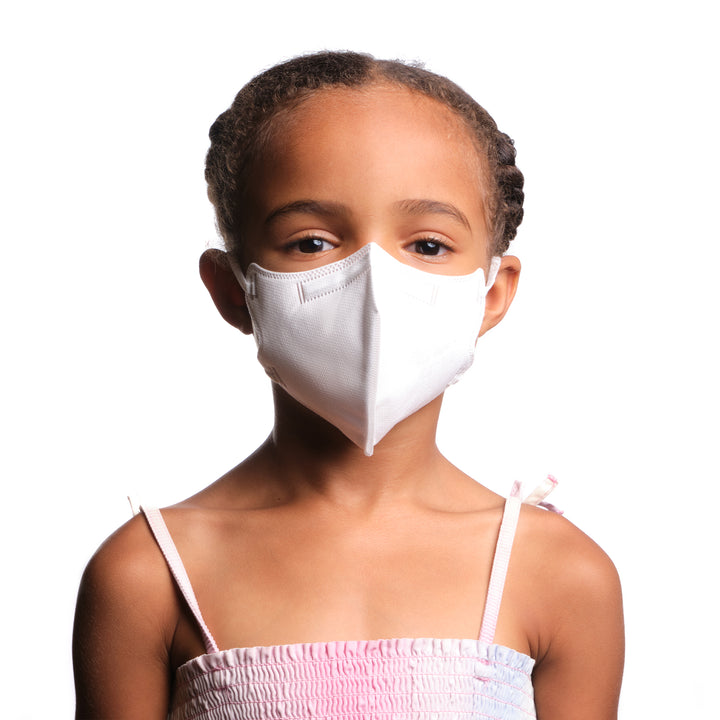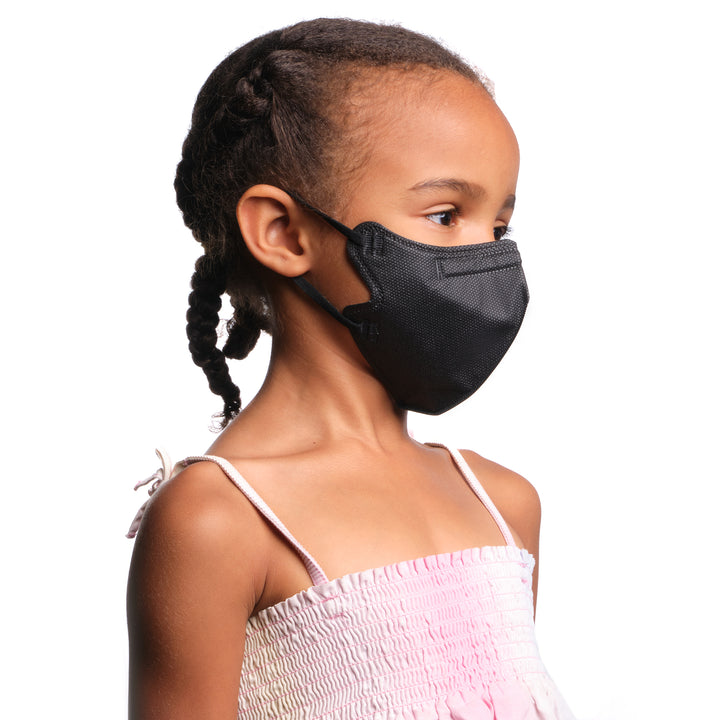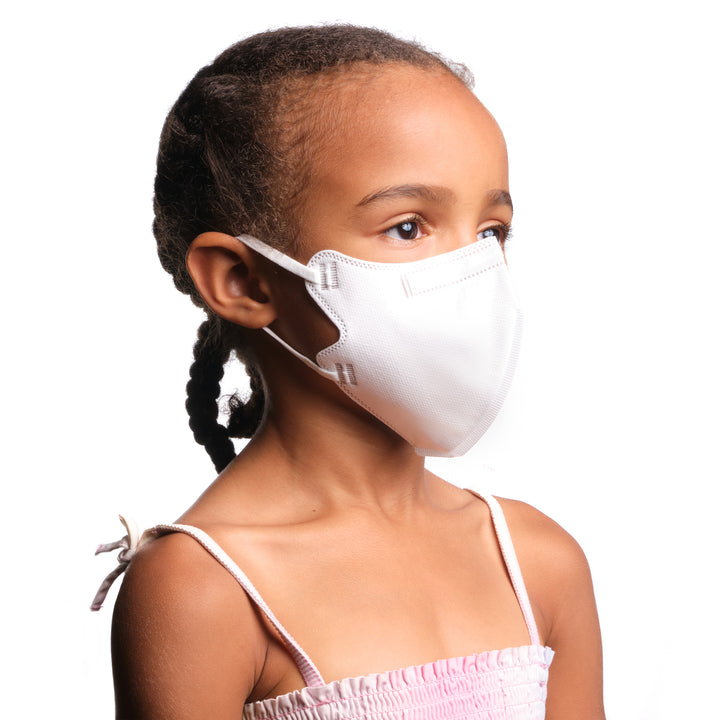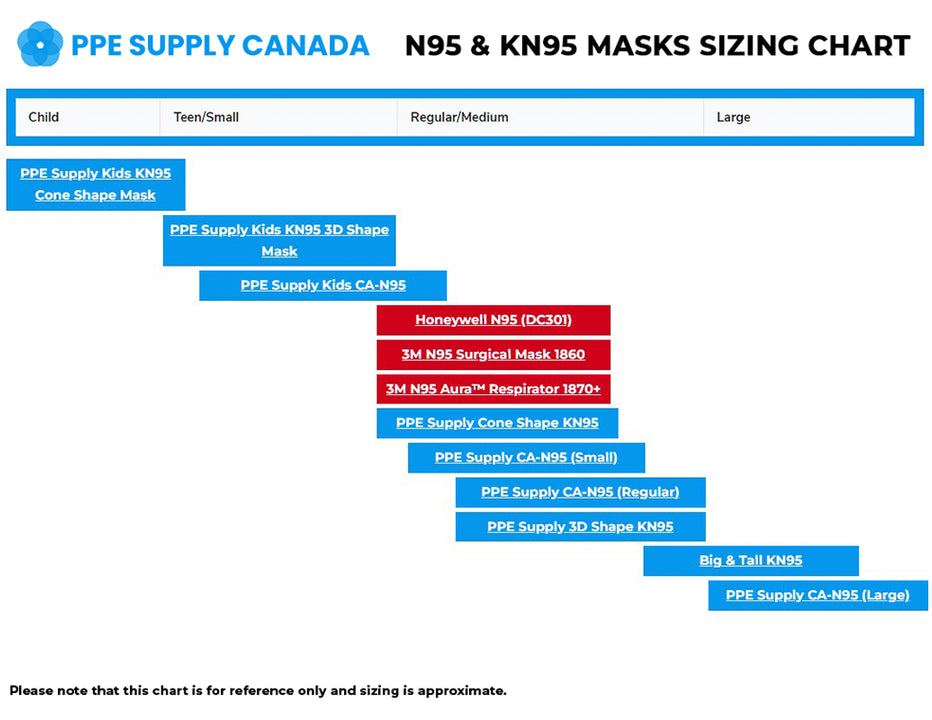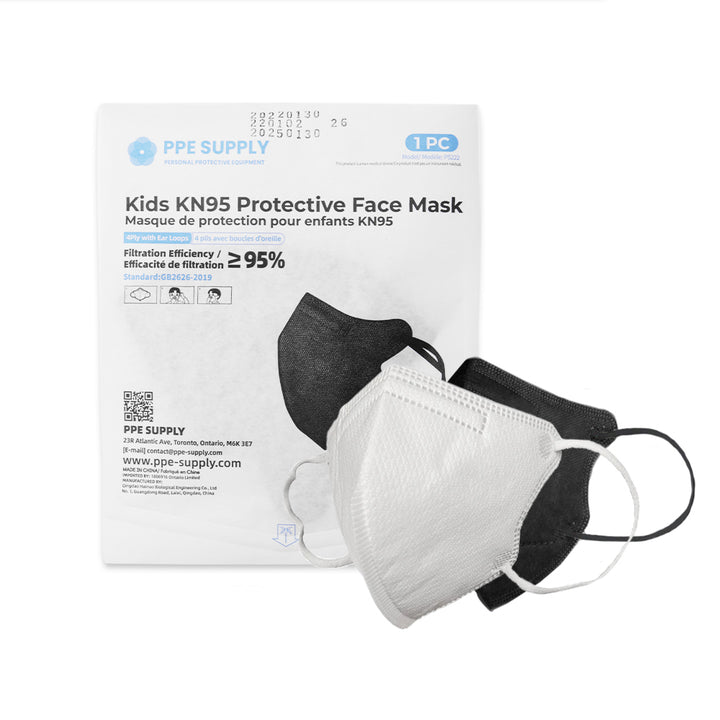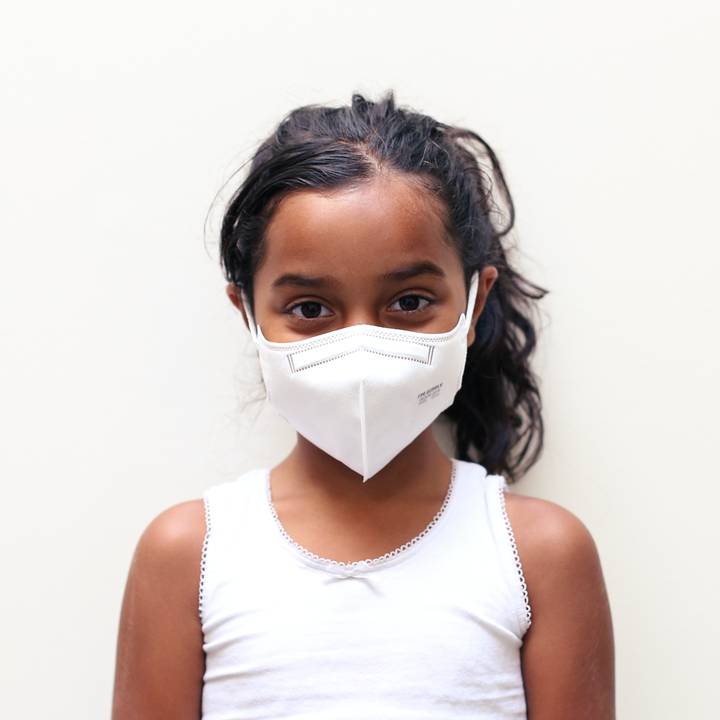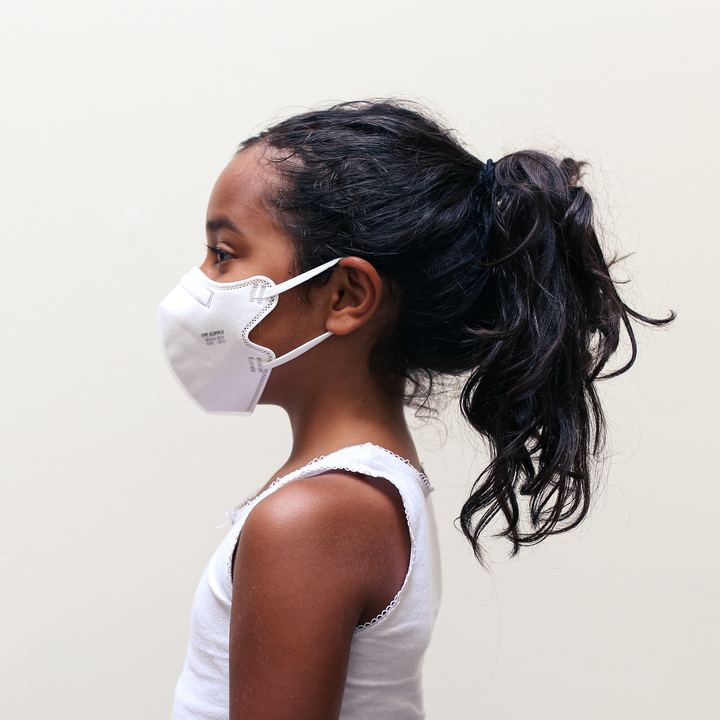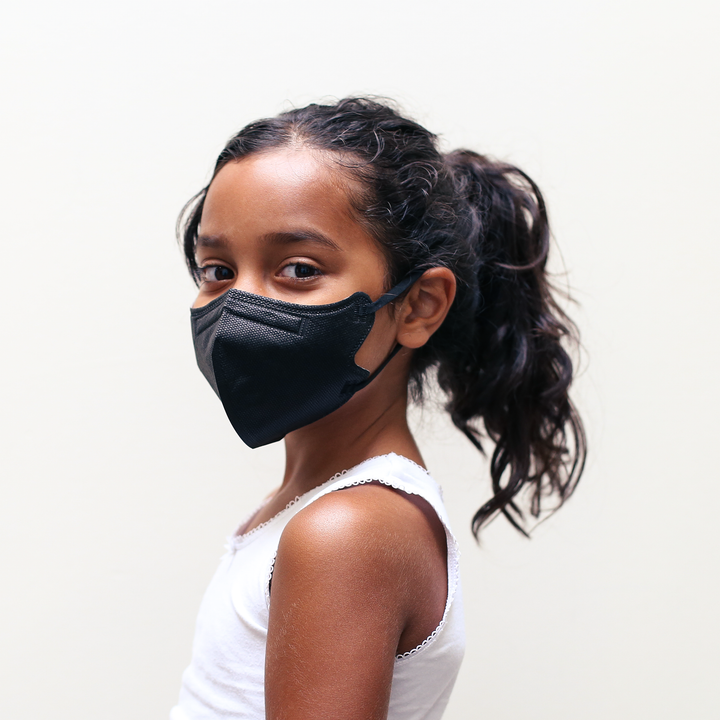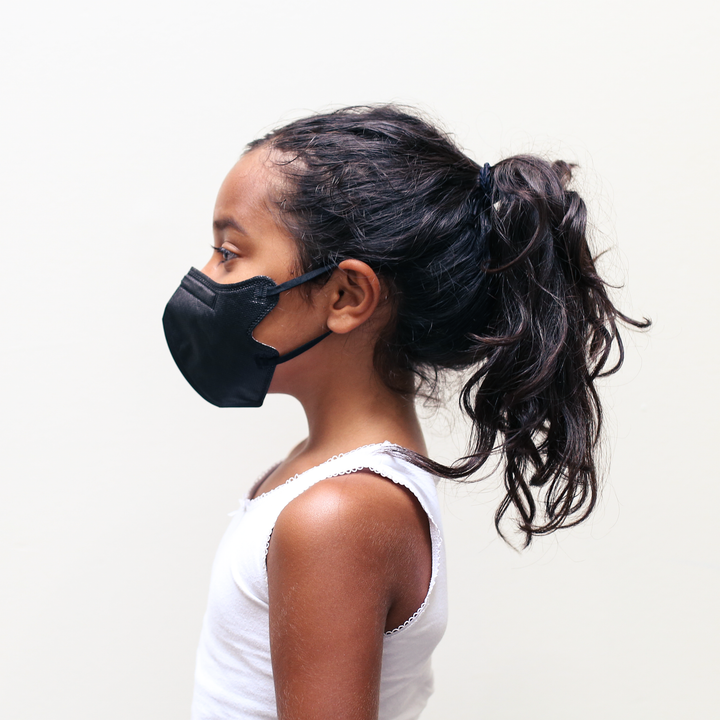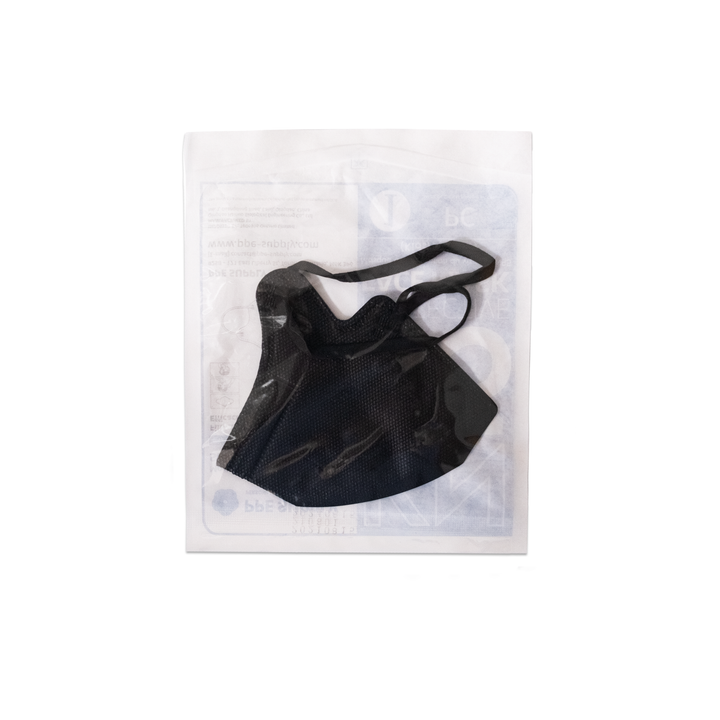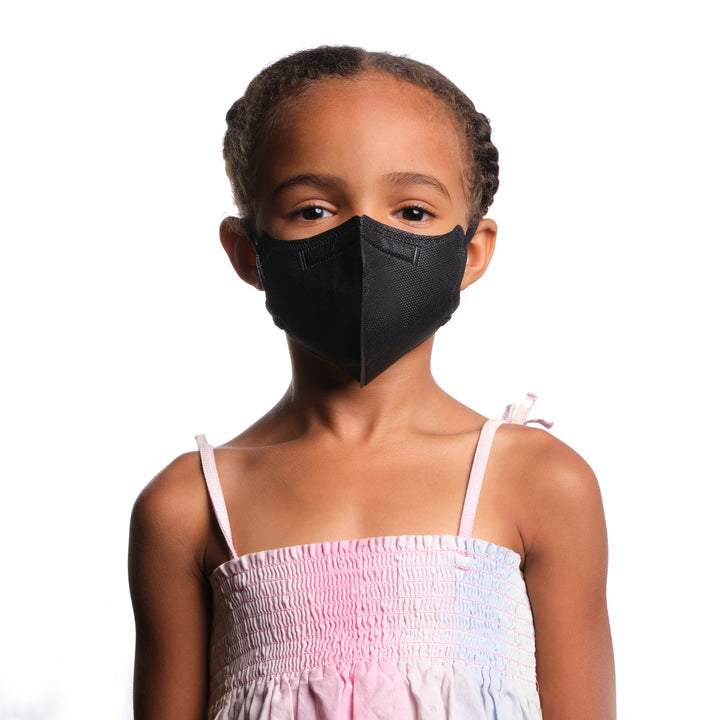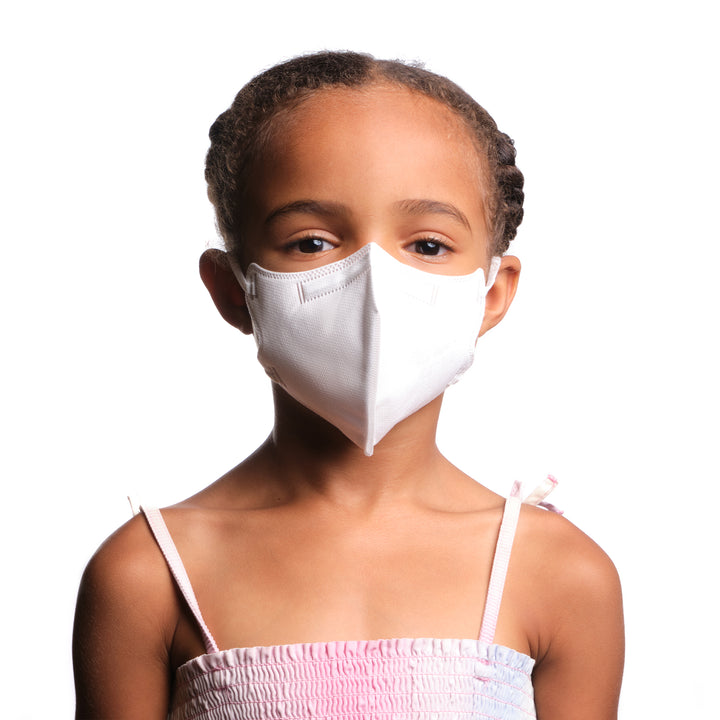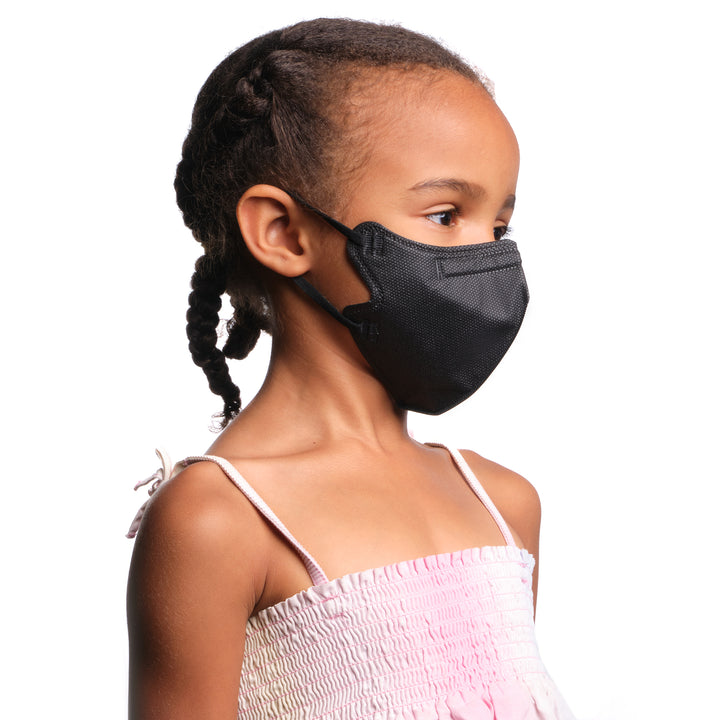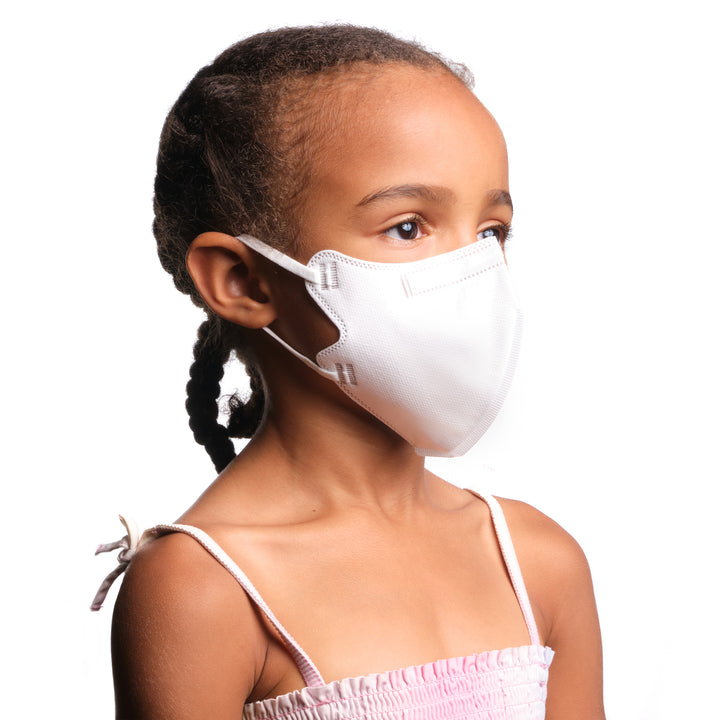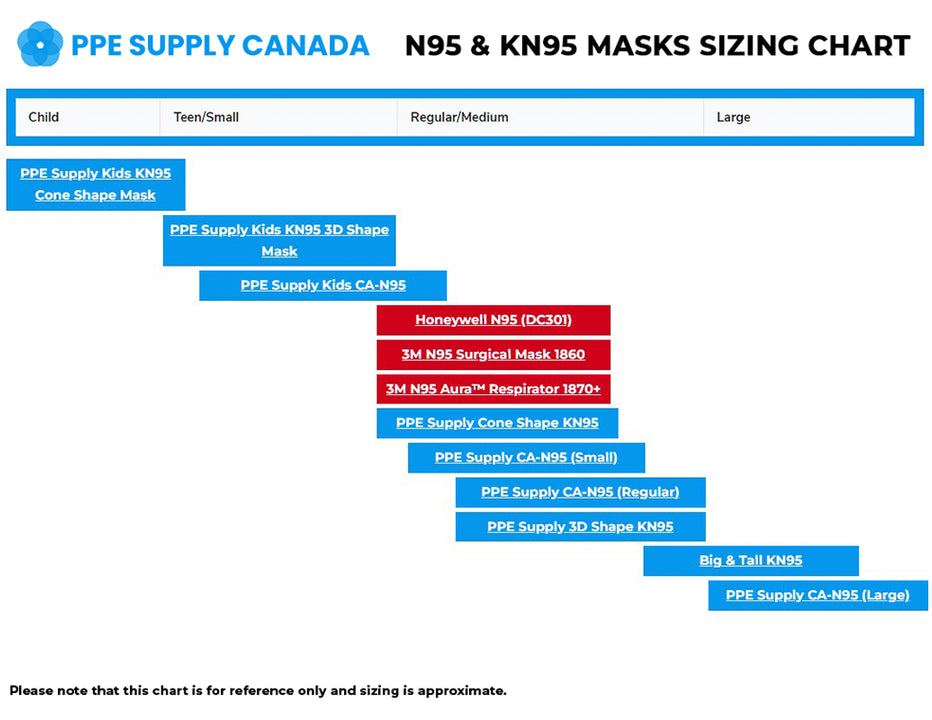 Kids KN95 Respirator Face Mask Individually Sealed (Cone Shape)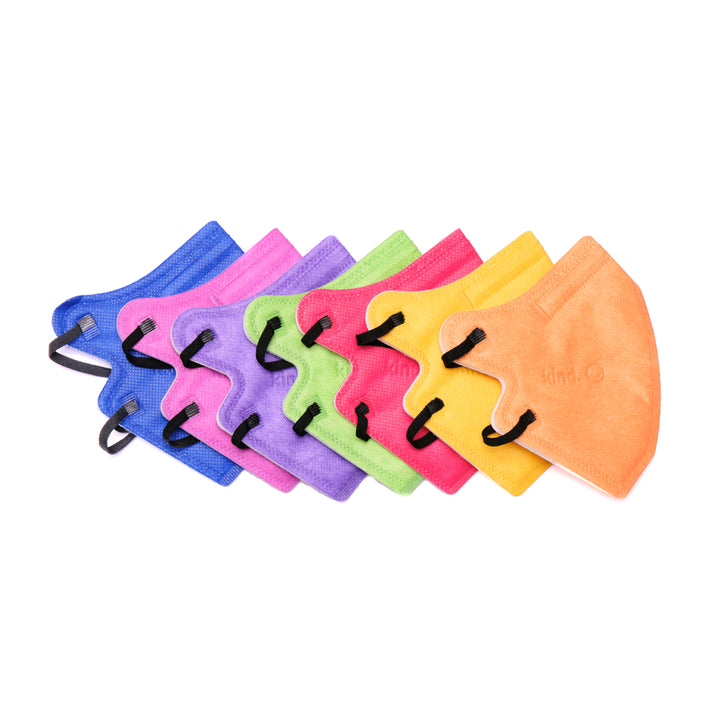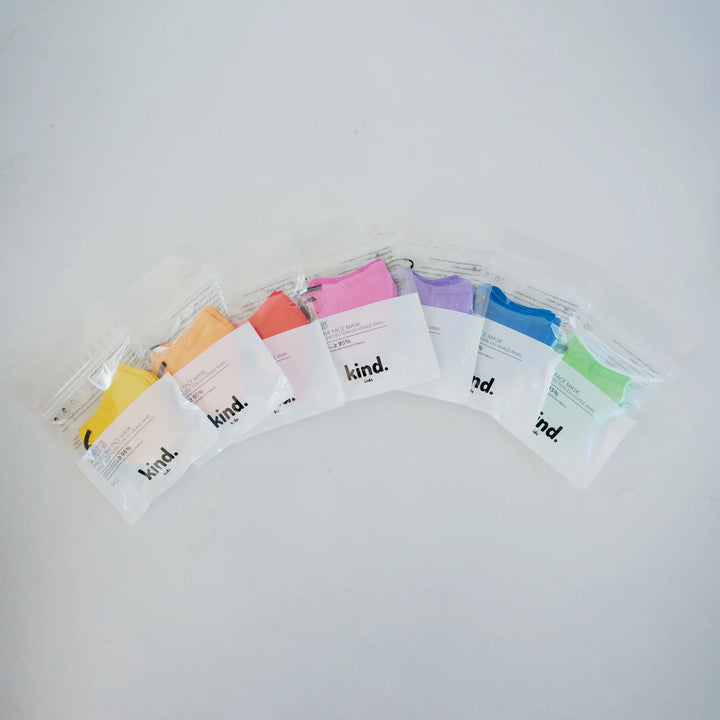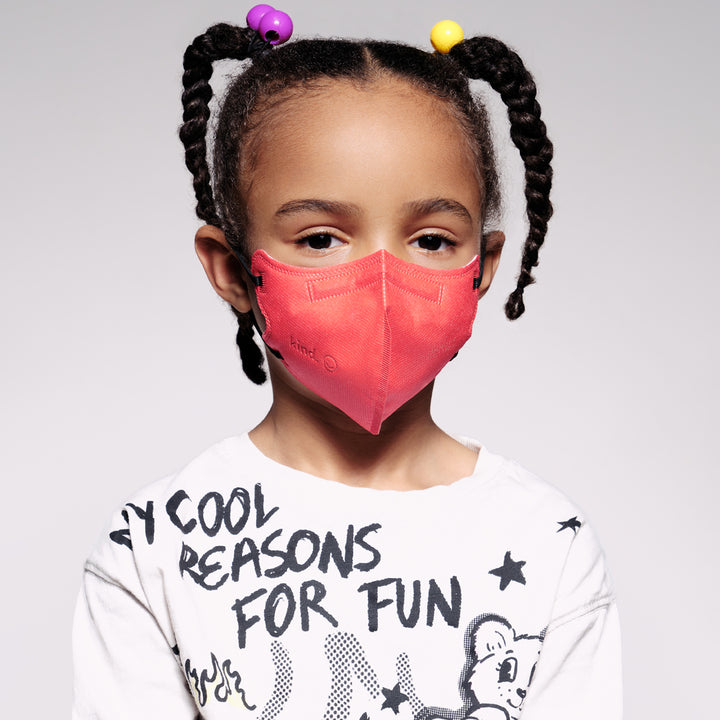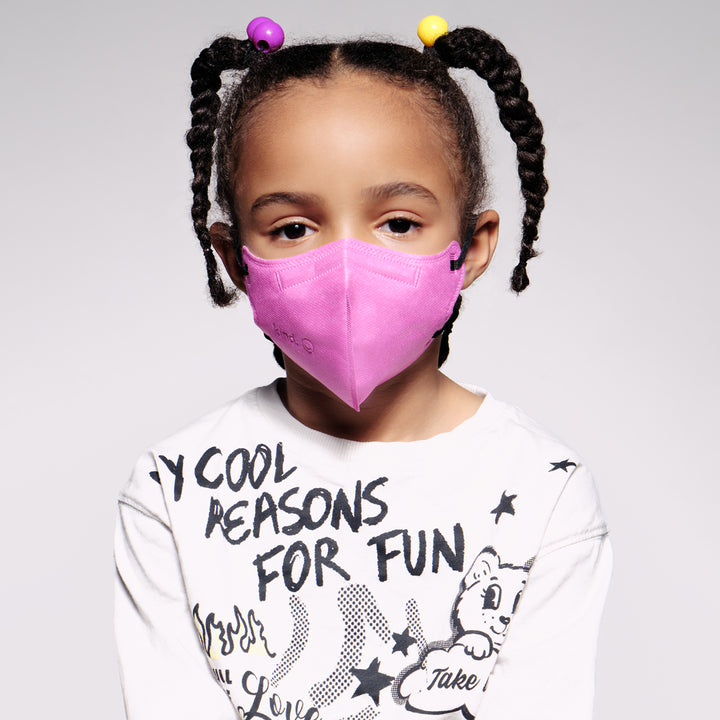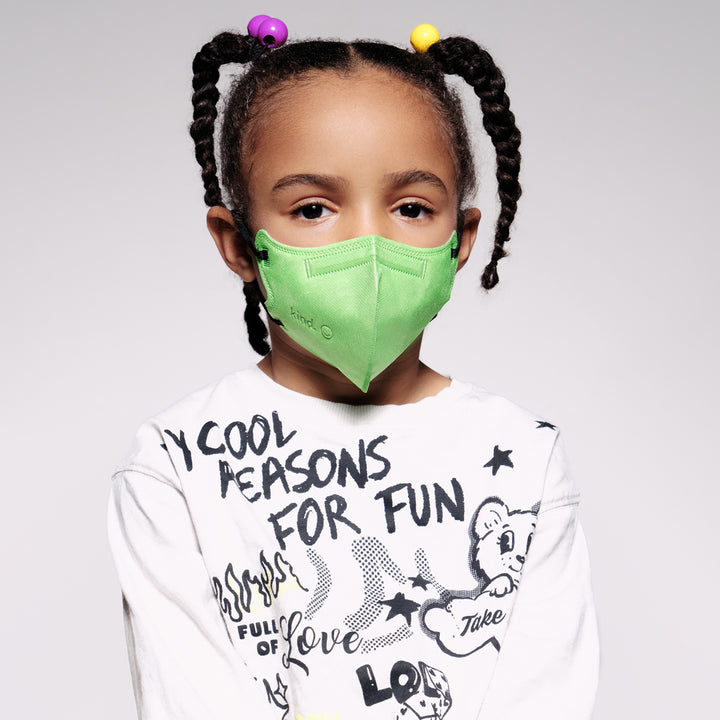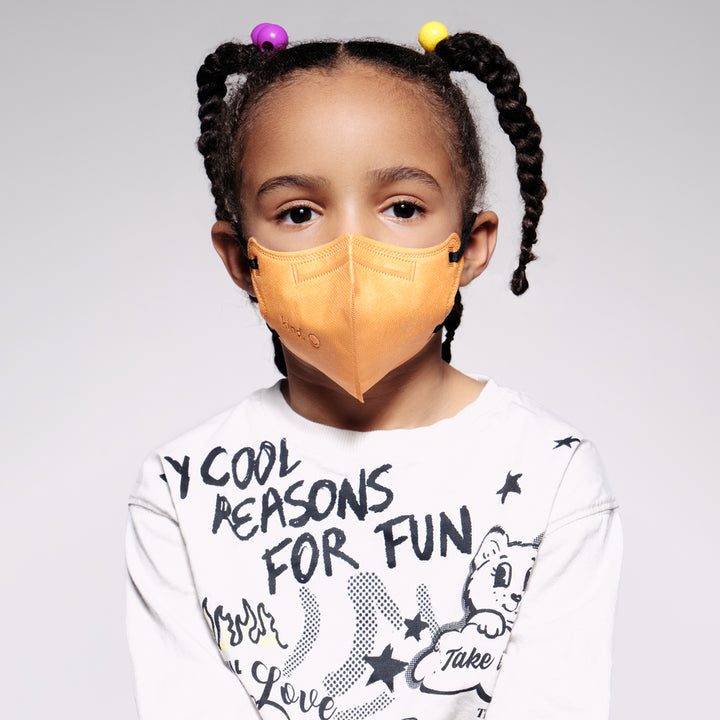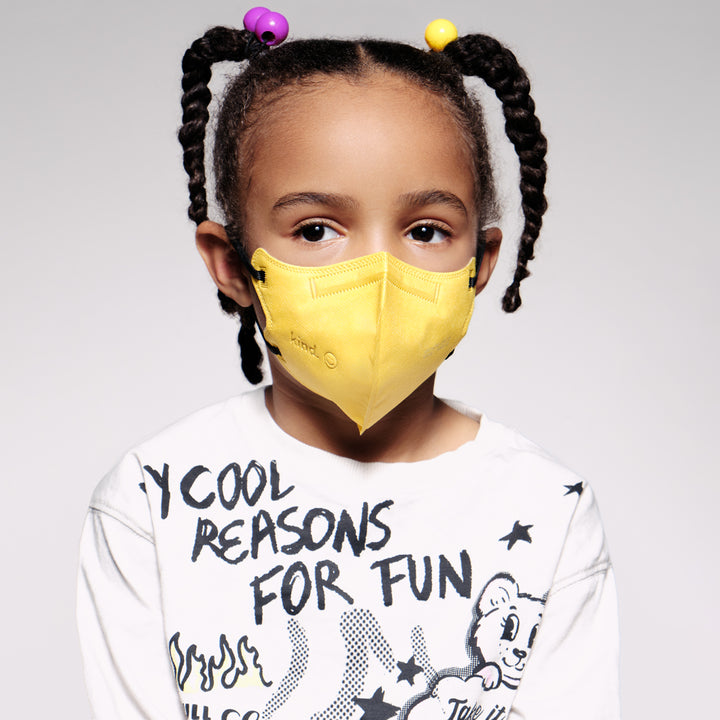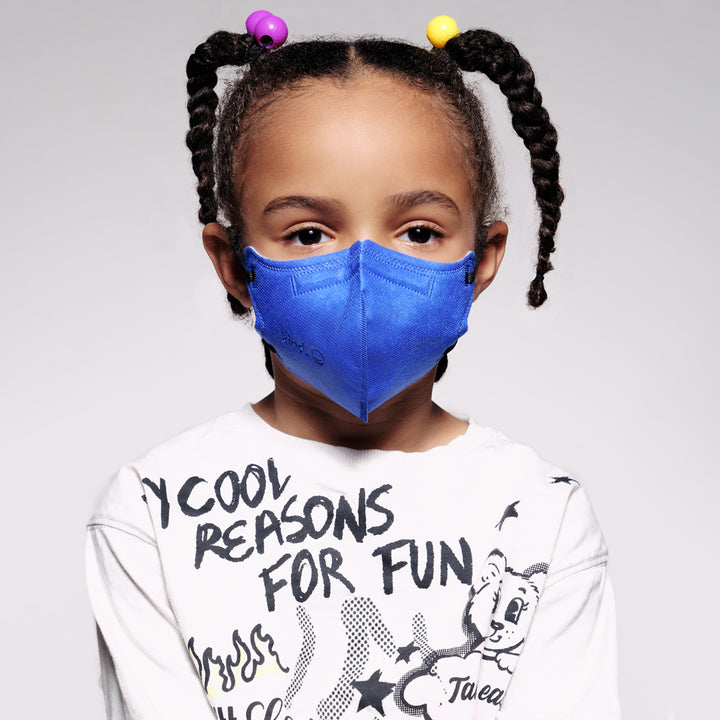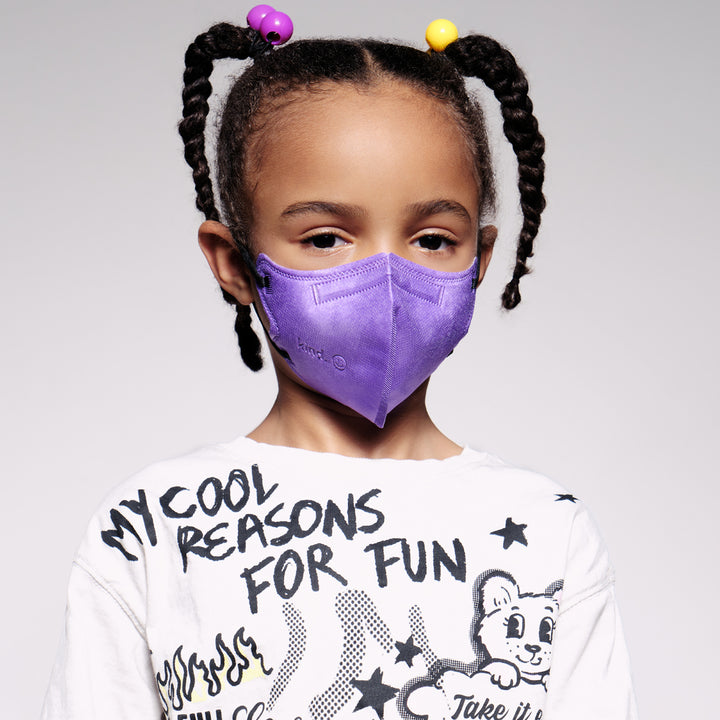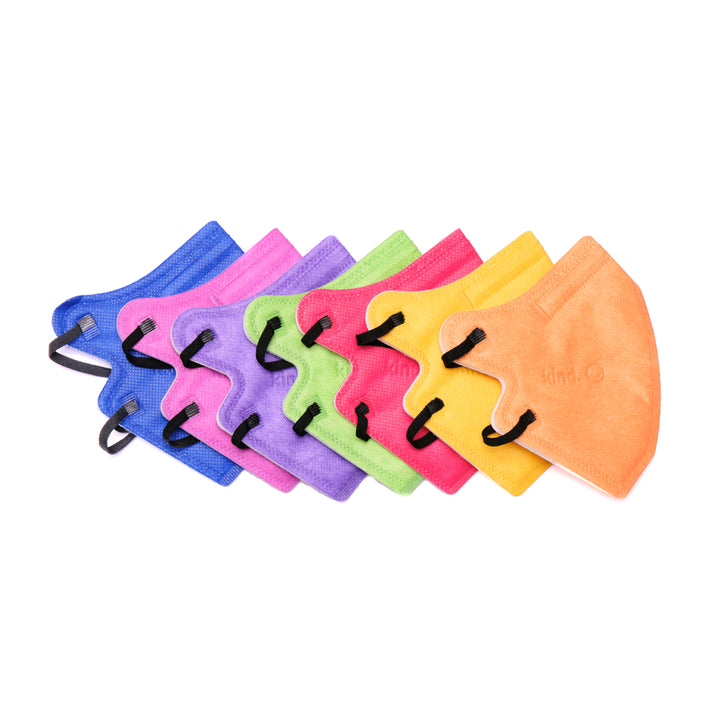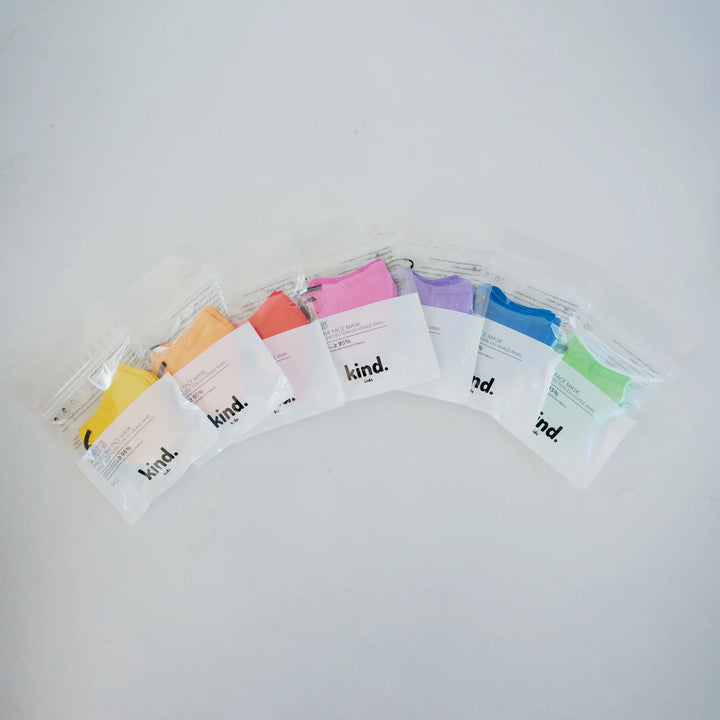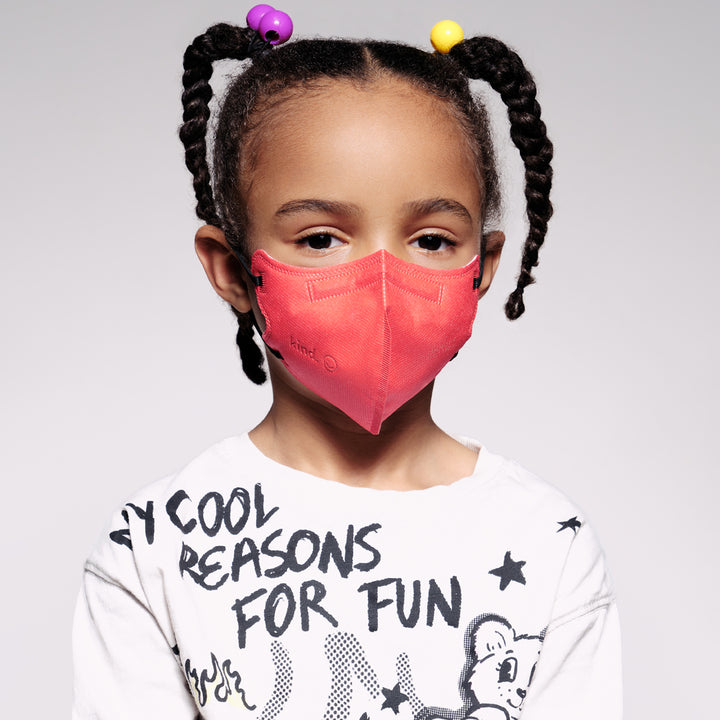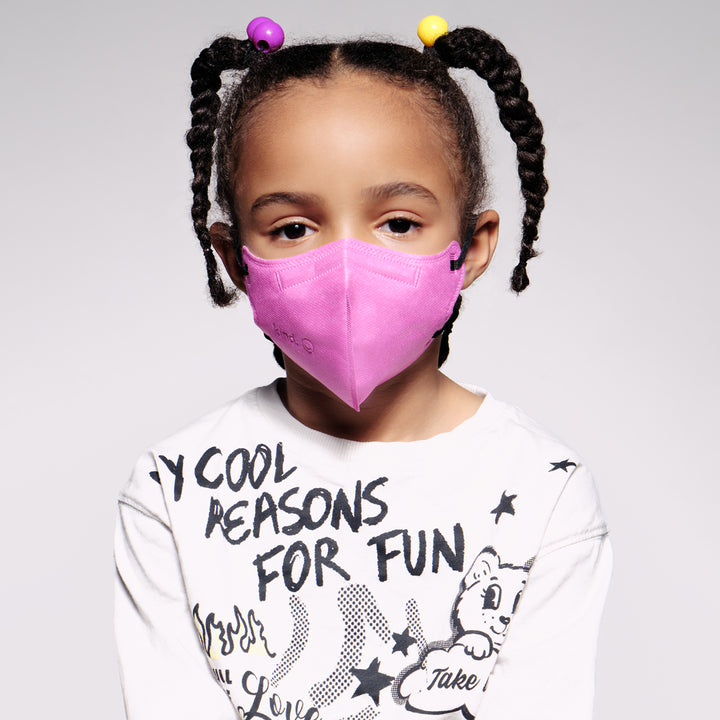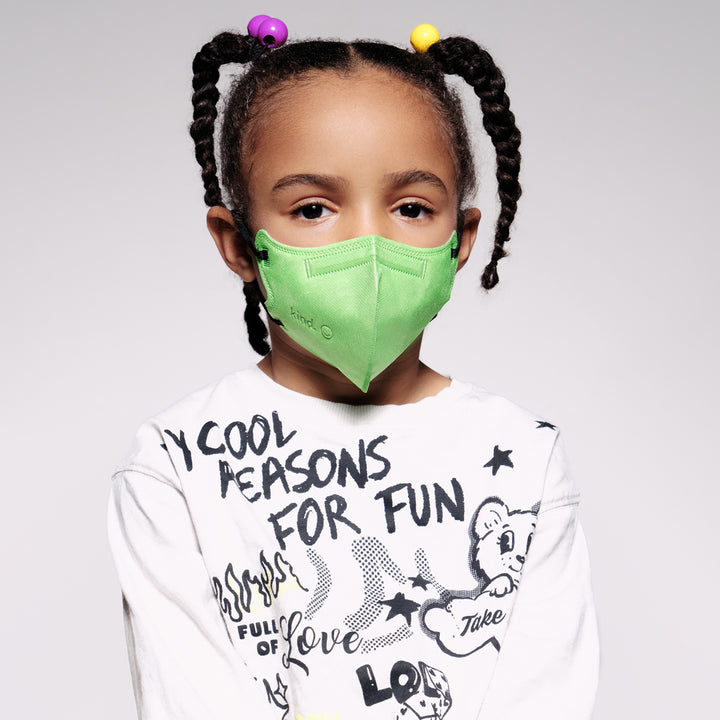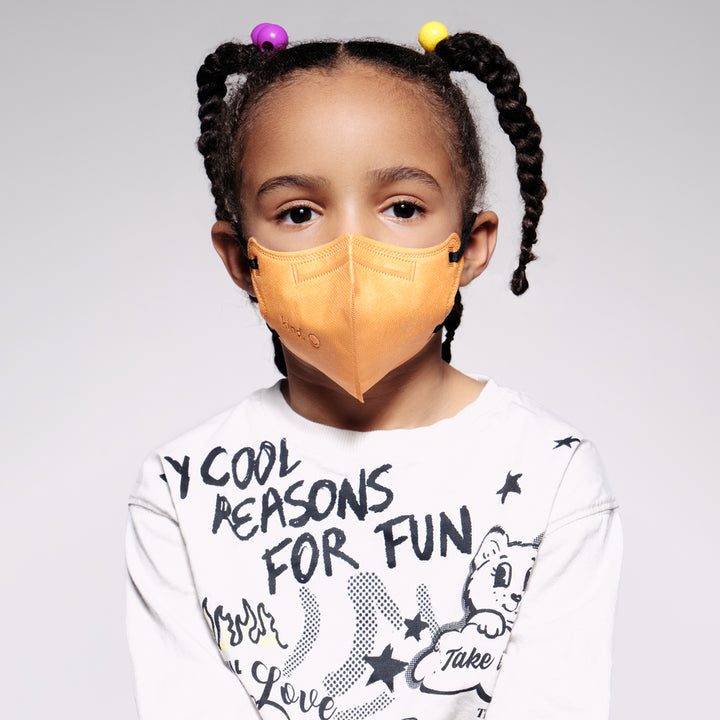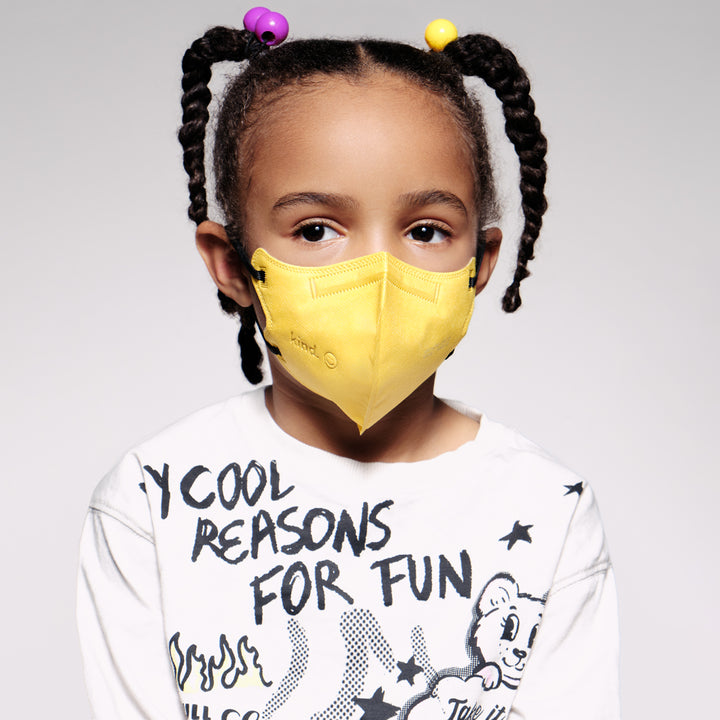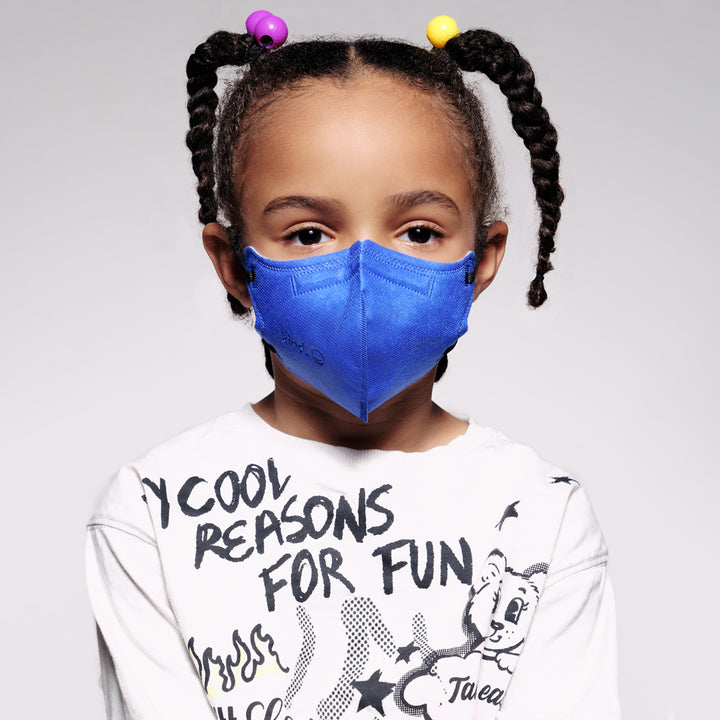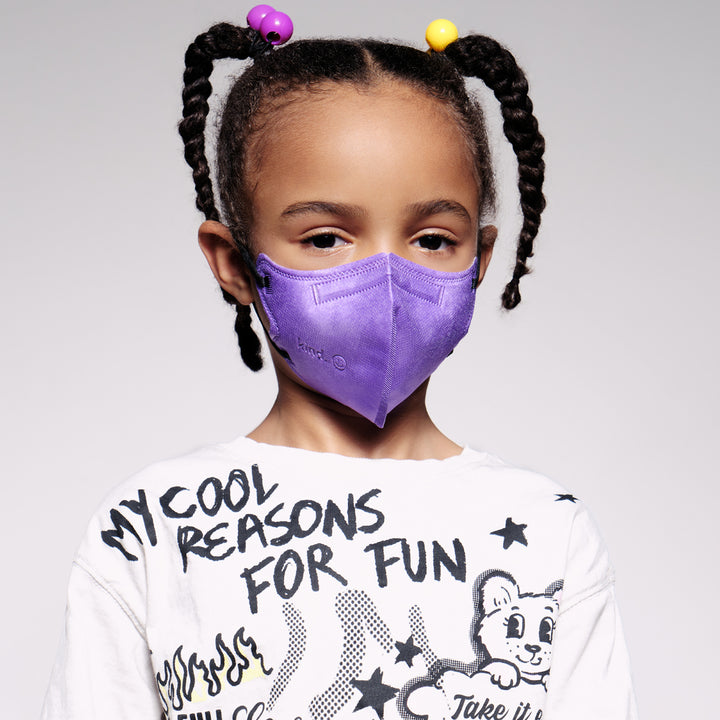 Kids Kind KN95 Respirator Face Mask - Colour Series
Made in Canada Kids Masks
Canadian-made, kid's face masks have become a preferred item across the country, and PPE Supply Canada is proud of their Made in Canada Collection. Each Canadian-made kid's face mask is carefully manufactured right here in Ontario! All of our made-in-Canada children's face masks are soft and comfortable, while providing optimal levels of breathability and long-lasting protection.
Purchasing Canadian-made items helps us to support our fellow neighbours and enhance the protection of our communities! Shop local, shop Canadian!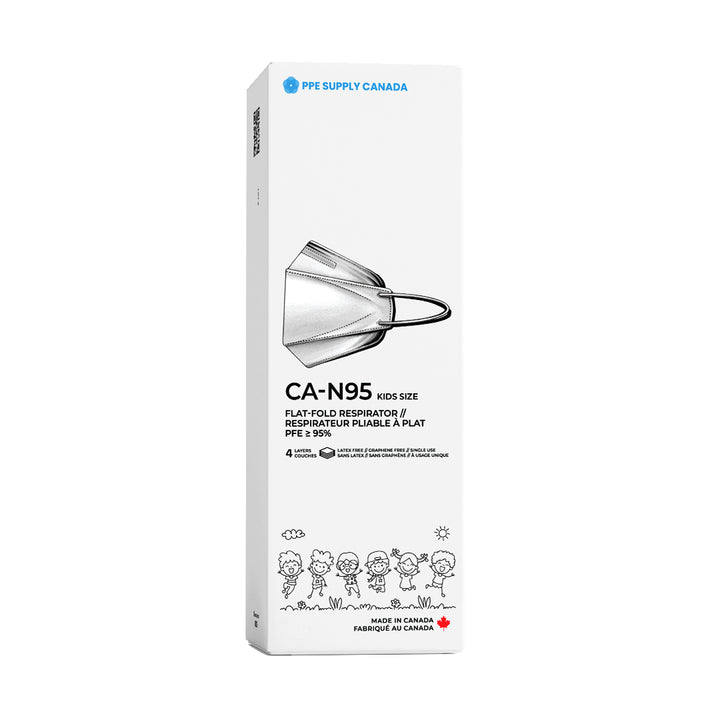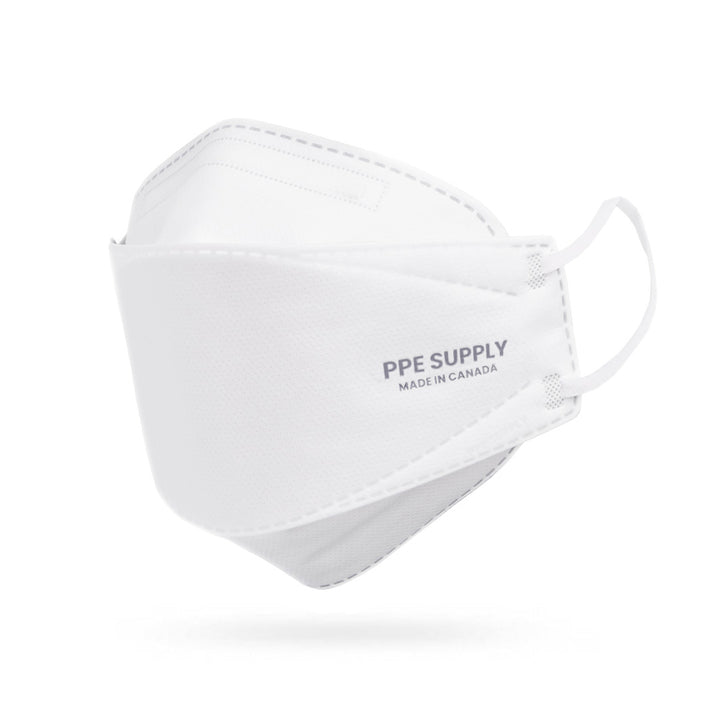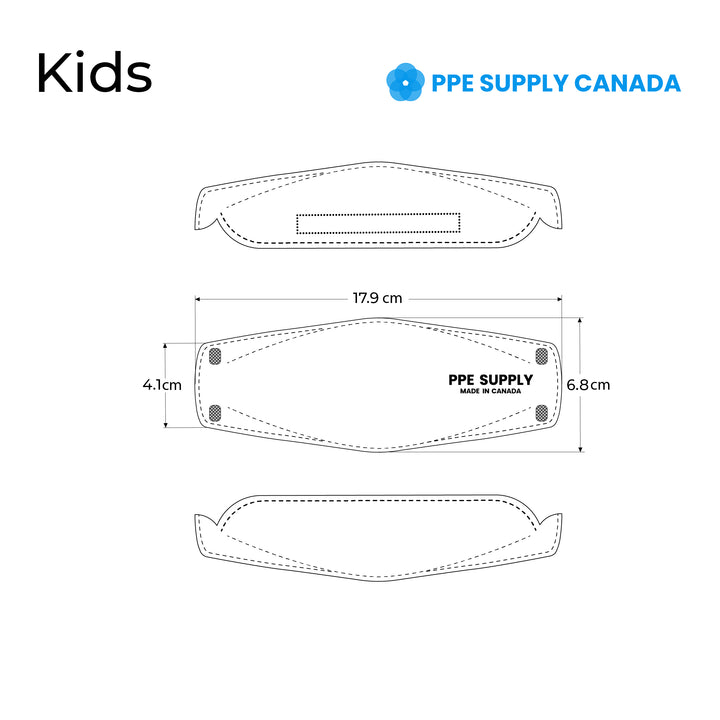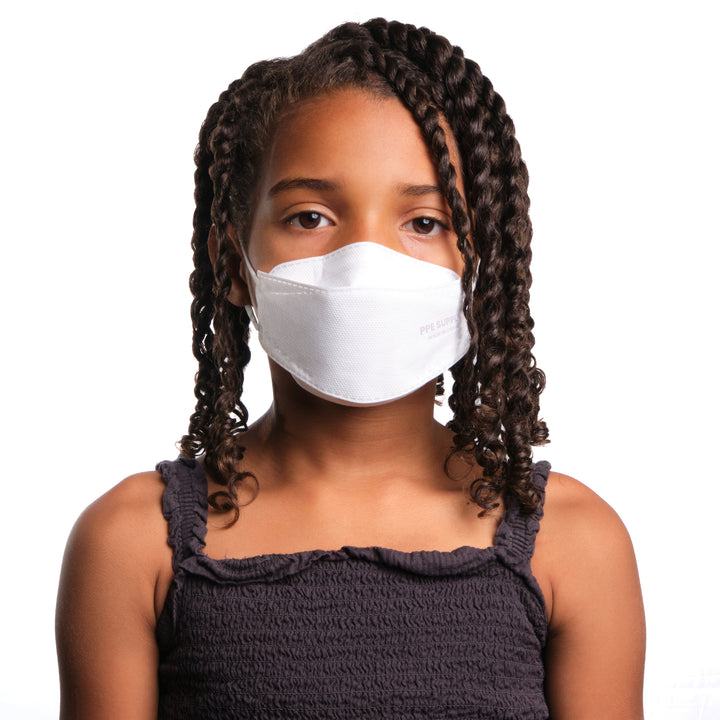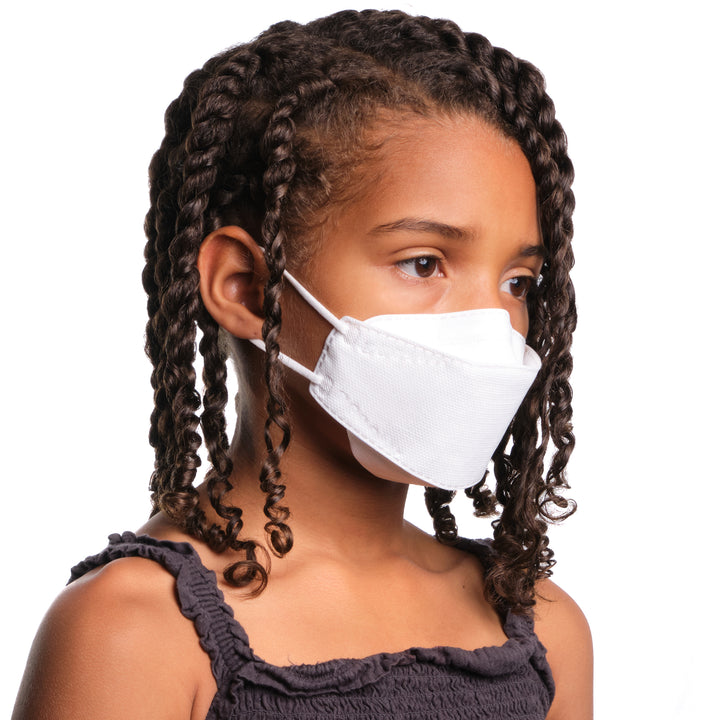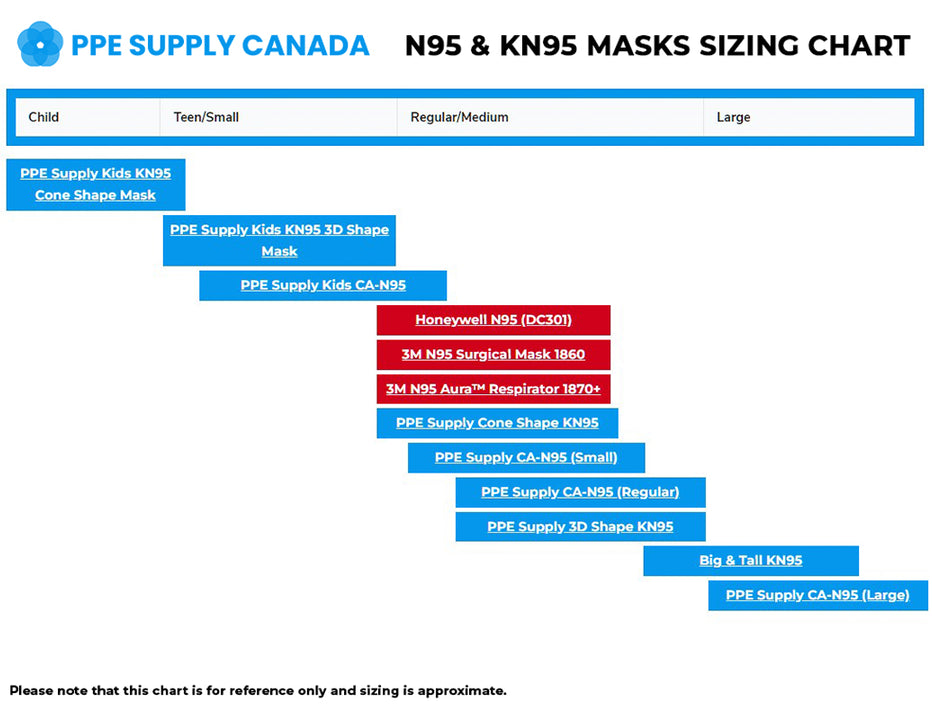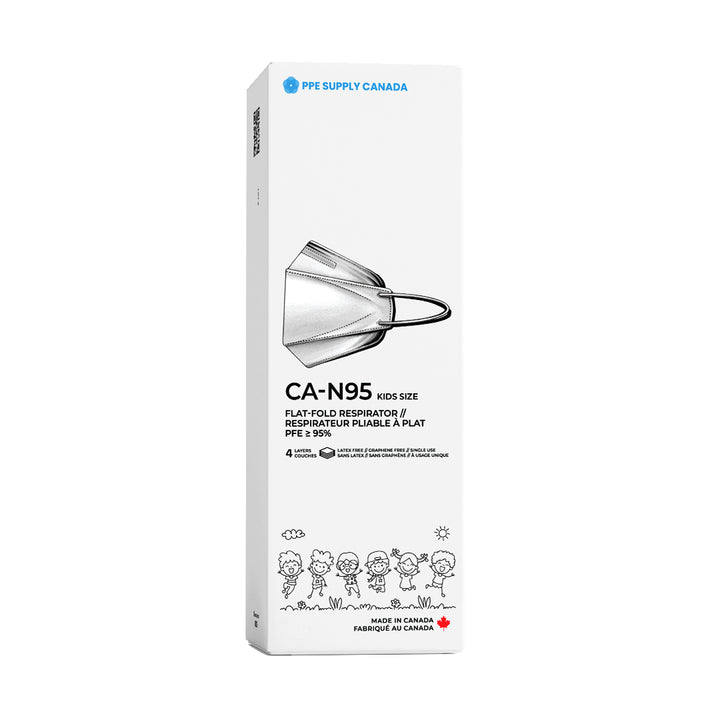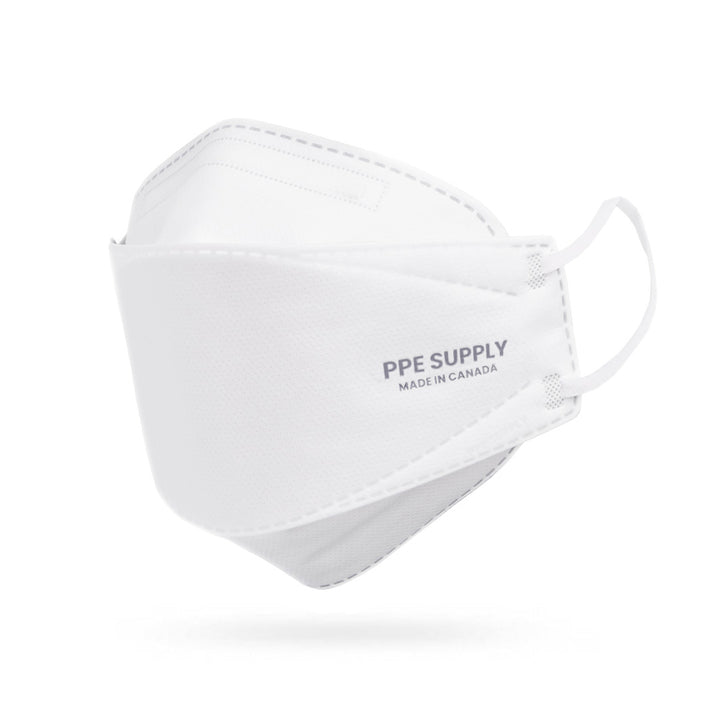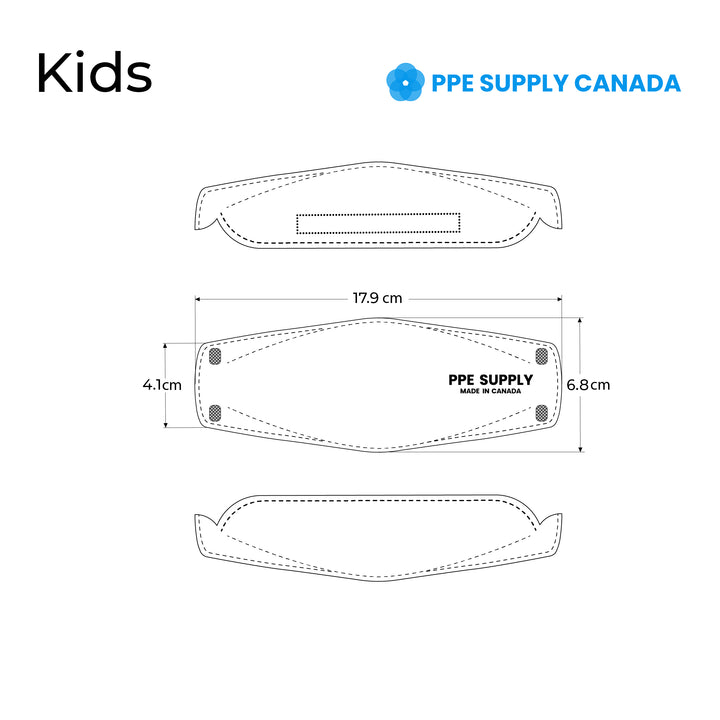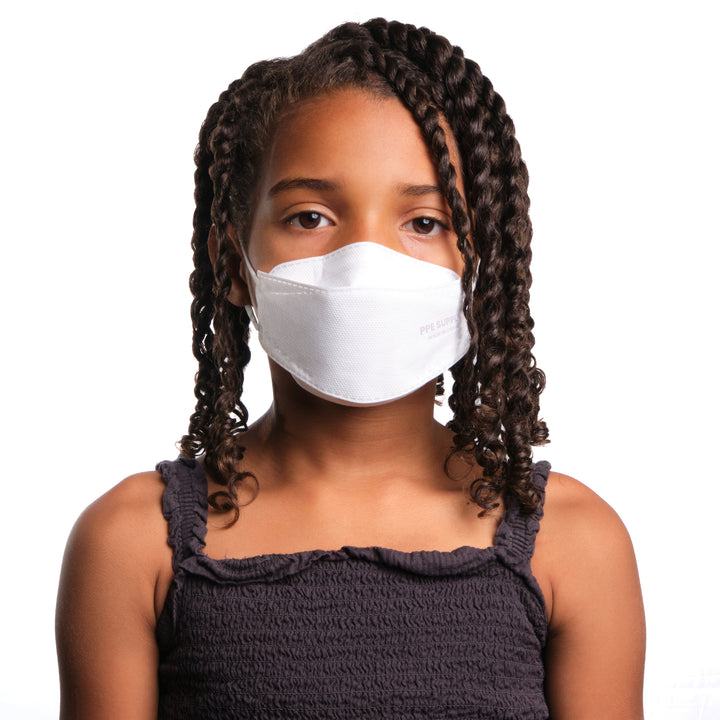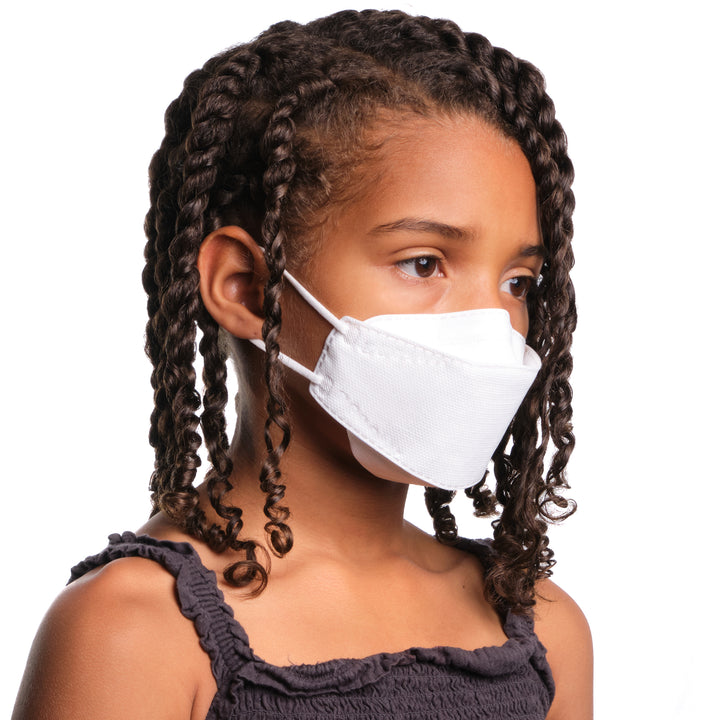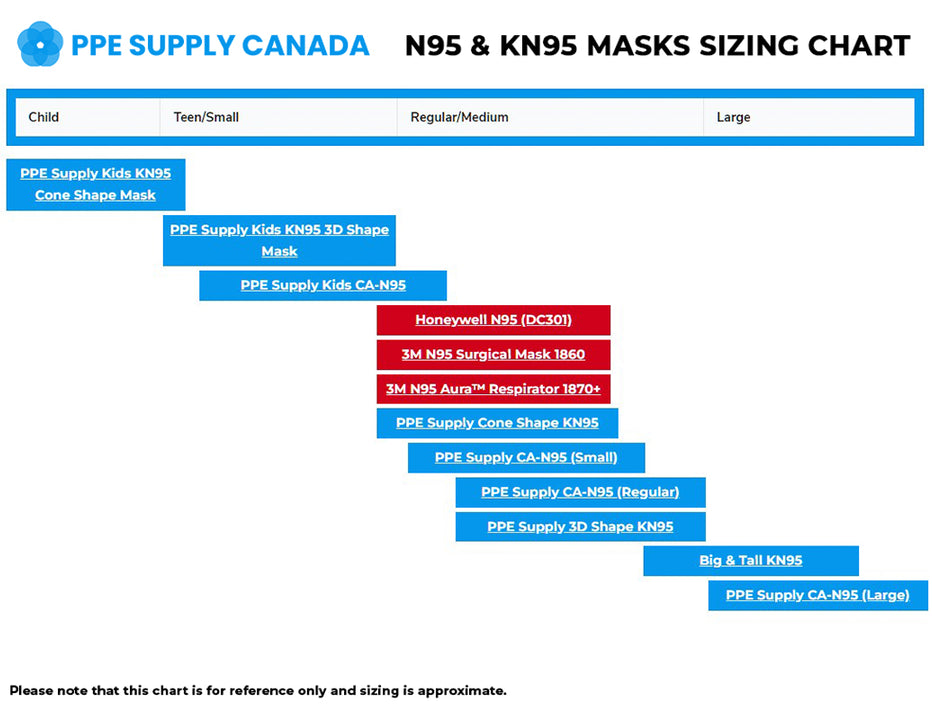 N95 Respirator Face Mask Made in Canada (Kids)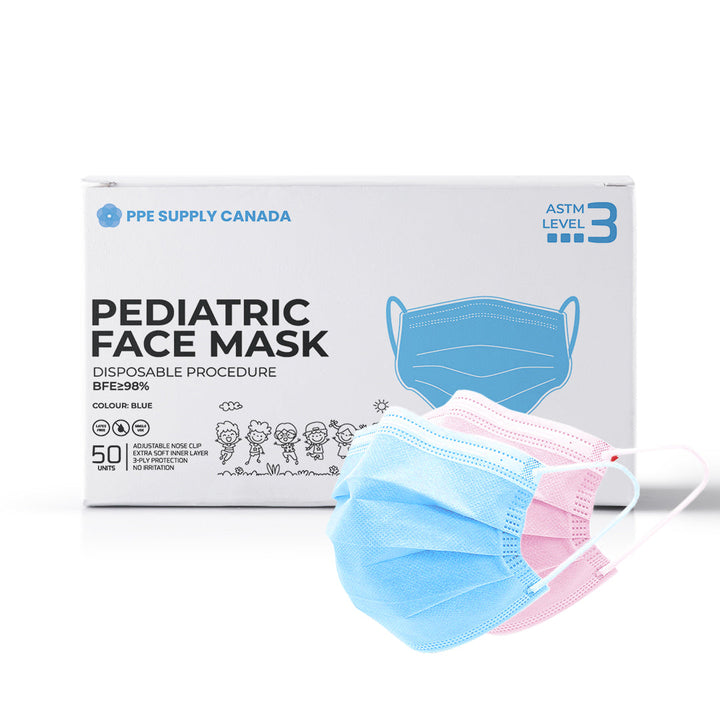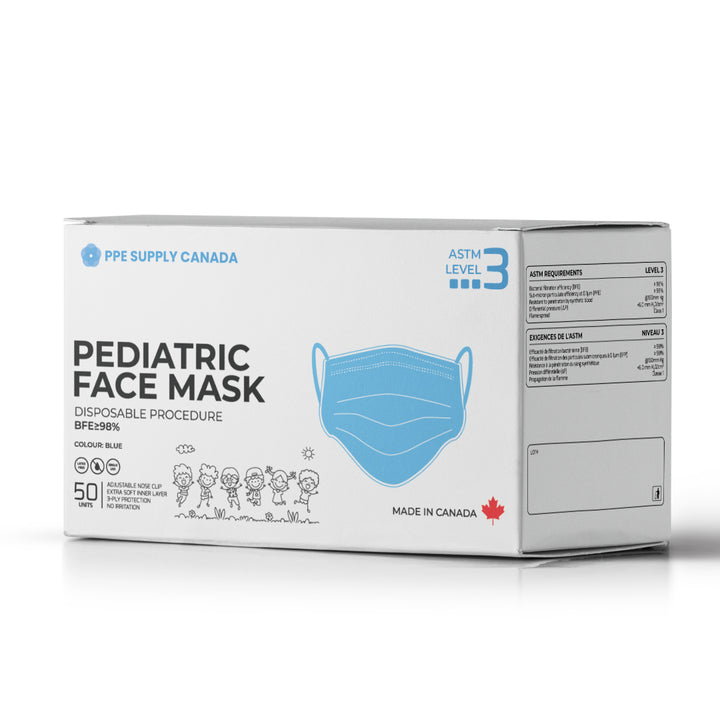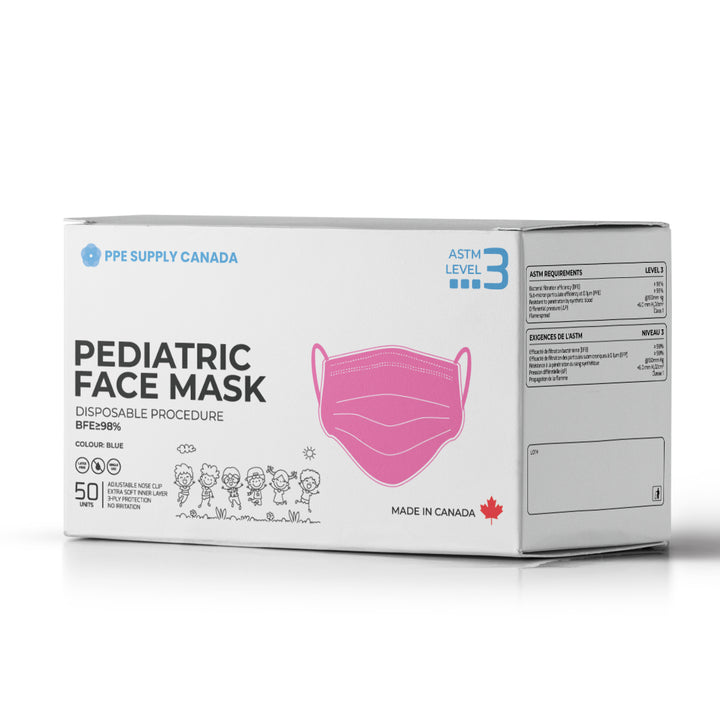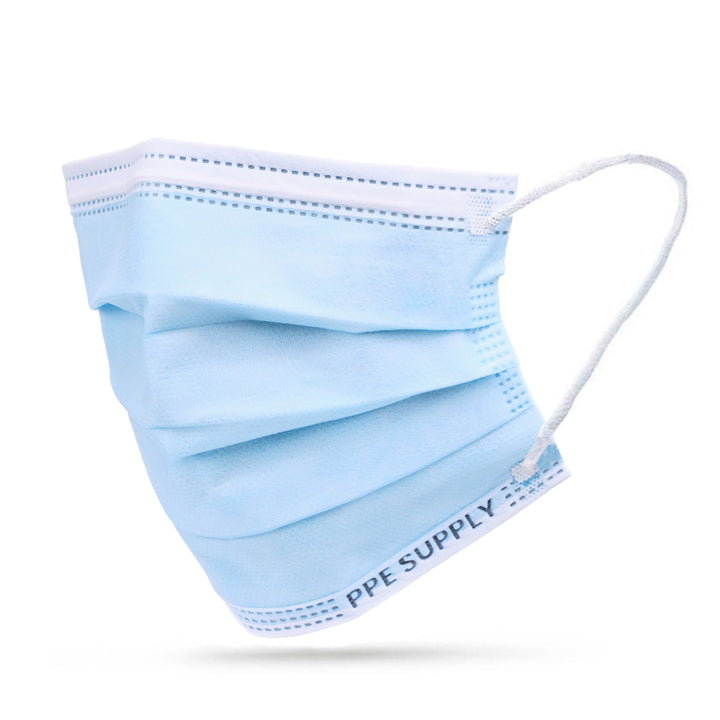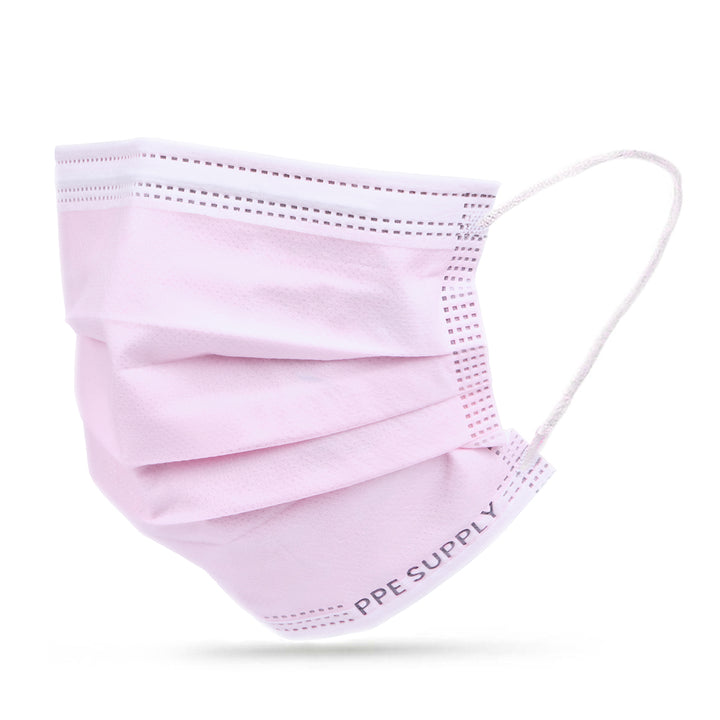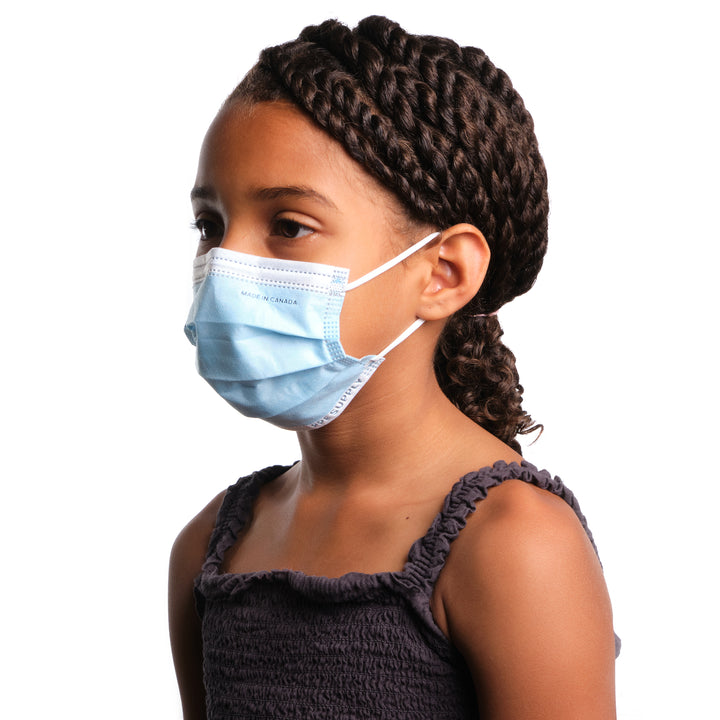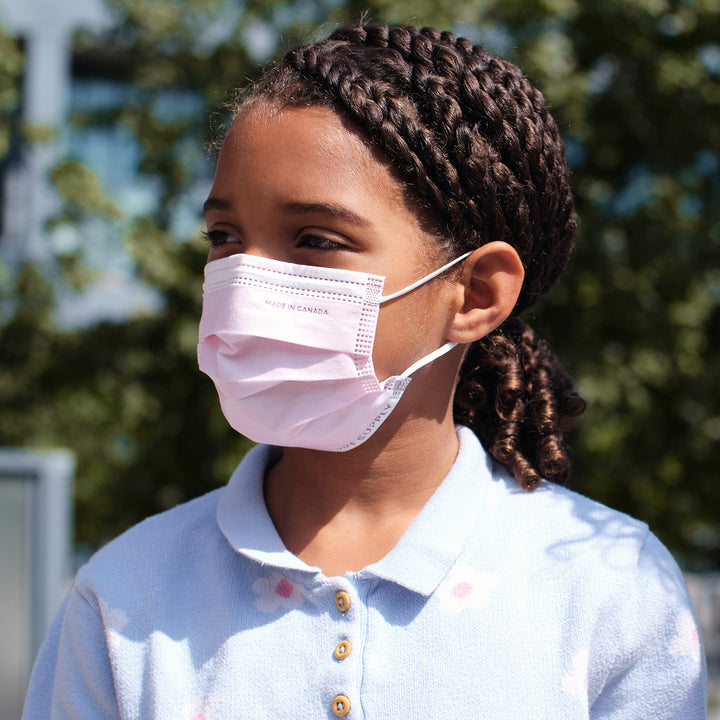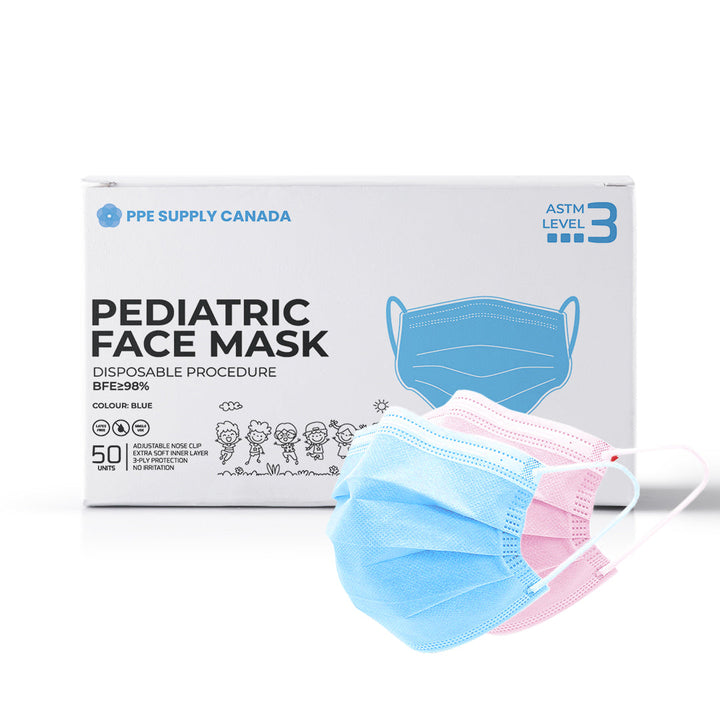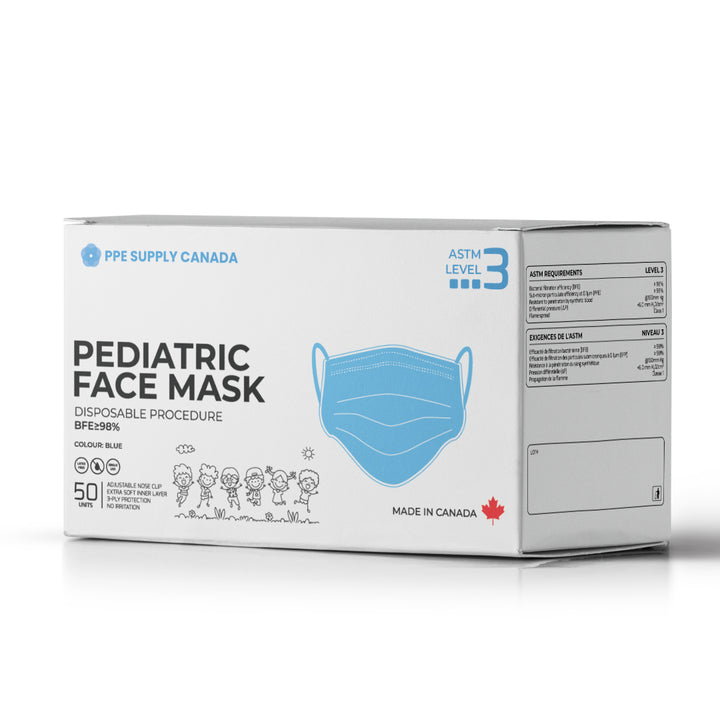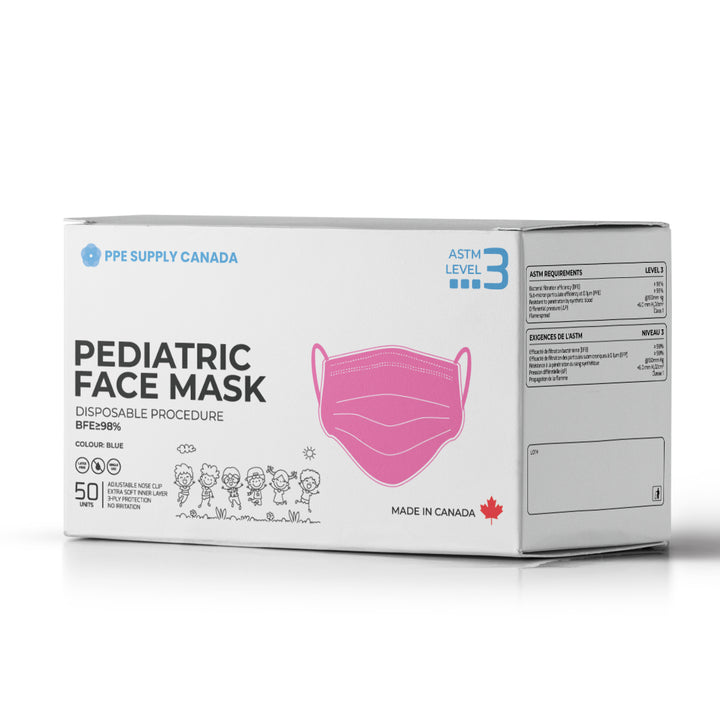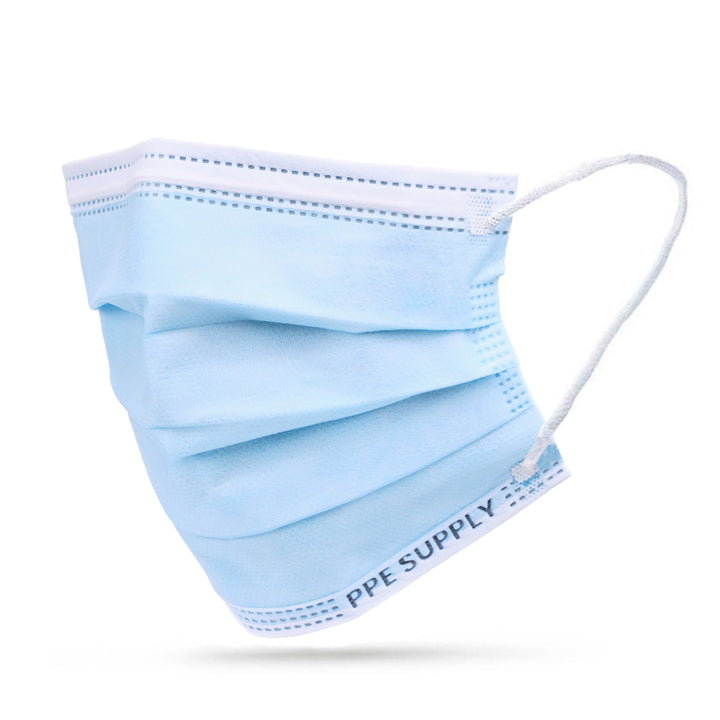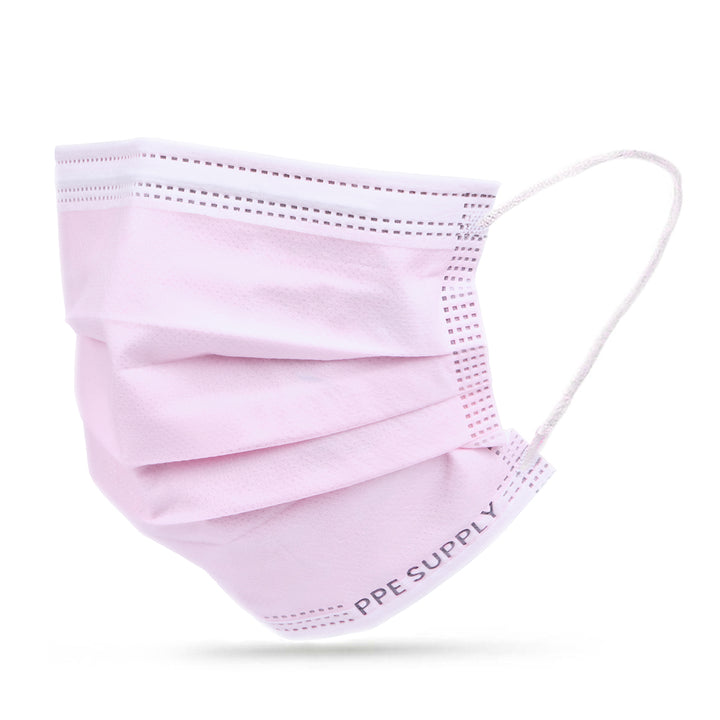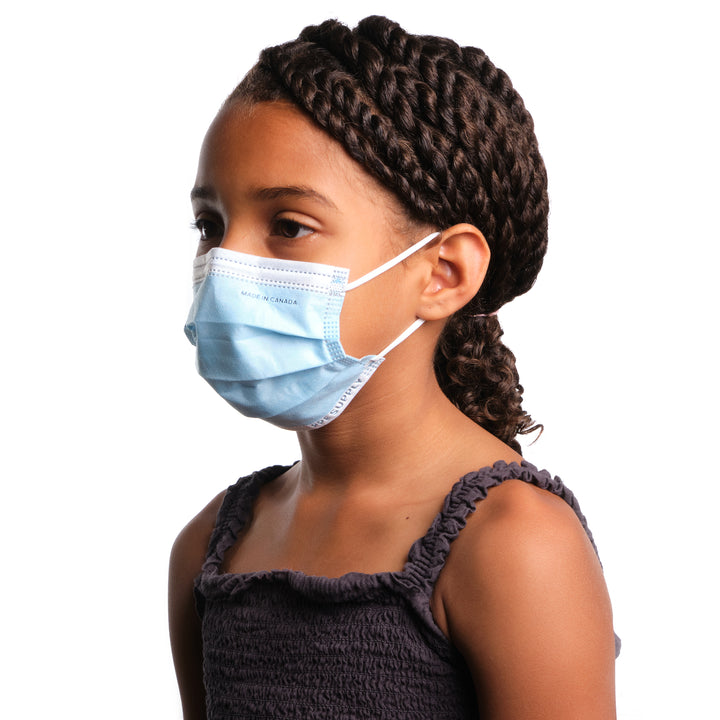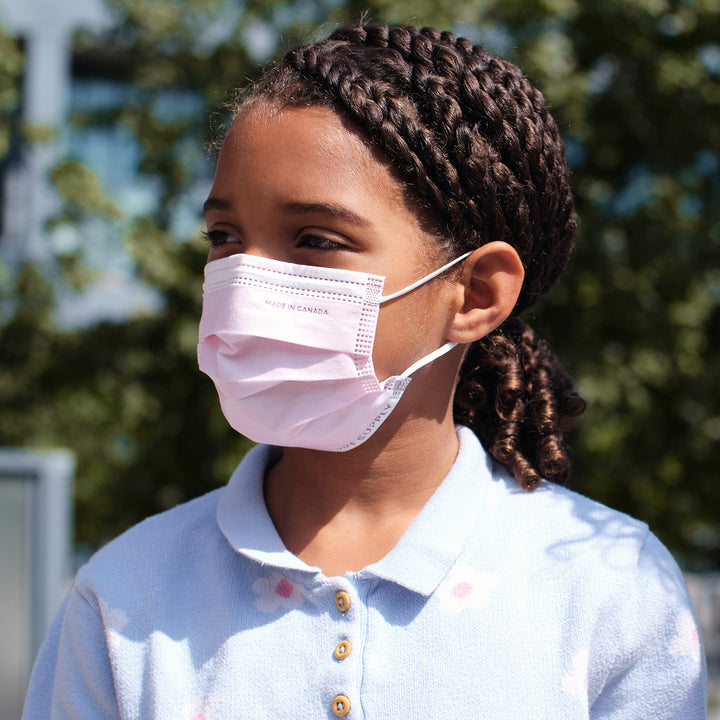 Kids ASTM Level 3 Medical Face Mask Made In Canada
Kids N95 Respirator Face Mask Made
The Mask is the perfect, go-to, Canadian-made face mask option for any parent to equip their child with, especially with the rising number of coronavirus cases occurring around the globe. Comfortable and designed with our children in mind, these children's face masks provide exceptional breathability and long-lasting comfort.

Made right here in Canada, shop local and support our fellow Canadians!
Kids Individually Sealed Black
Disposable Face Mask
Each kids non-medical mask comes individually sealed in a protective plastic sleeve. Perfect for when you're on the go or distributing masks amongst your family, friends or groups. Only touch your mask when you need to!
These masks offer long hours of comfortable wear and phenomenal breathability, without compromising protection. The front layer features an upgraded thickness level of 40 GSM, providing enhanced protection without taking away from these levels of comfort and breathability.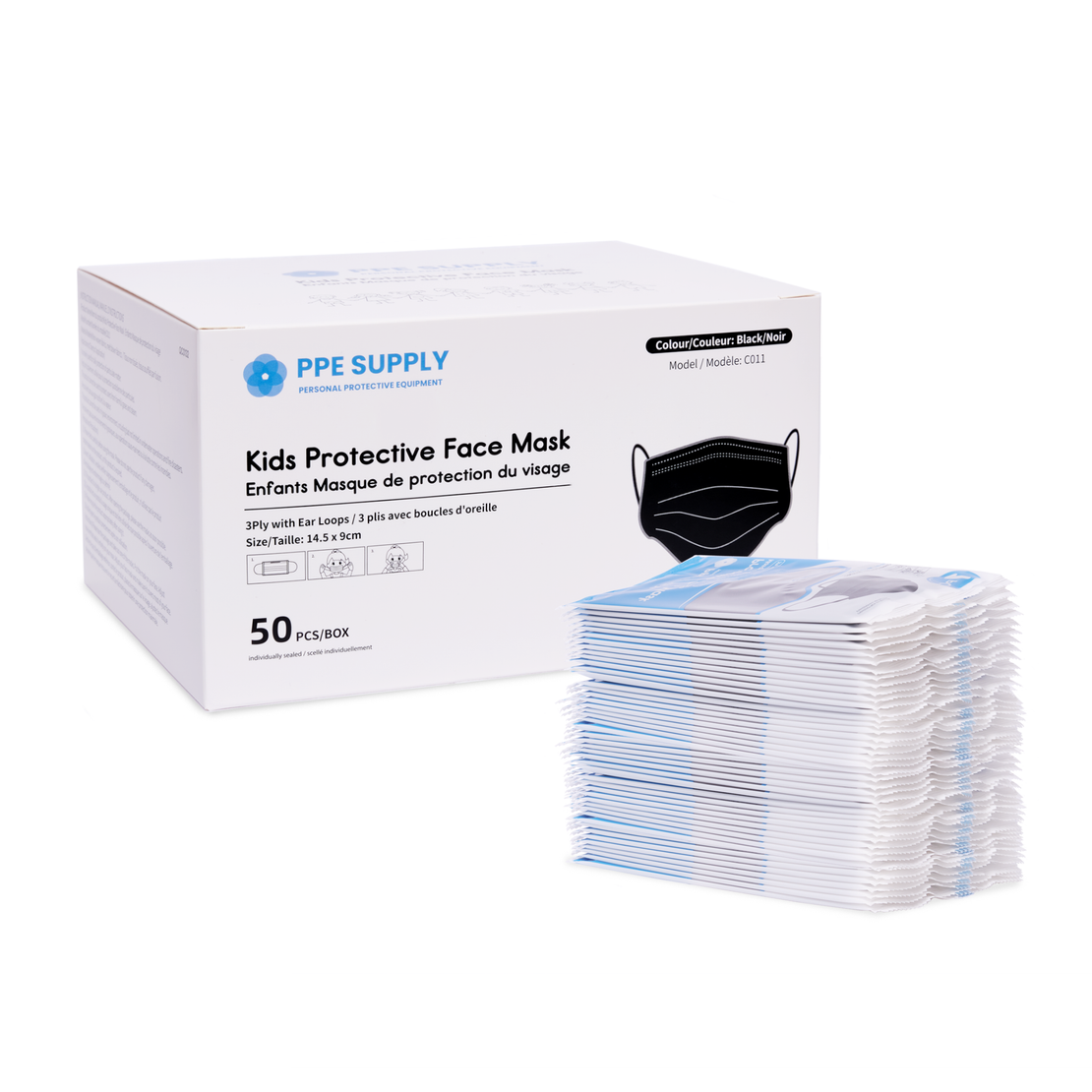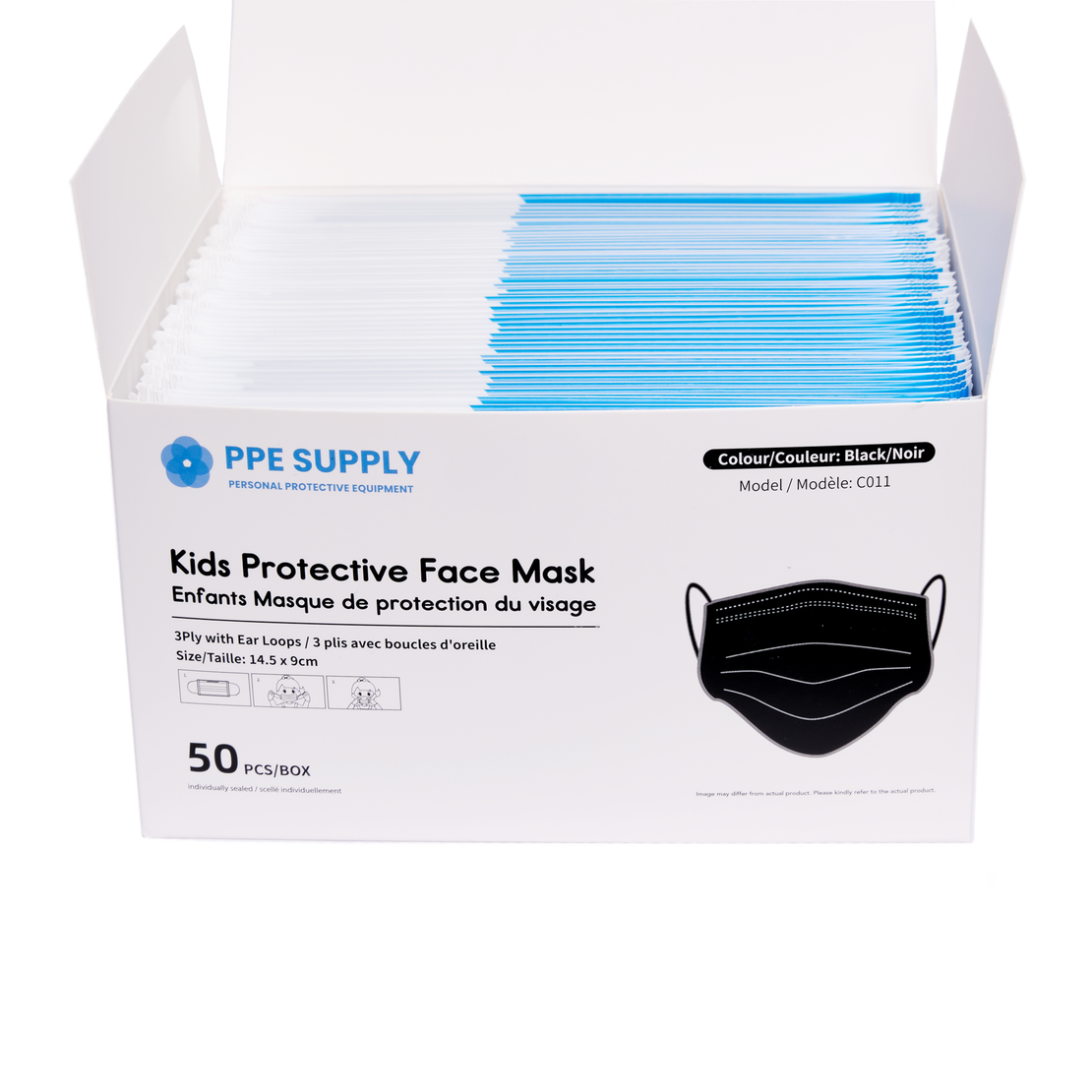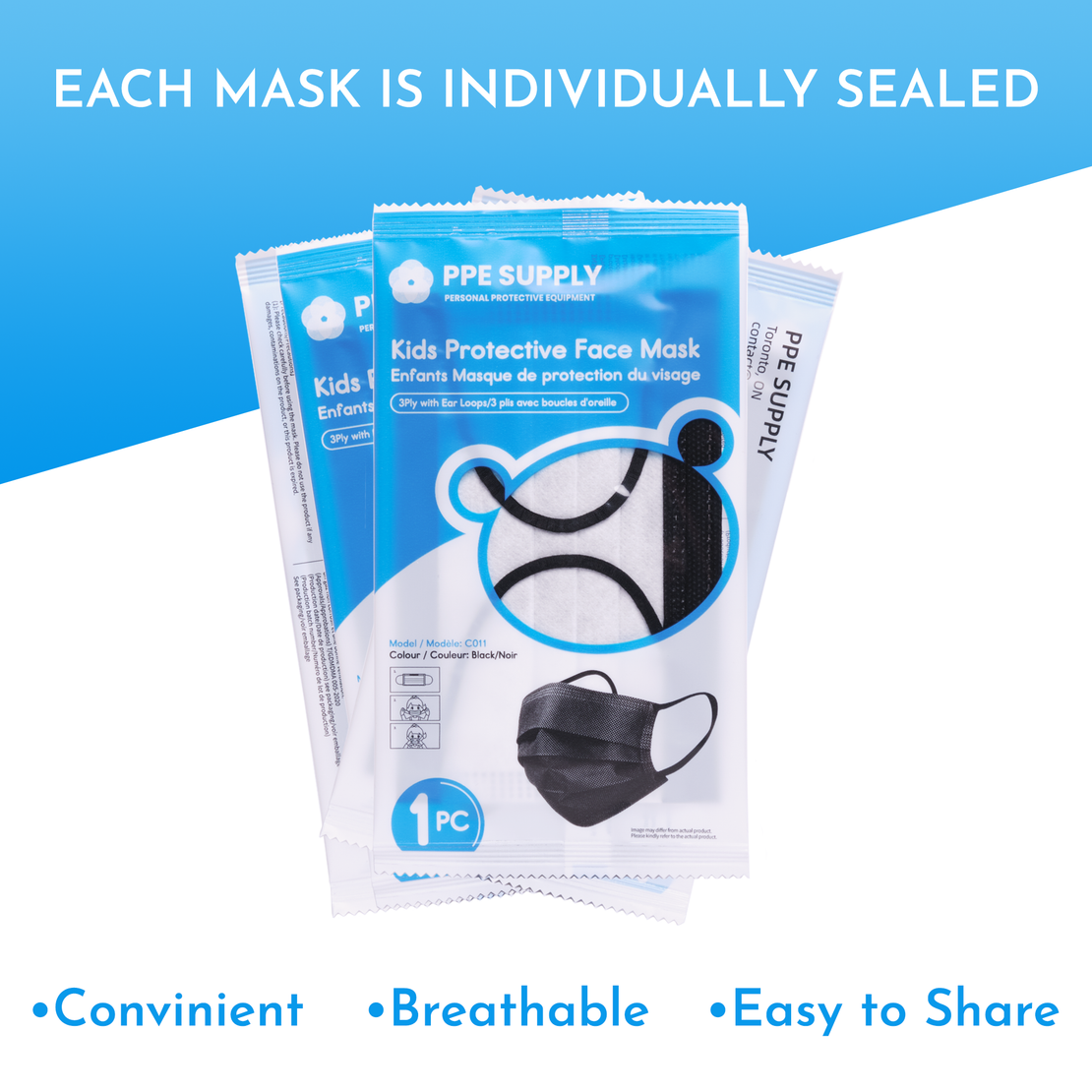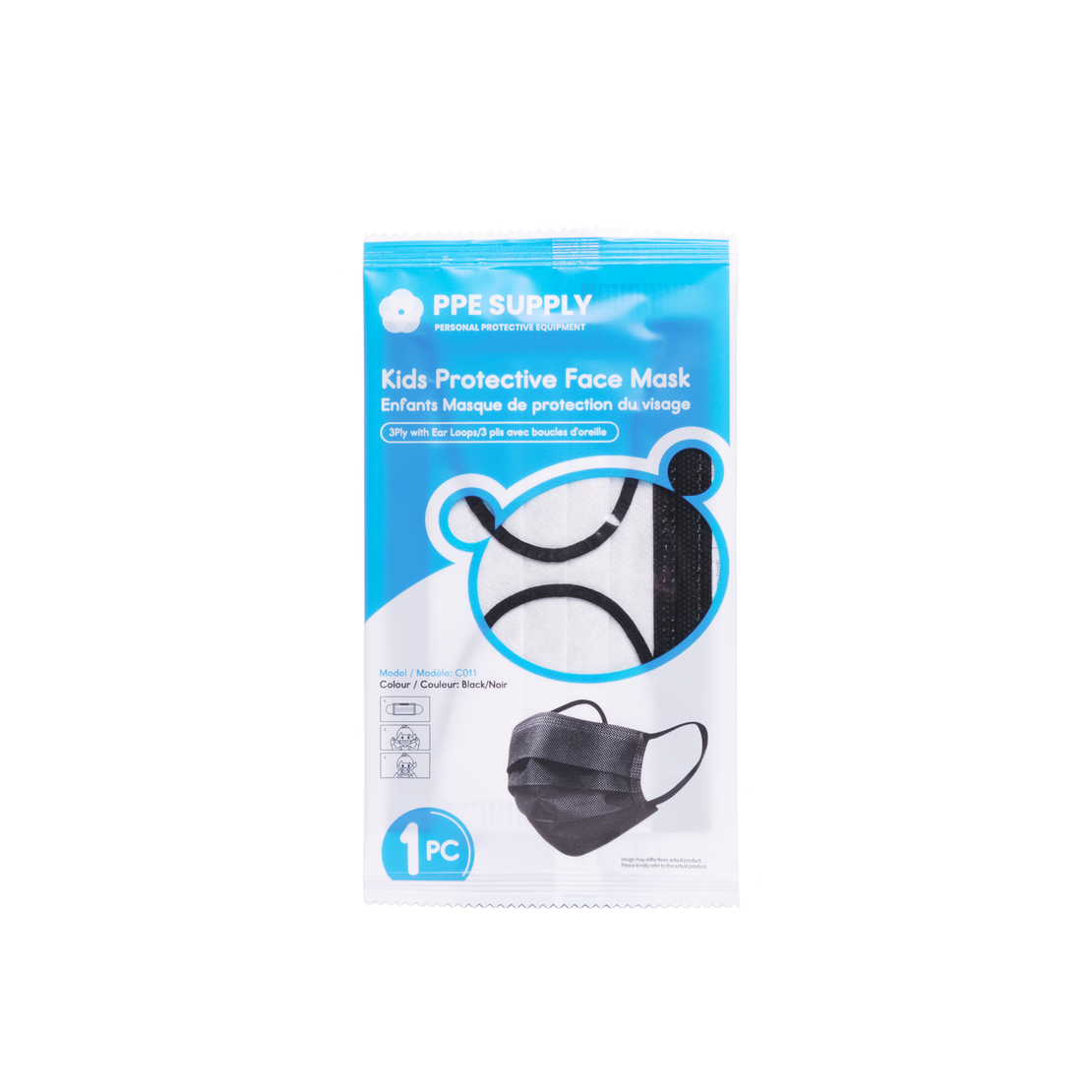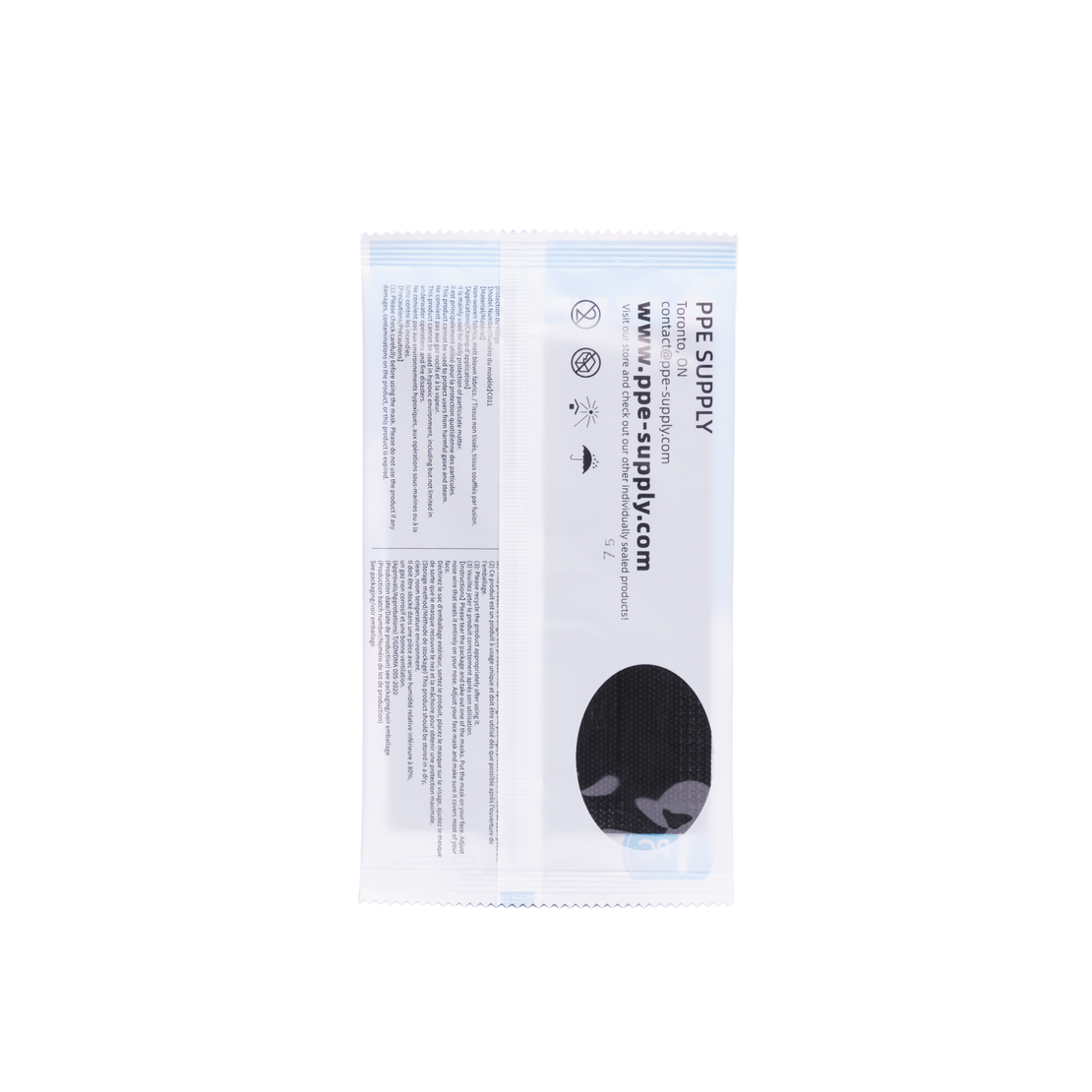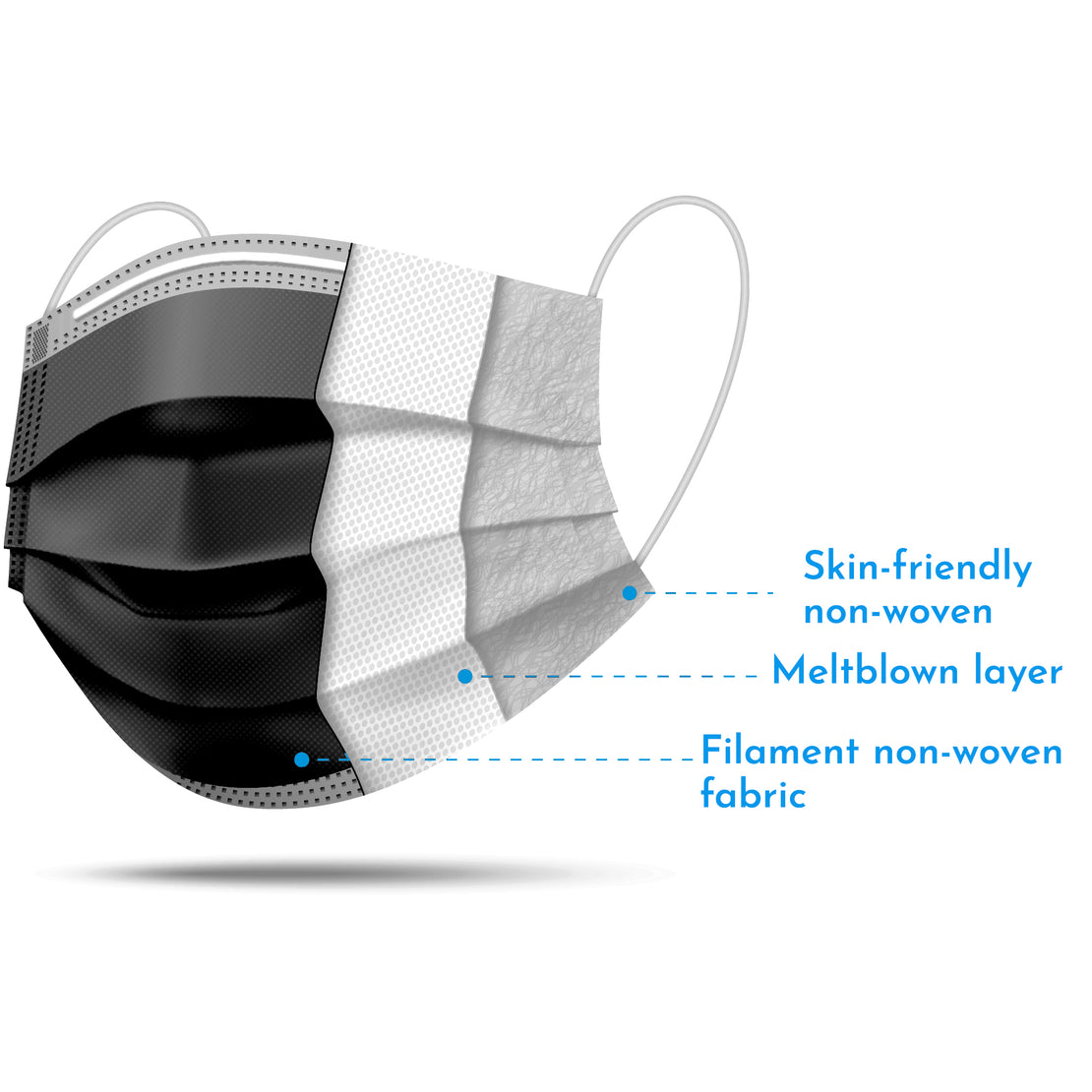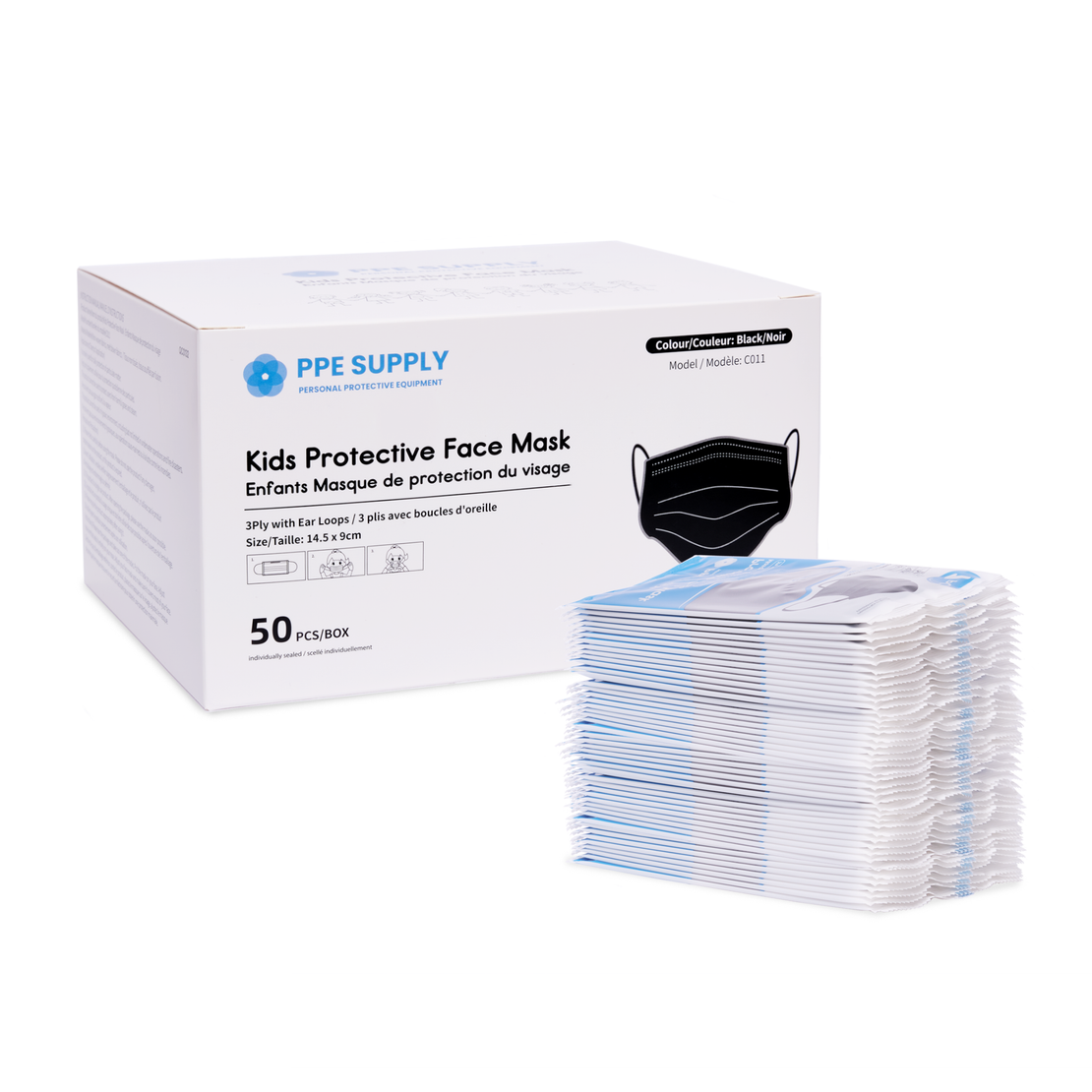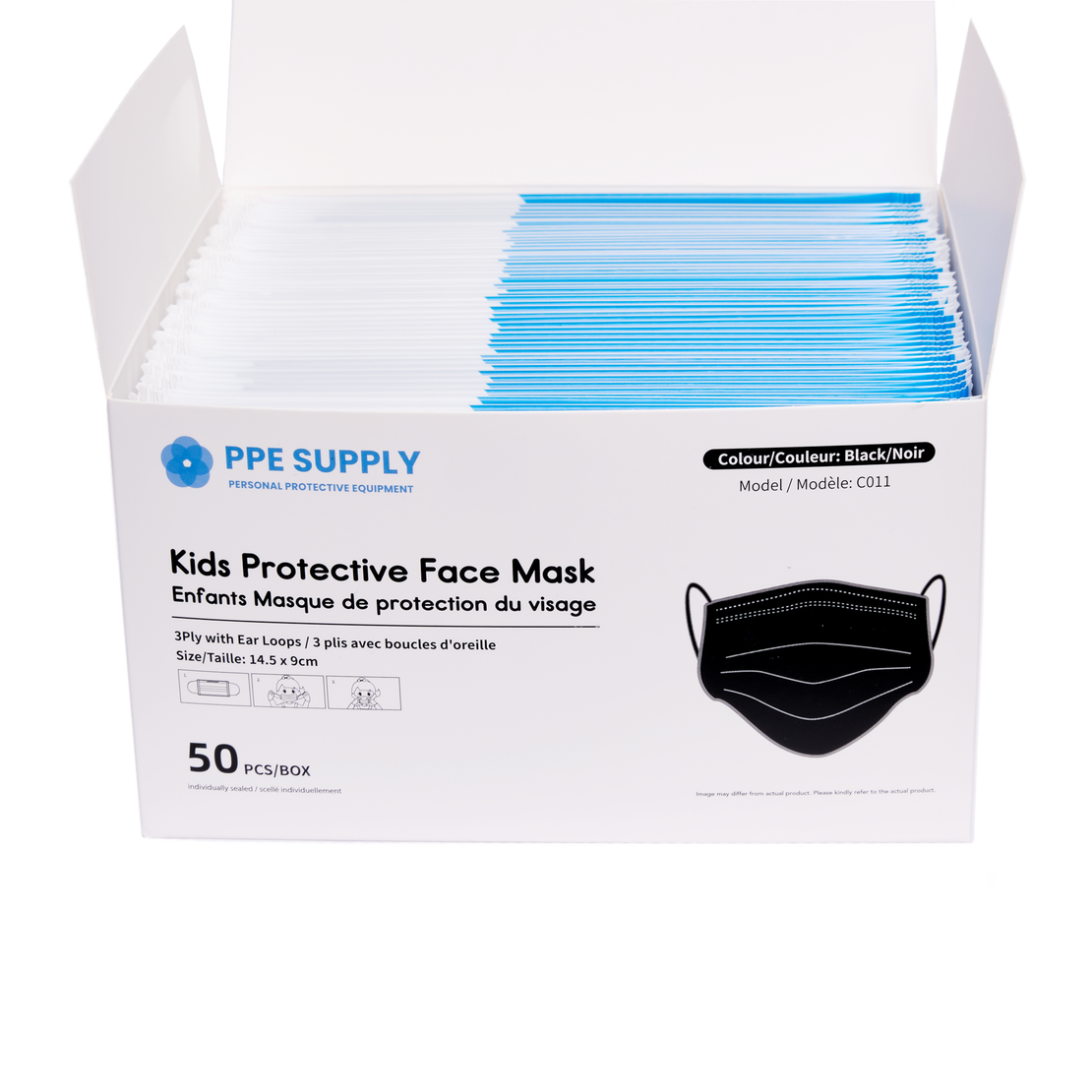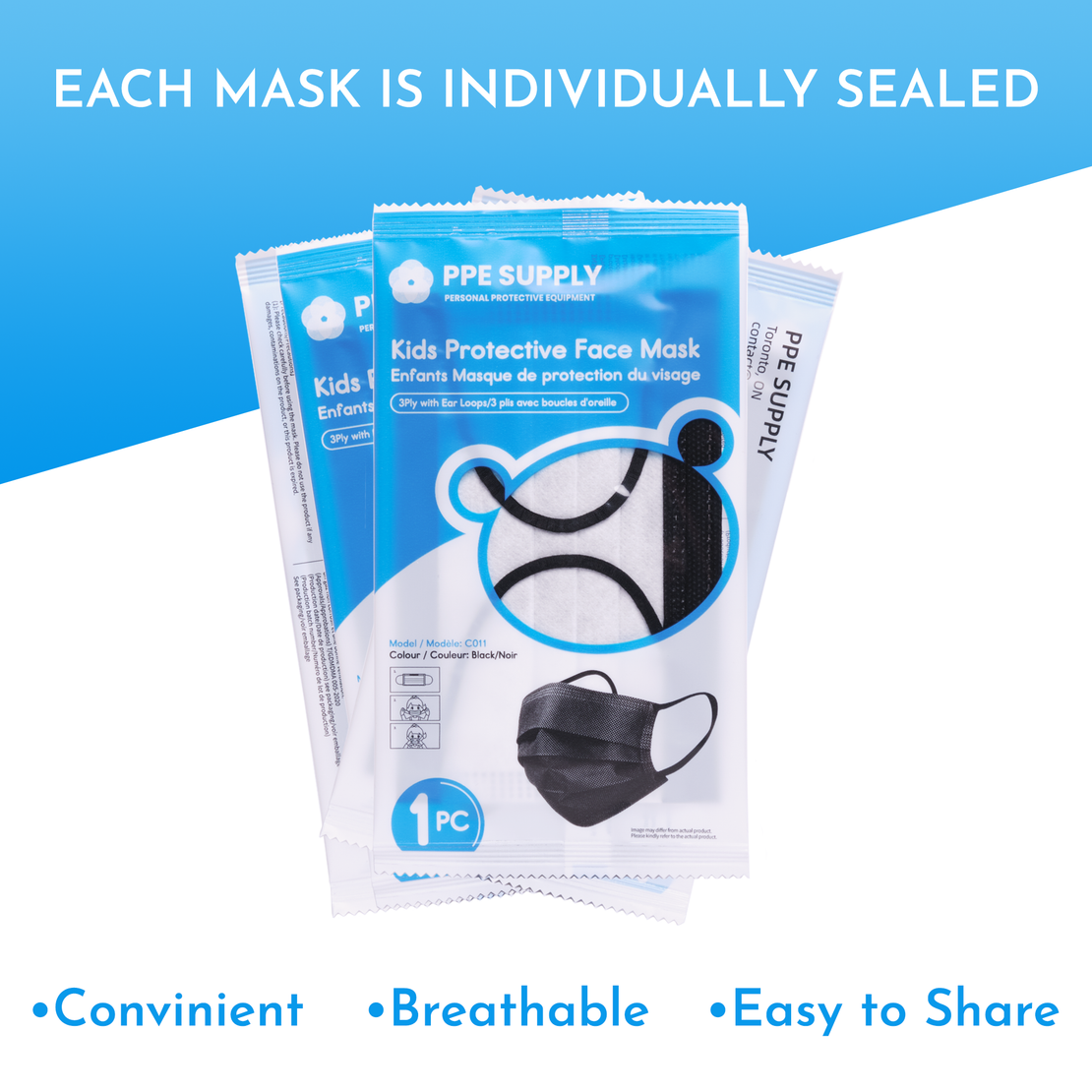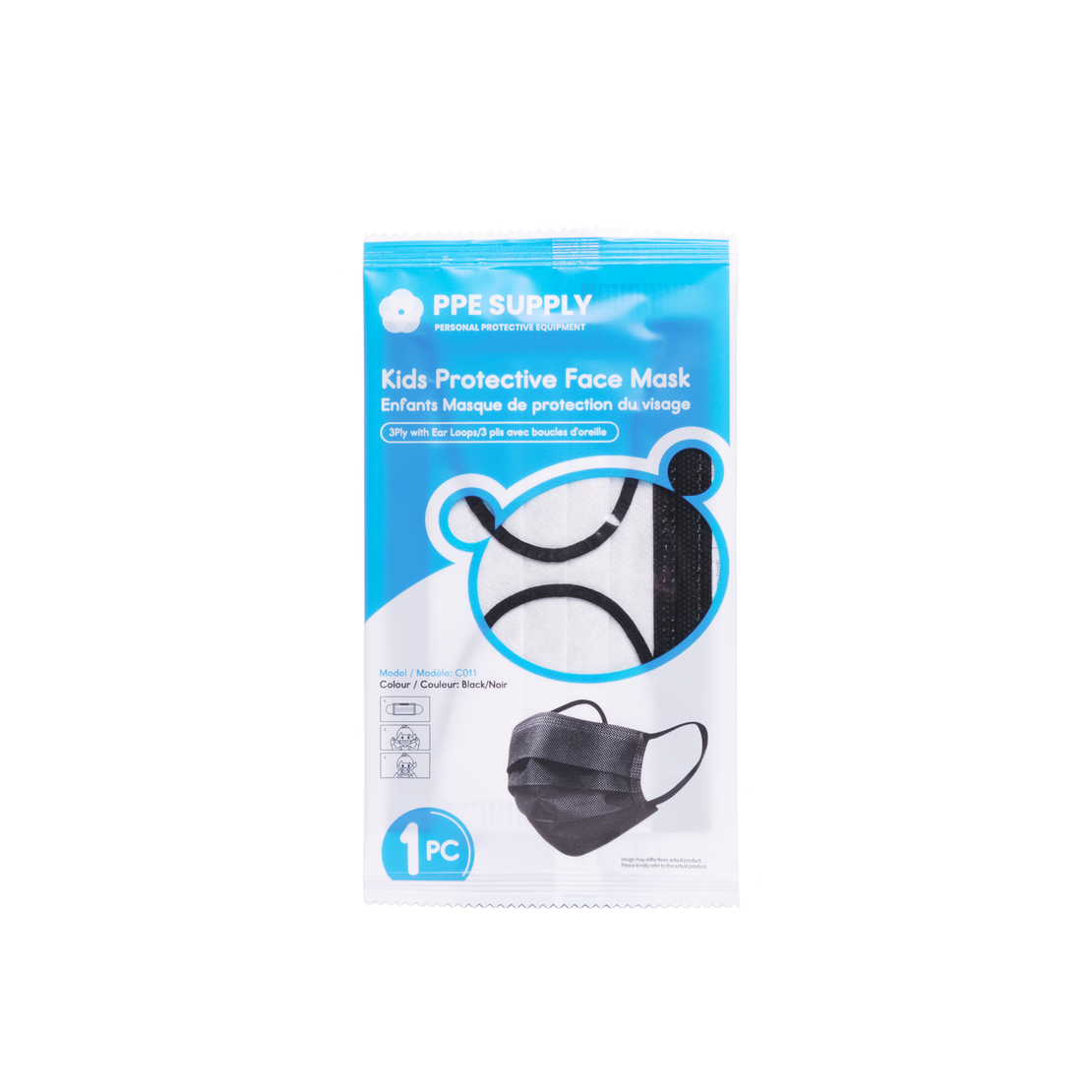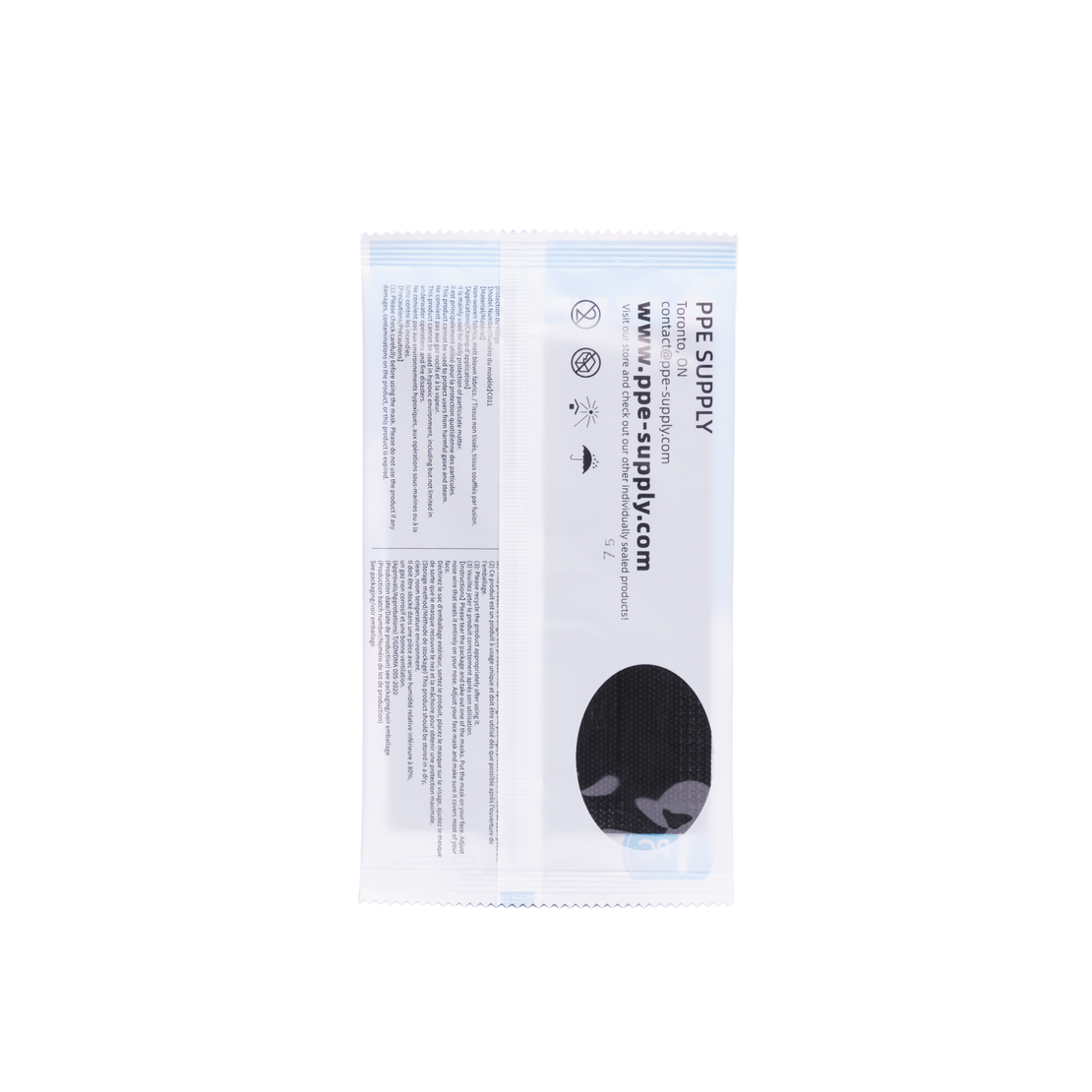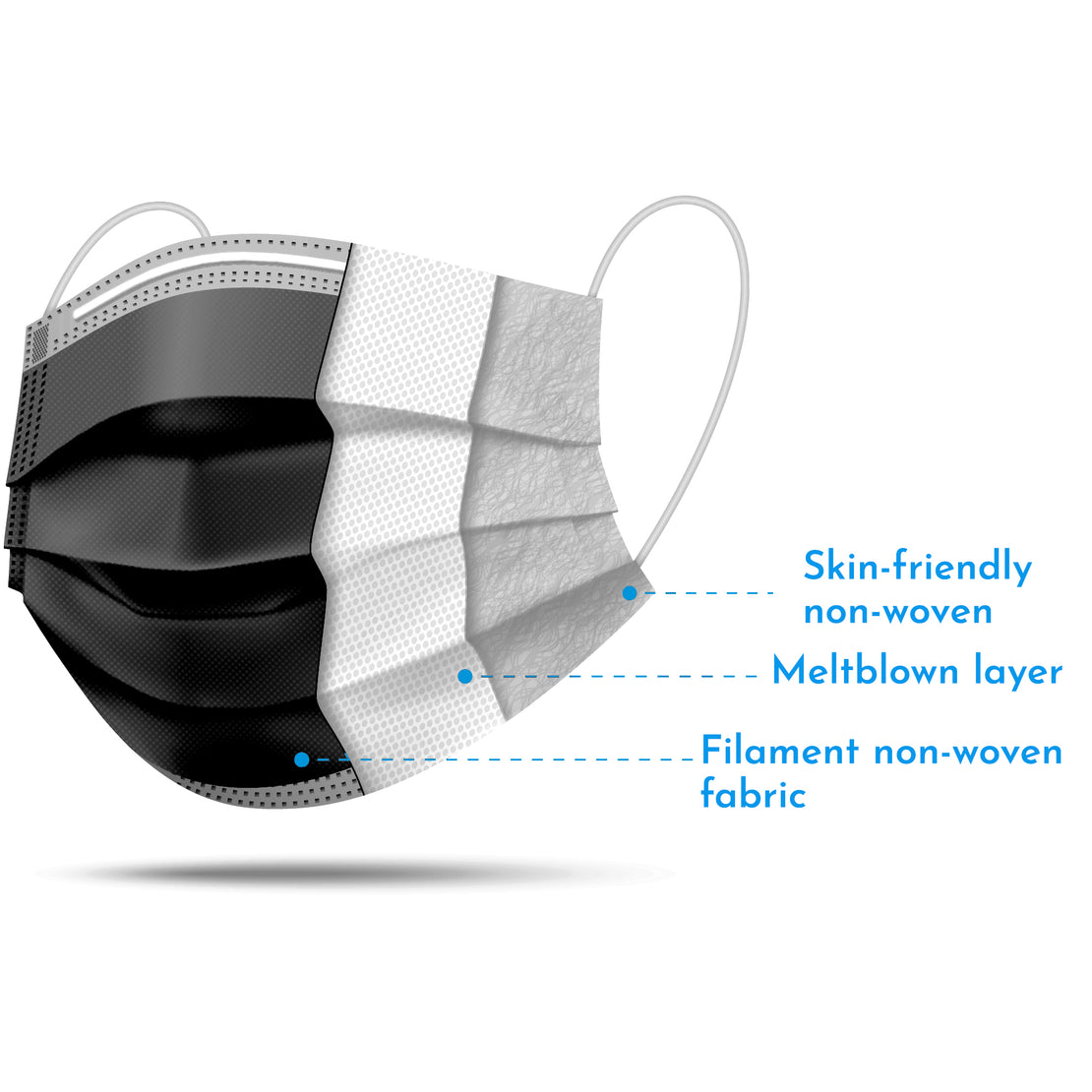 Kids Individually Sealed Black Disposable Face Mask
What face mask should kids use?
It would depend on the environment that your children are in. If they are in a crowded environment where social distancing isn't as easy to accomplish, then a KN95 mask for kids or an N95 mask for children are great choices to equip your child with.
For everyday protection while running errands or during playdates where social distancing is easily achieved, ASTM Level 3 Children's Masks and disposable kid's masks are great options.
At the end of the day, it is up to the discretion of the wearer and their parent(s) based on what they are comfortable with. Please always stay up-to-date with the latest advice from Health Canada and the Centres for Disease Control and Prevention (CDC) so that you are making informed decisions.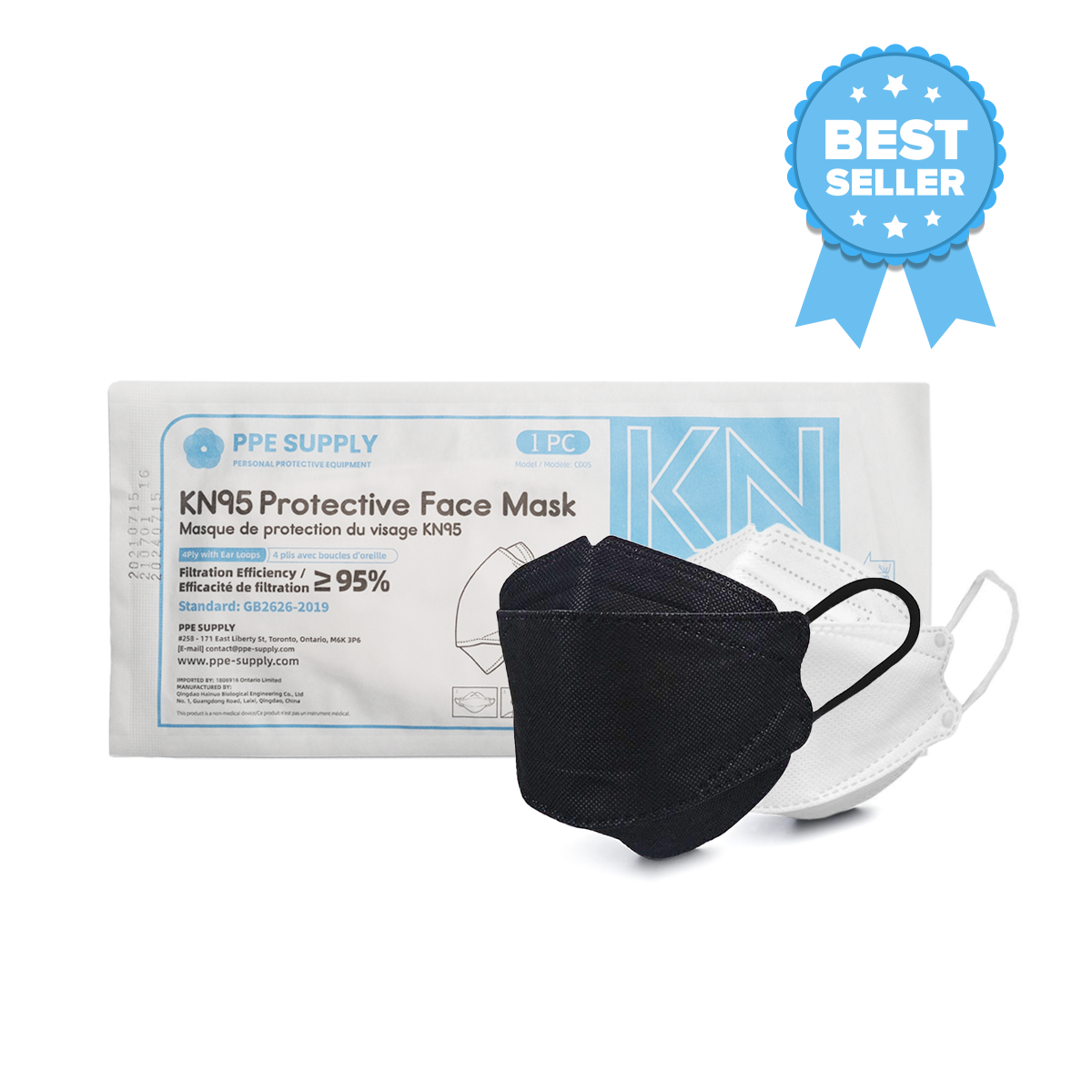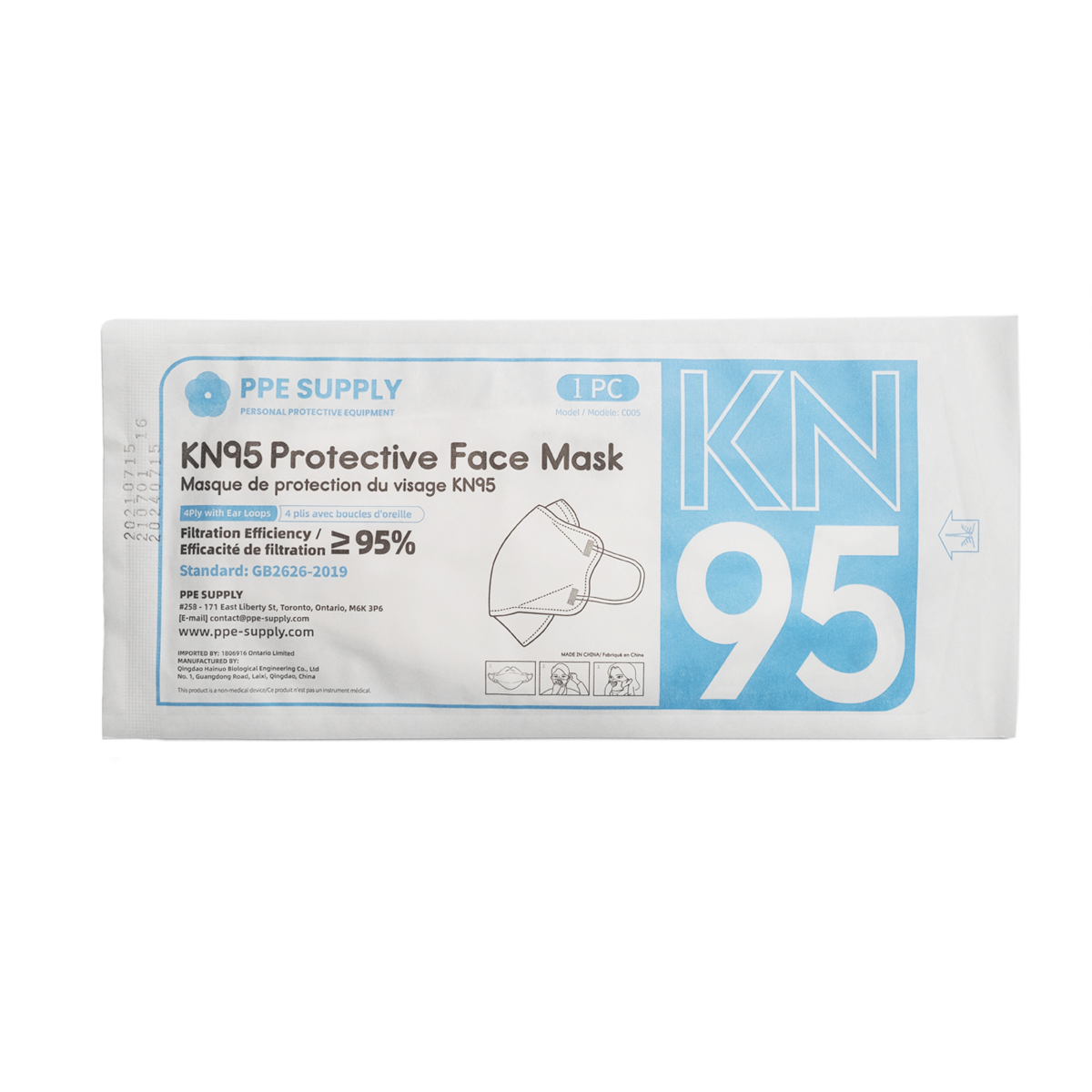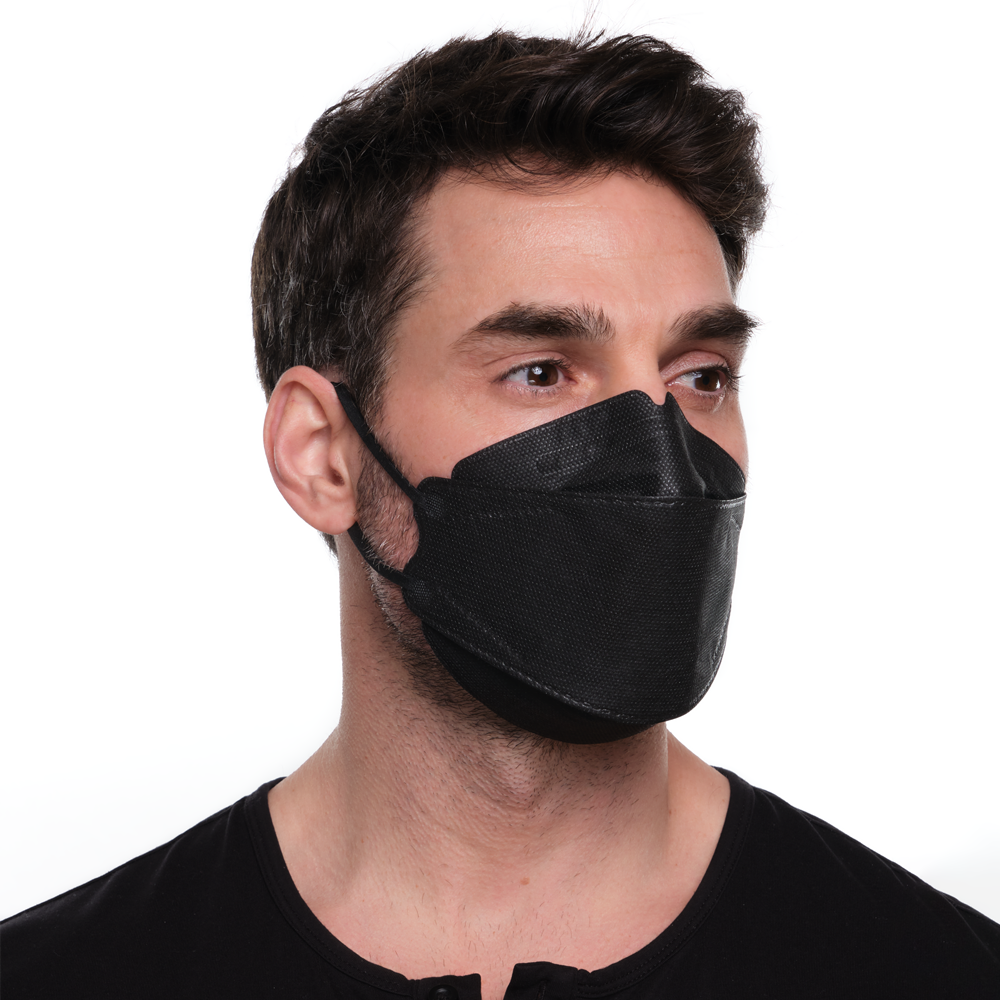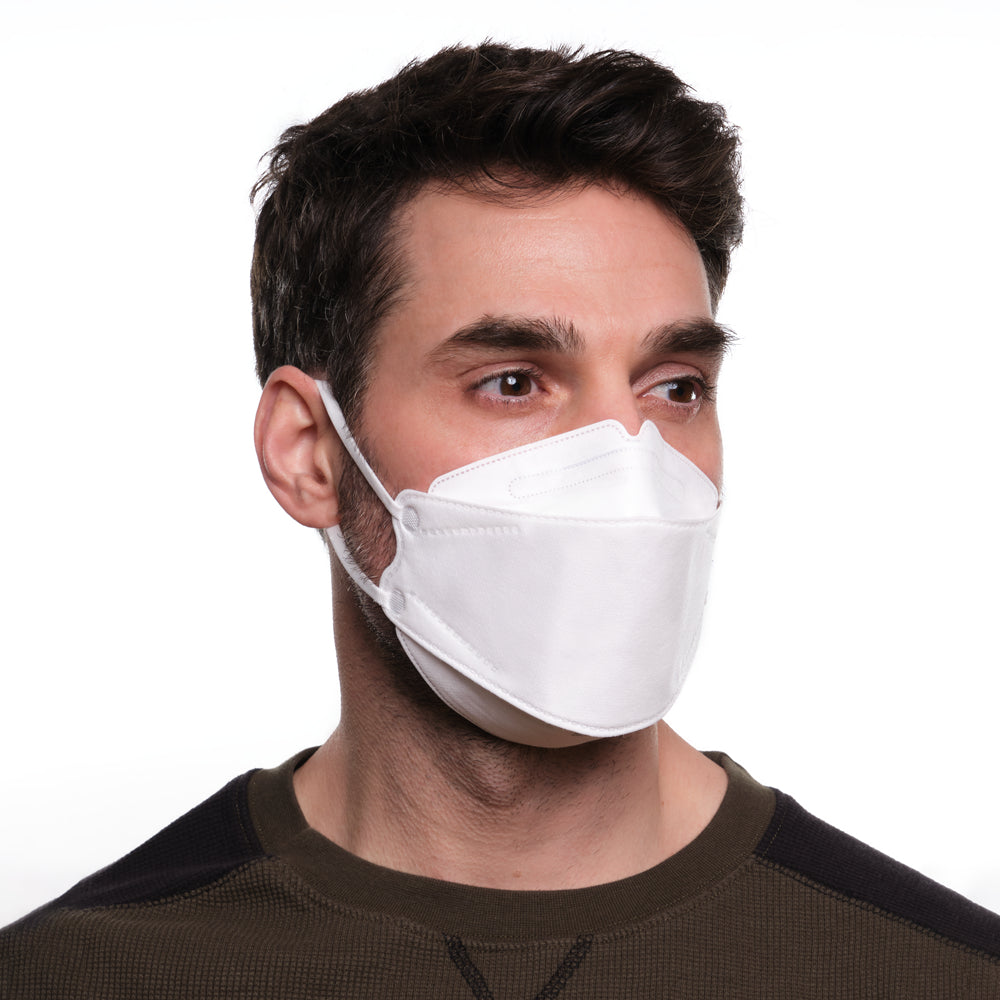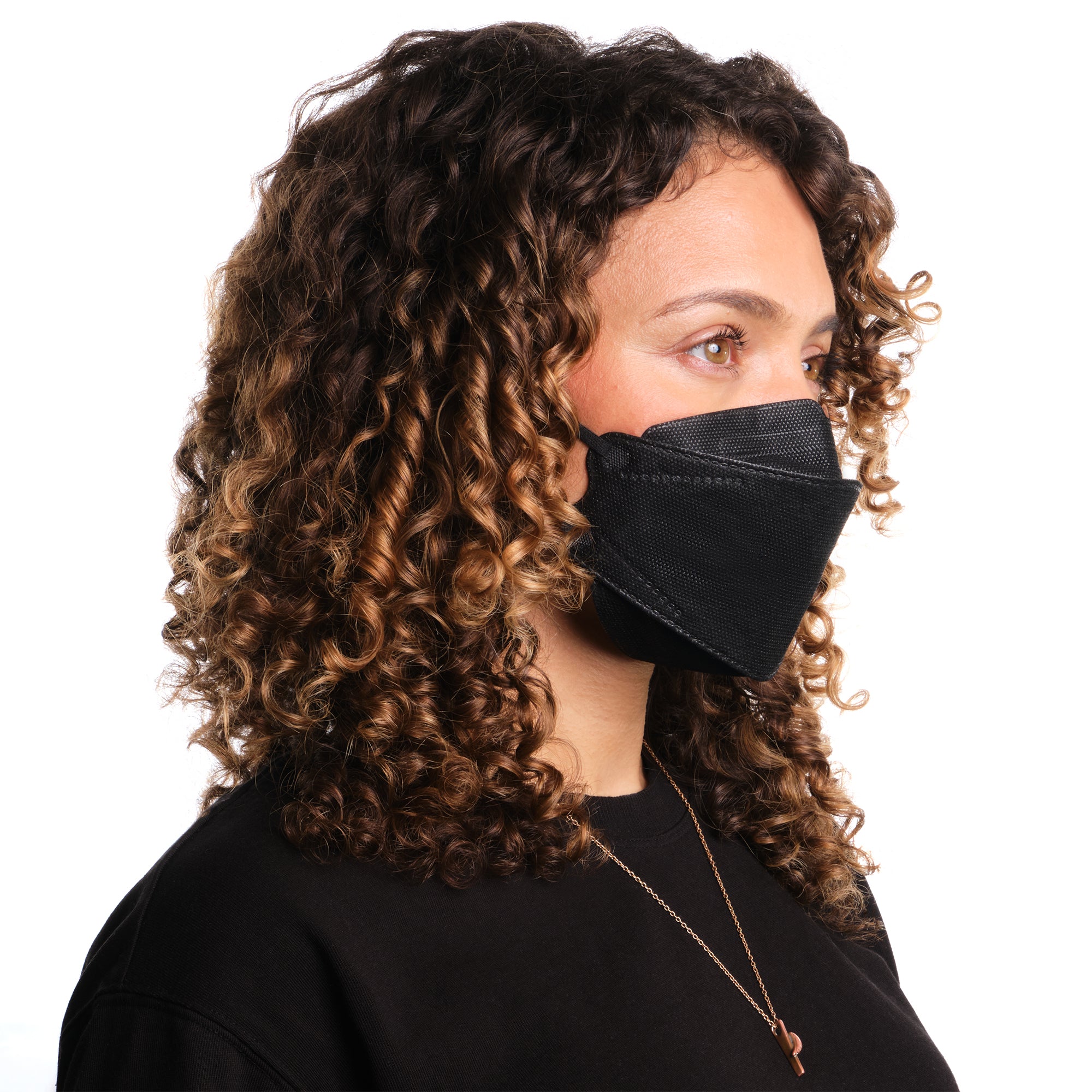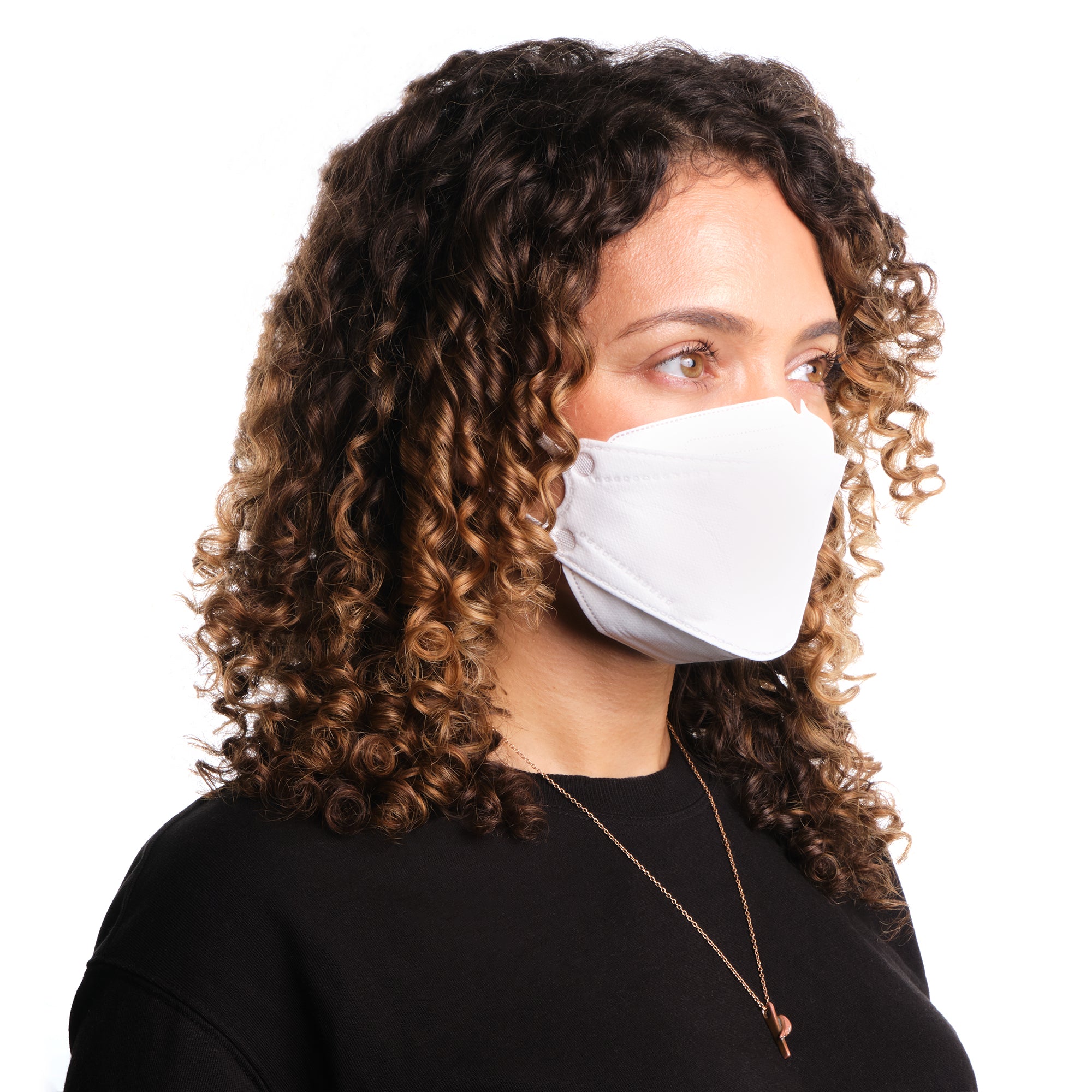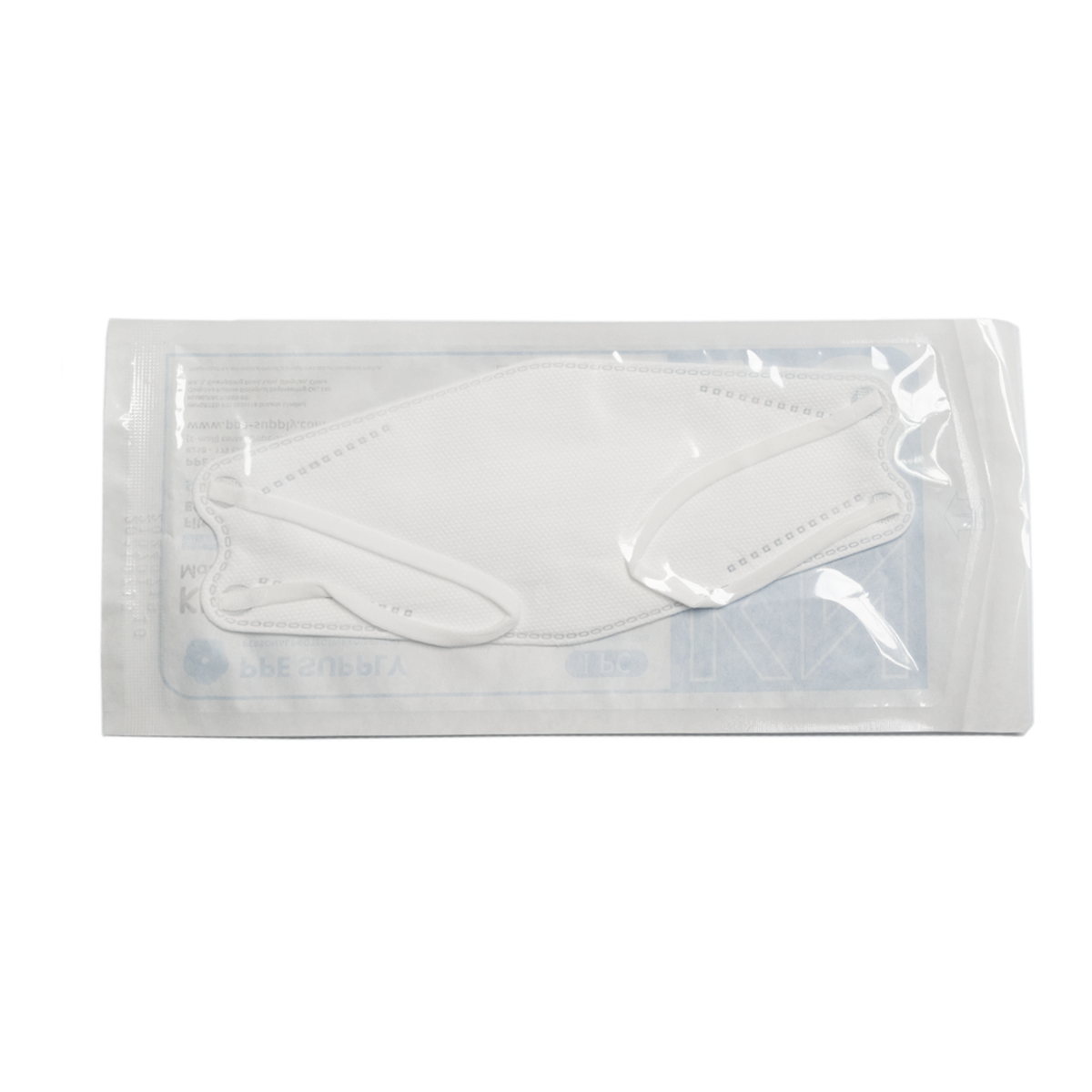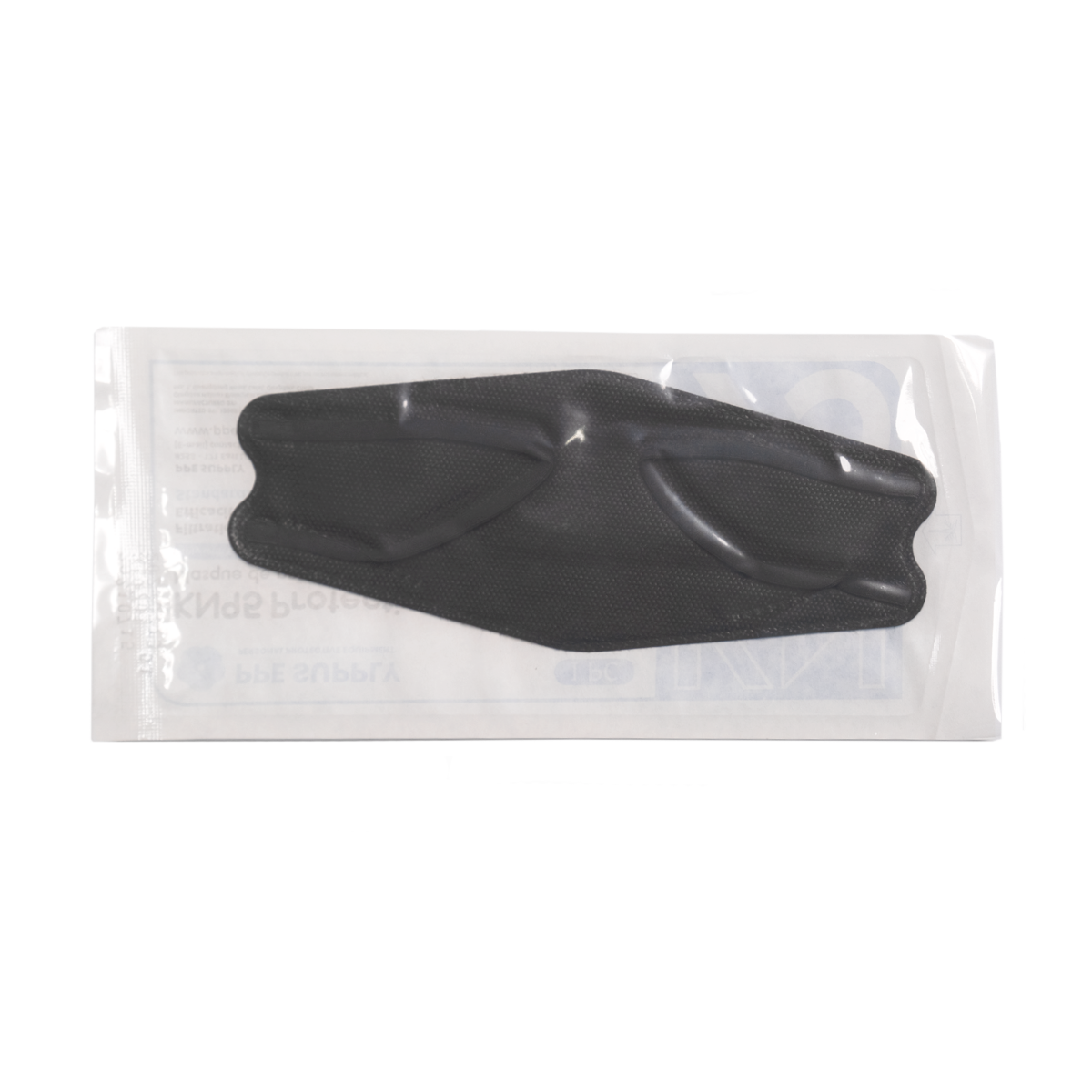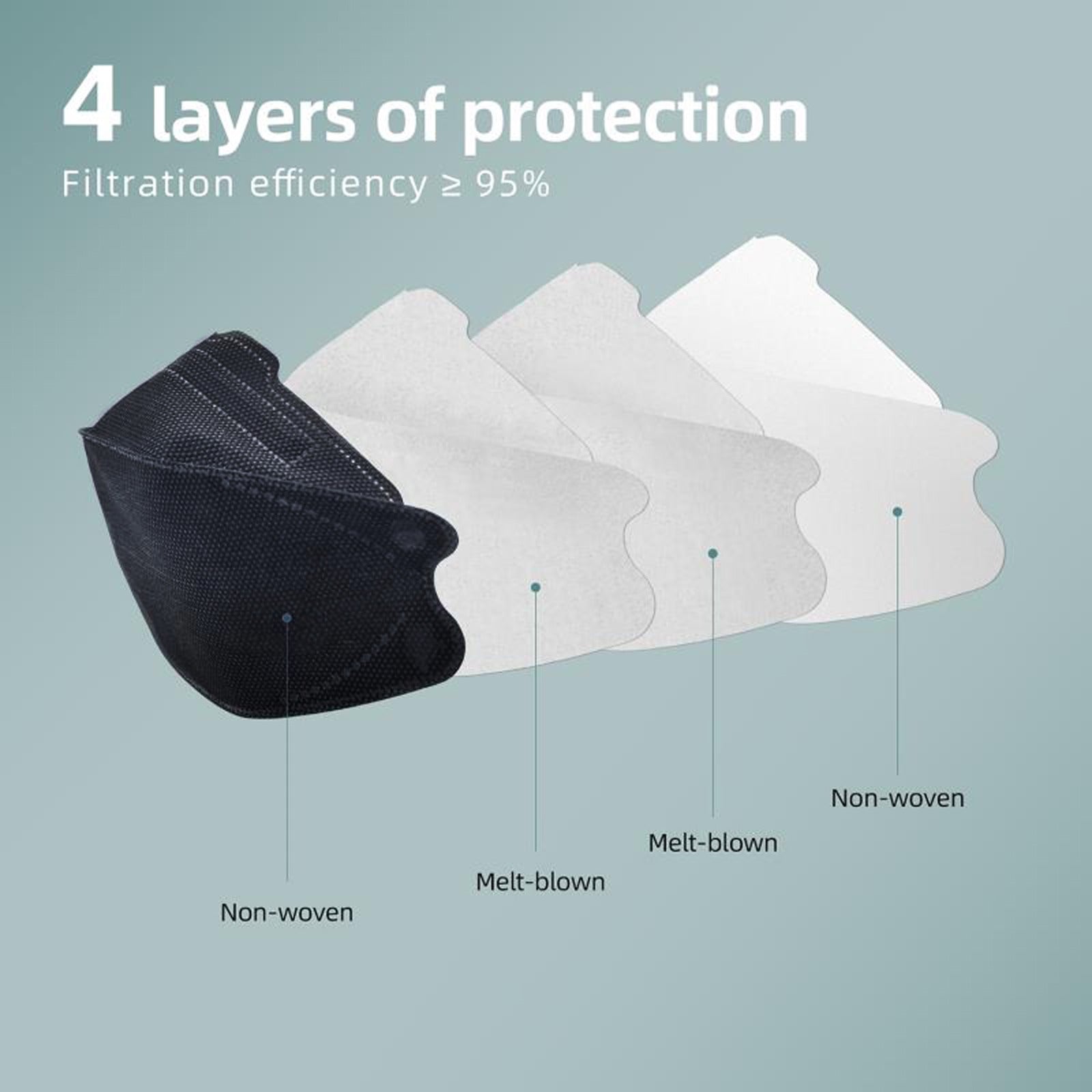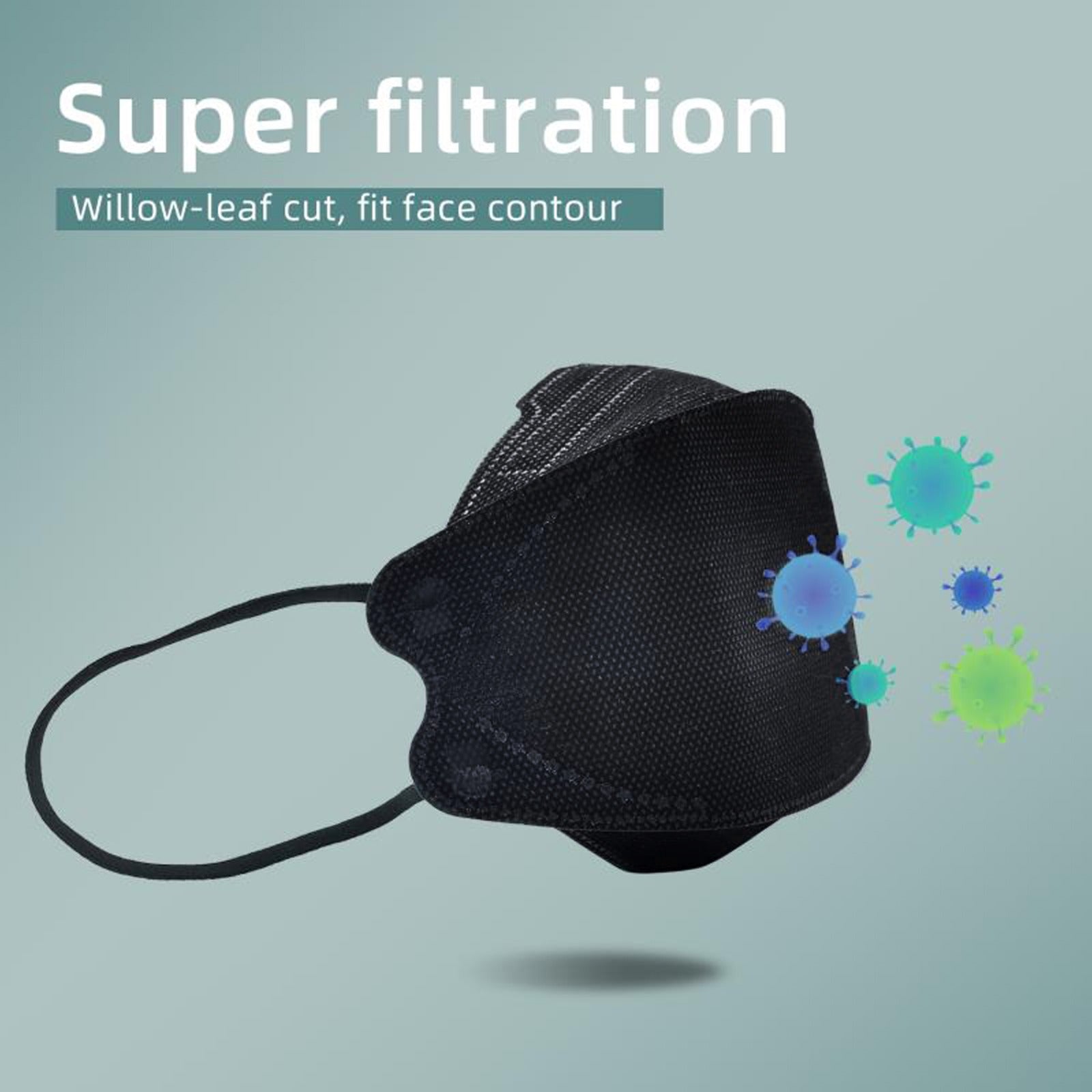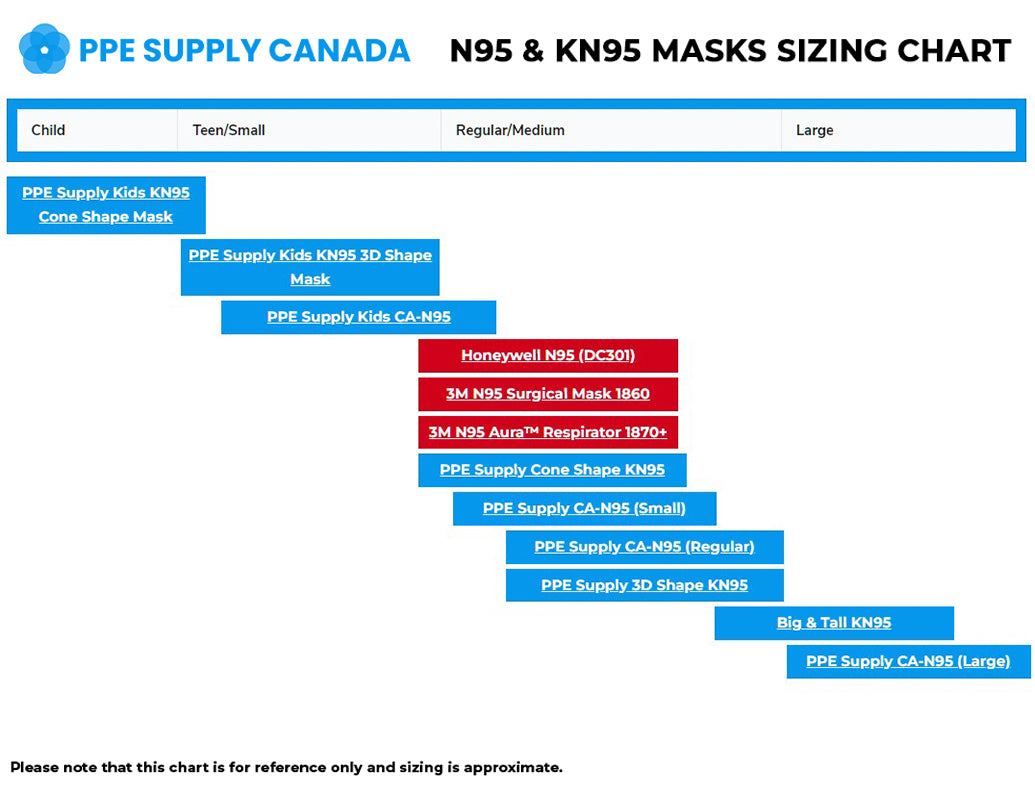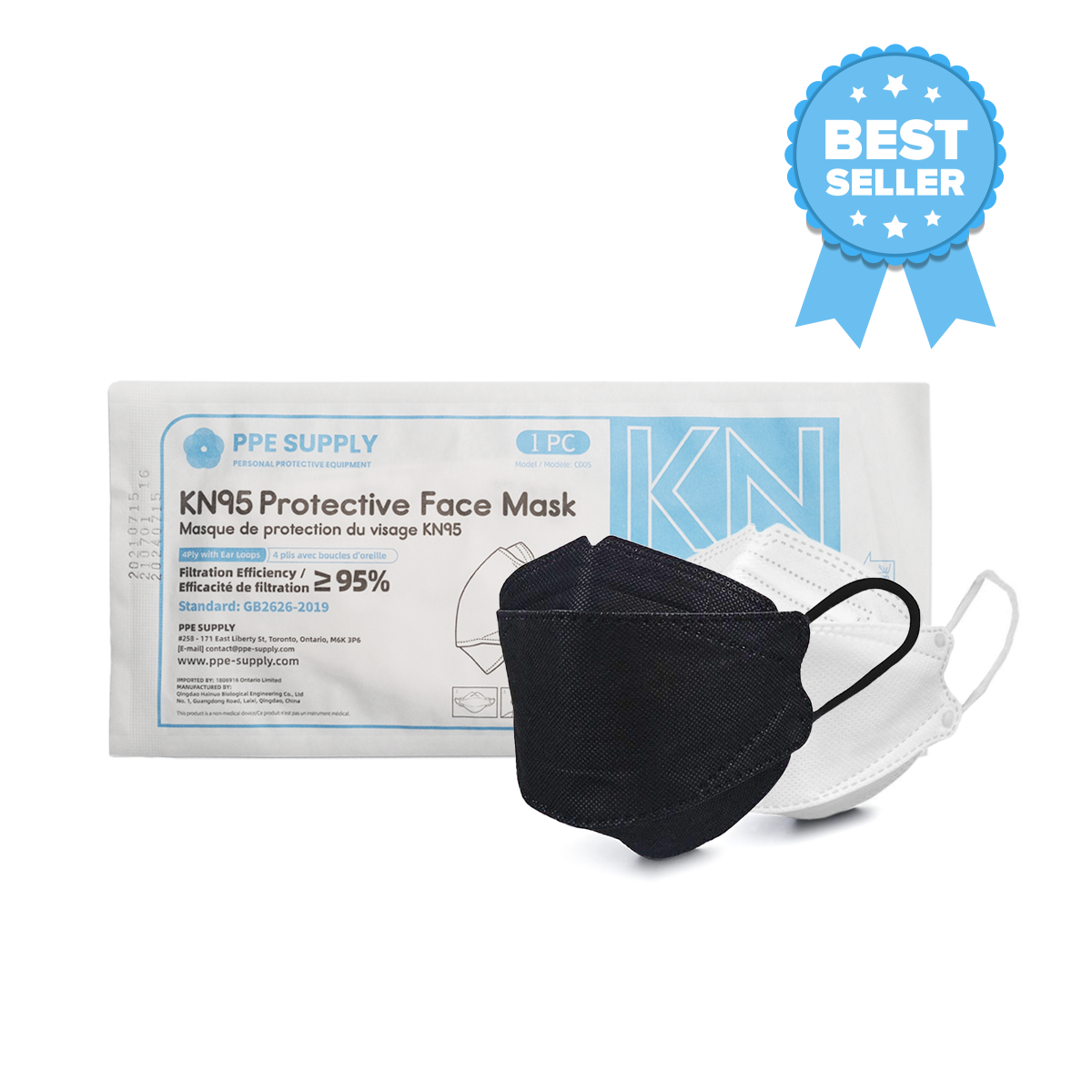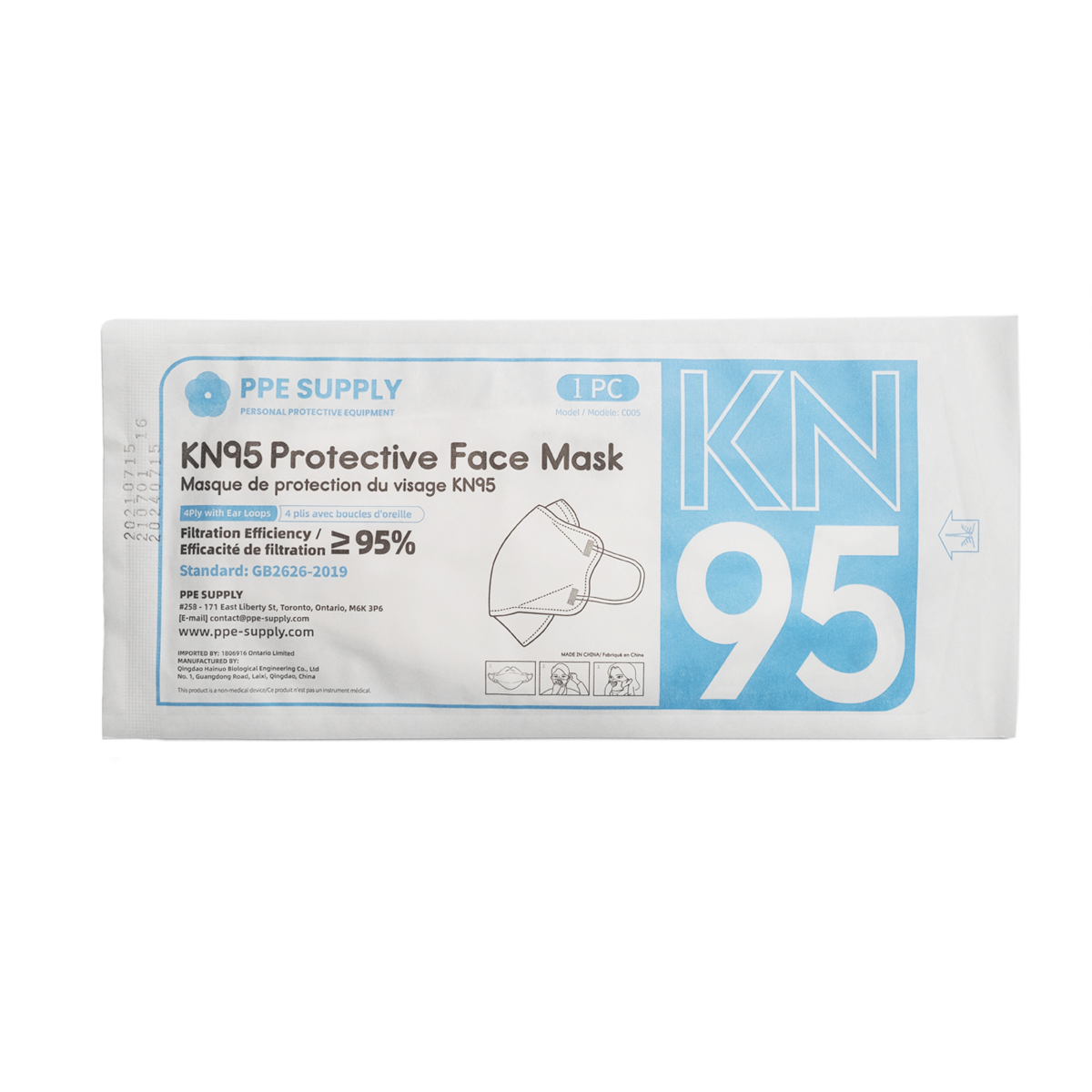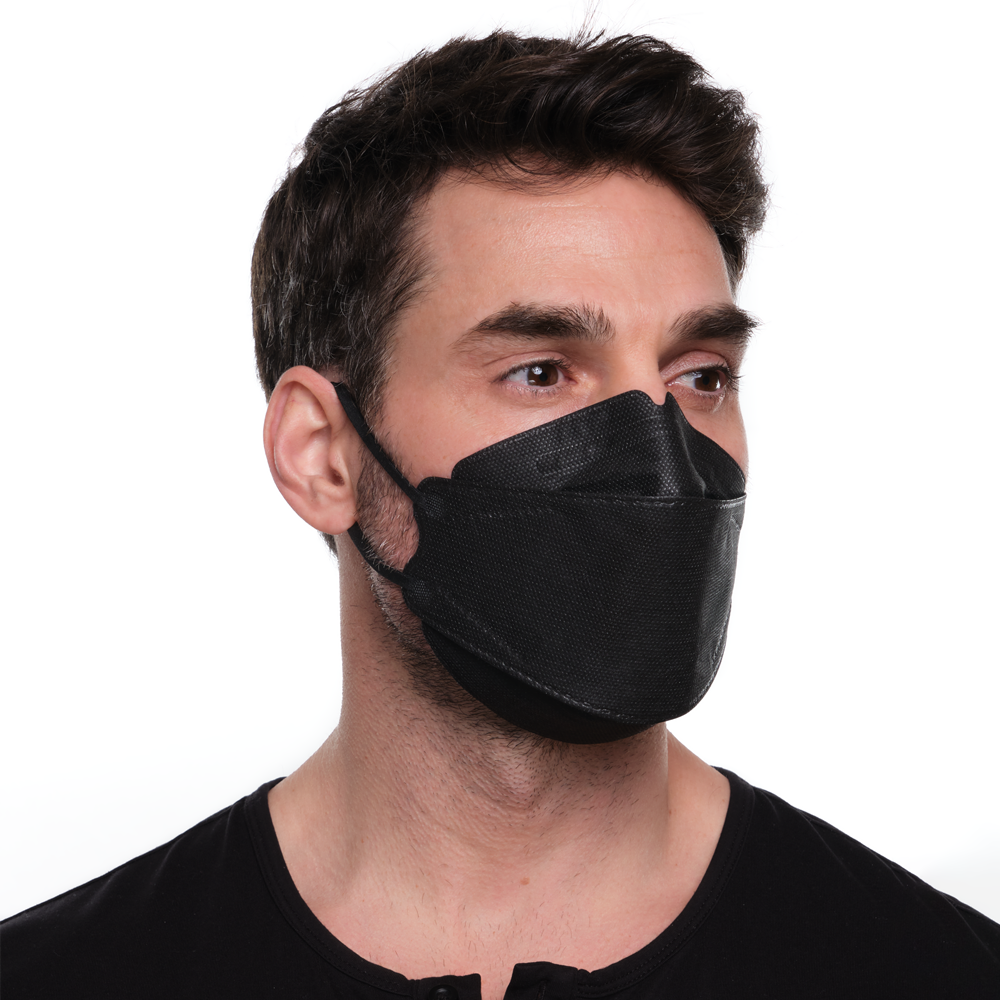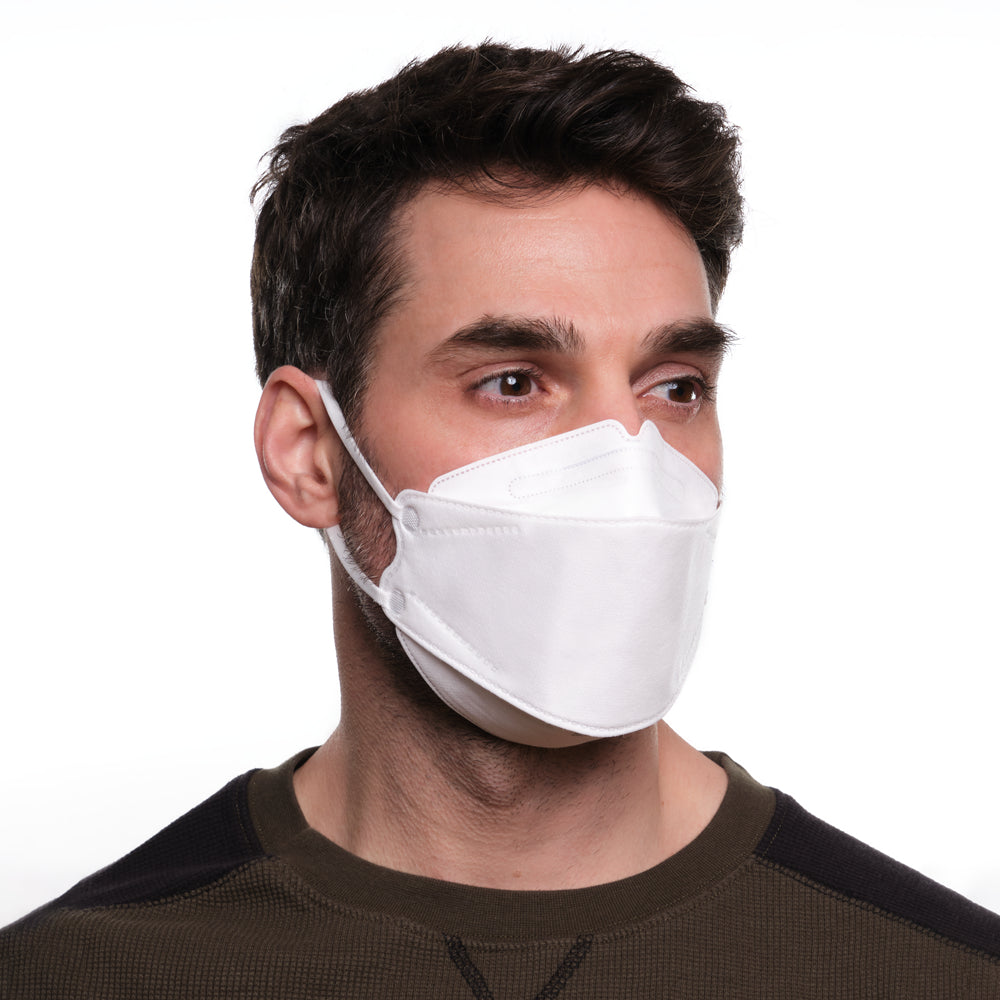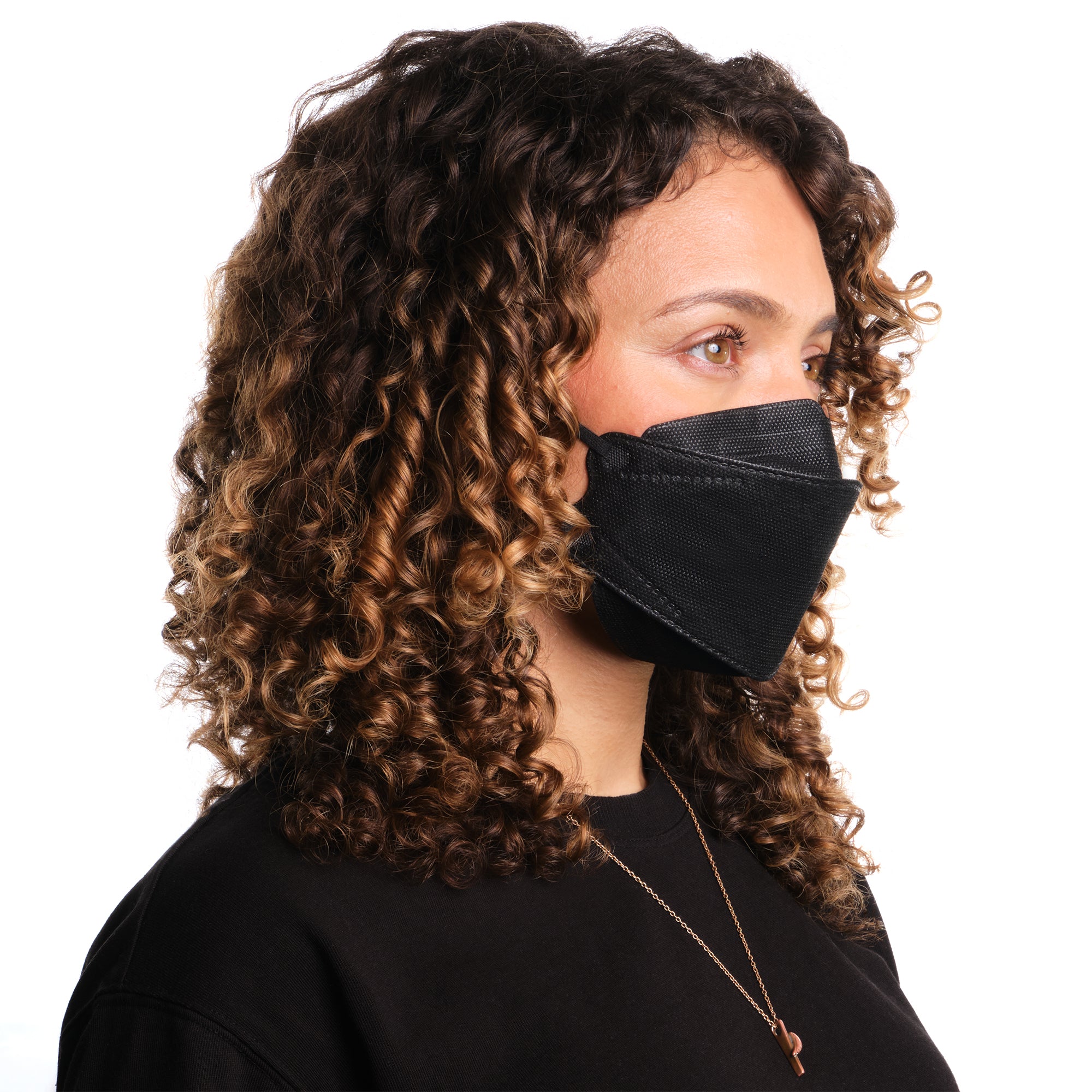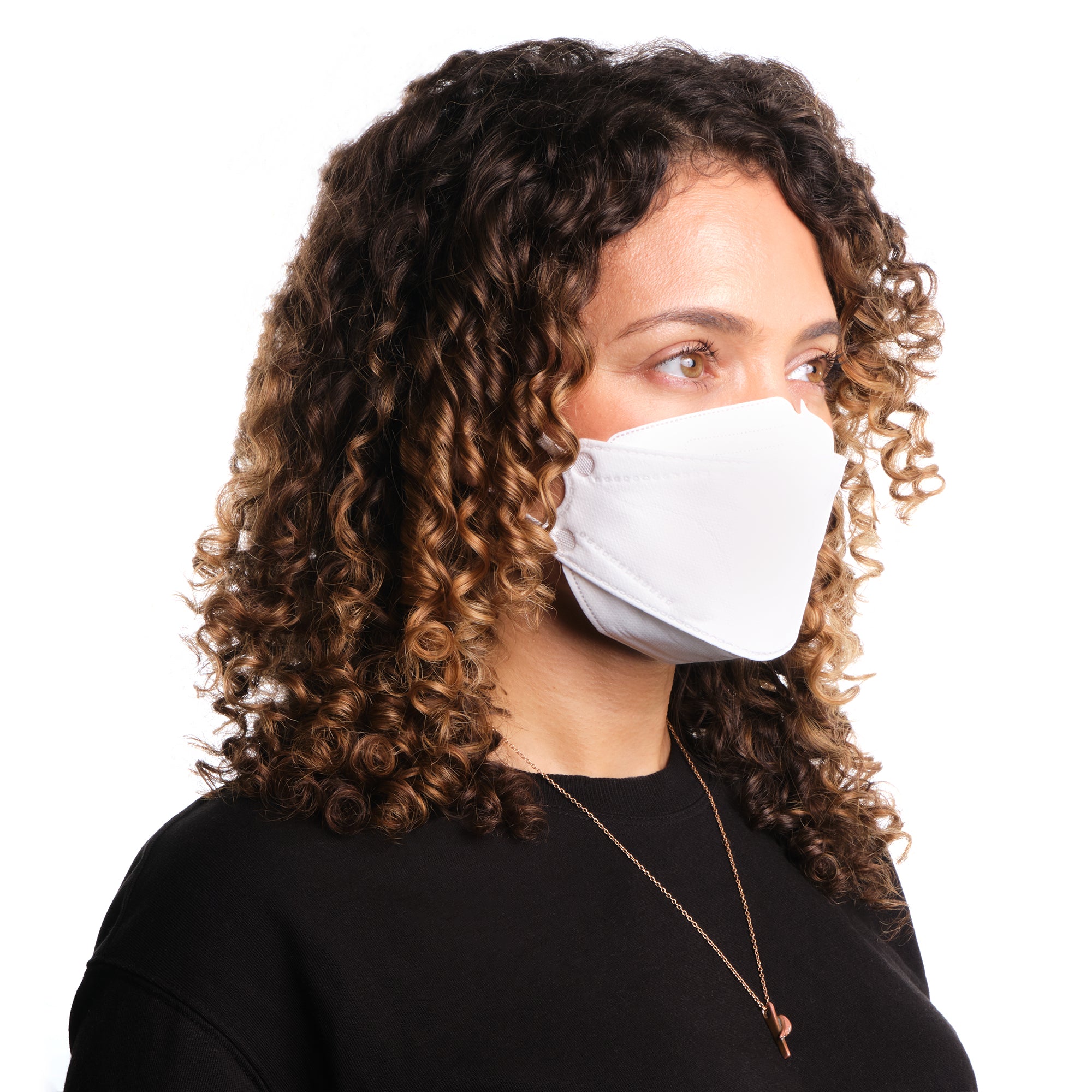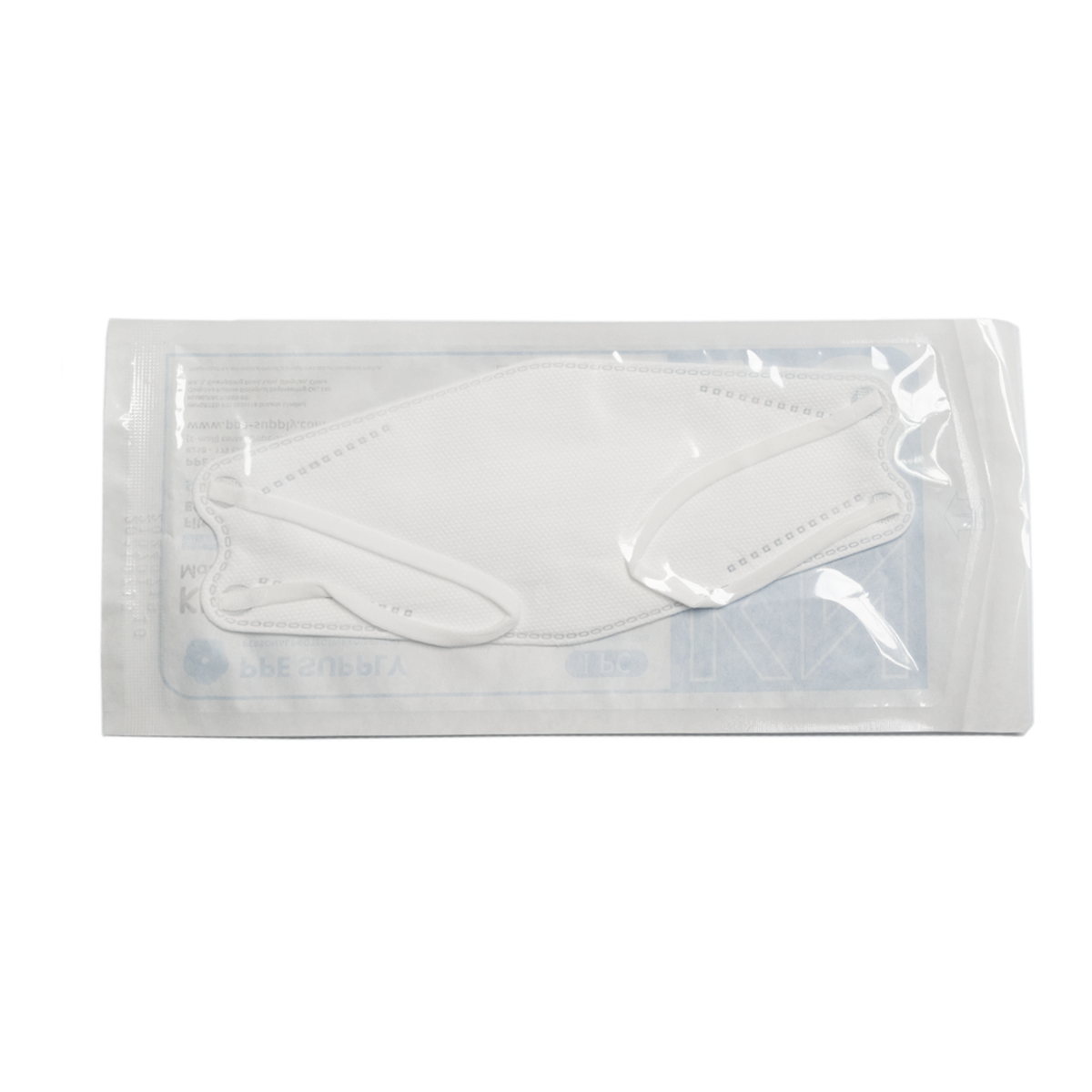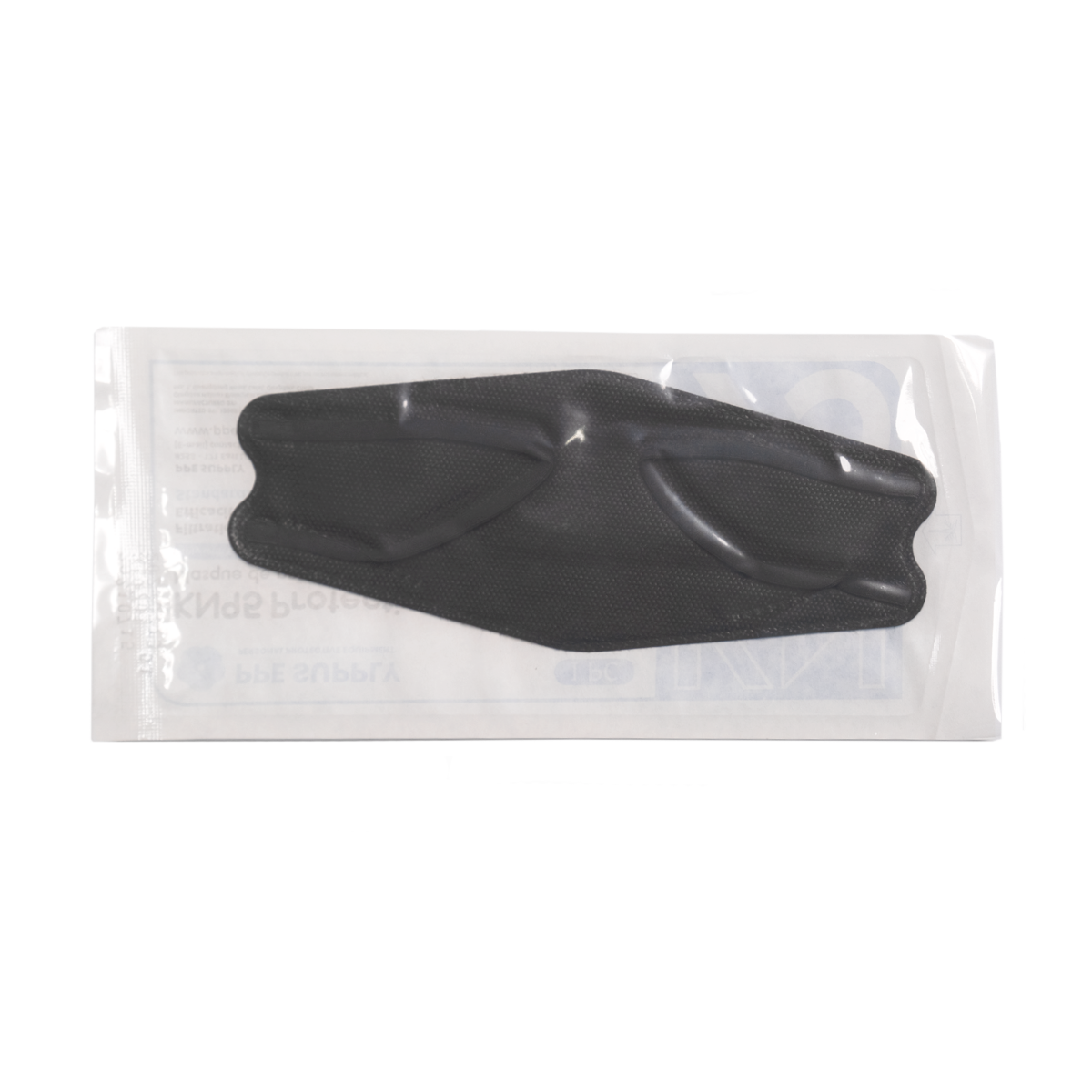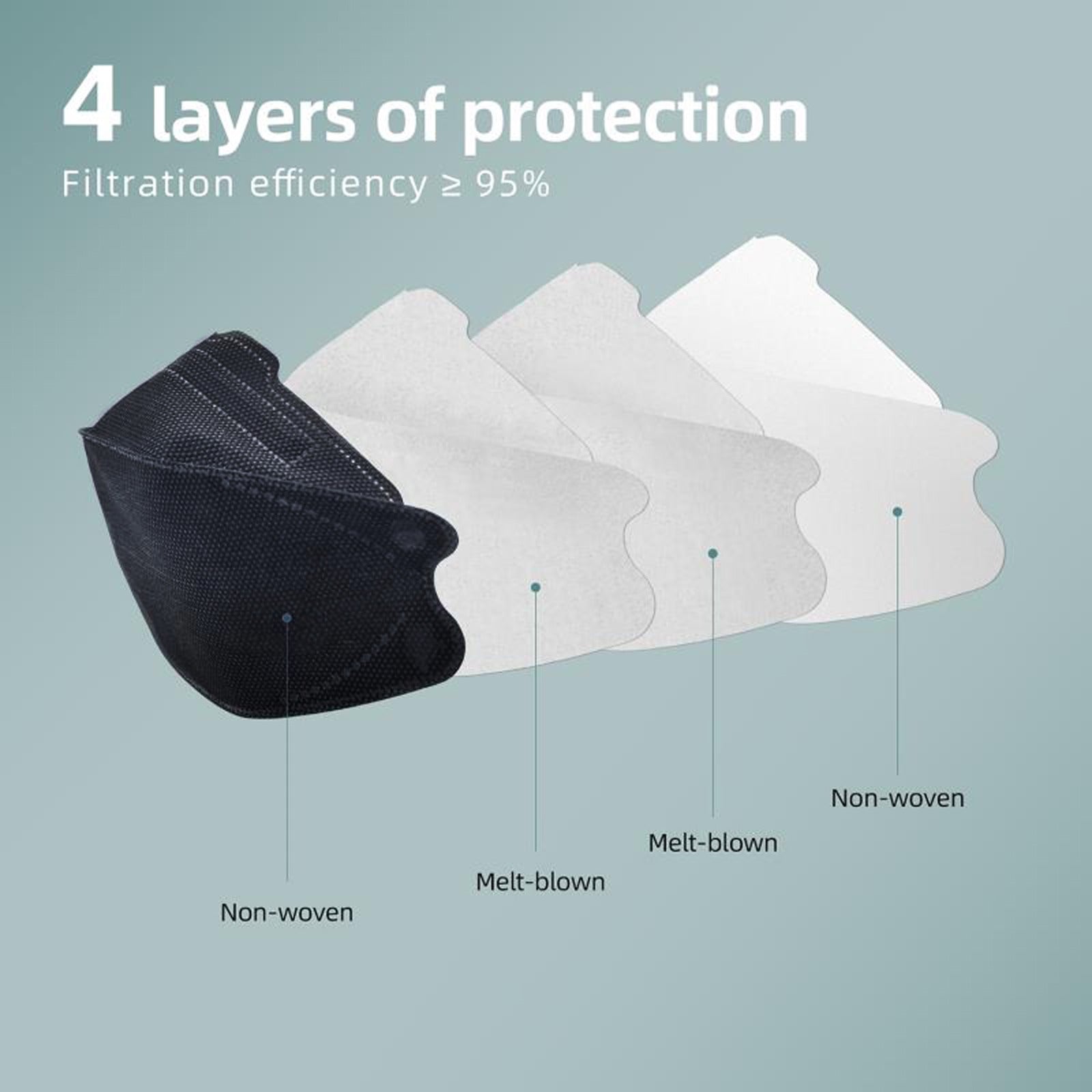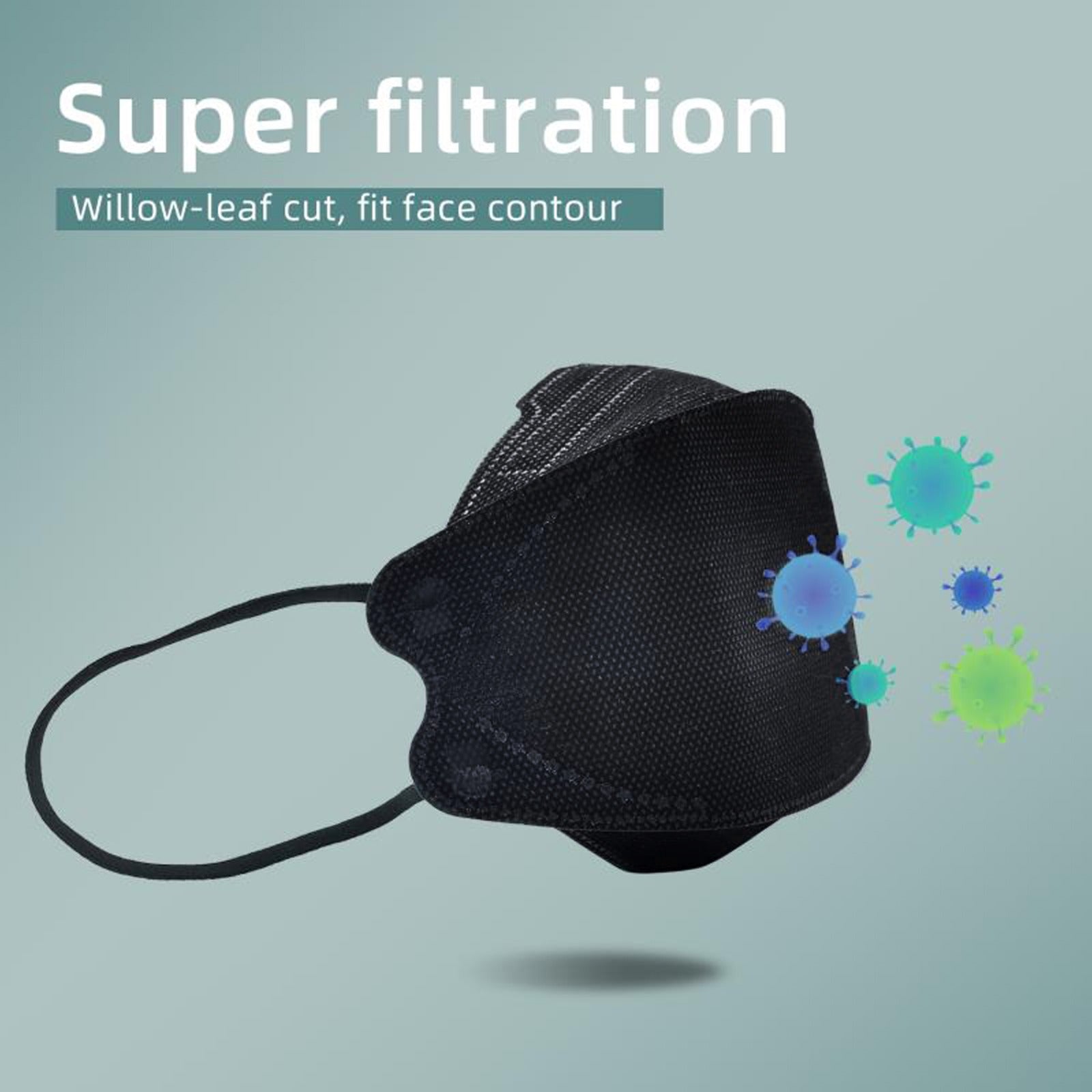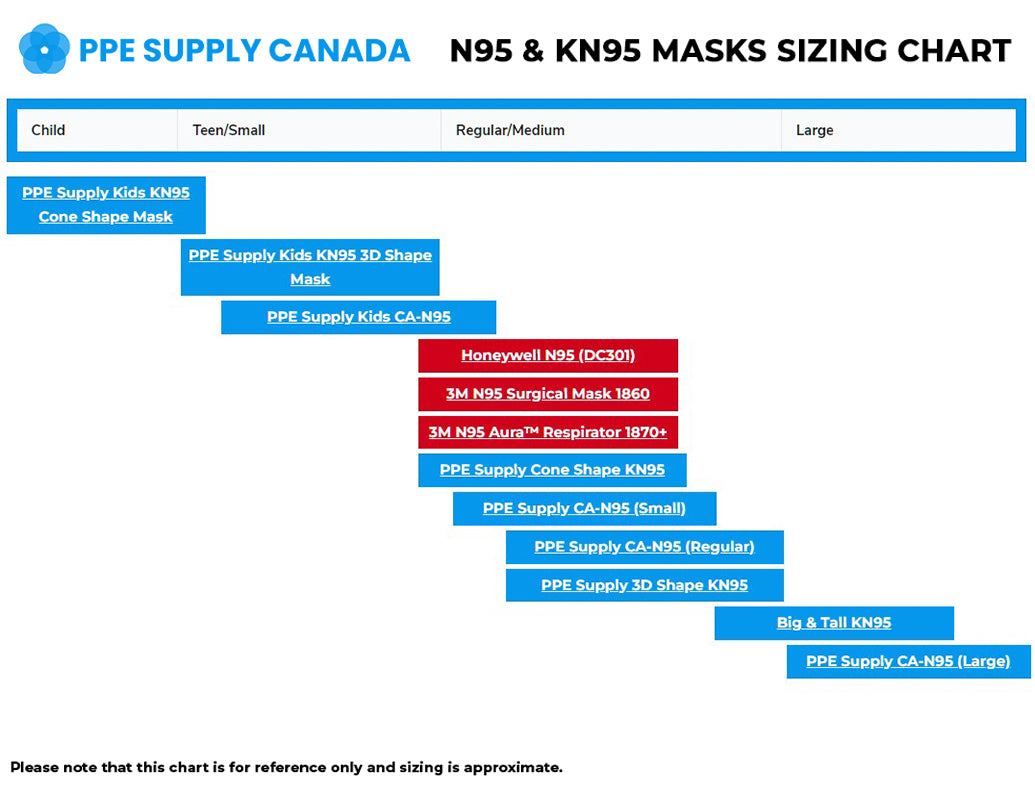 KN95 Respirator Face Mask Individually Sealed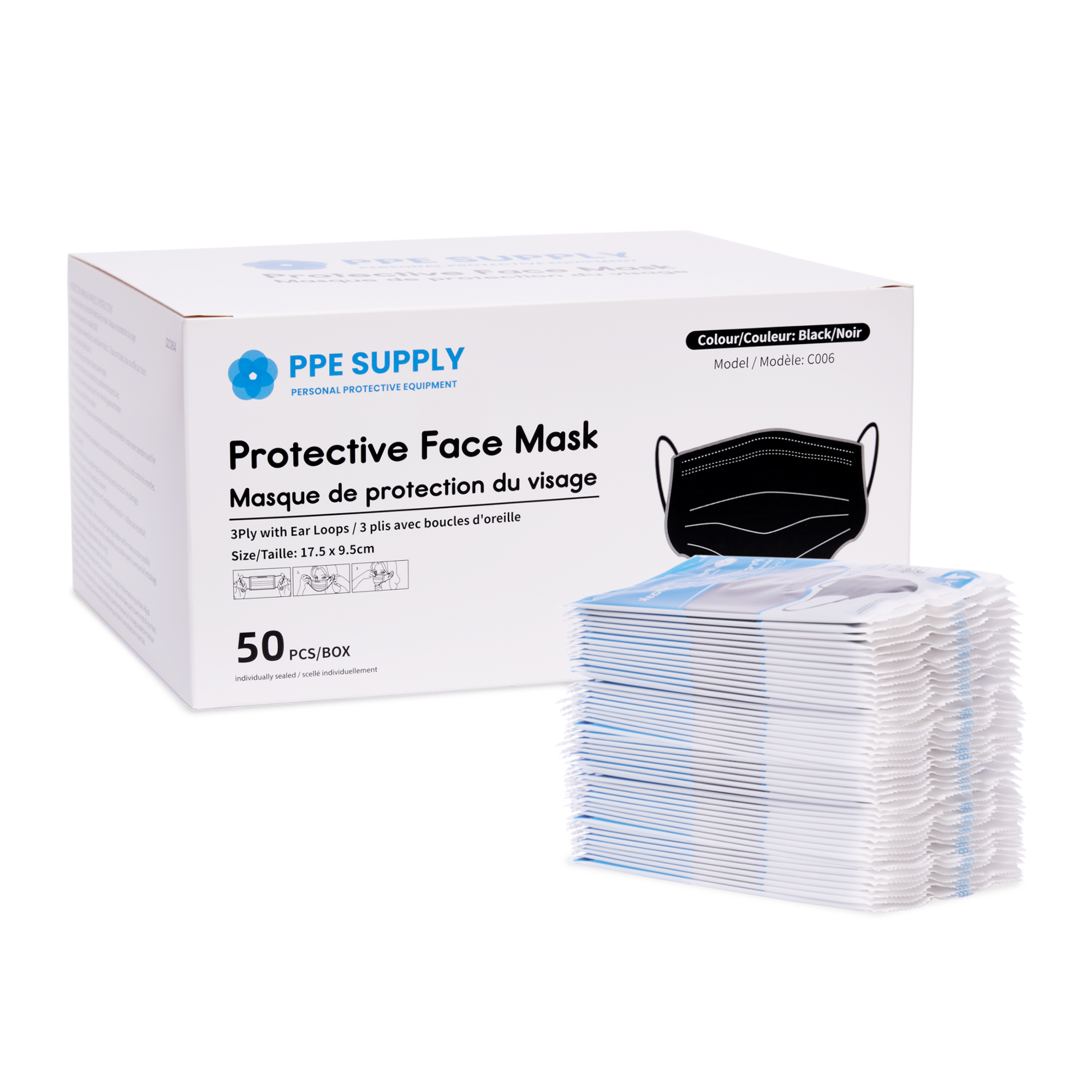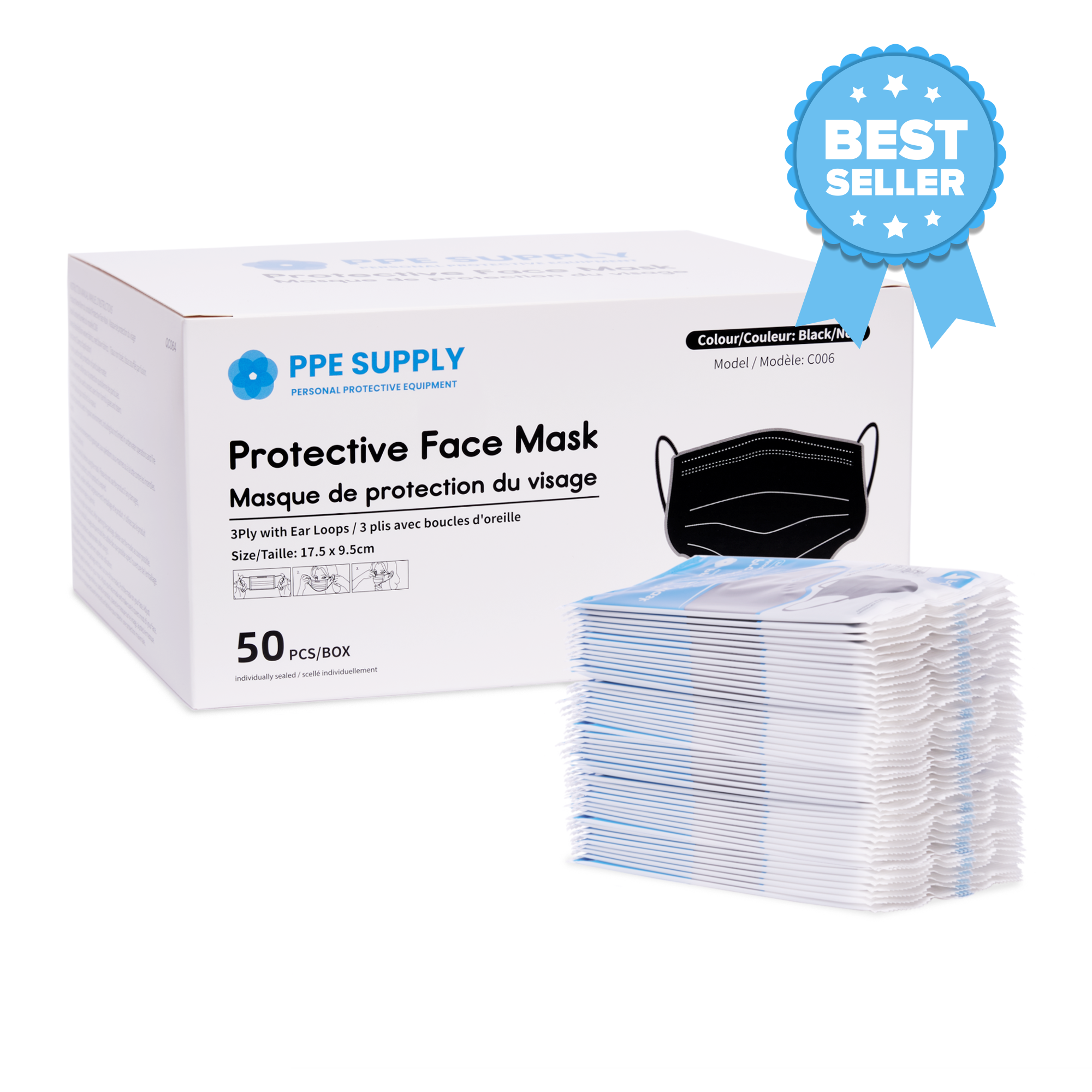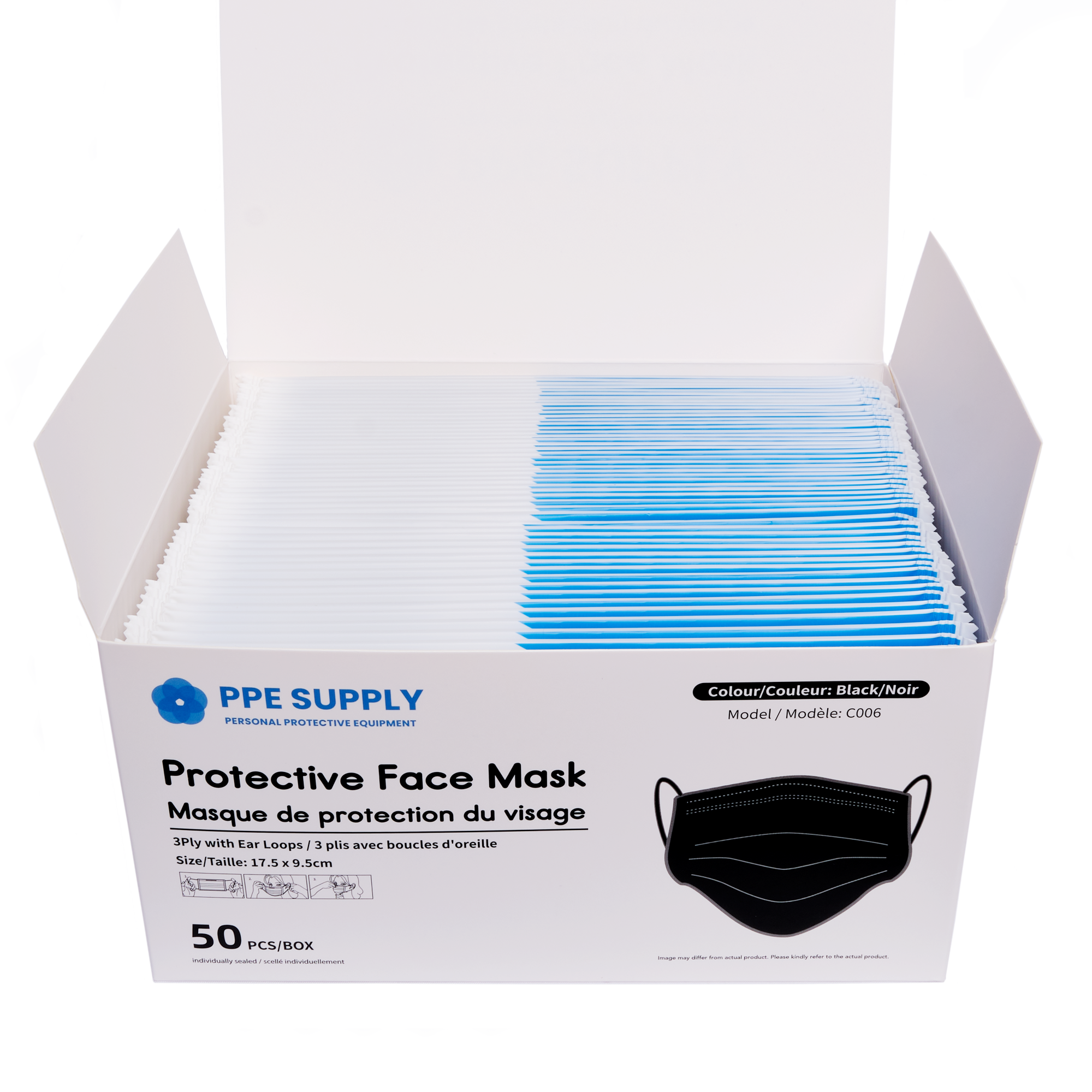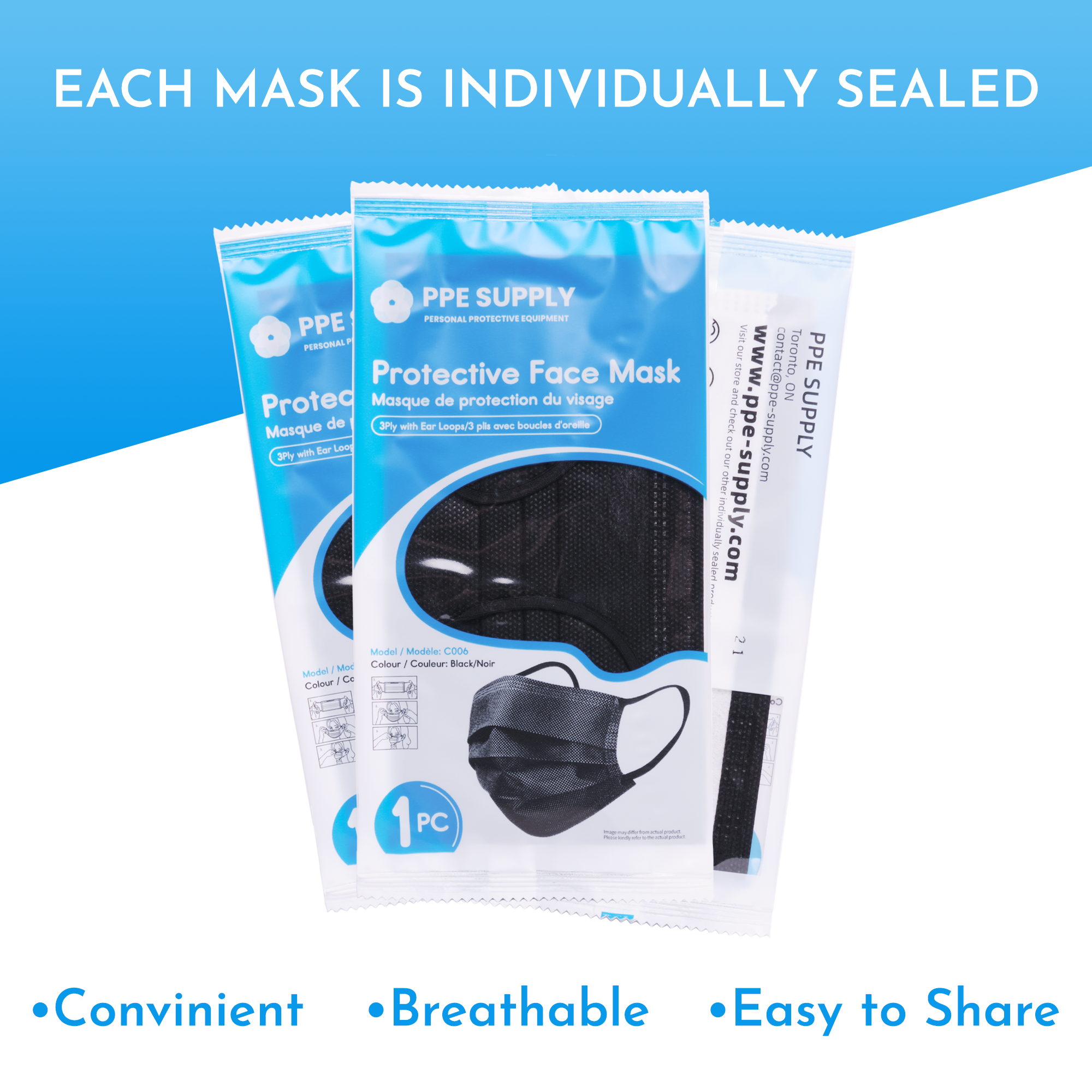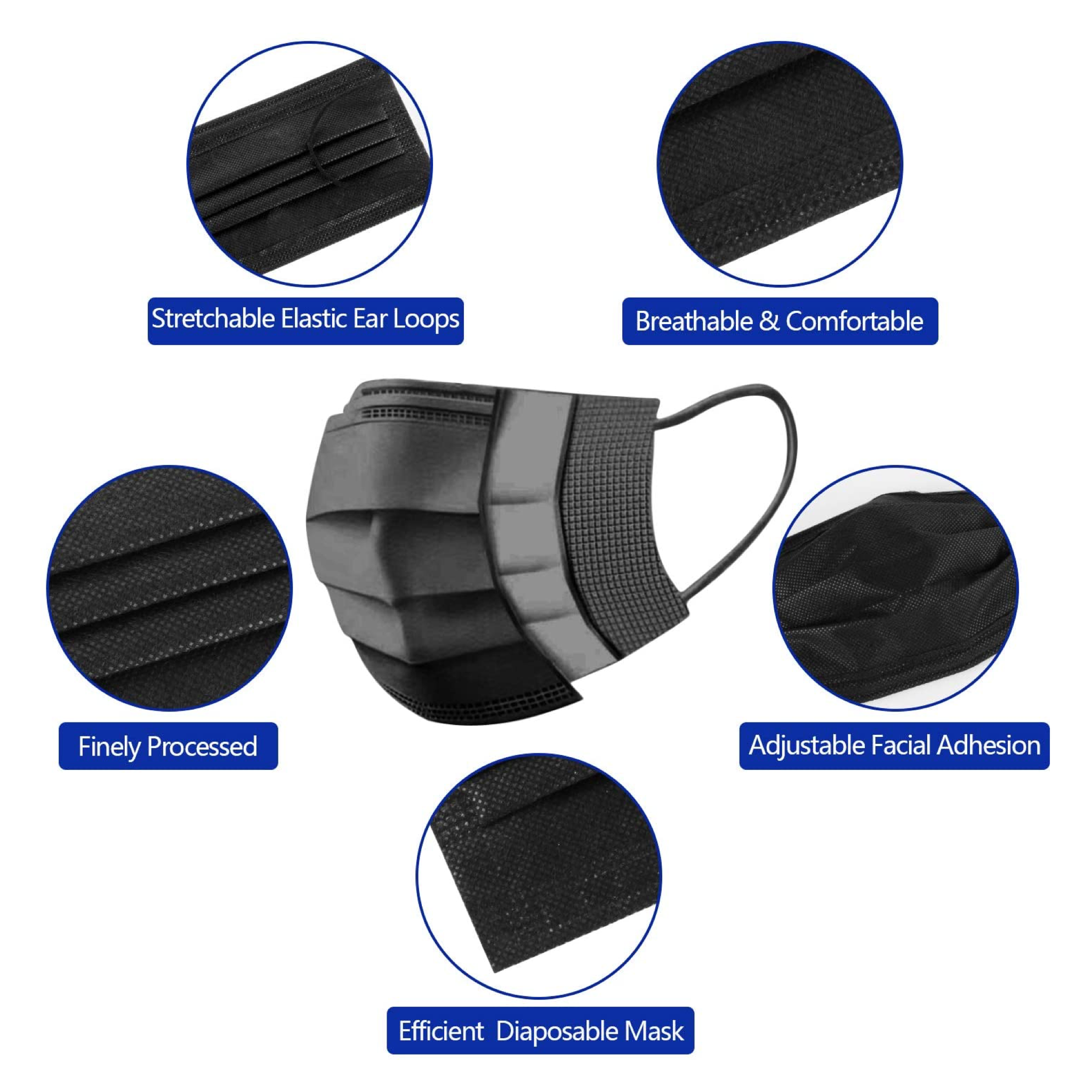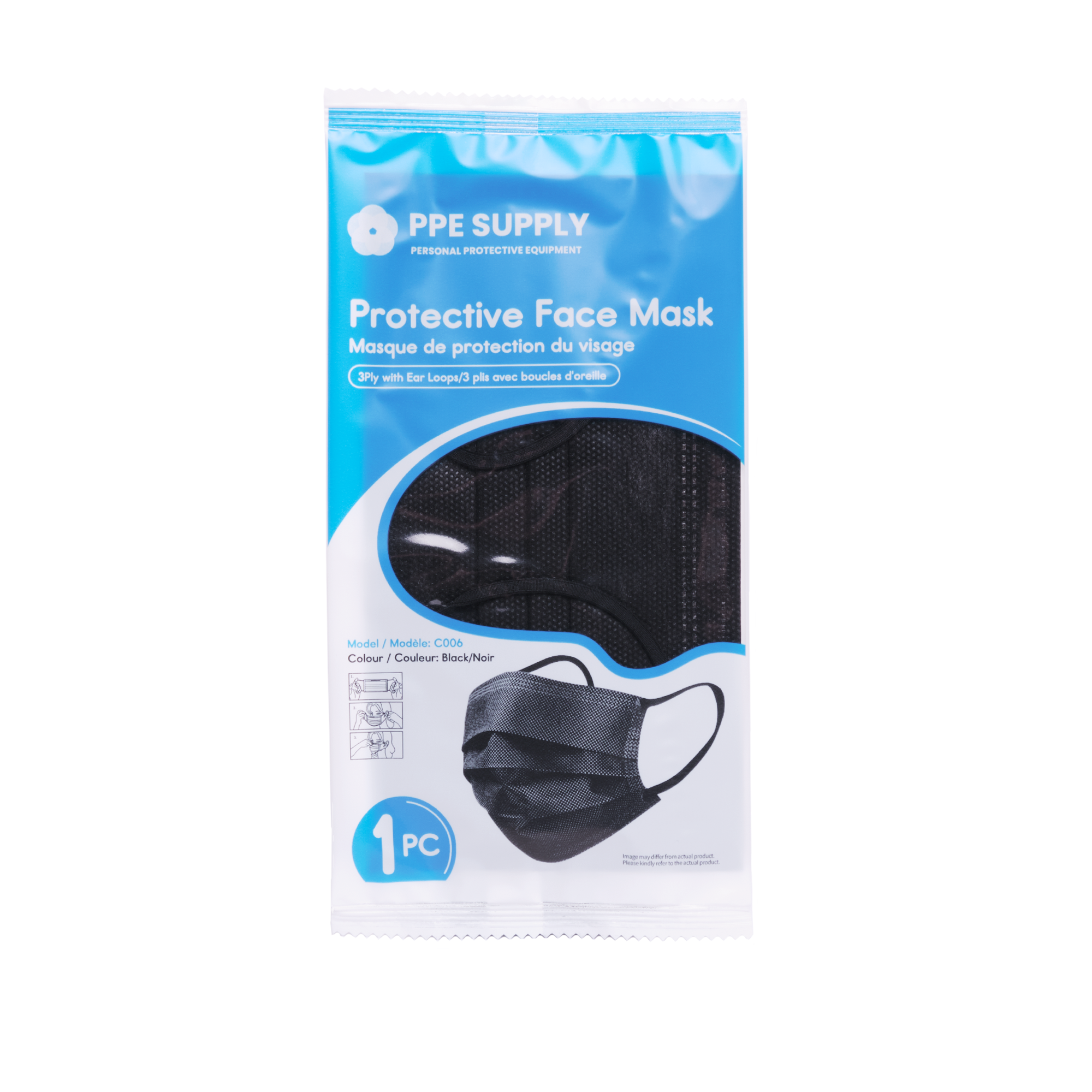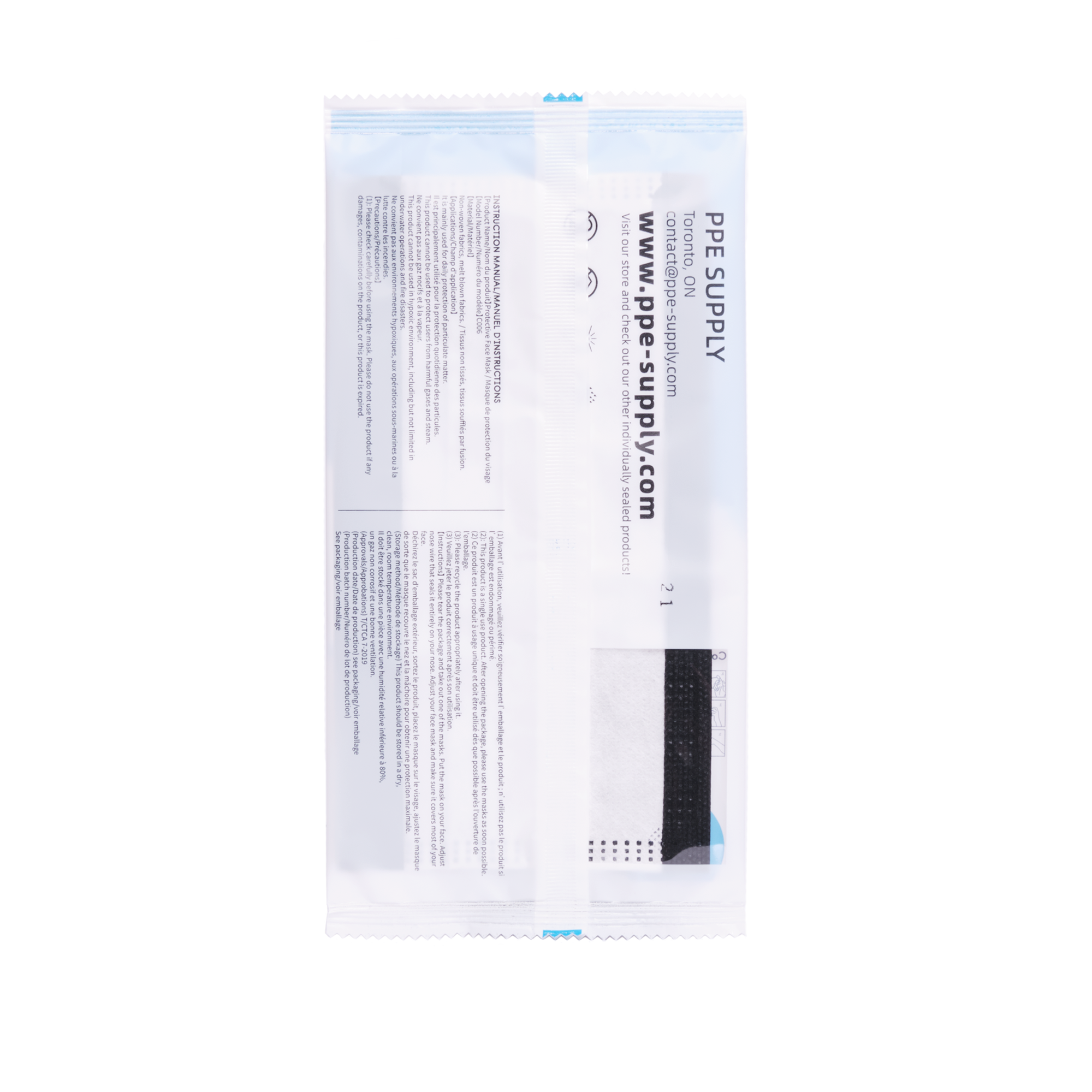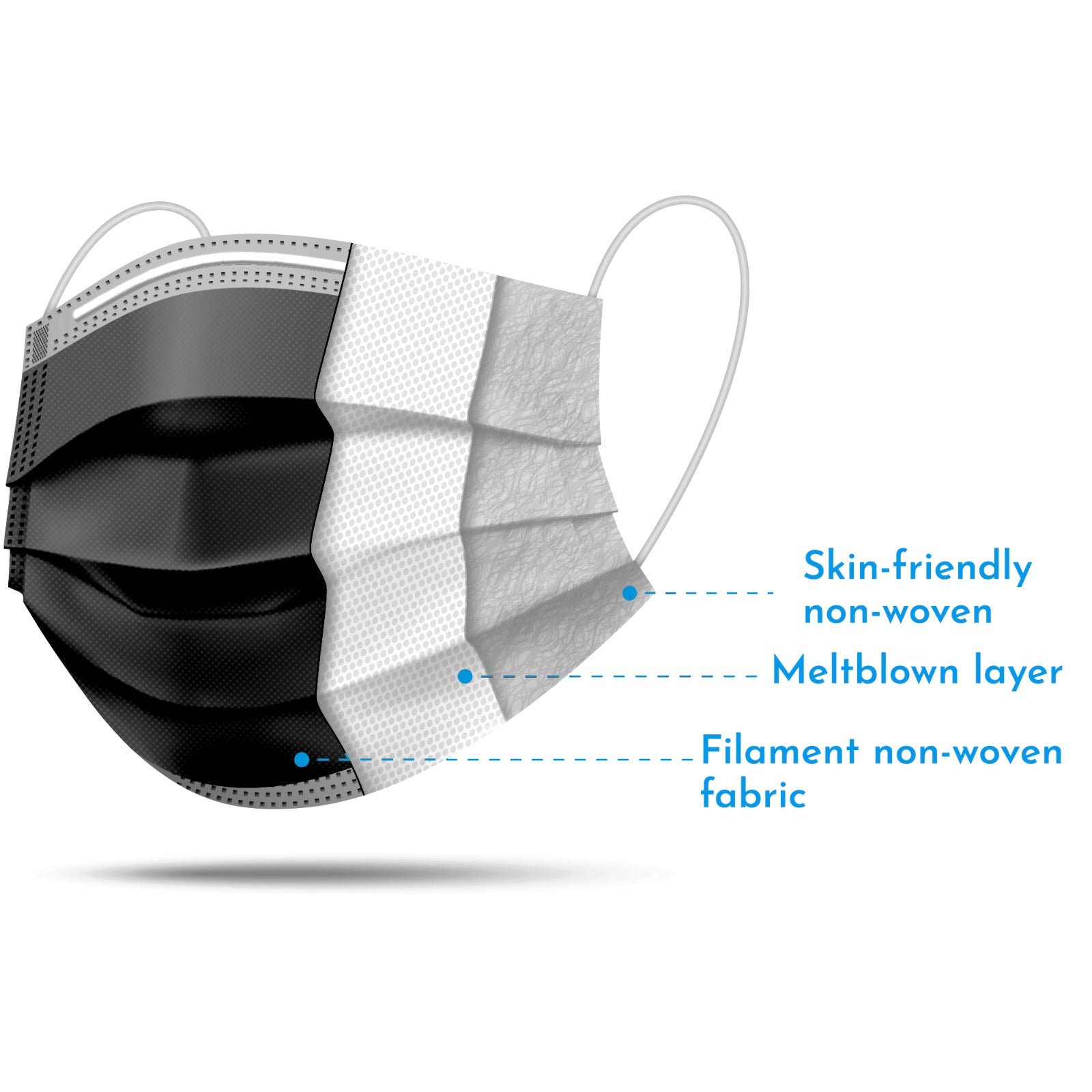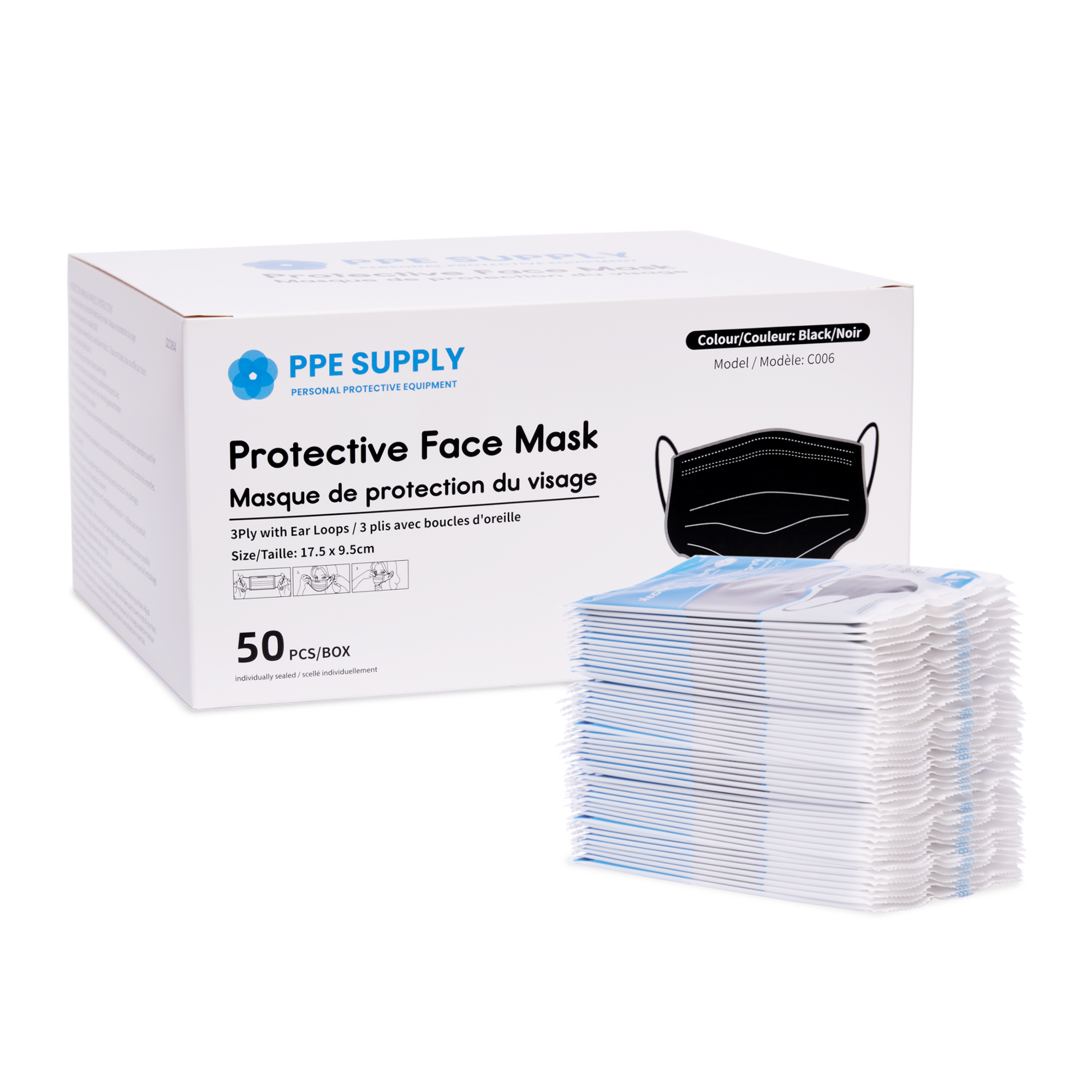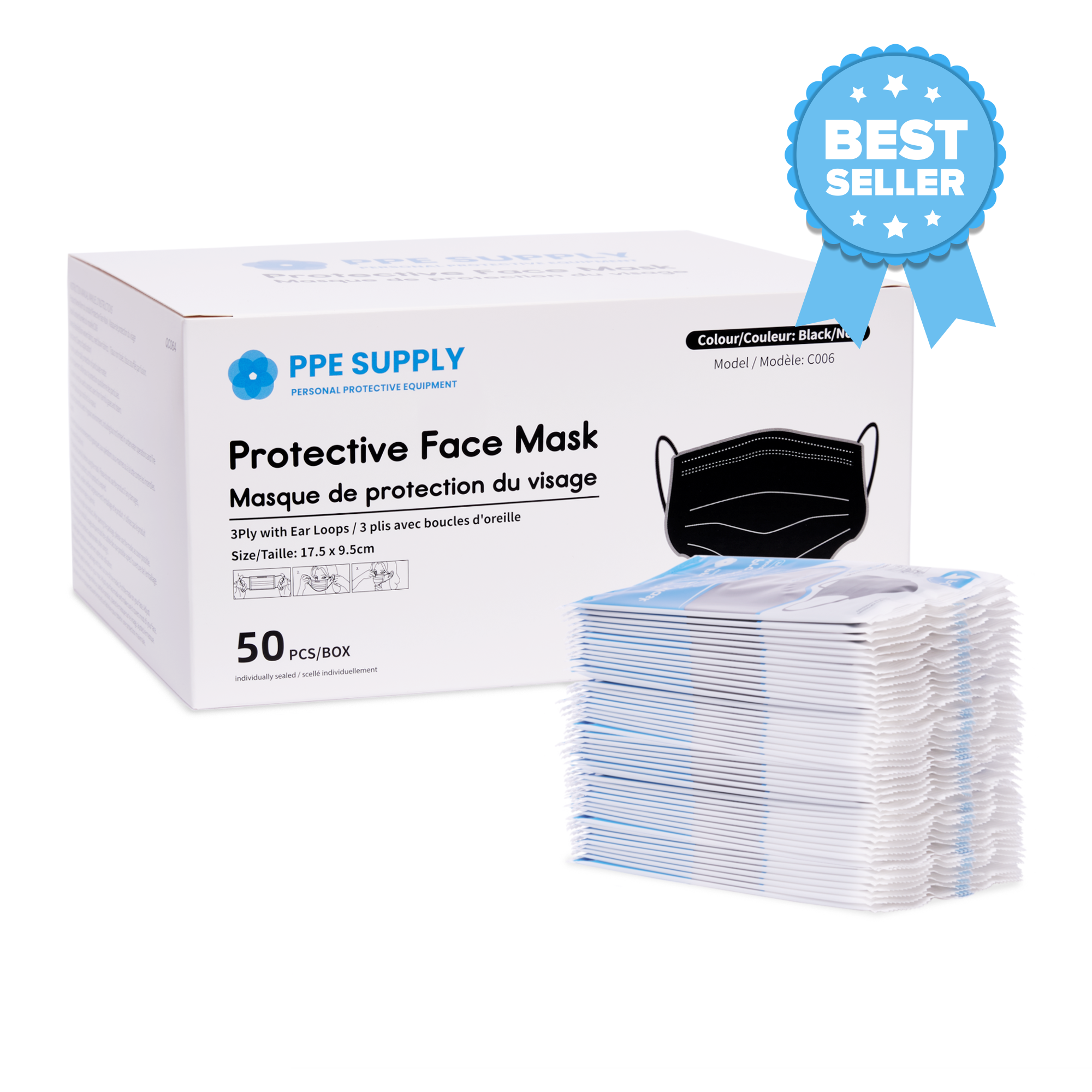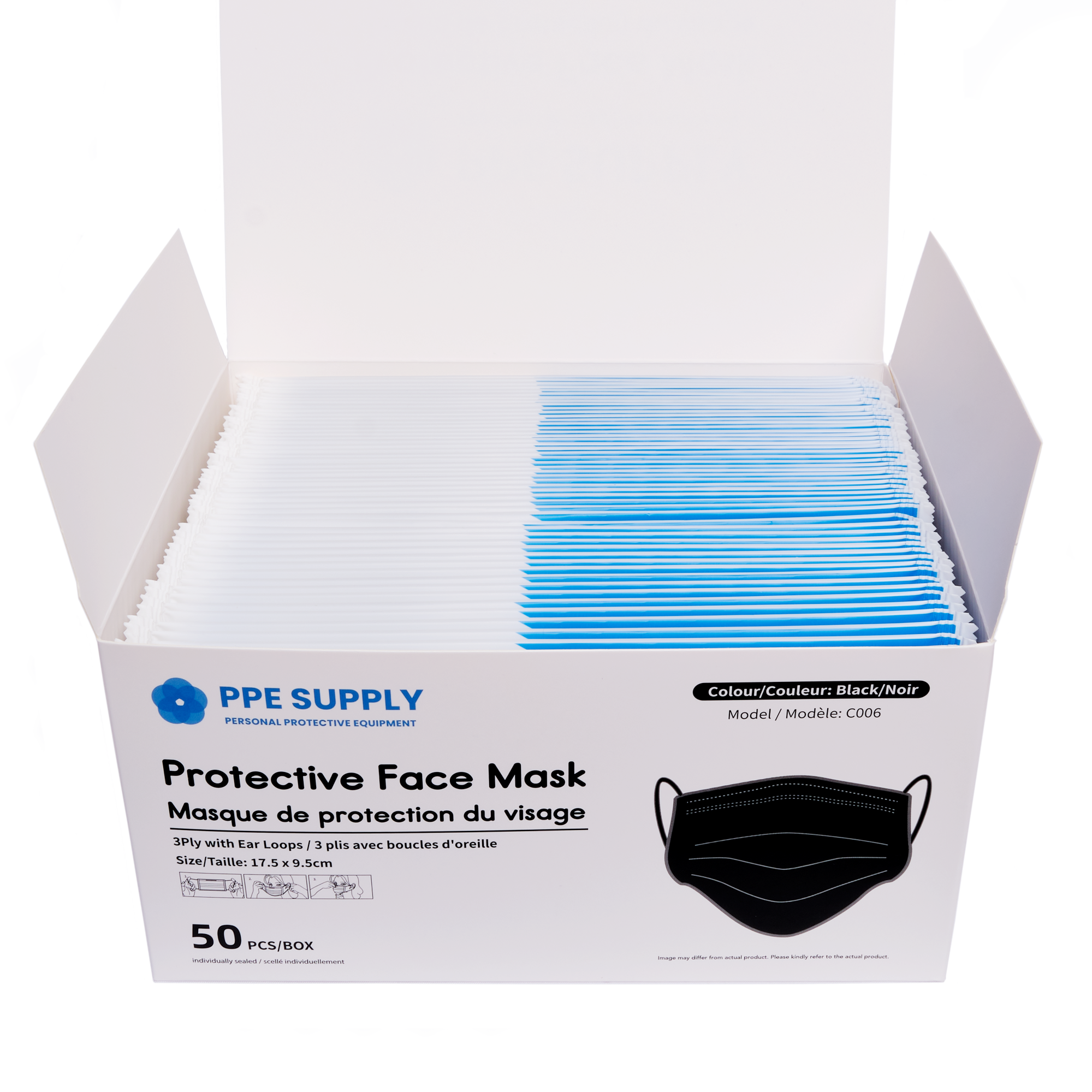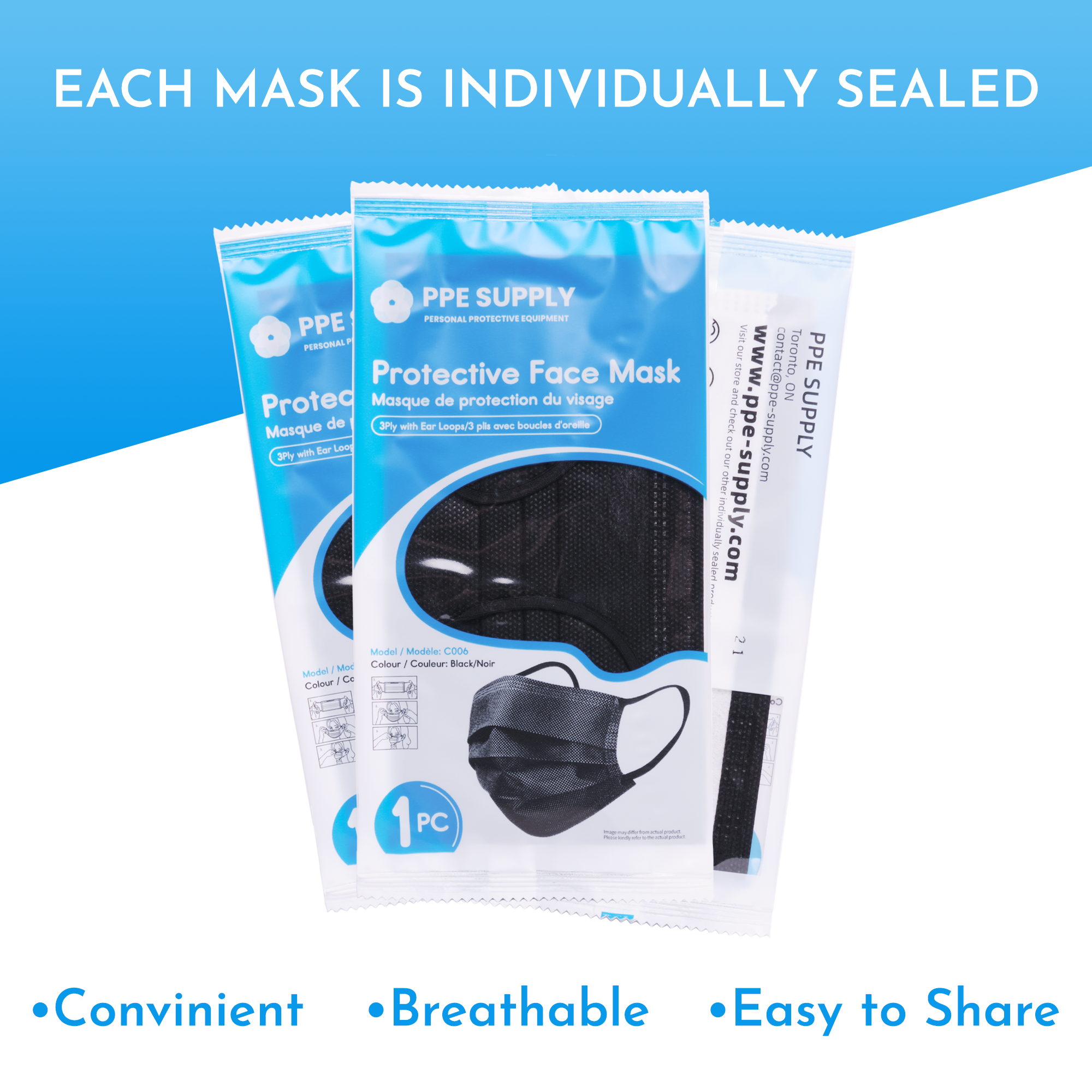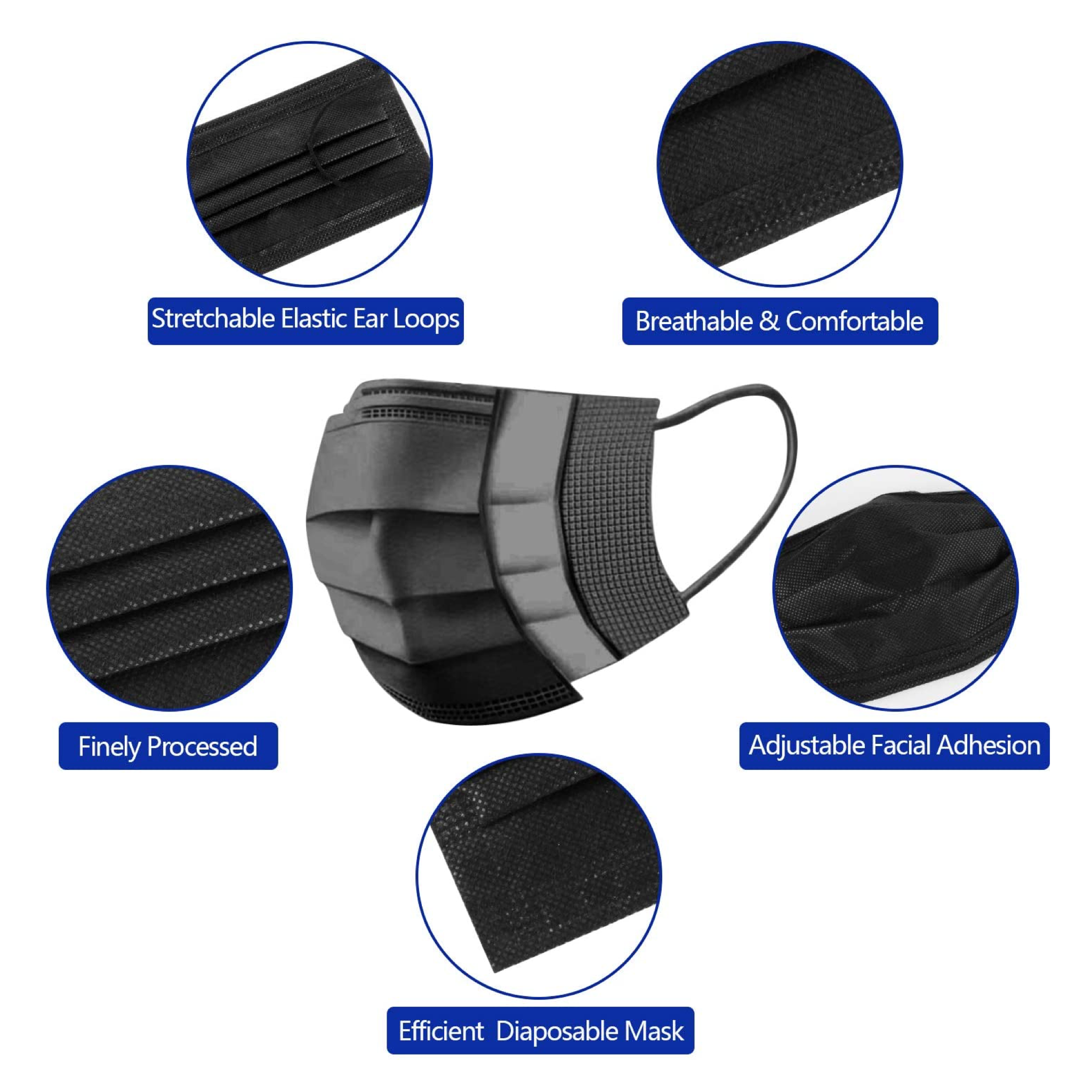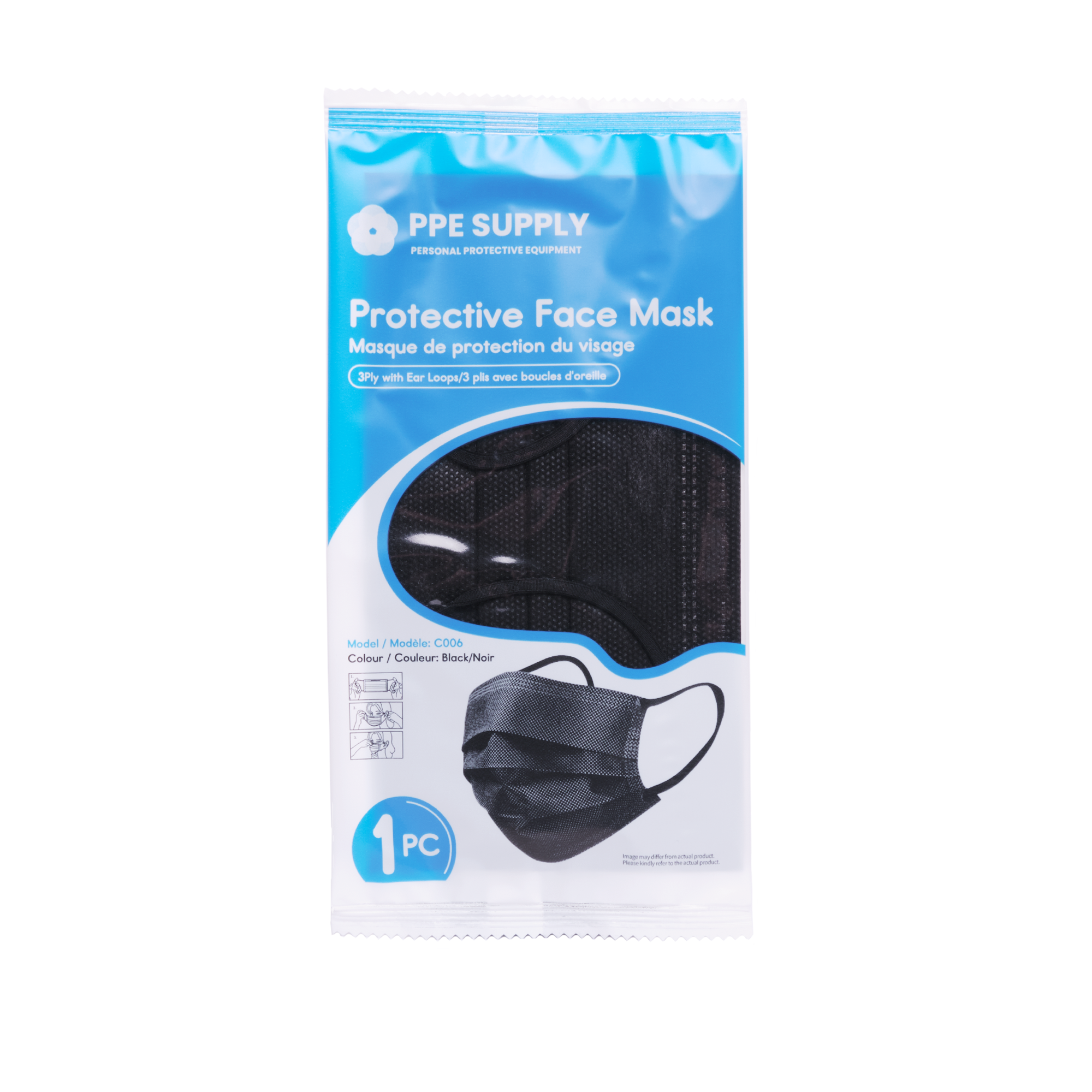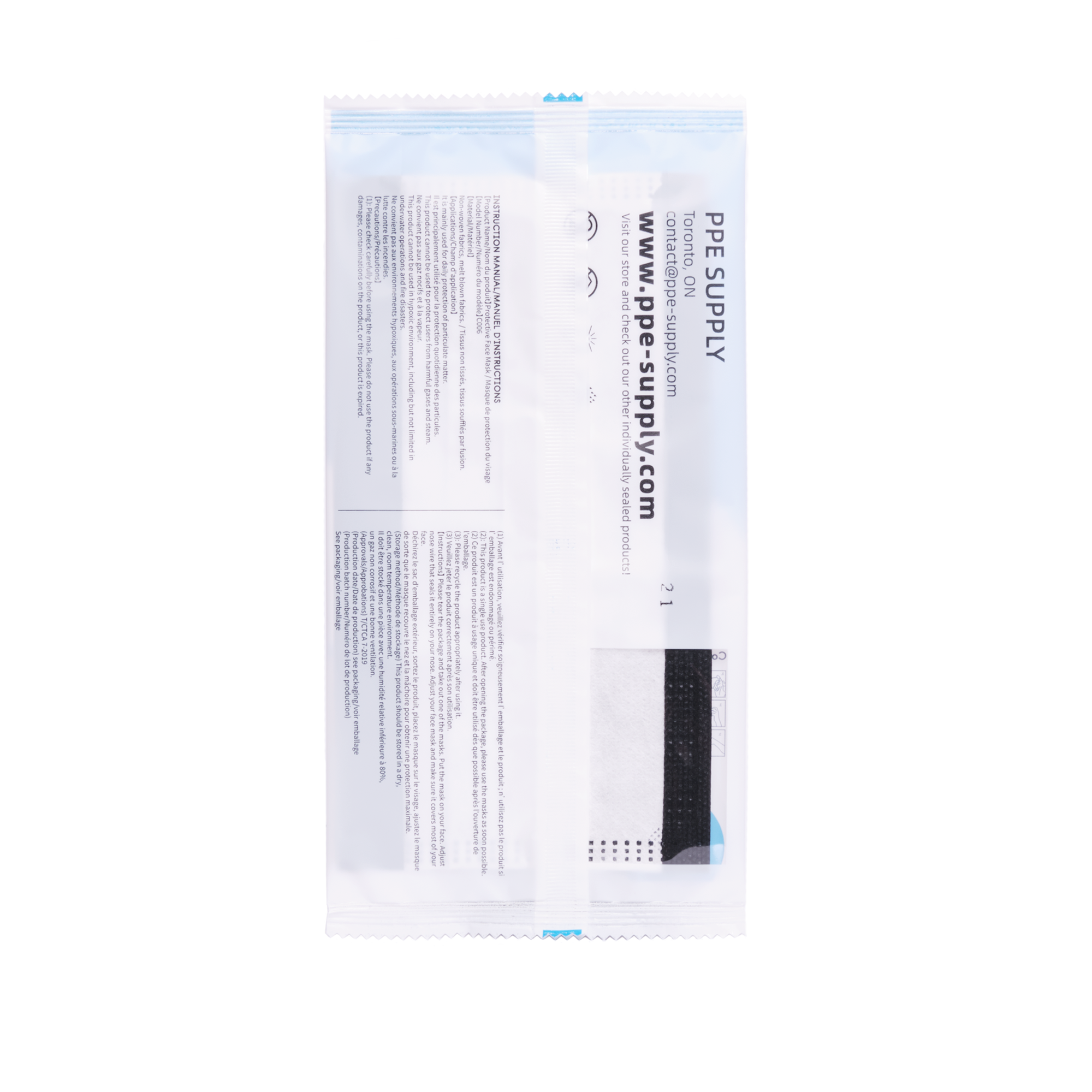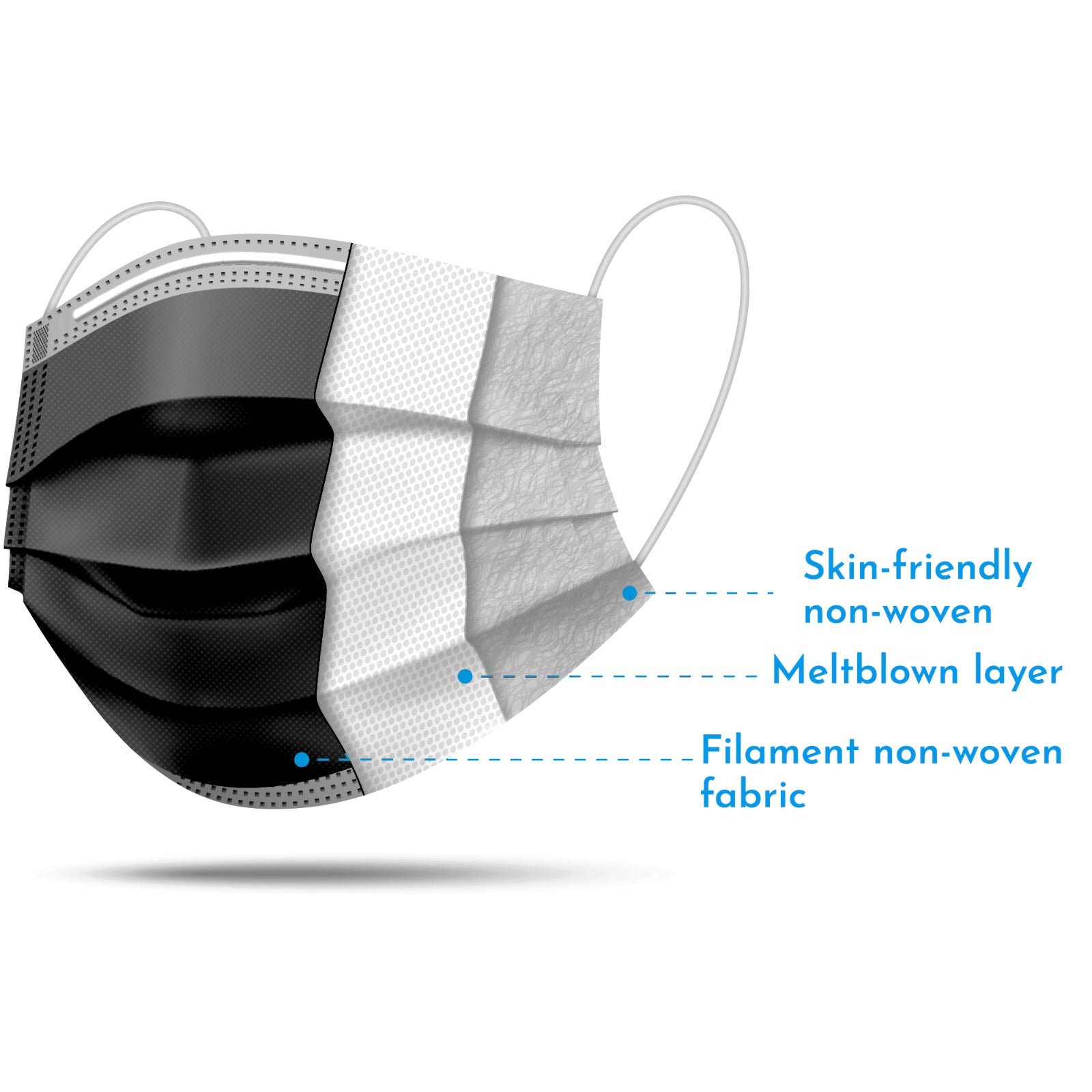 Individually Sealed Black Disposable Face Mask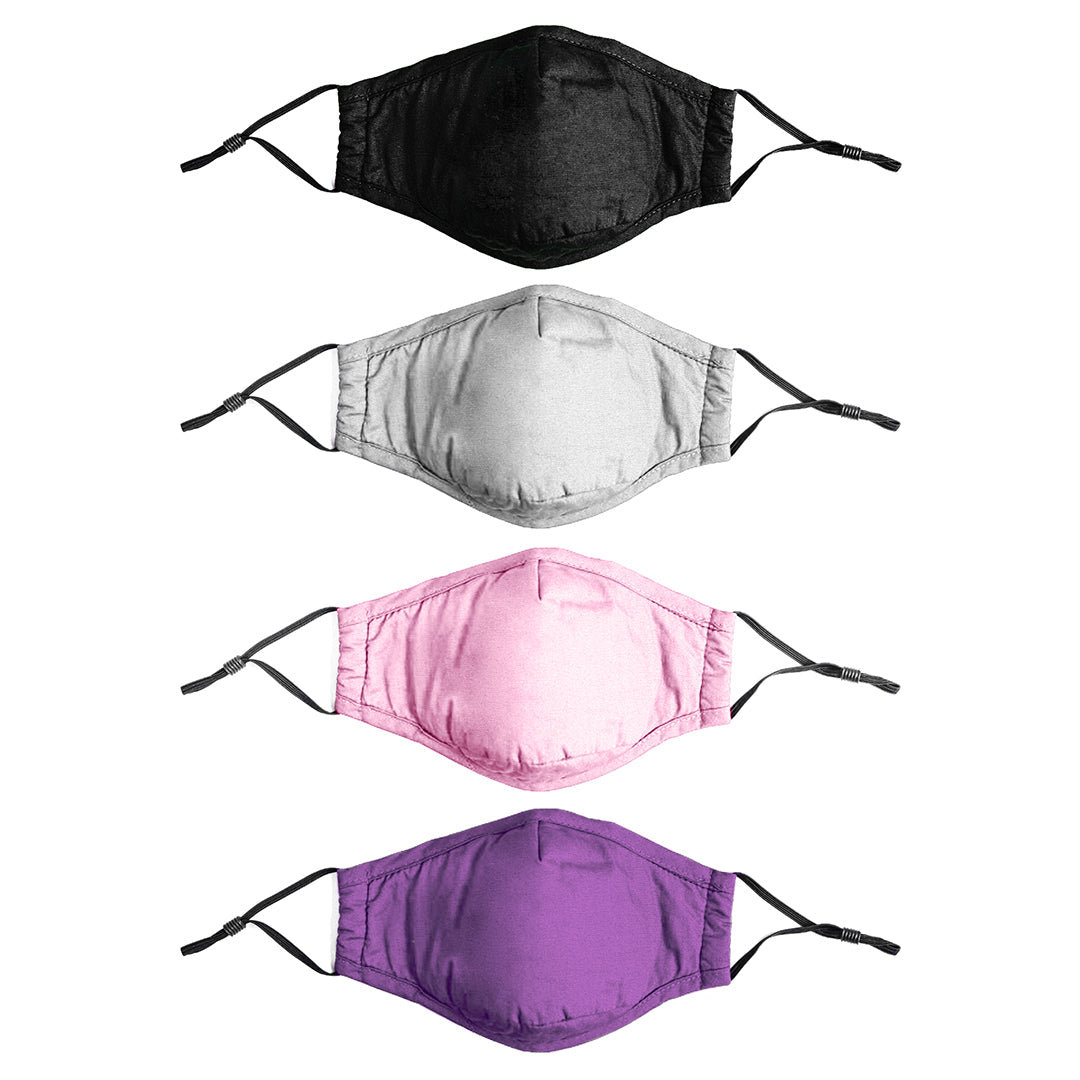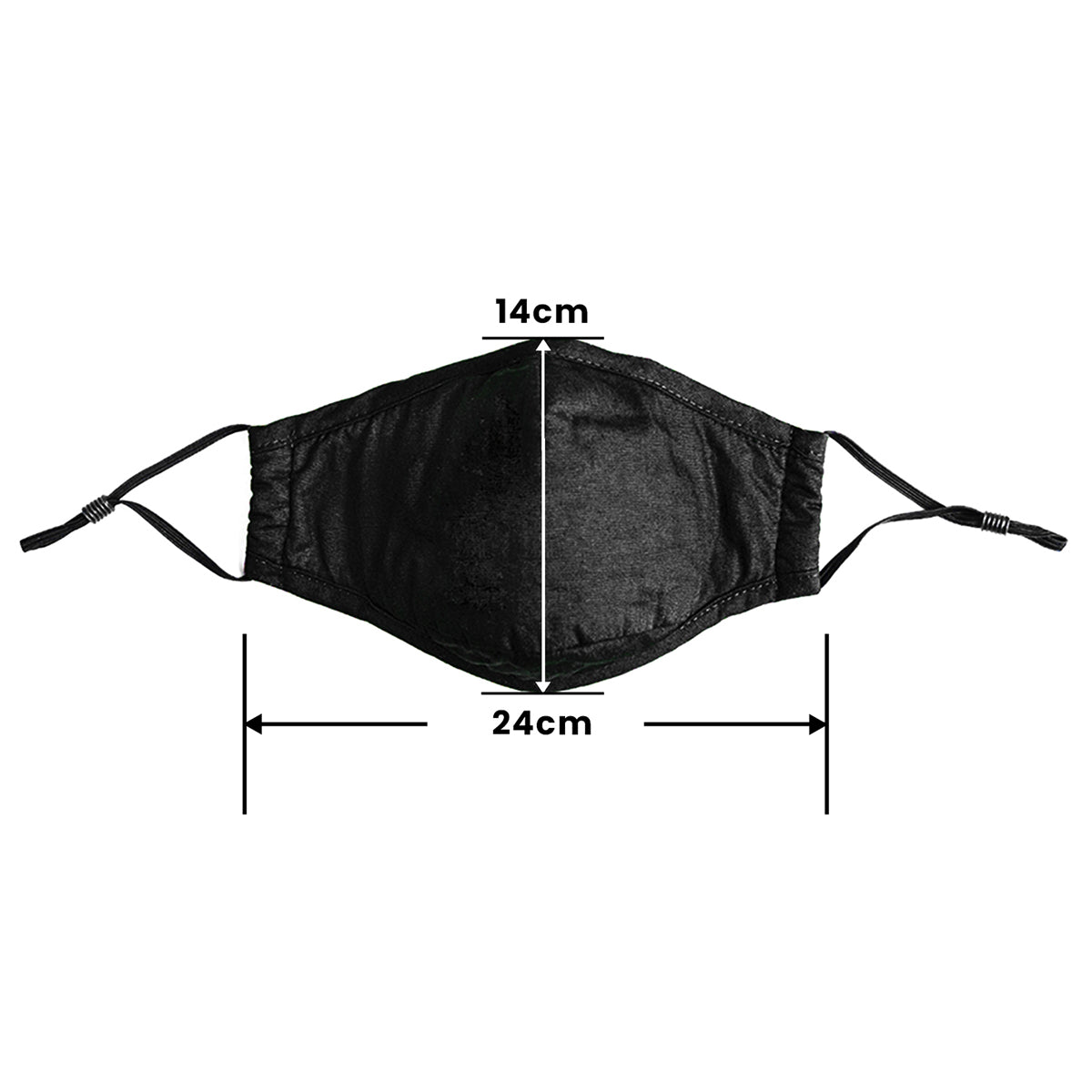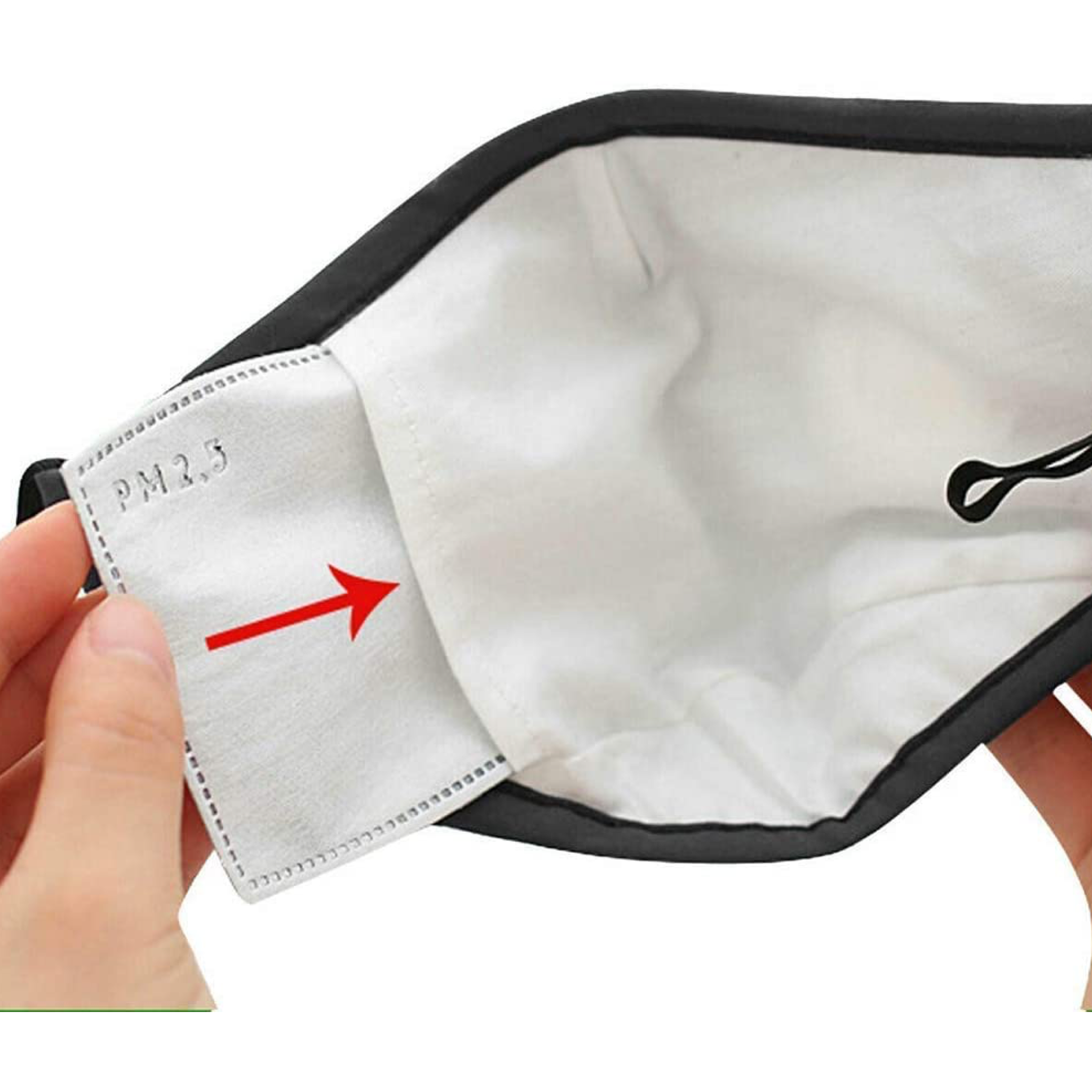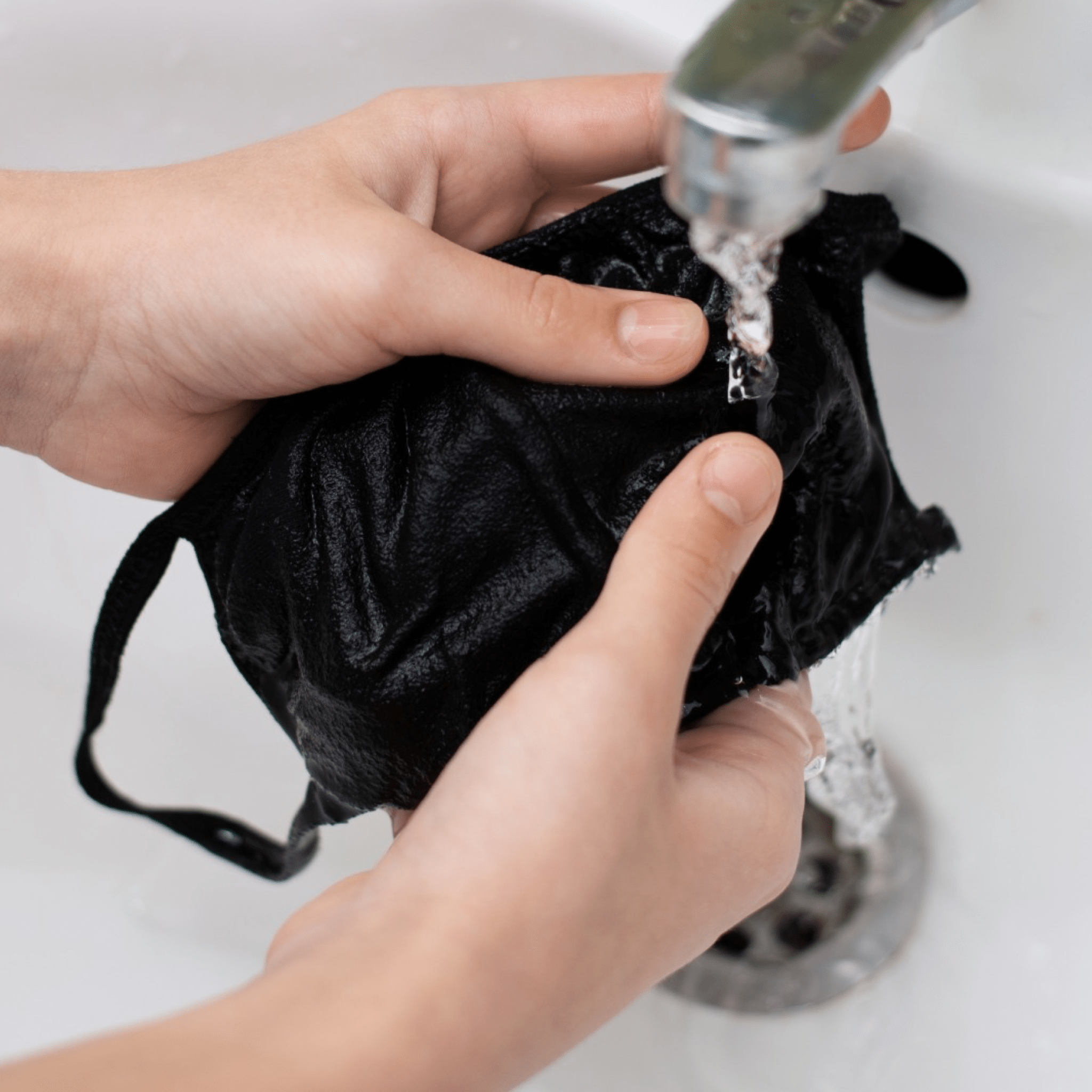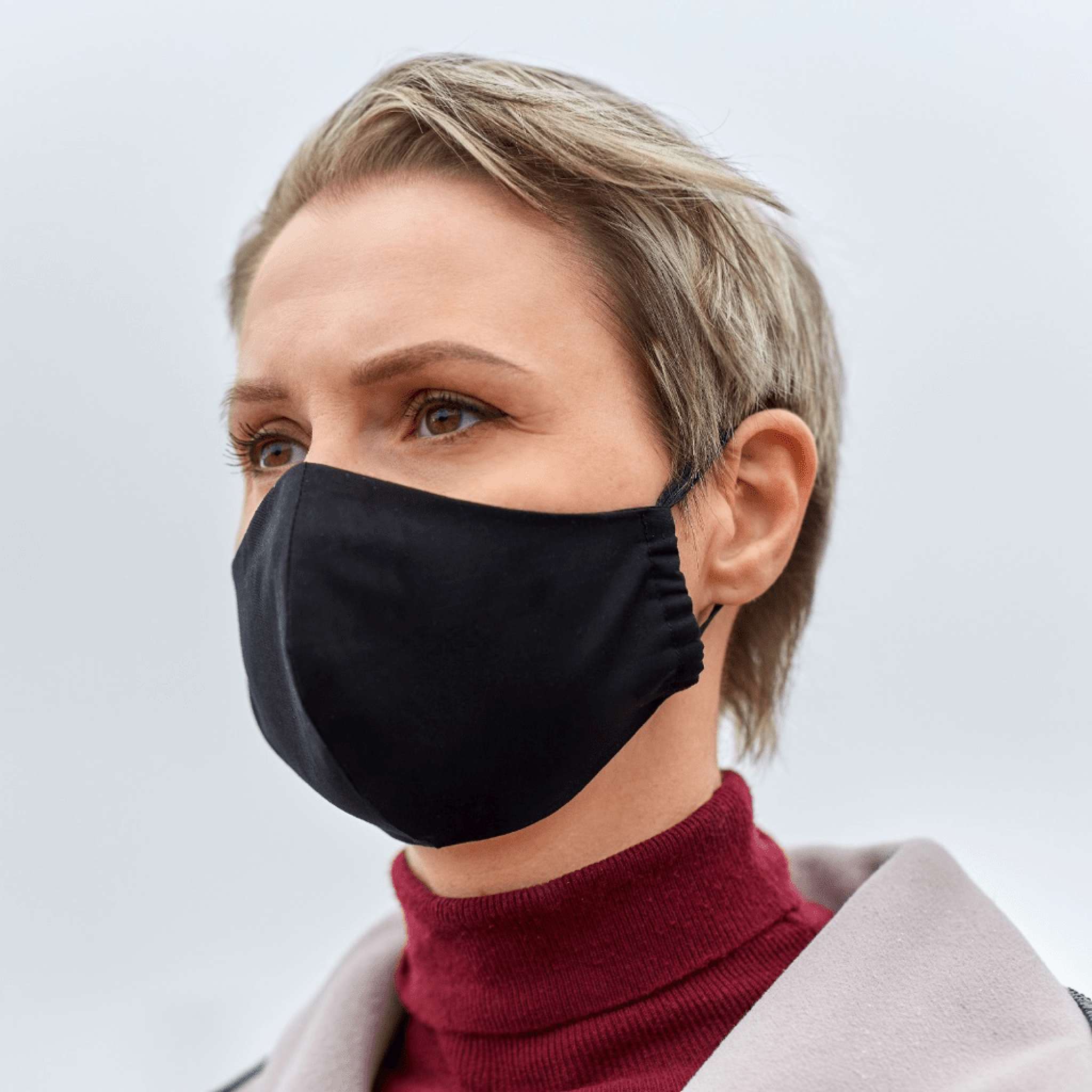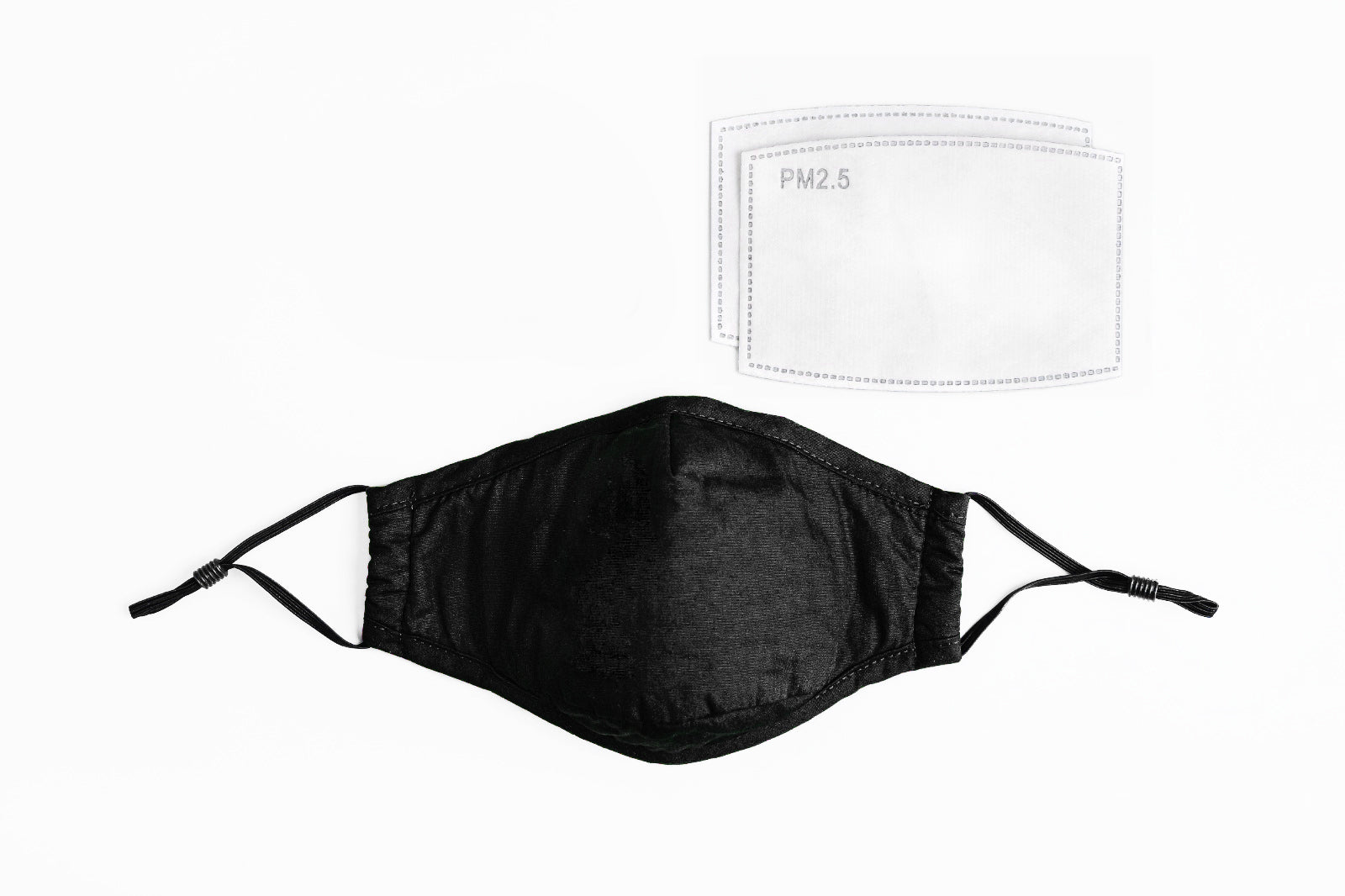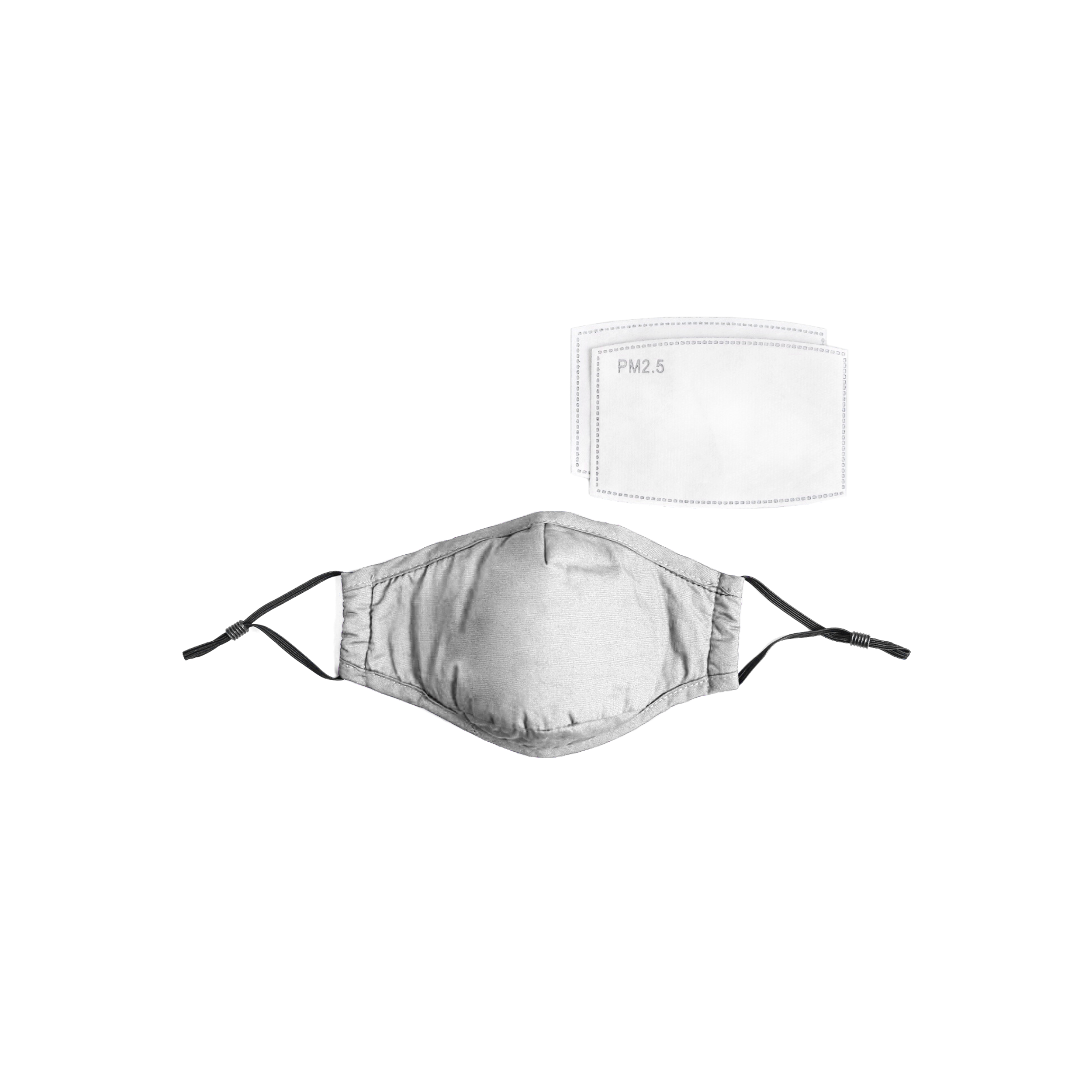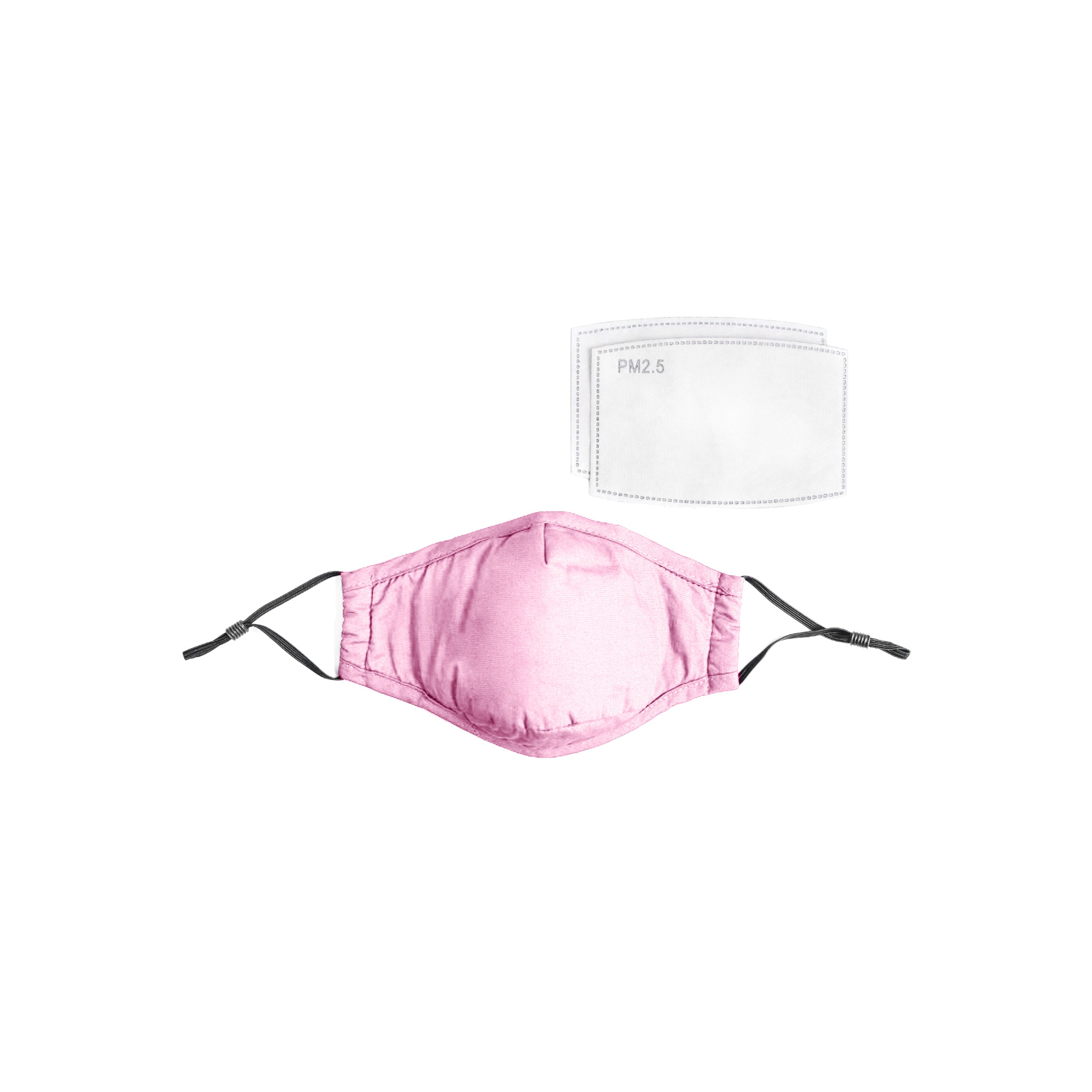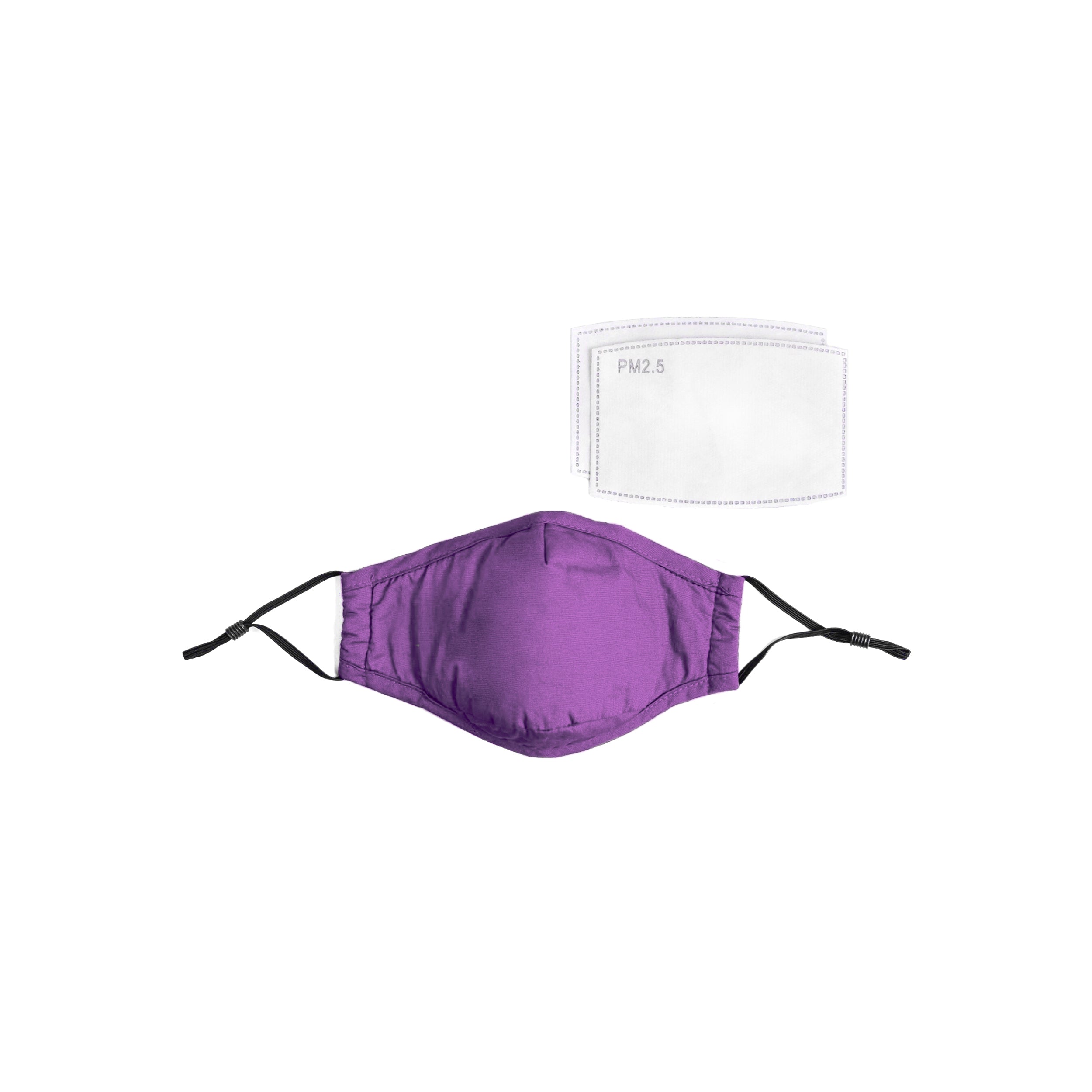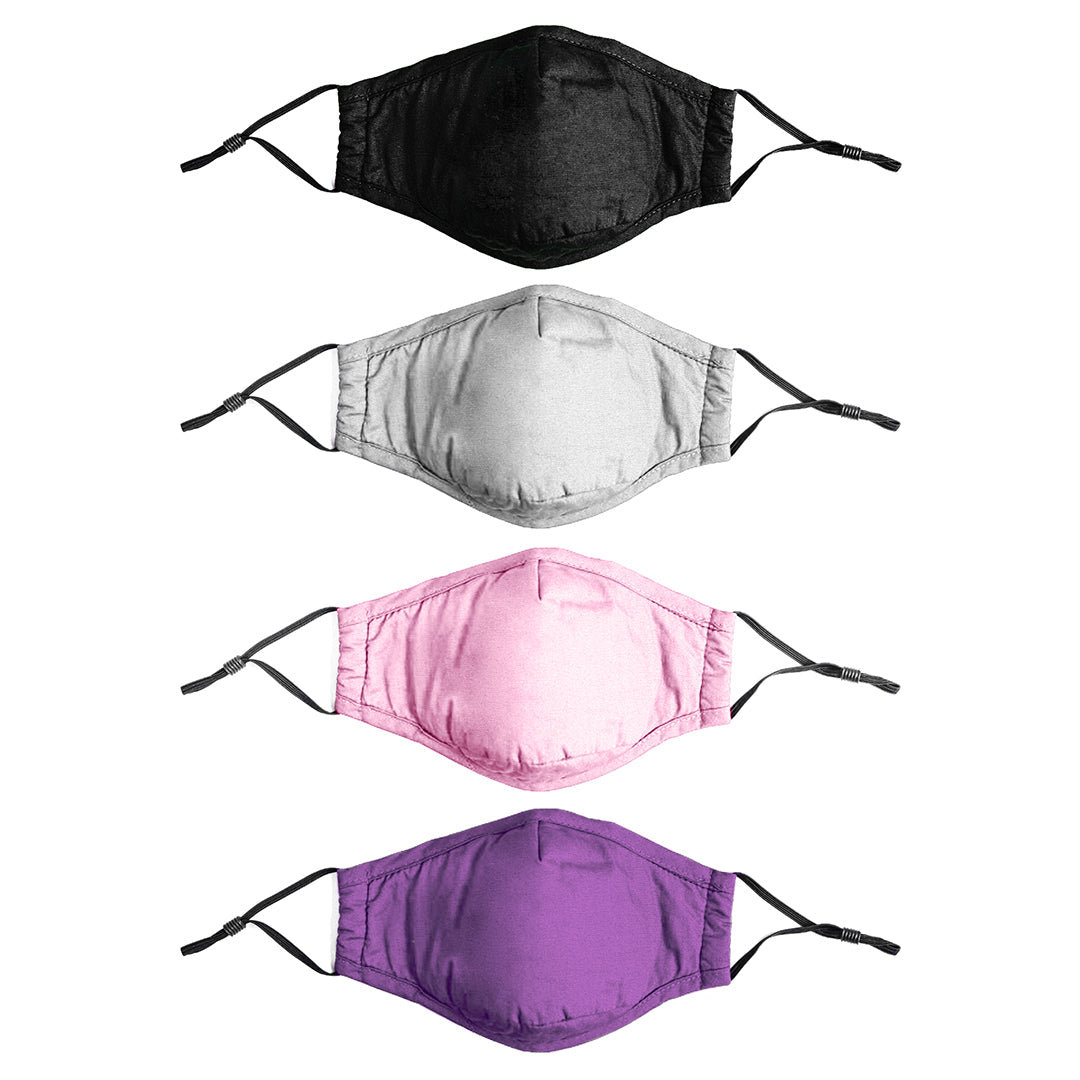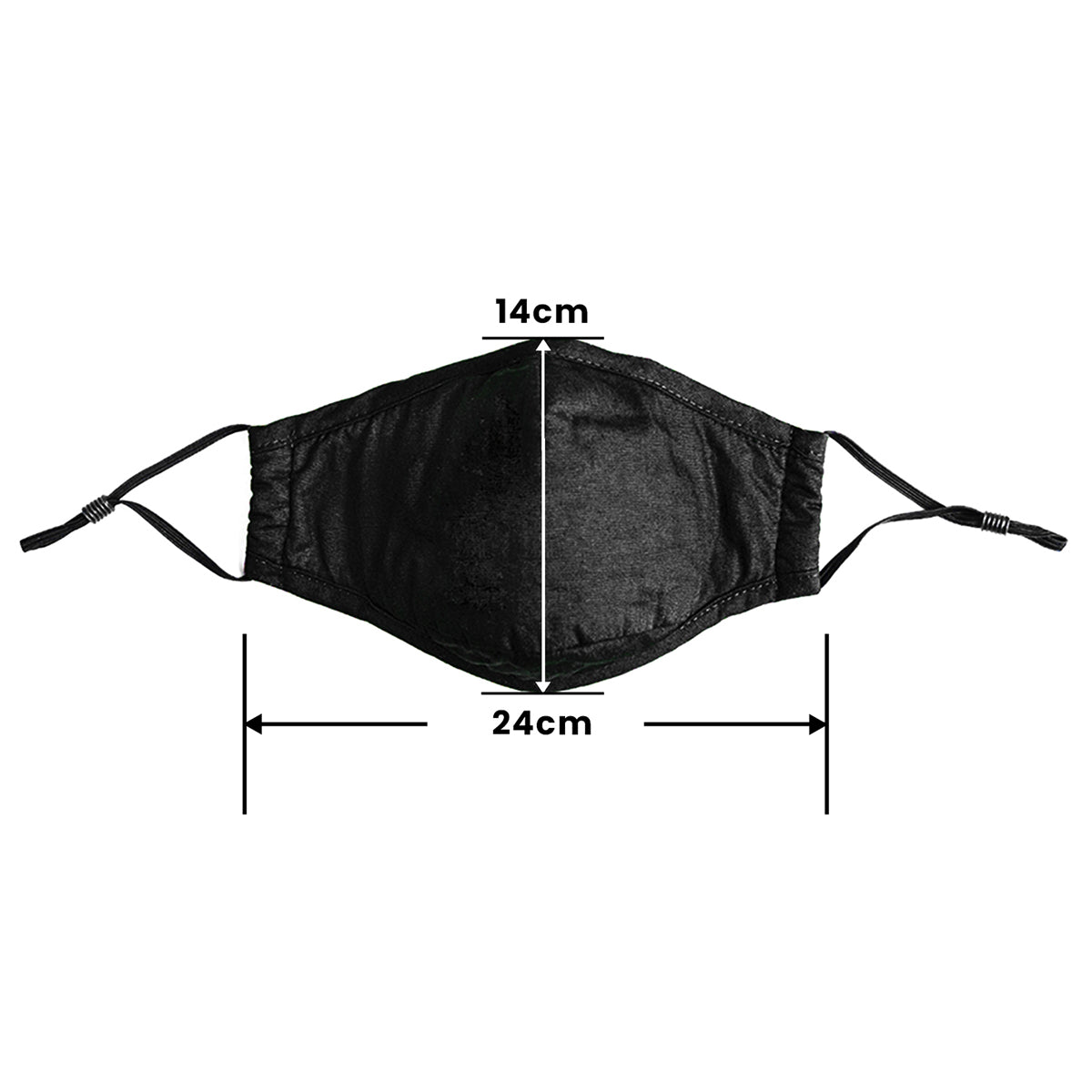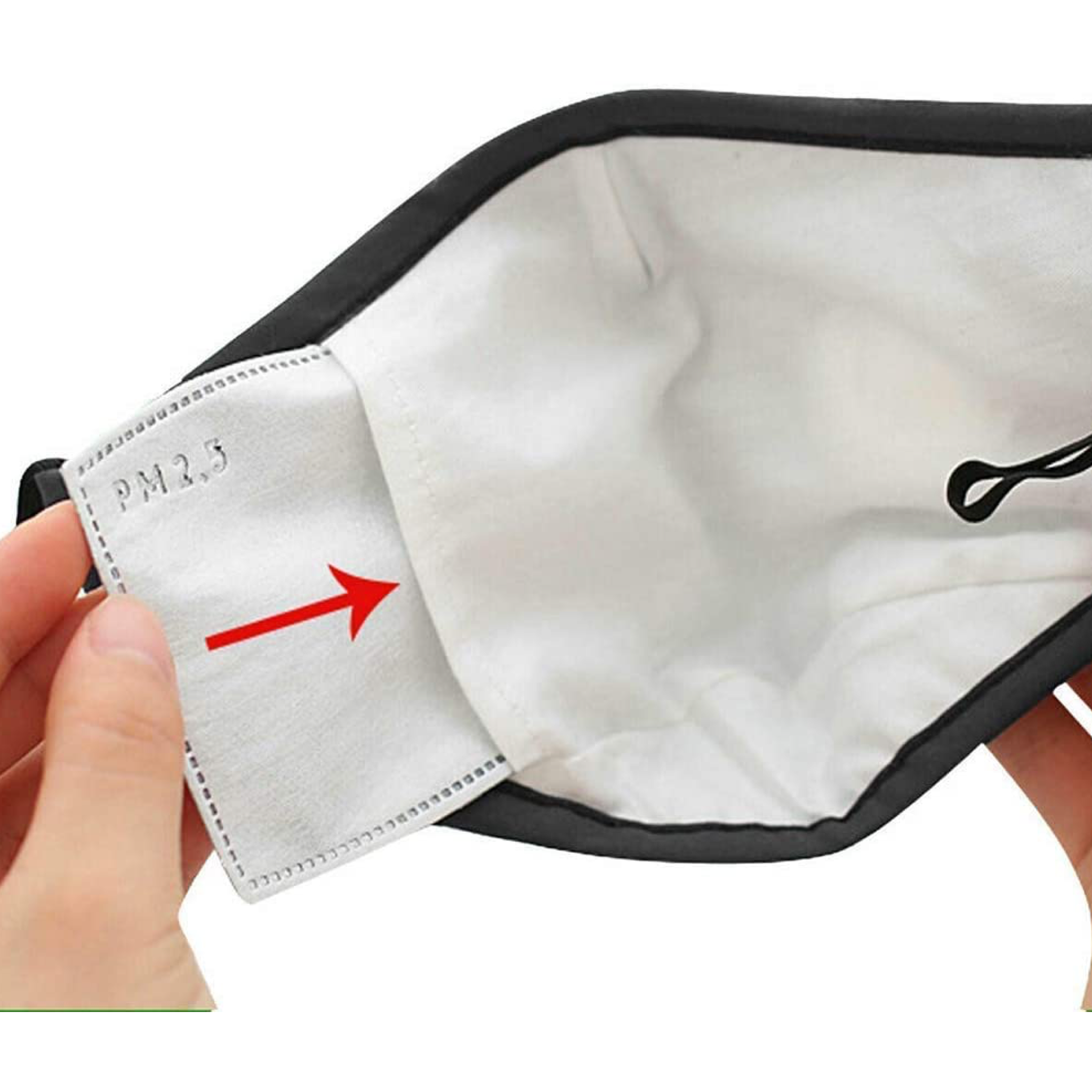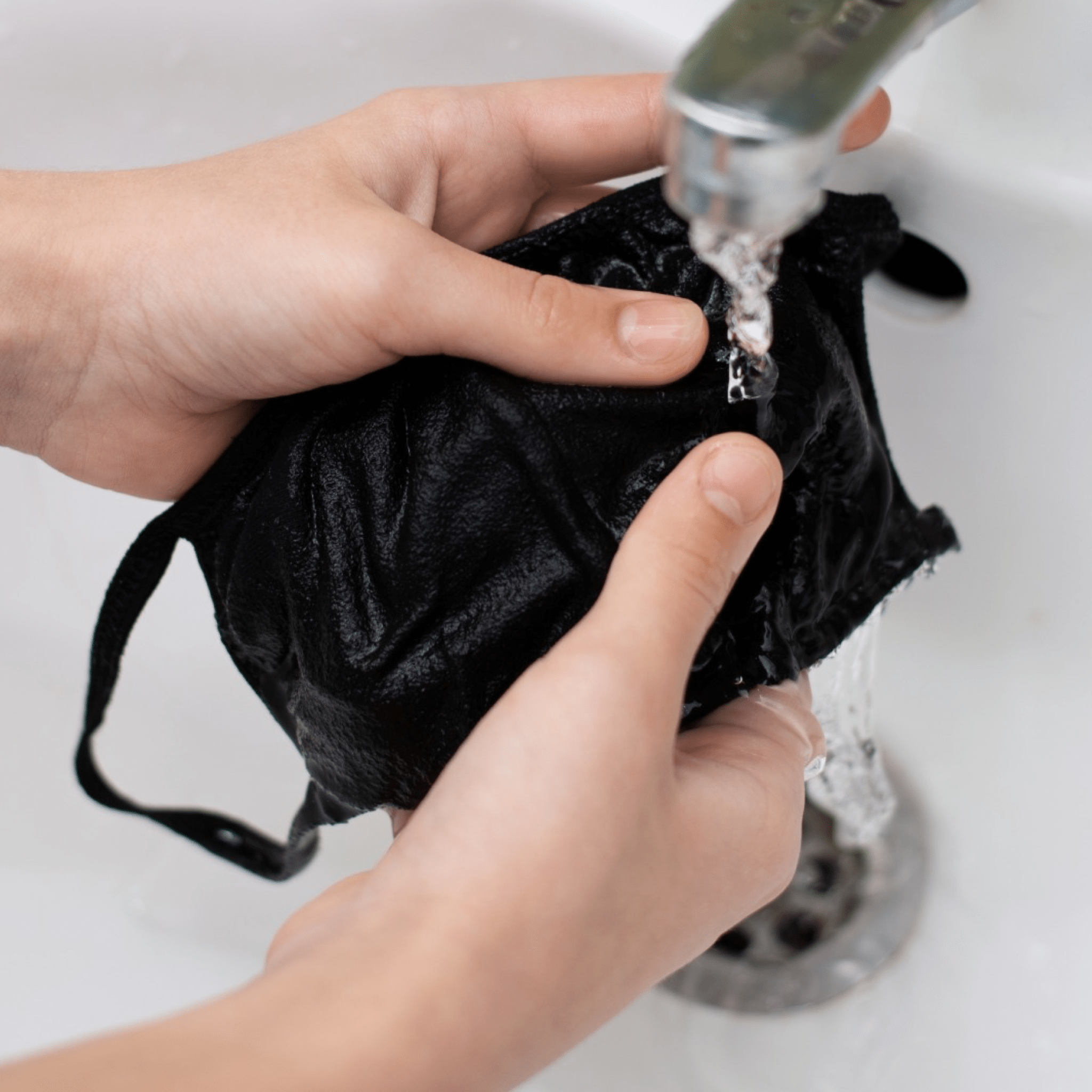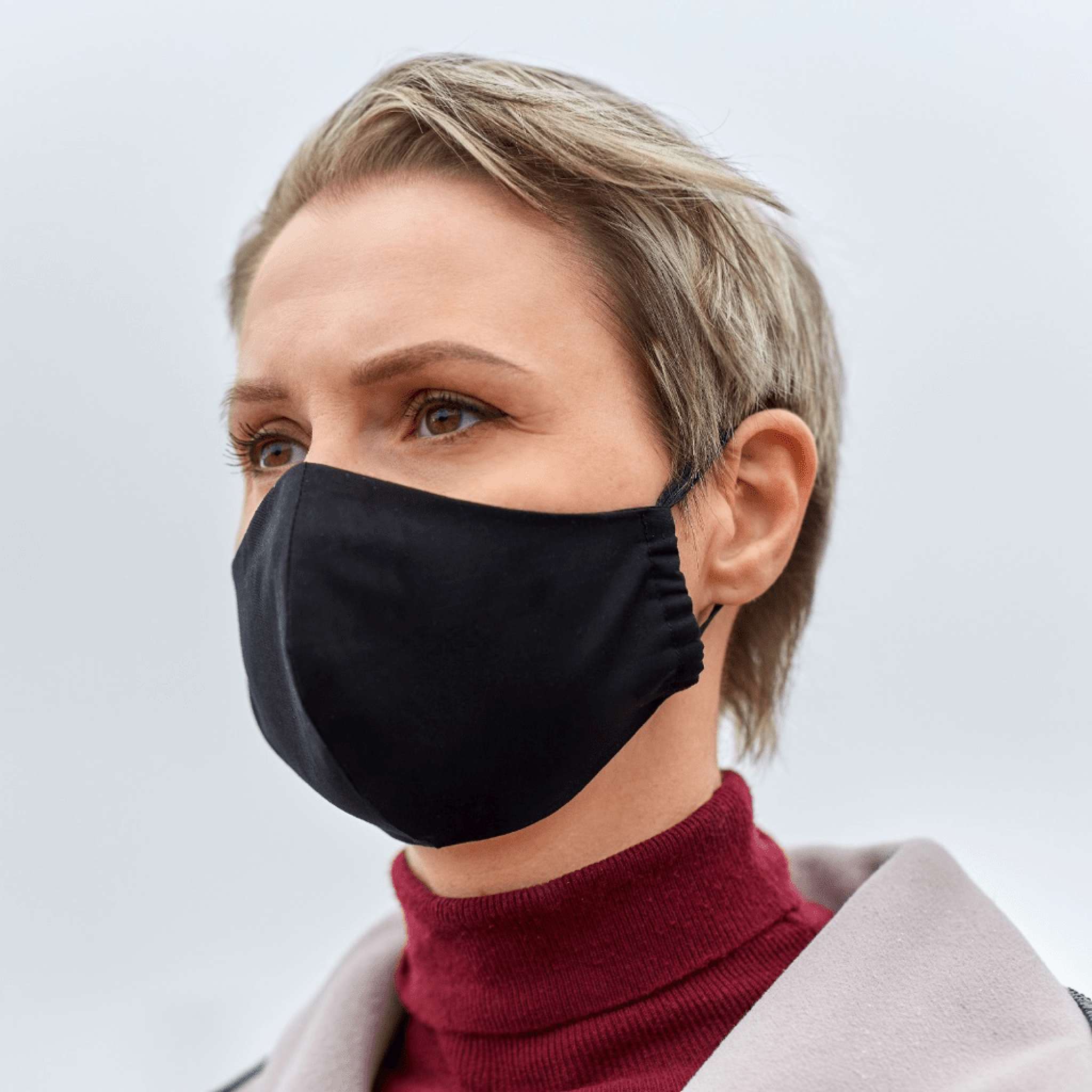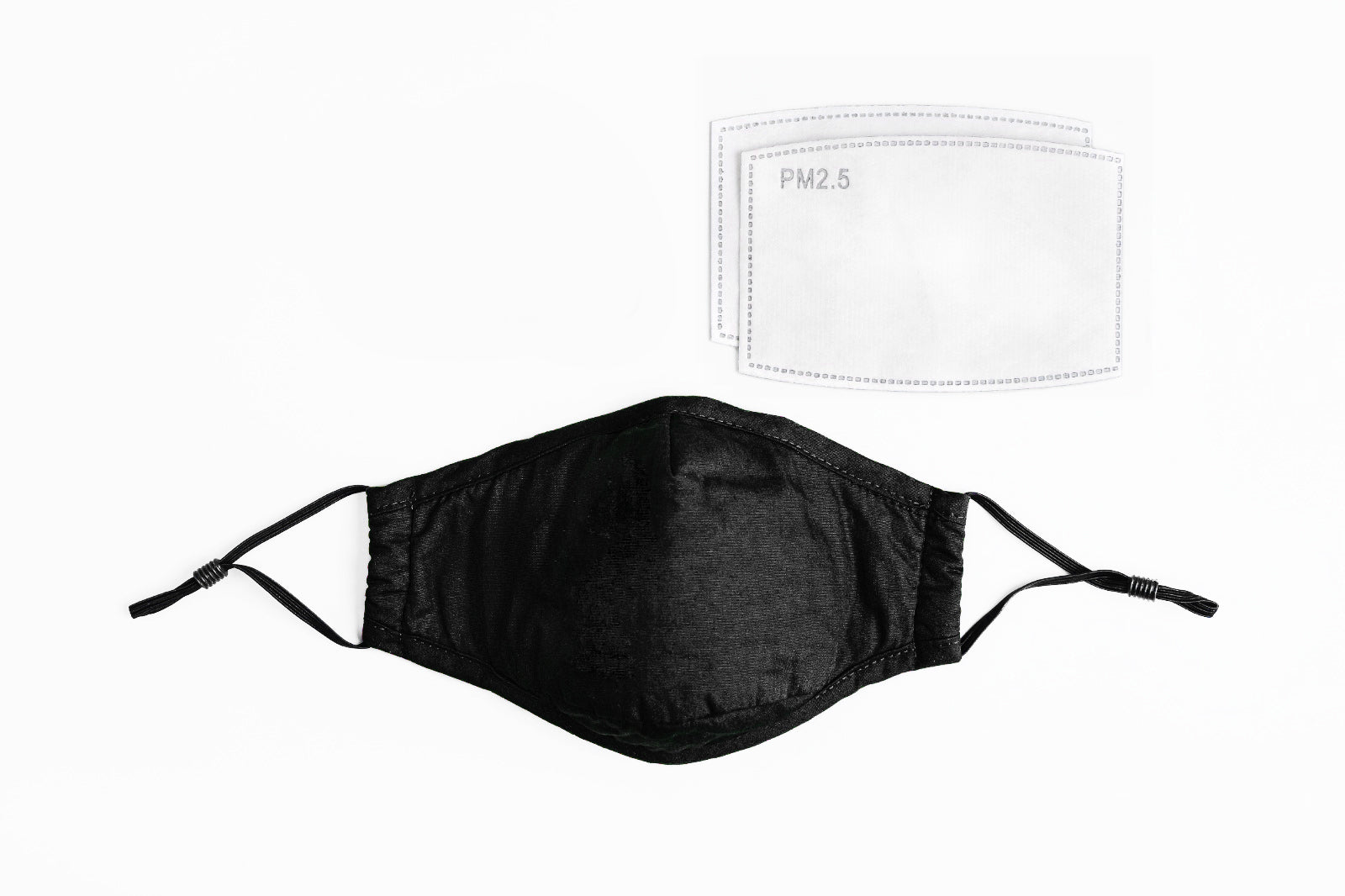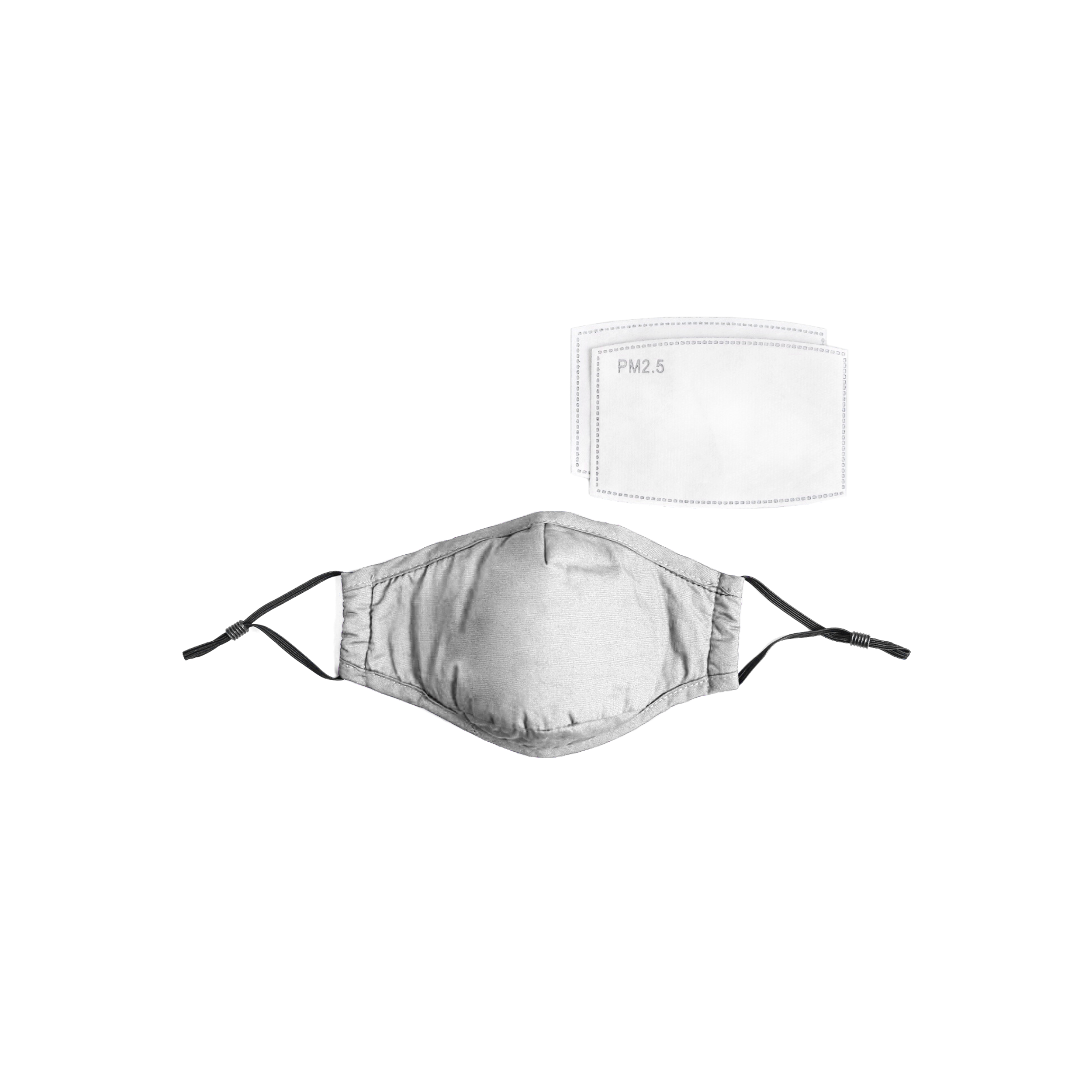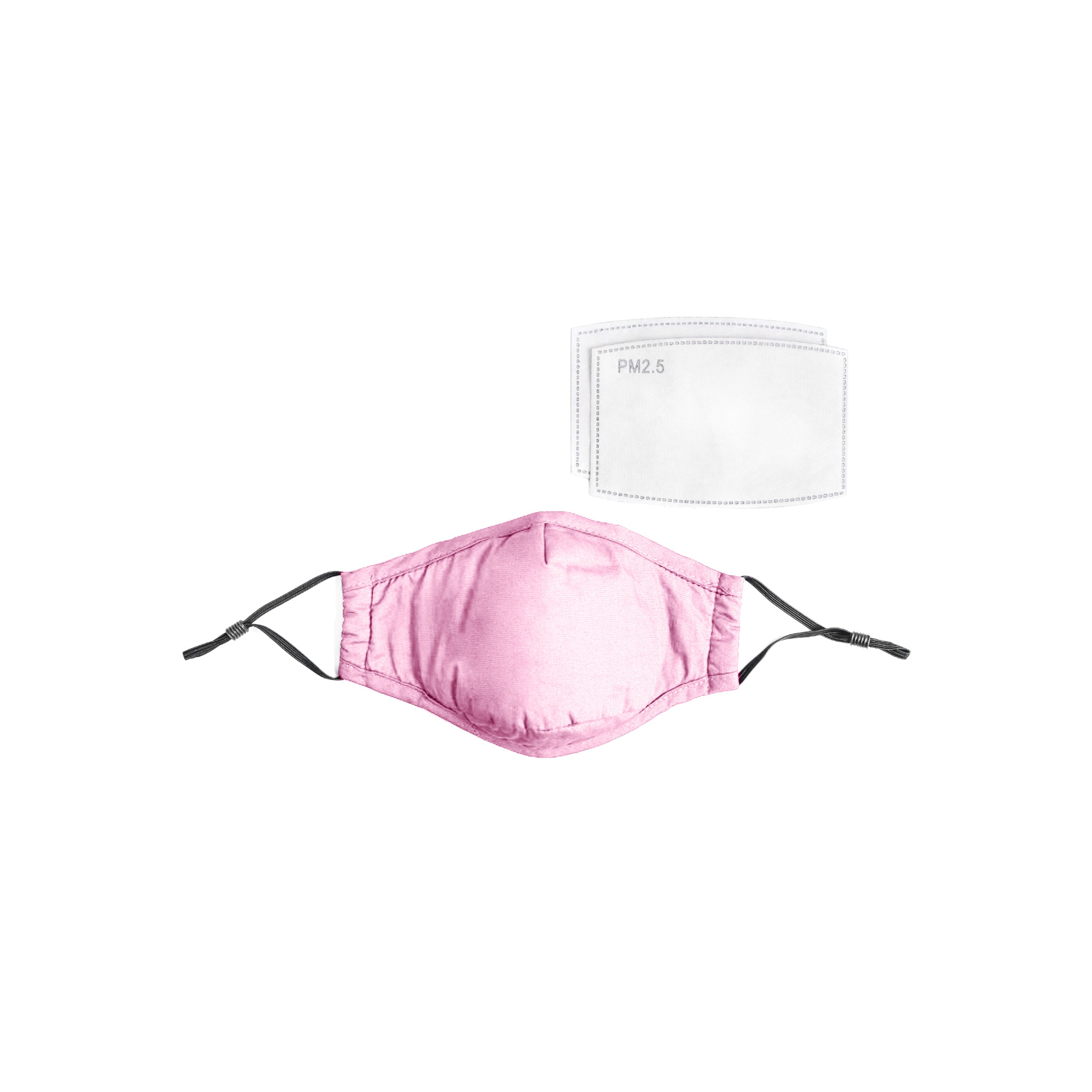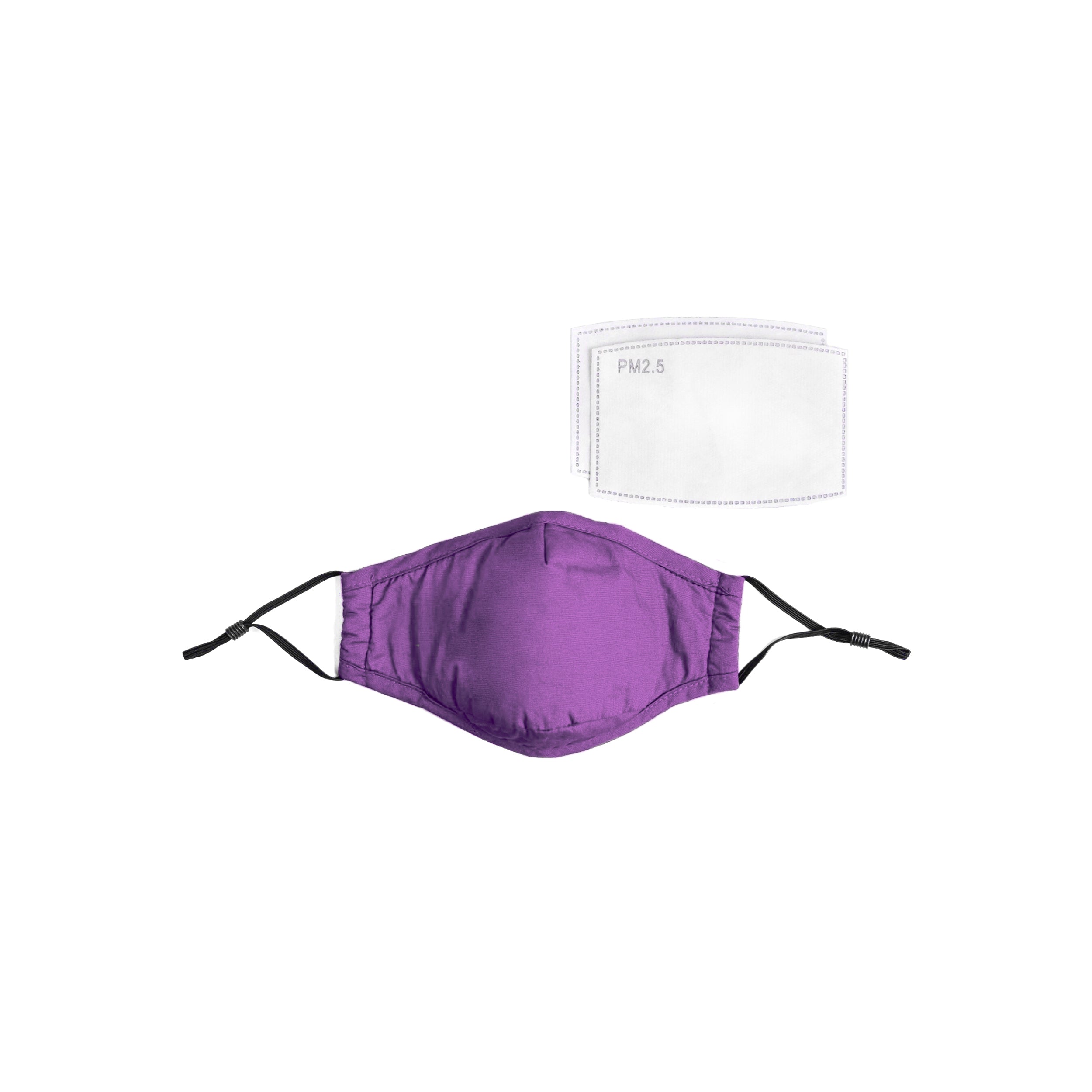 Reusable 4-Layer Face Mask + 2 FREE FILTERS